I was able to do preschool this week because a cute little baby was sick! Poor guy! I loved how it worked out because I got W week and we celebrated Dr. Seuss. We had so so much fun. I love to watch Ariana interact with her friends. I love to see her learn and LOVE that moment when she "gets" it! It is wonderful watching Tori enjoy preschool and being a big girl! Too bad I didn't get any pictures of her!
This week we painted with worms!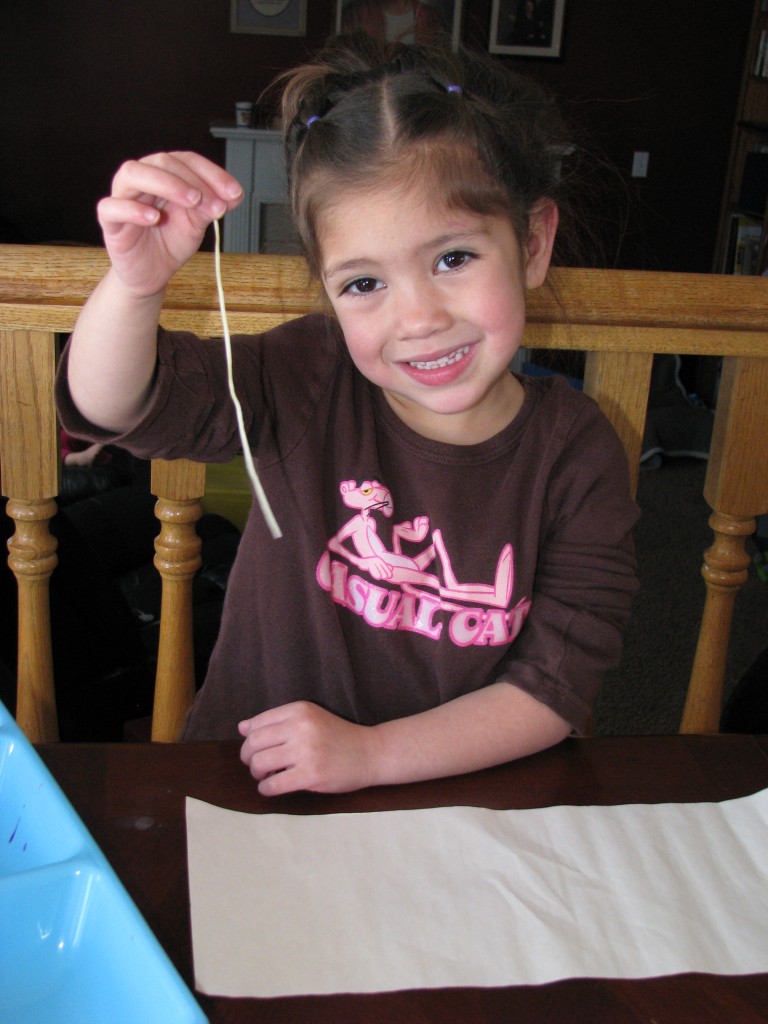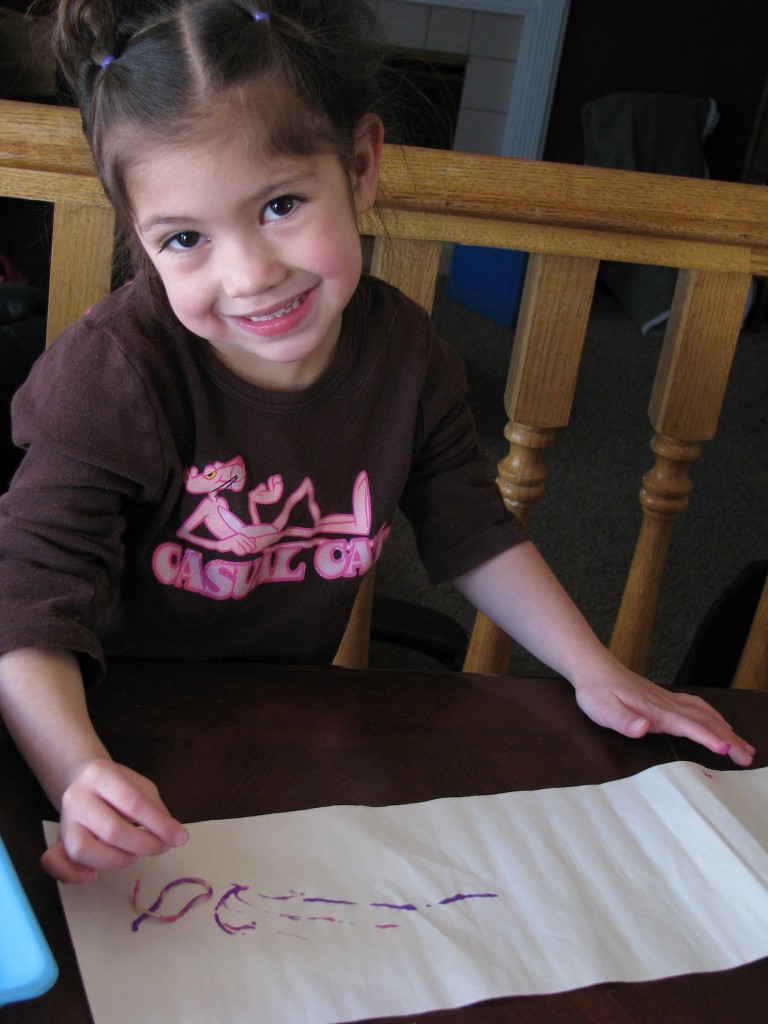 The girls colored and then cut out W's. It is such a skill to cut!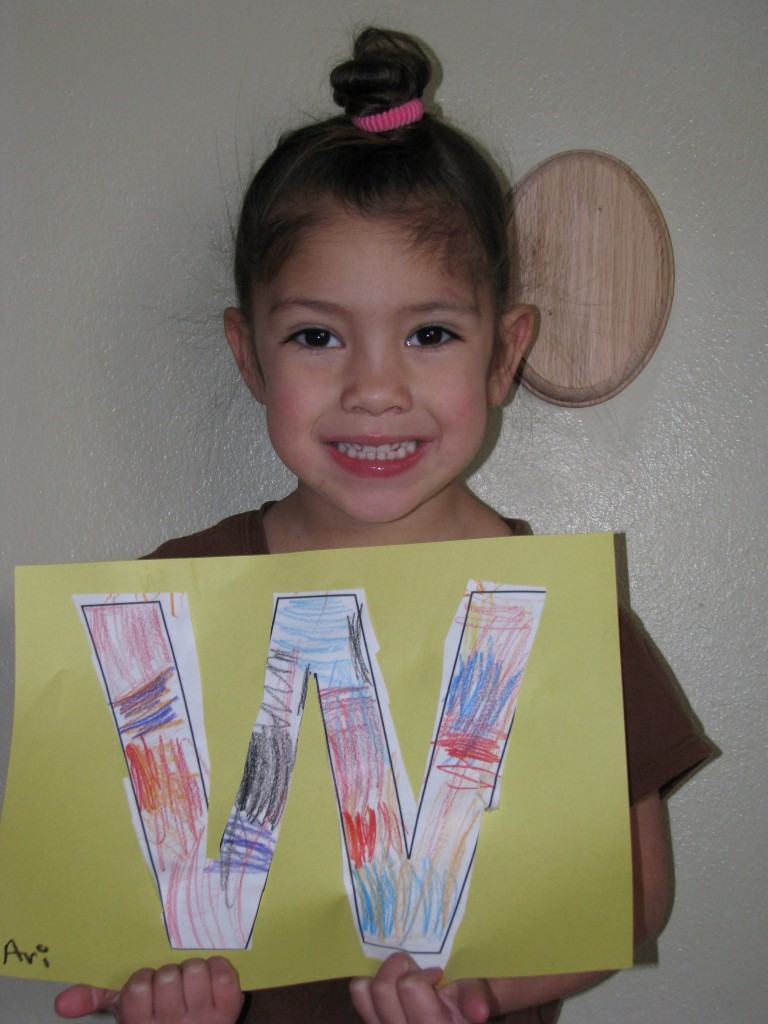 In honor of Dr. Seuss's birthday the girls had Wacky Hair Day!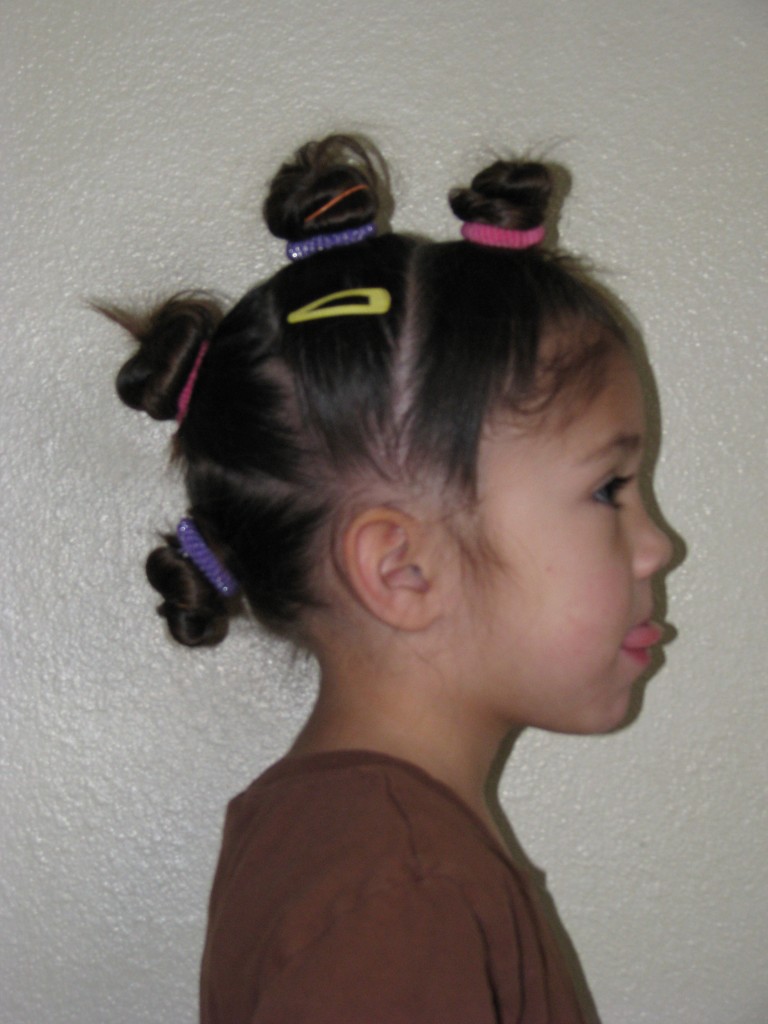 We also made Horton!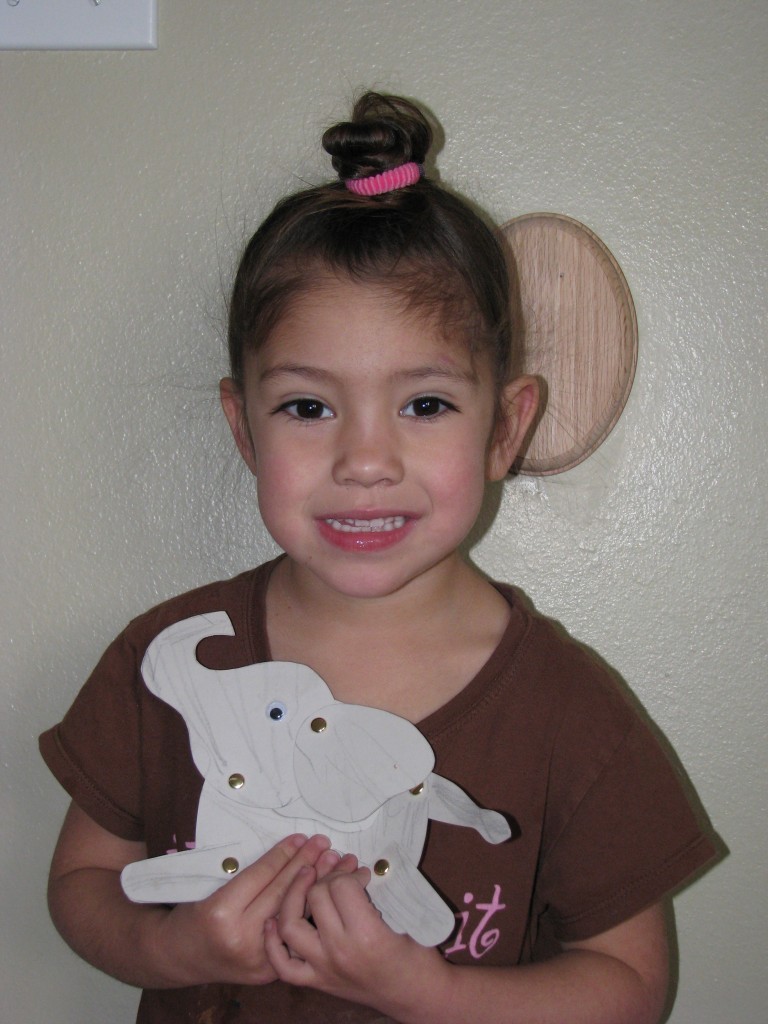 This was probably the girls' favorite activity!