I took Nik to the Orthopedic Surgeon that did his knee. He took x rays and checked him out. He put him in a sling for the rest of the week.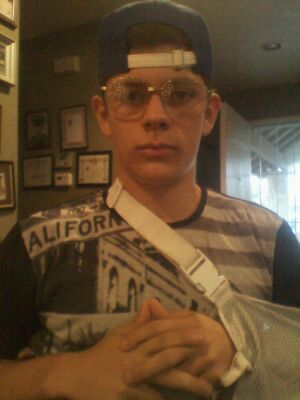 Being silly with Grandpa's glasses!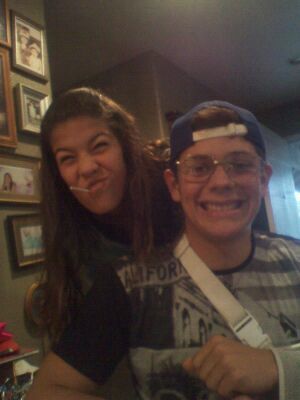 Nik and I went another day for an MRI.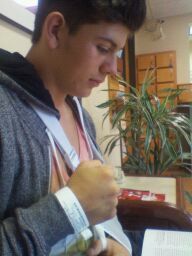 Then another day back to the Dr for the results! It was a long week with Dr appointments! The results were good, no tear or major damage. He just has to wear the sling for 4 weeks and then re-evaluate!