Yesterday was another packed day of spring break! The kids played and played on their bikes and scooters as I continued to go through boxes in the garage. Nik was again my muscles moving and taking boxes here and there to help!
We did take a play doh break though. I made the kids homemade play doh that they like so much better than the store bought stuff. Plus they get to pick what color they want and help make it!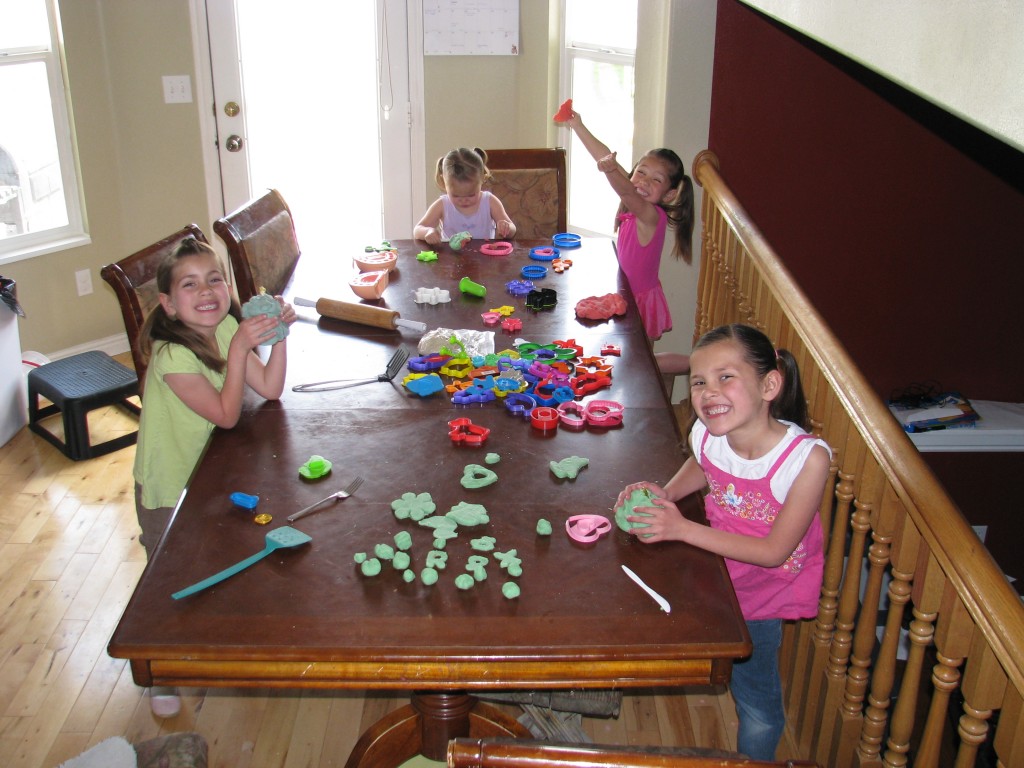 Tori and Ari played ballerina ALL day long! They couldn't take off their cute outfits even for play doh!
I discovered that Tori's shoes were too small so while I was in the garage I found my box of girl clothes in the next size for her. I found three "new" pairs of shoes for her! She. of course, put them on and didn't want to take them off!!!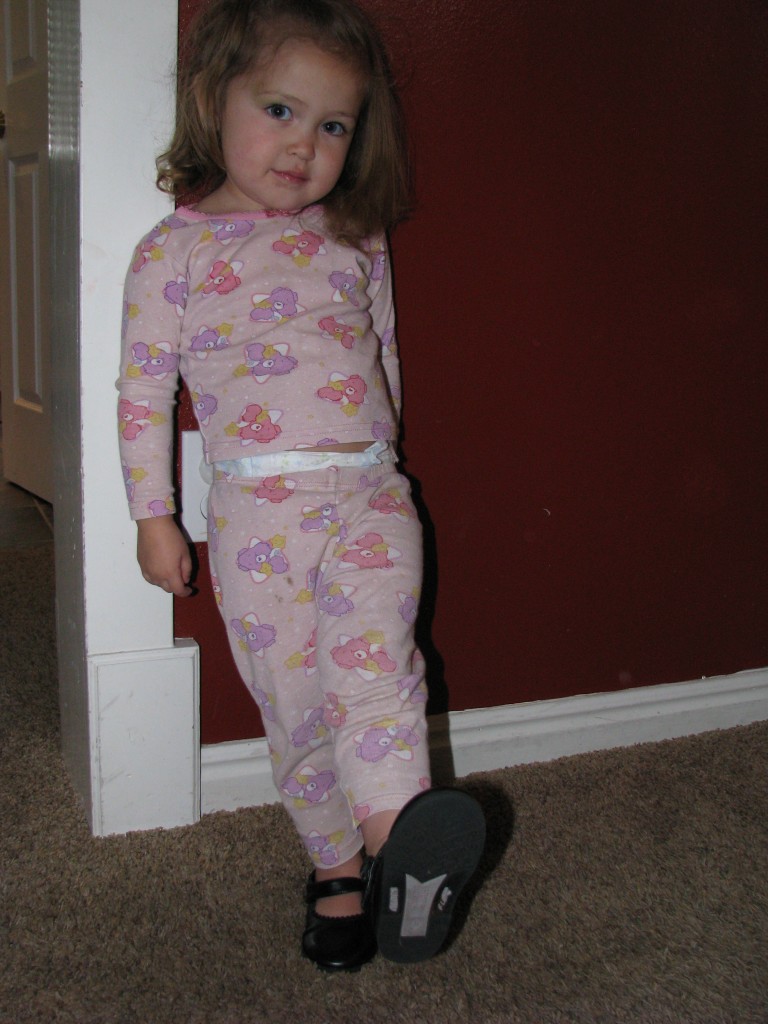 She went to bed last night cuddling the shoes! She woke too early this morning crying "Where are my shoes? Where are my shoes?" I found her shoes which she hugged while she went back to sleep in bed with me. Yes, her shoes are on the wrong feet, but what can I say she "did it my self!"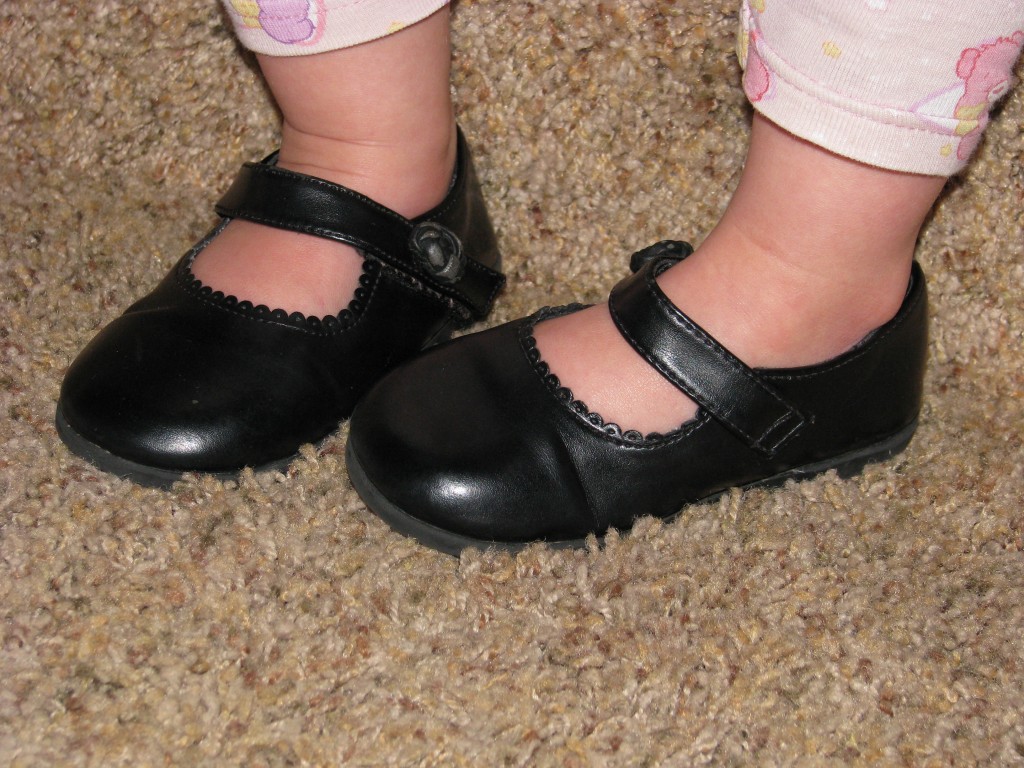 When she woke up again the first thing on her mind was her shoes! She promptly put them on and then walked downstairs! She usually wants me to carry her but with her new shoes she wanted to walk! The shoes have yet to come off her feet! Crazy girl!!!