Crazy hair day was just one of the fun days last week! The kids really get into spirit week  because any excuse not to wear their uniform is a great one!
Monday was Crazy Sock Day!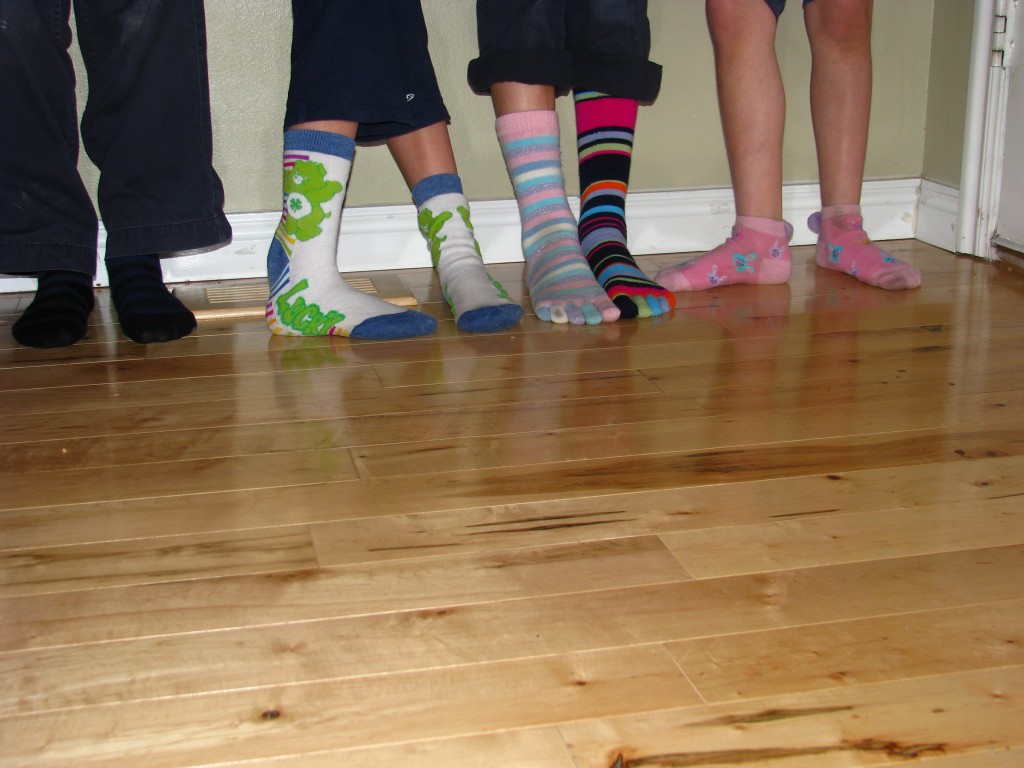 They also had Crazy Hat Day!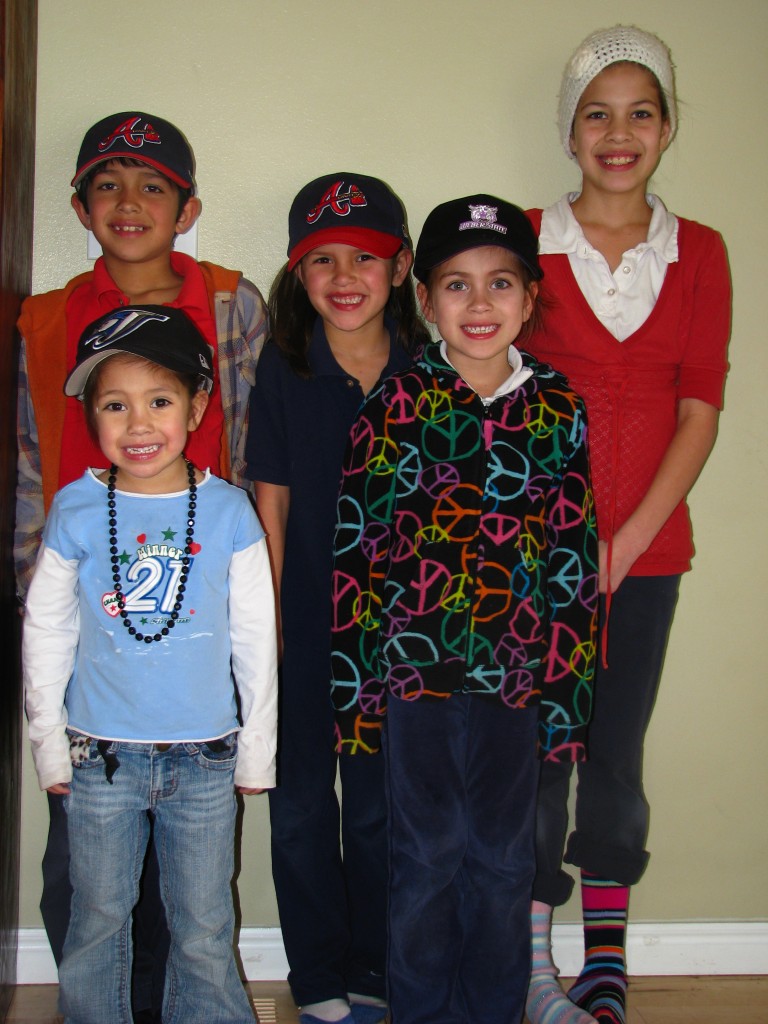 And Decade Day! They had a lot of fun with this day too!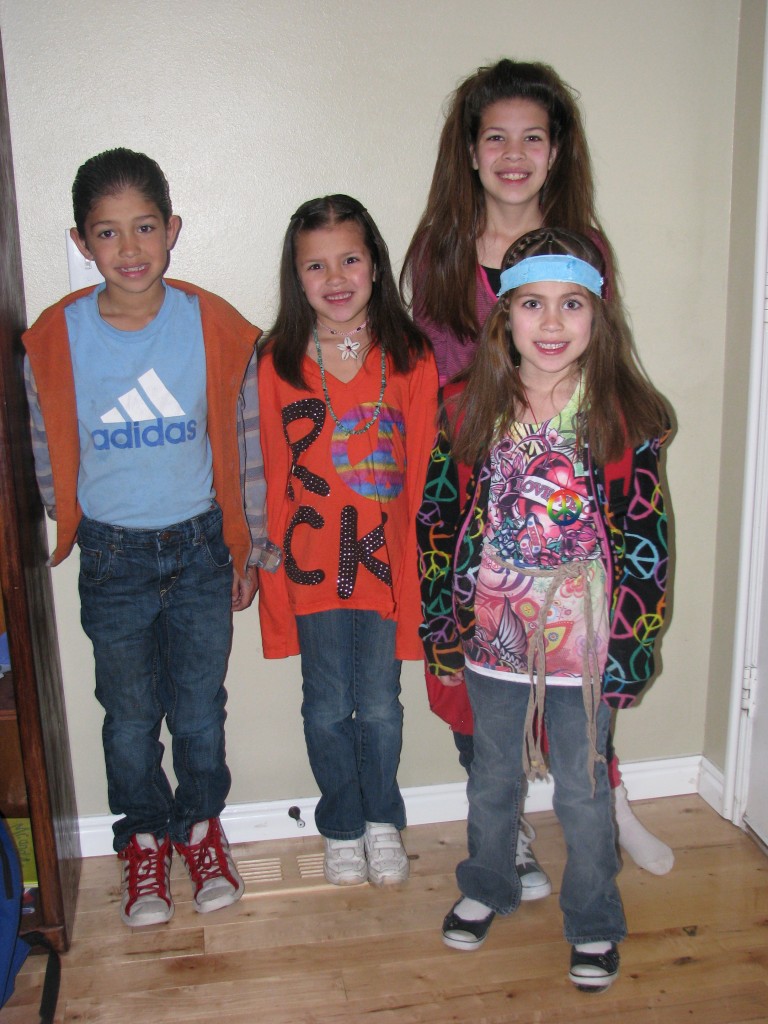 Britain and Kalixta are hippies with their Peace clothes! Zoe was 90's I guess, when I was a teenager! We pegged her jeans and she had three different color socks that matched her shirt. I teased her bangs up and teased the back of her hair! I wish I had a better picture, because she looked good!!
Ammon was wearing the wrong jacket in the above picture. I found Adam's letterman jacket for him to wear. It is way big but I love it with his slicked back hair!!