We went to my parent"s house one day to visit with my cute little nephew and my two sisters. When we got there KP was on the roof! My kids quickly joined him!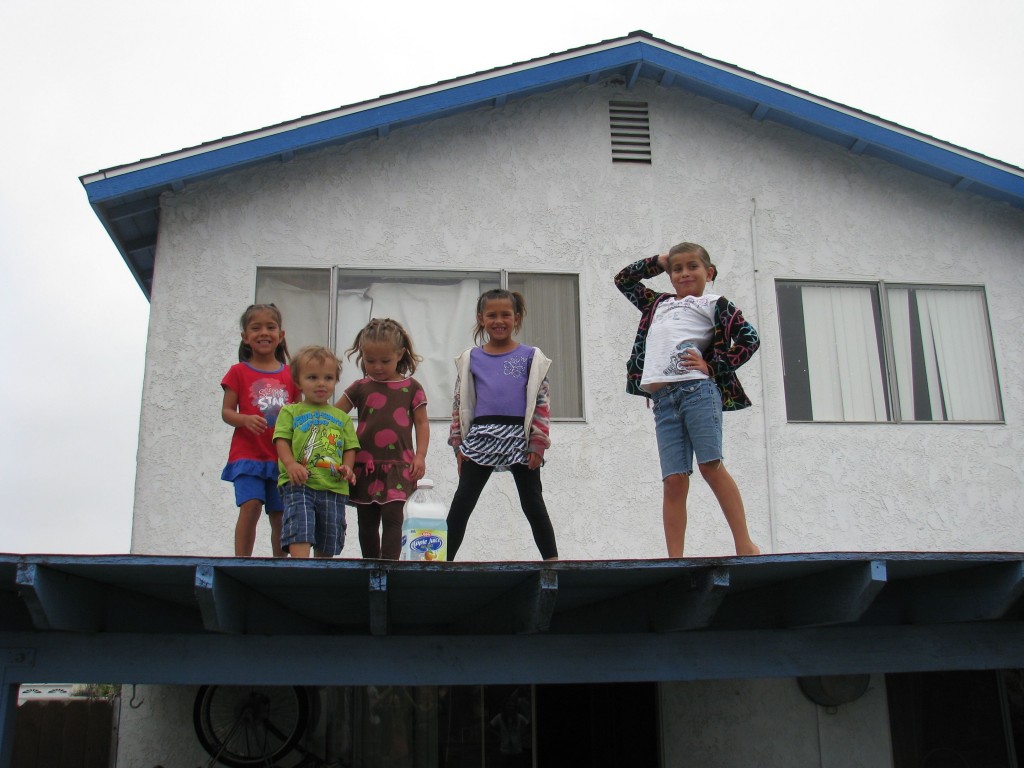 Britain's up to her posing again!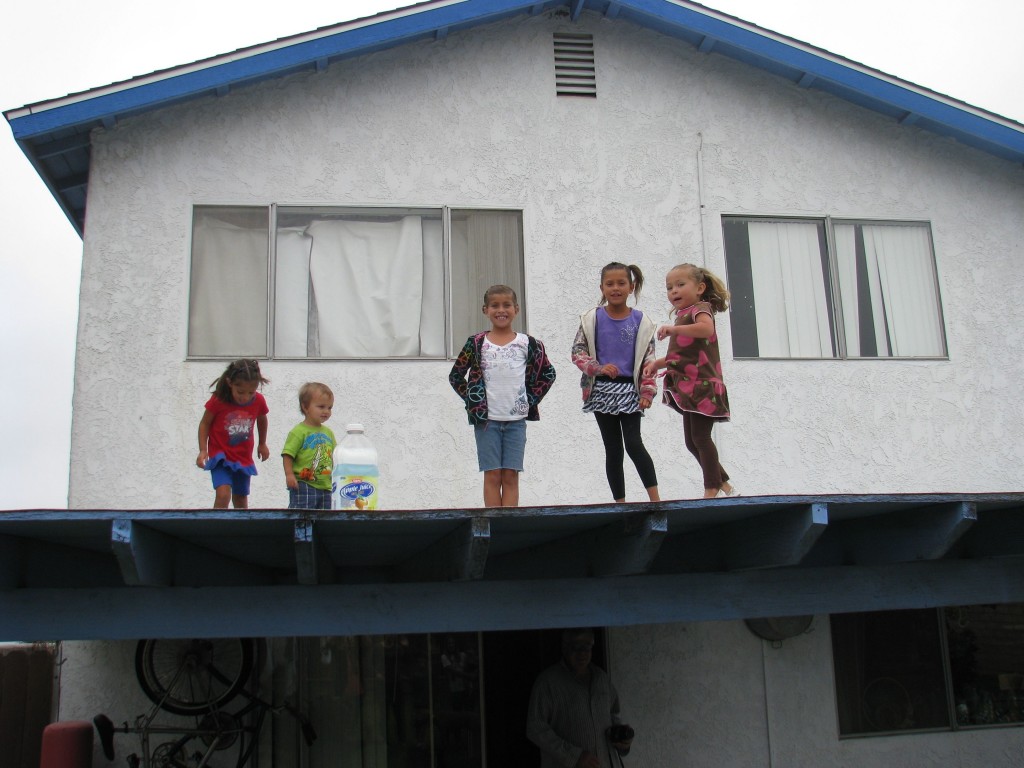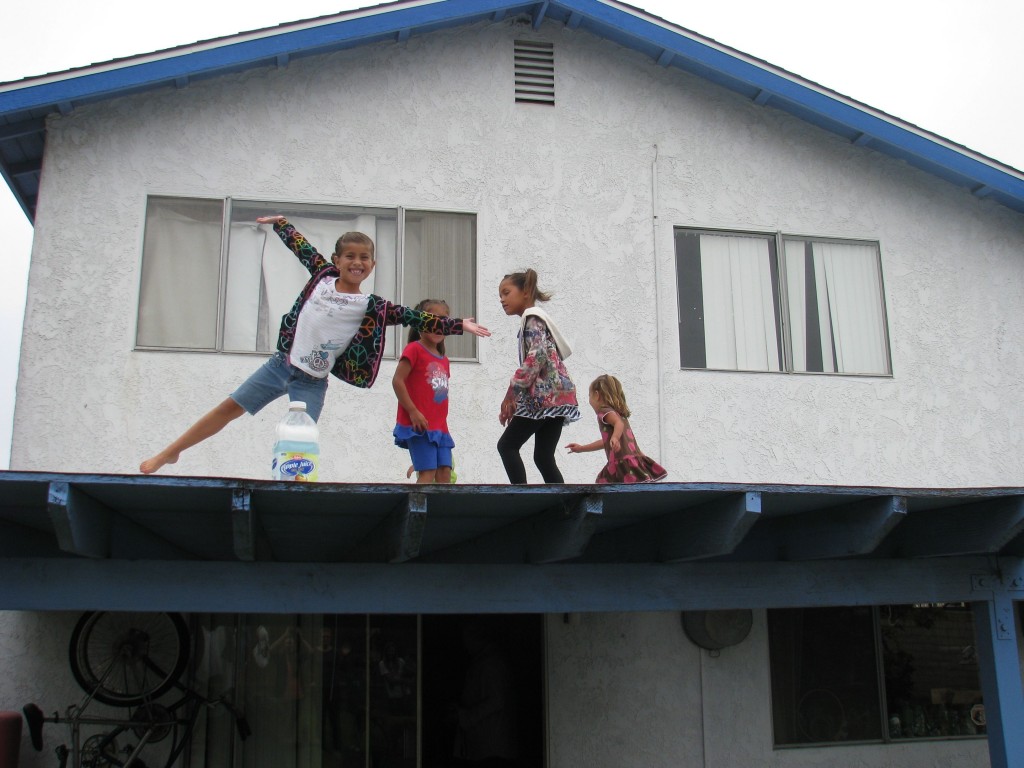 She is a nut, I know!!!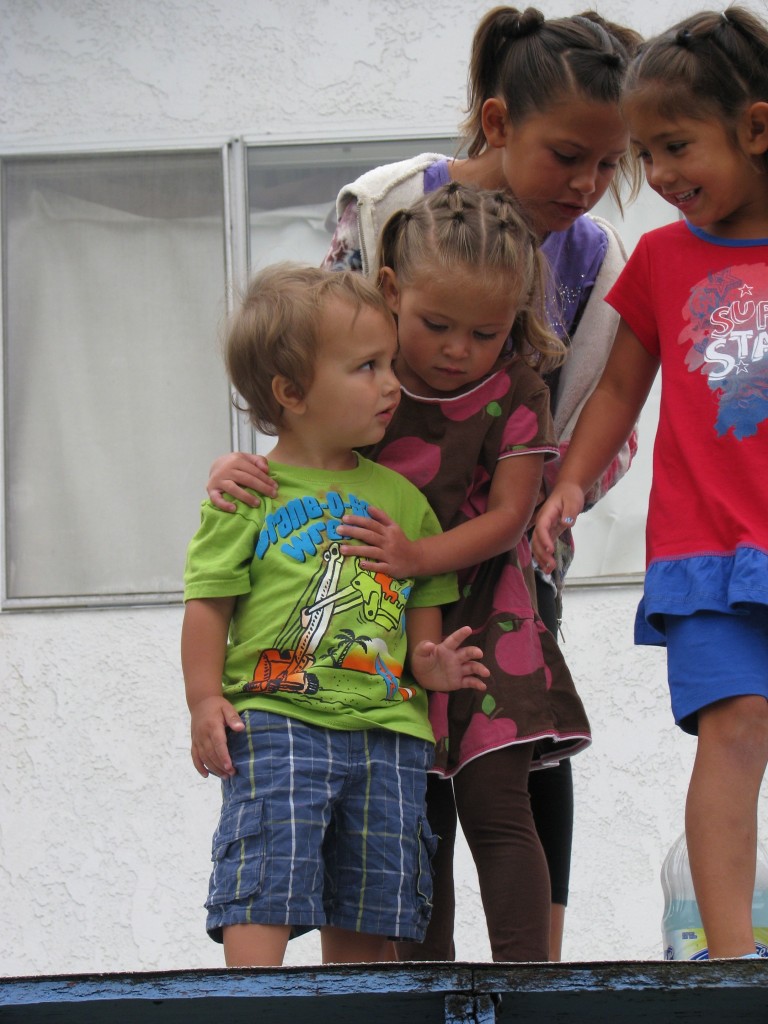 I love how protective Tori is being of KP! We miss that boy so!