After the pancake breakfast there was a water fight! I totally forgot about this part and was unprepared but the kids still got drenched and had a good time!!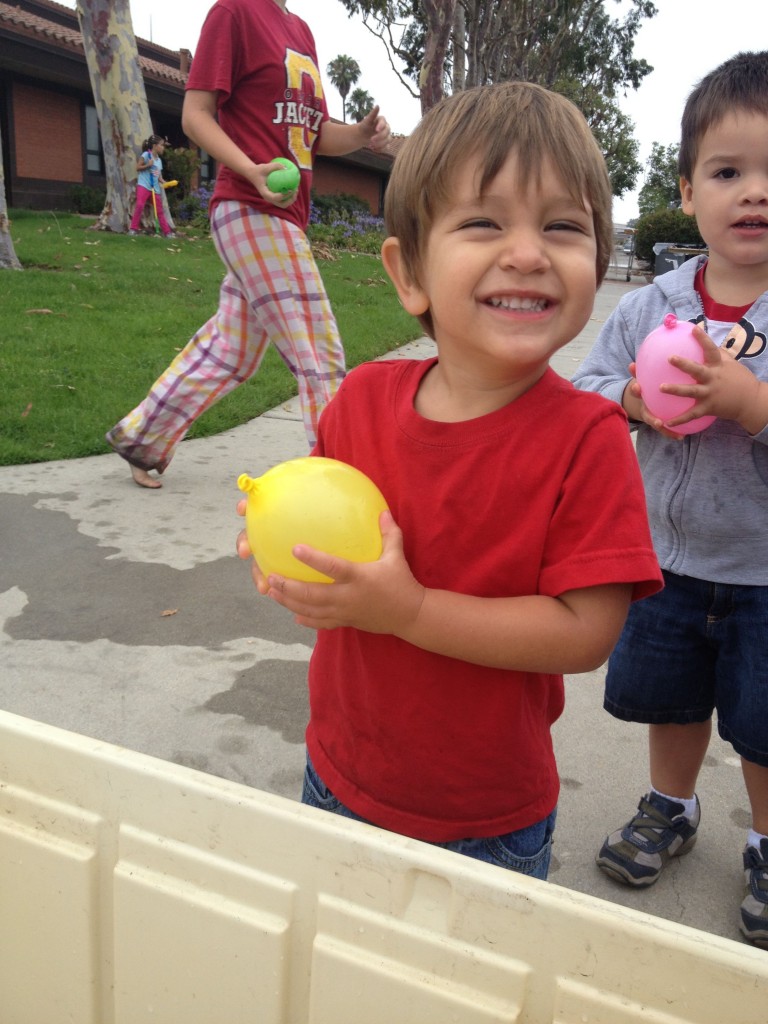 Telling on Zoe! She got him all wet with a water balloon and he liked it!!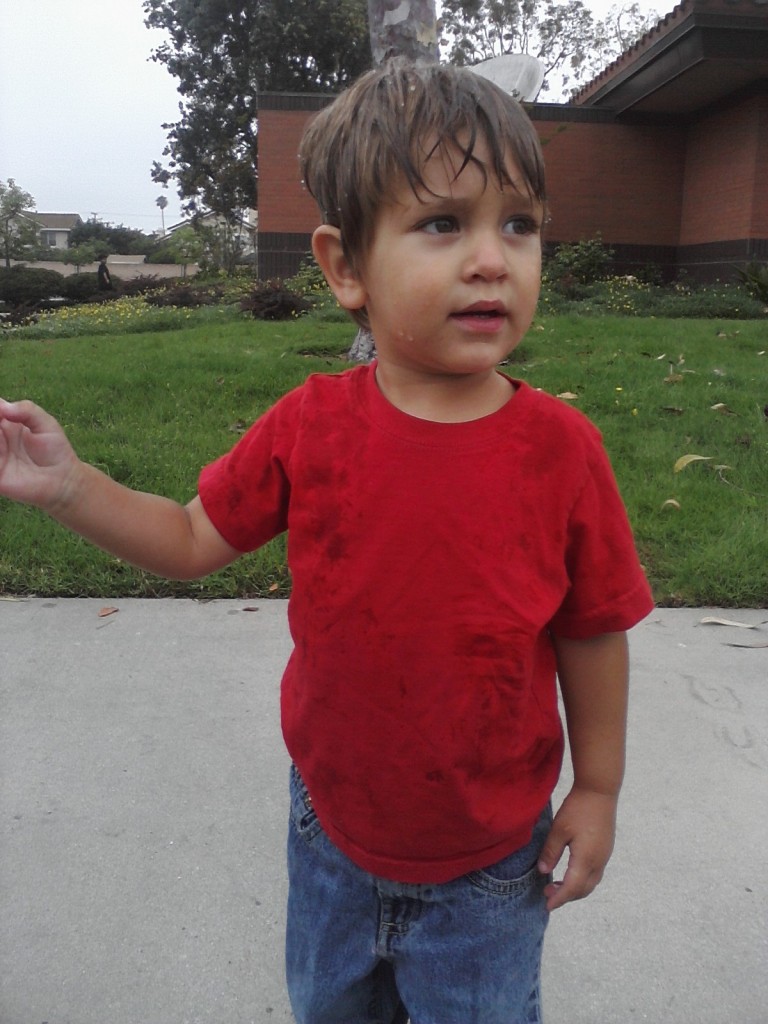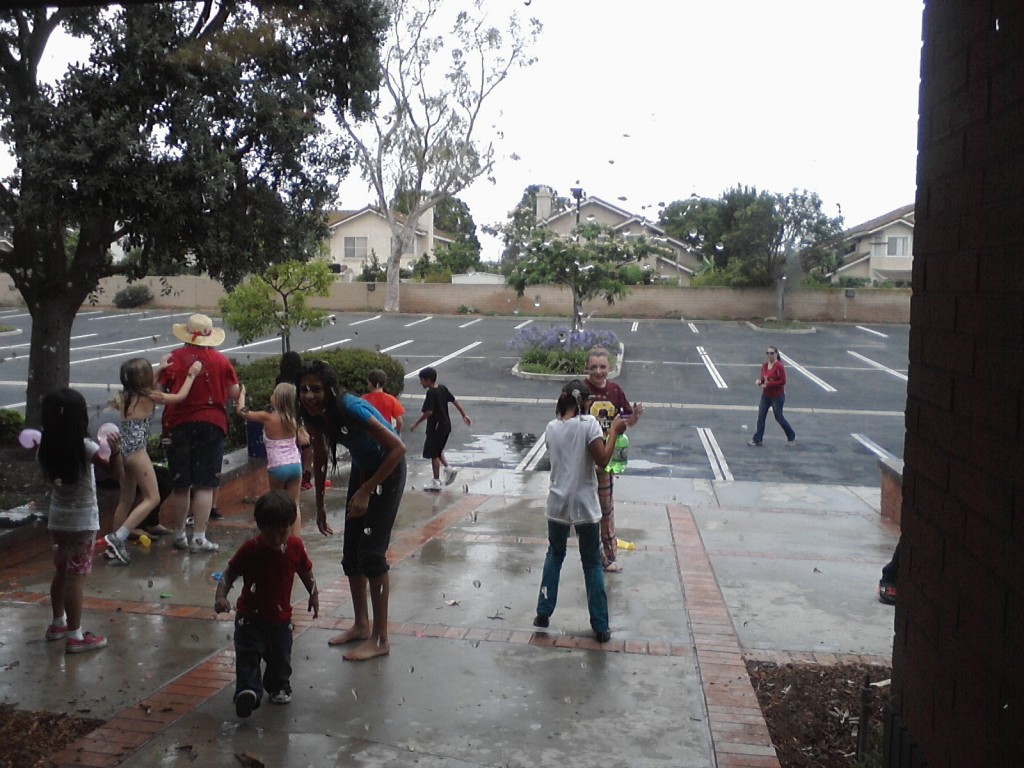 Tori doesn't not like getting wet!! She was more than happy to watch!!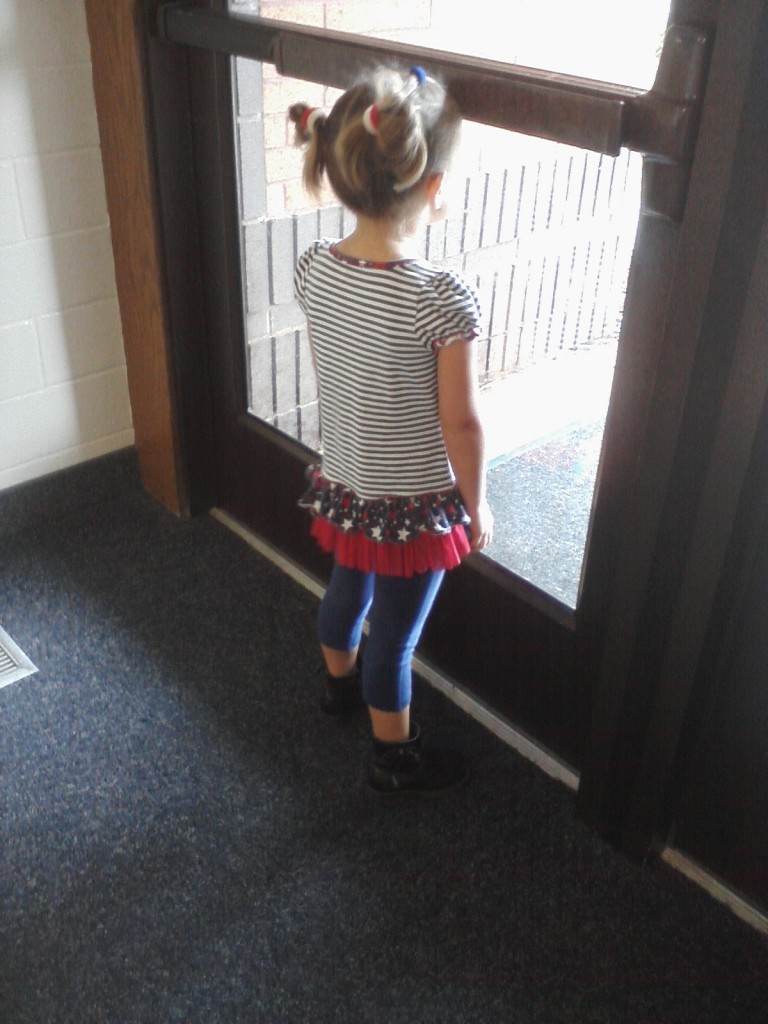 Nik was prepared with a waterproof jacket!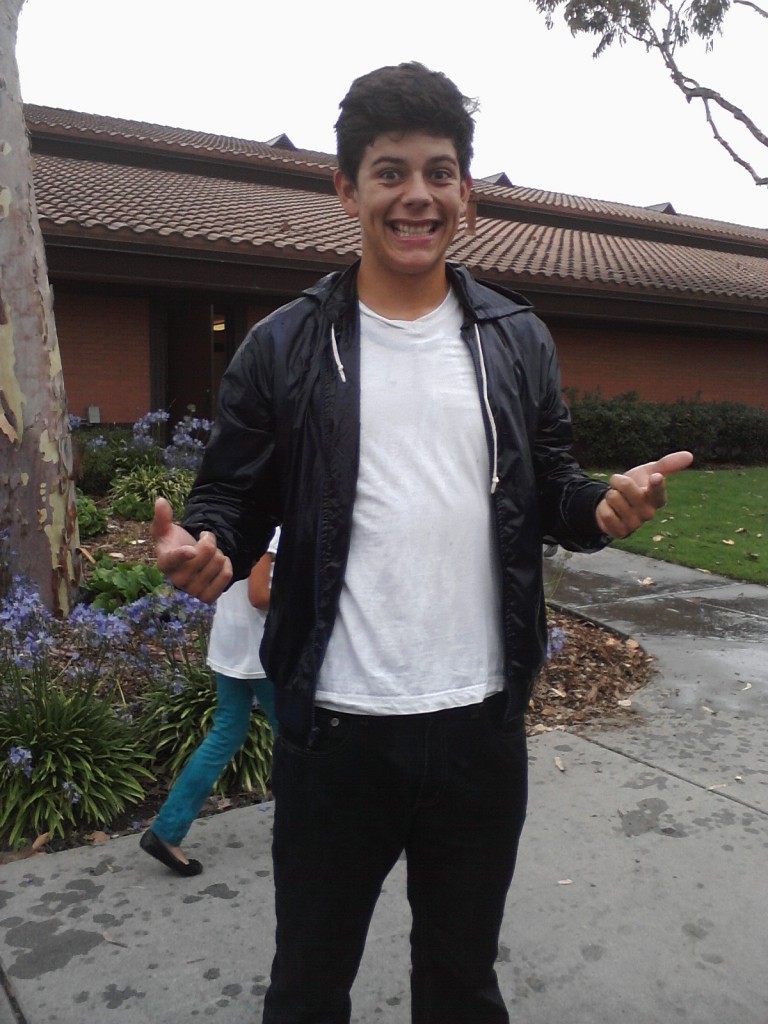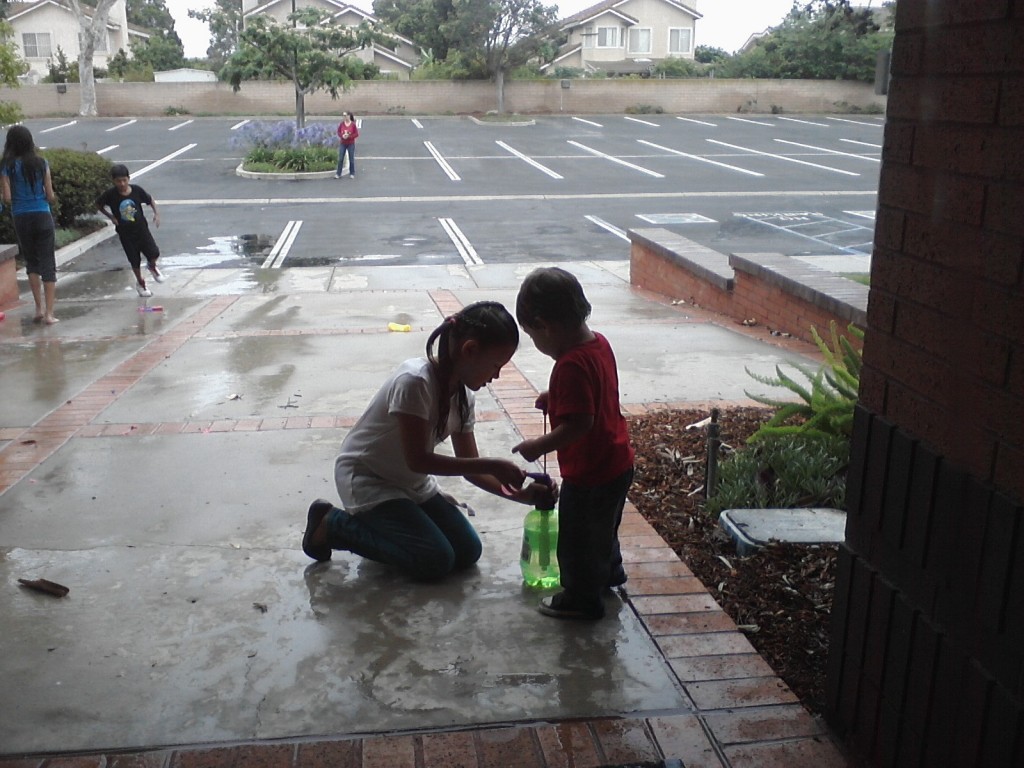 Michael wanting to come in when the water fight was over!! So sorry Bud! He loved getting wet and getting others wet!!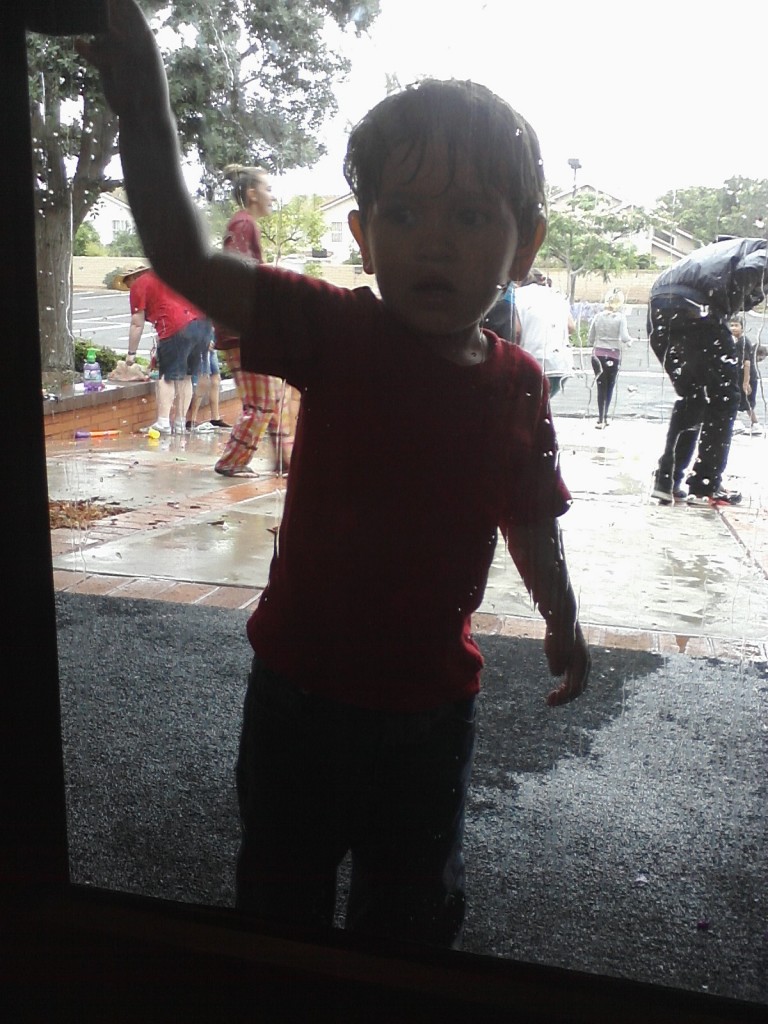 We went home and Adam and the kids spent hours swimming in the pool while I stayed in a quite house with a sleeping Michael!! Most of the kids knocked out by 5 so we stayed home and watched a movie! A few nights later we all did sparklers!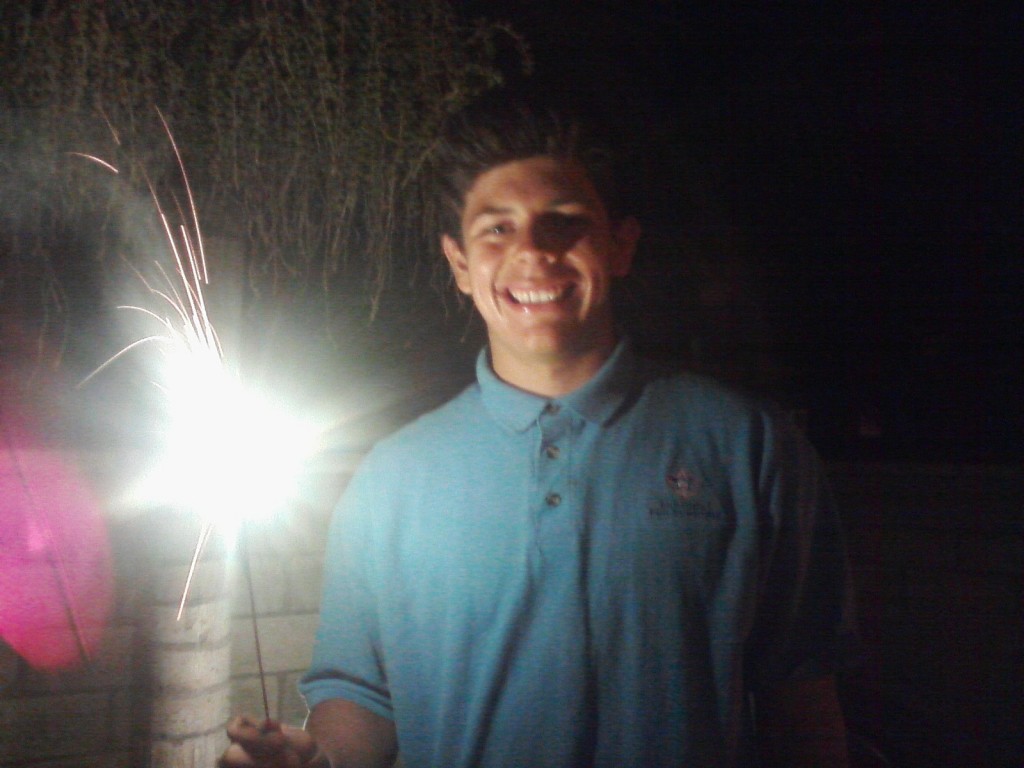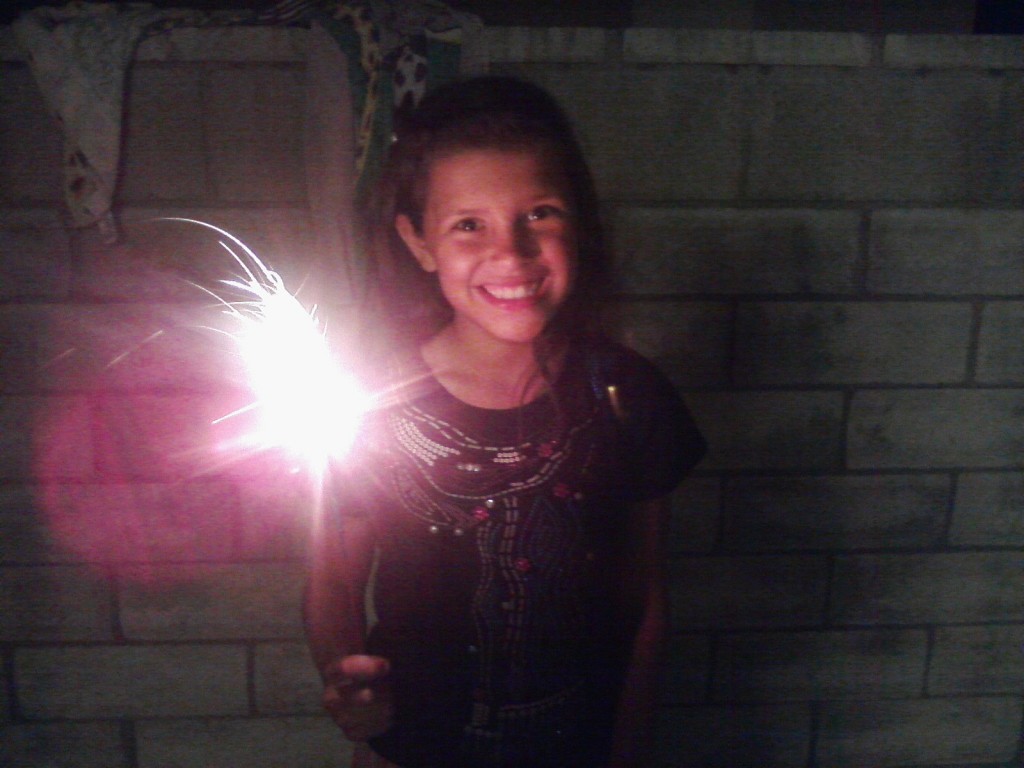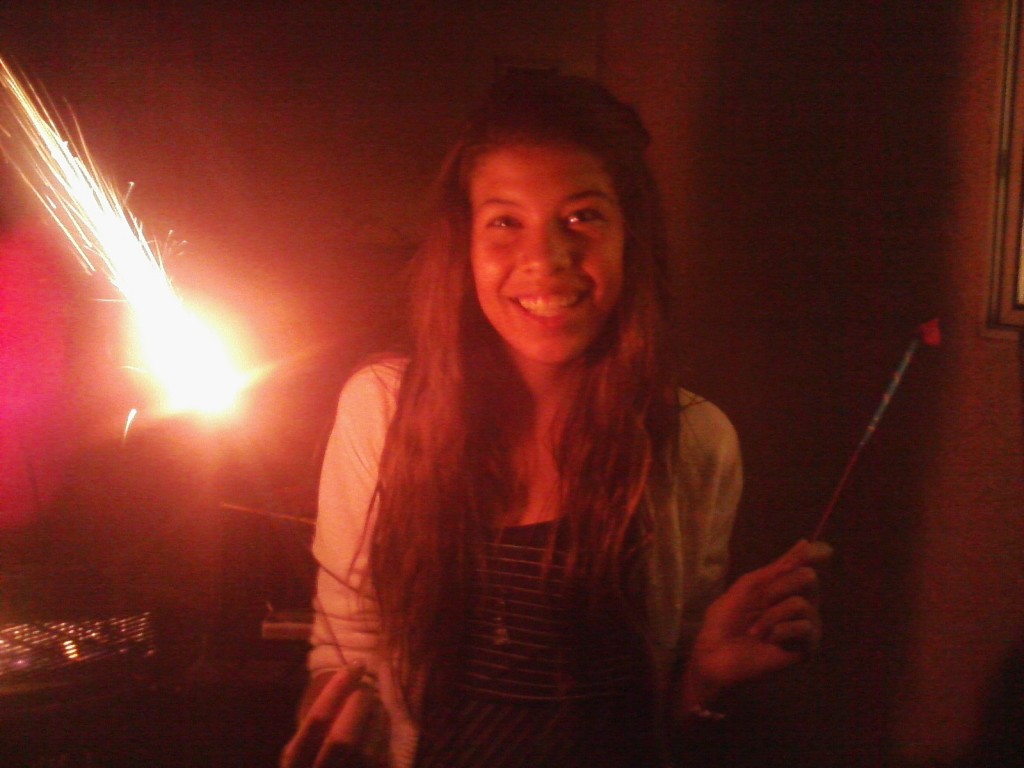 Ariana was not a big fan of sparklers! She only did two and three and then stayed in the house and watched!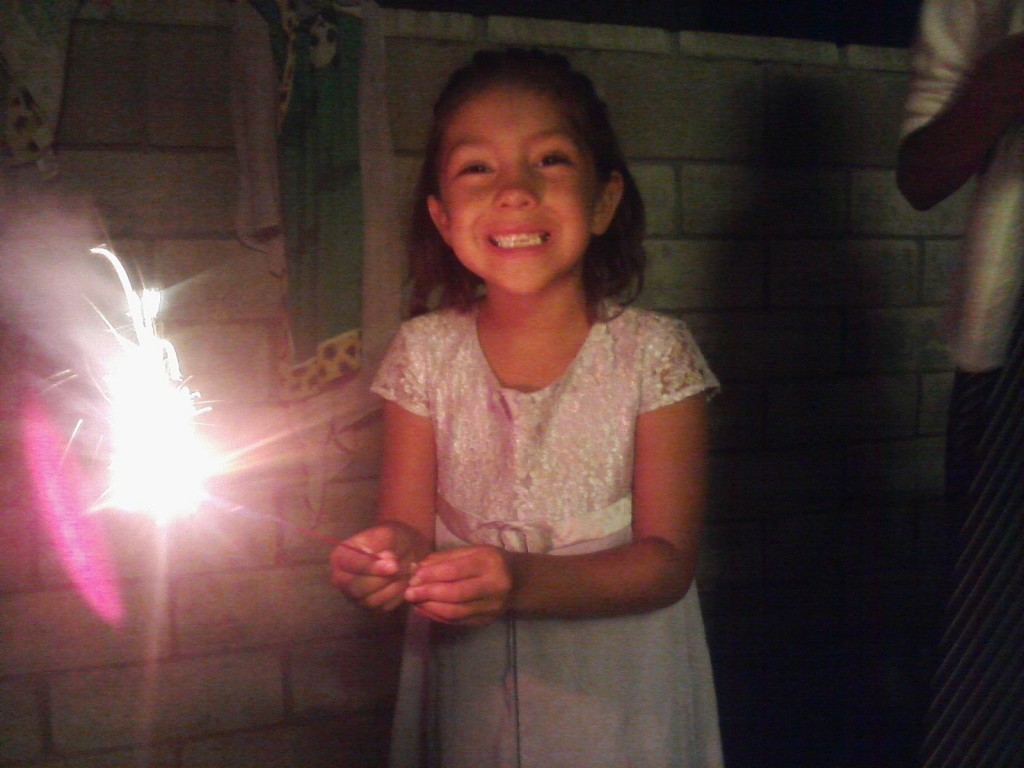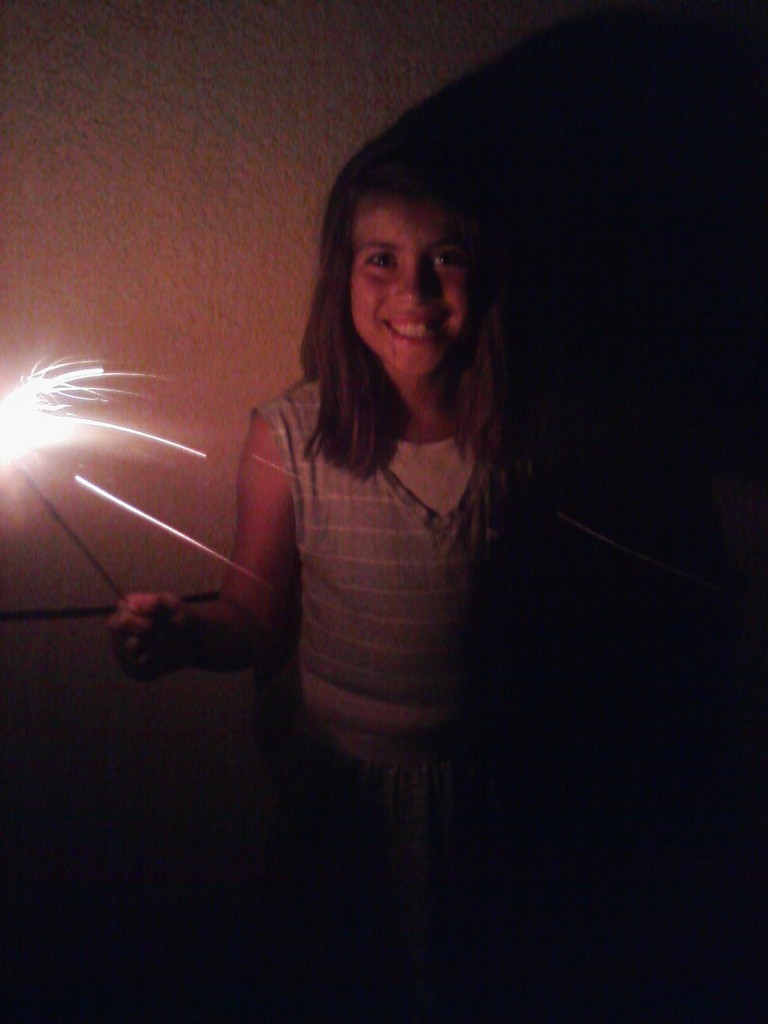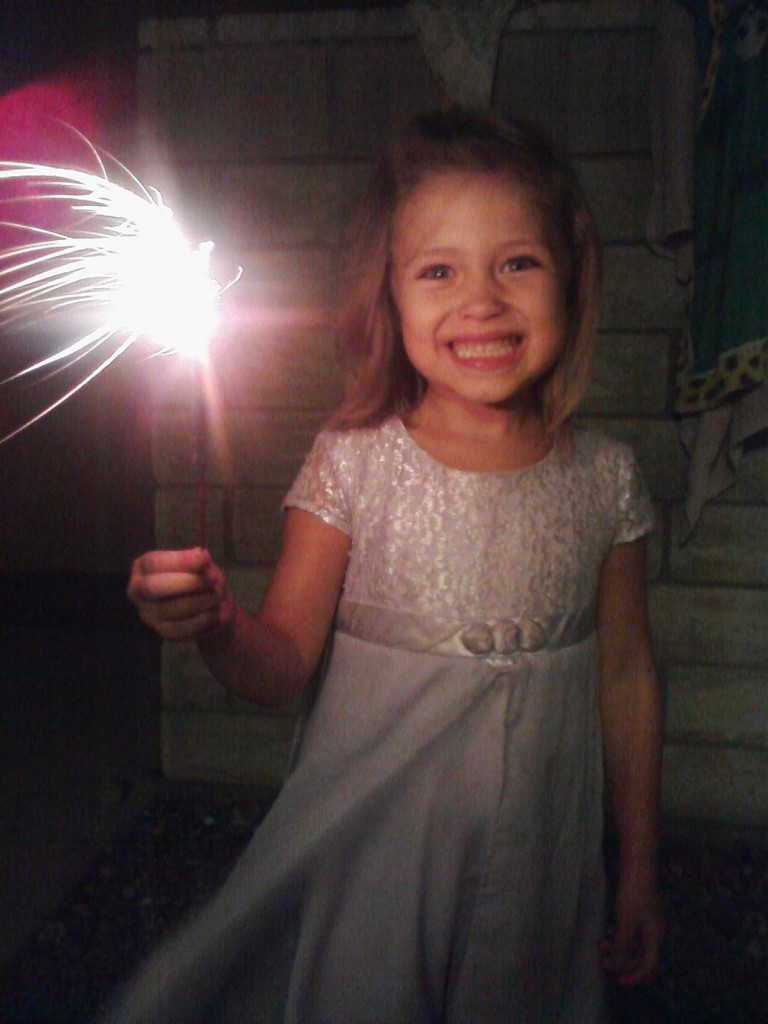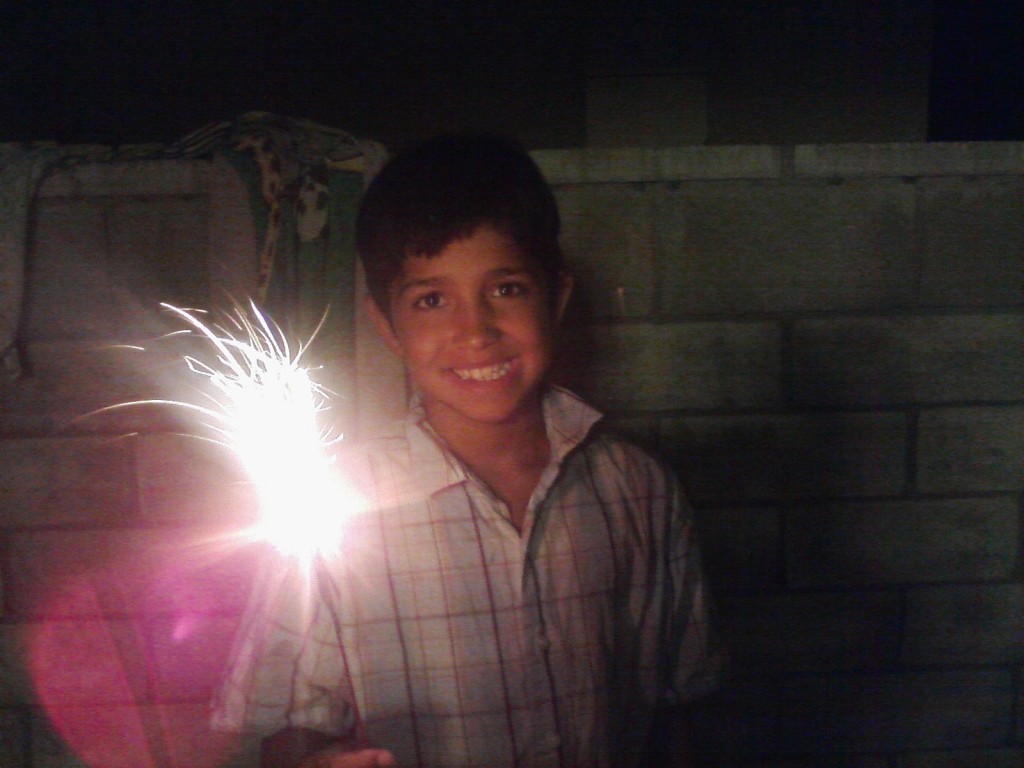 Michael love loved sparklers!!! He was so mad at Nik when they were all gone!!