We love holidays in our house! Britain, Kalixta, Ariana and Tori with the help of Ammon set up an amazing leprechaun trap in the doll house!
It was great!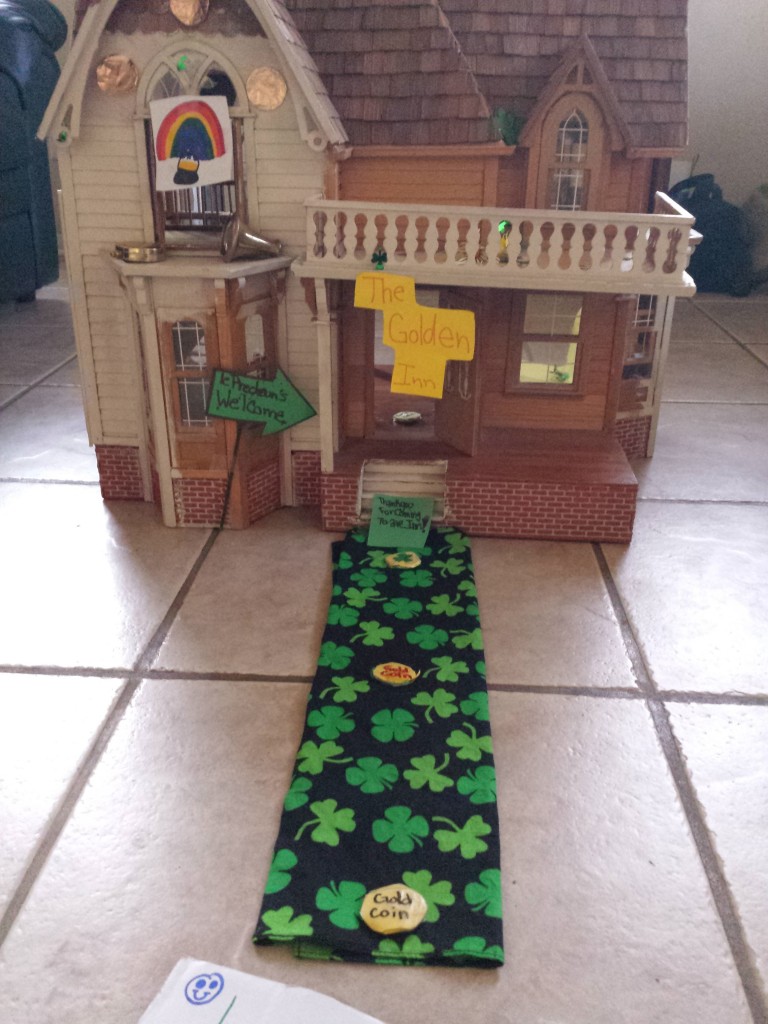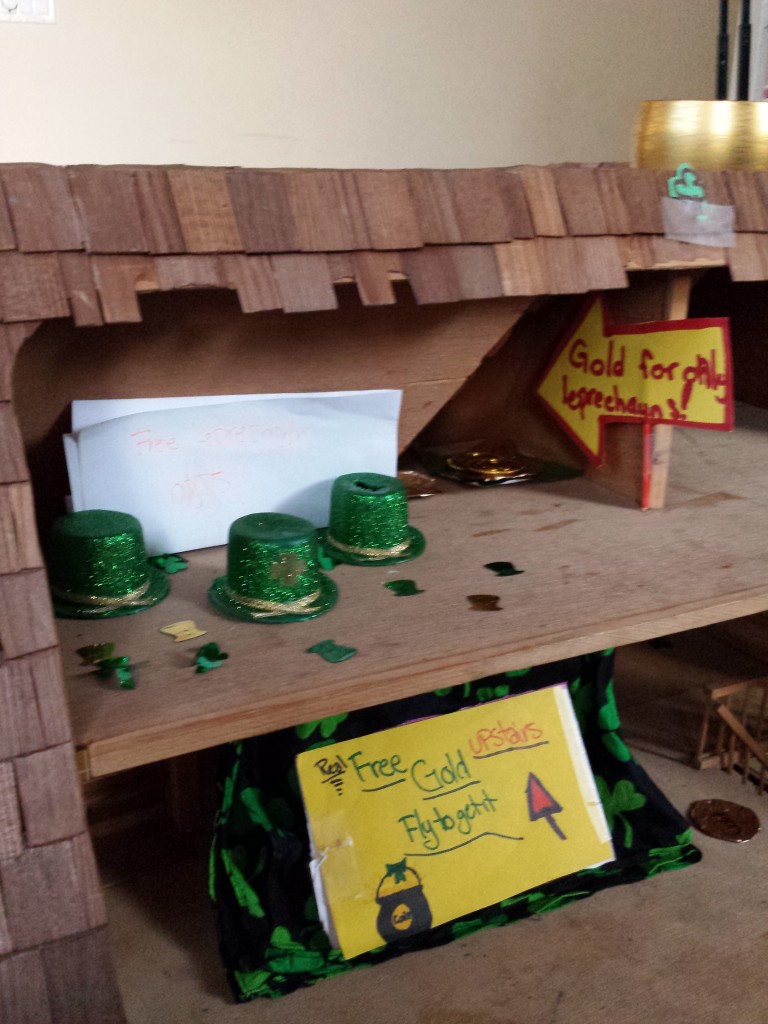 Adam hid so that he could catch him.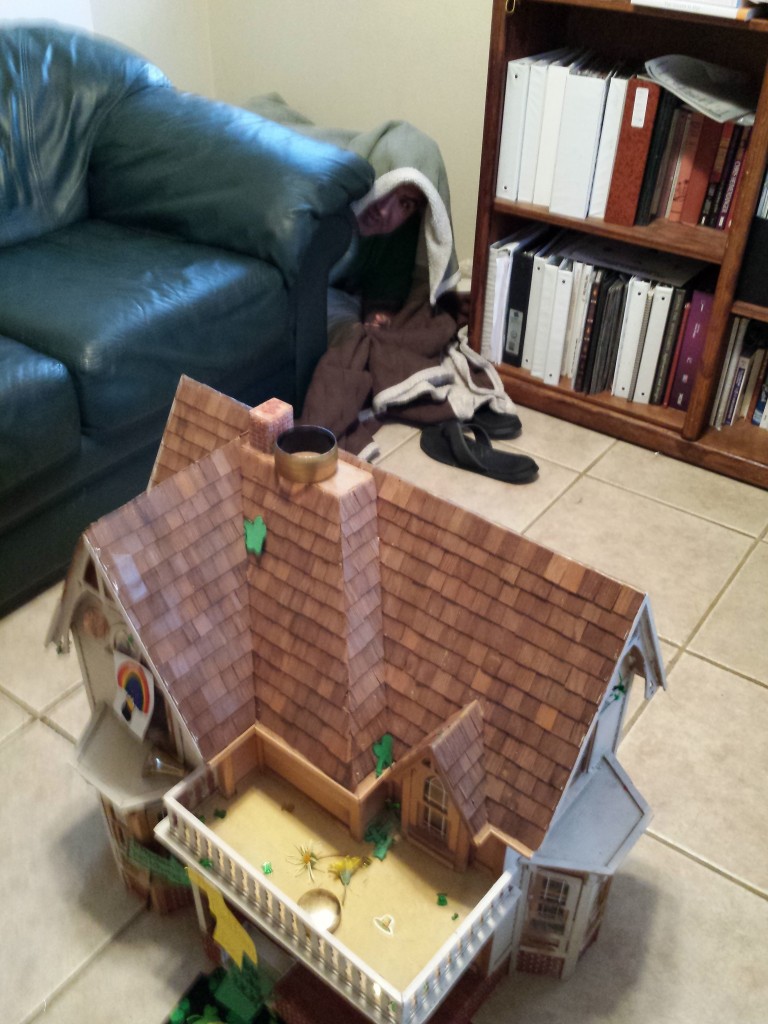 He actually got him!

But he got away!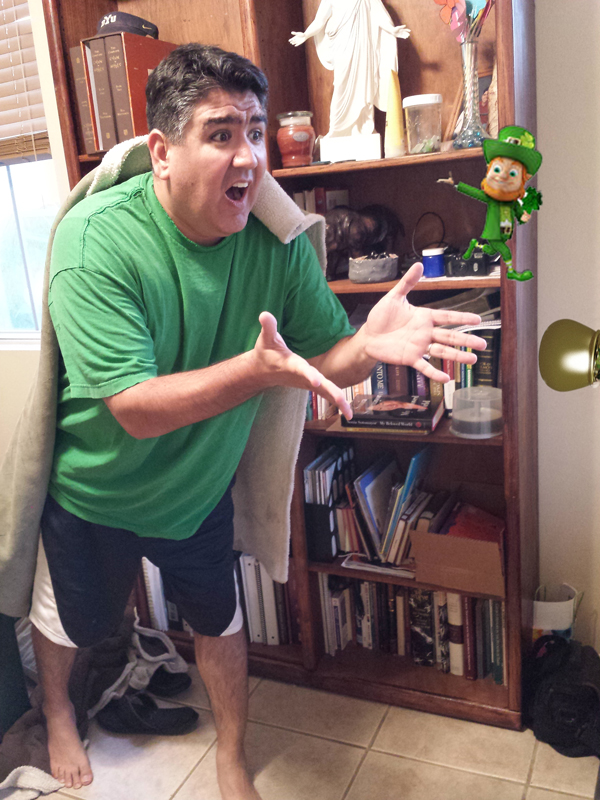 He did leave a treat for the kids though!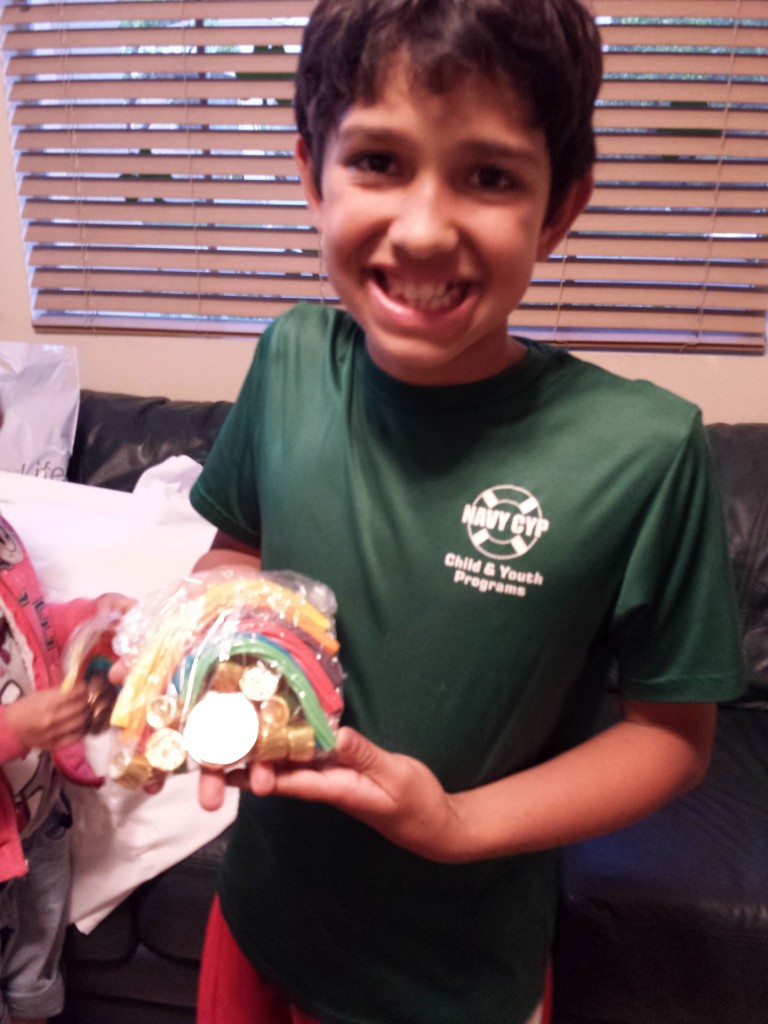 Adam and I got the kids a little treat too.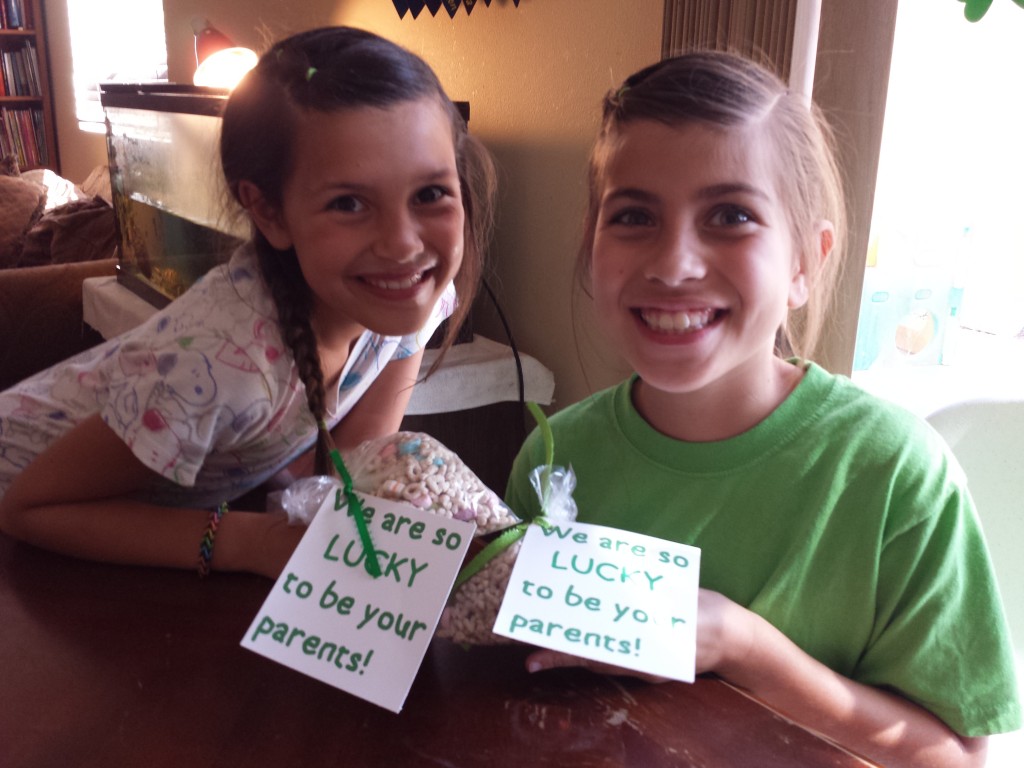 Dinner was delicious! Cabbage and corn beef and potatoes. Grandma and Grandpa Beck came by and made a green treat with the kids!
They also brought green ice cubes to turn out drinks green! The kids loved it!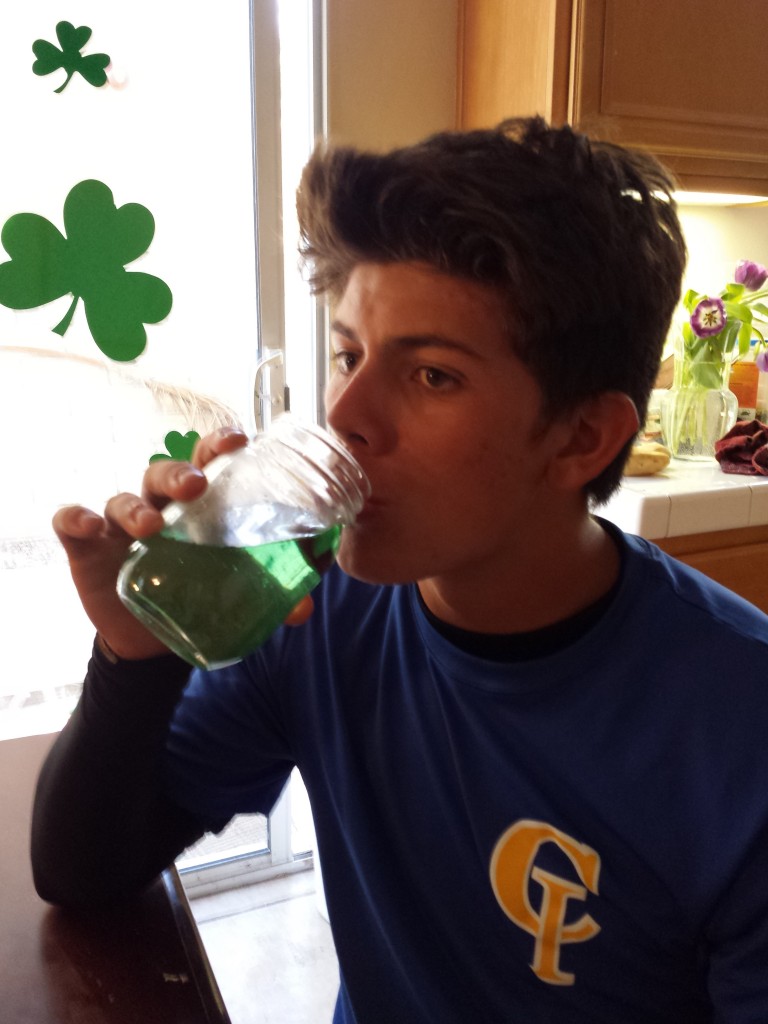 Happy happy Green Day