Britain and Kalixta turned 11 yesterday! Man how time flies!! Today was a crazy, crazy day! The kids were off school so I made Ari an orthodontist appointment. First I dropped Nik off at a meeting in Camarillo then took her. While I was gone Ammon baked two cakes for a funeral. I came home started dinner in the crock pot and headed off to oversee the meal for the funeral and didn't get back until it was time for dinner! Thankfully I prepared ahead of time and everything for the celebration of Kalixta and Britain was ready!! They had a ham dinner with potatoes and frog eye salad! Mmmm mmmm!
This year instead of regular cake I made Britain a cheese cake and Kalixta a chocolate silk pie! They were sooooo good!
Two very happy girls!!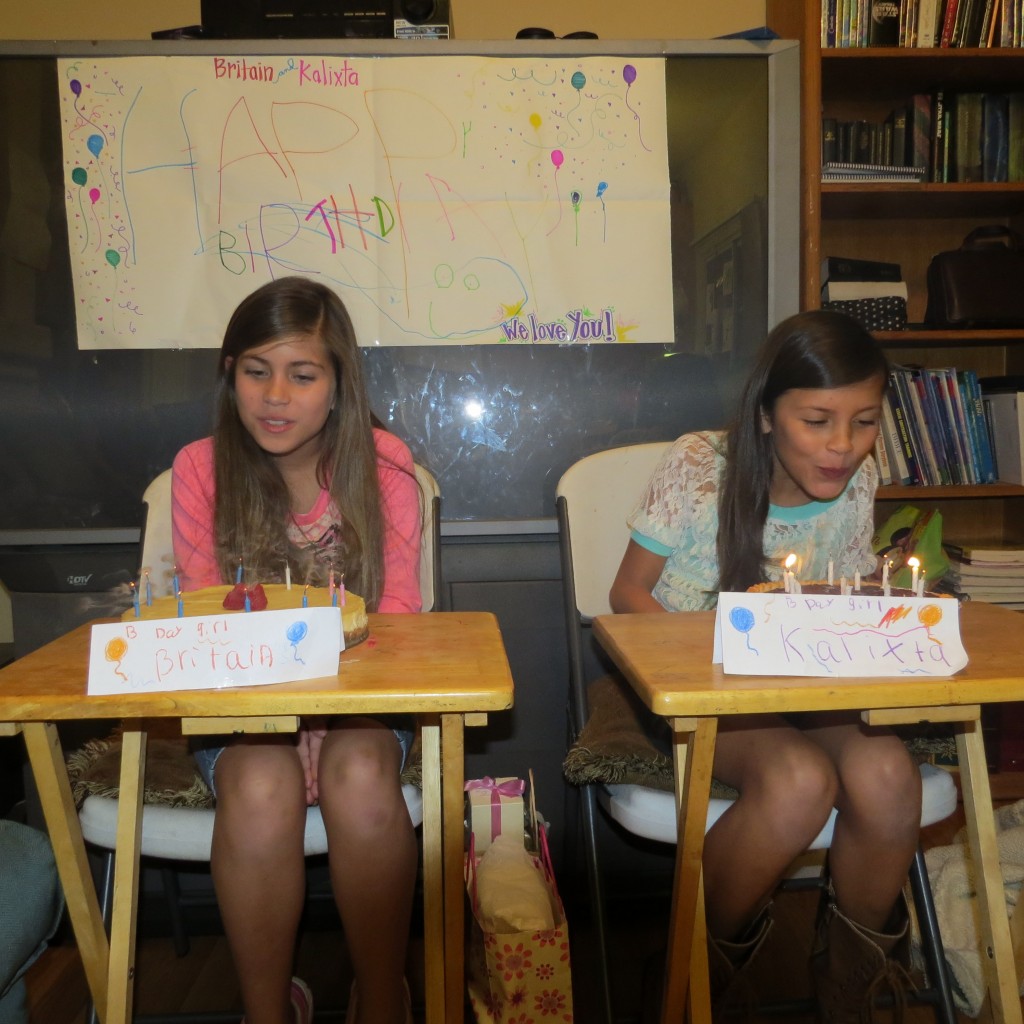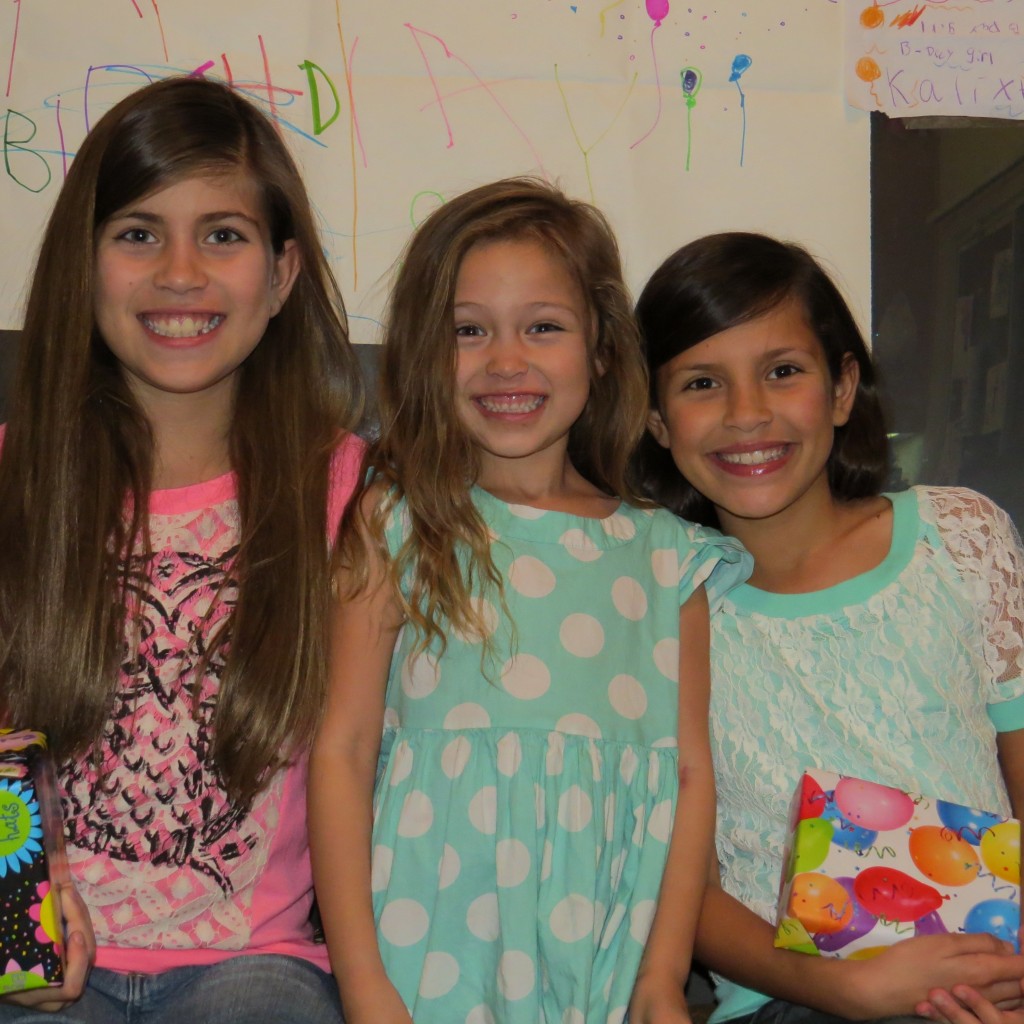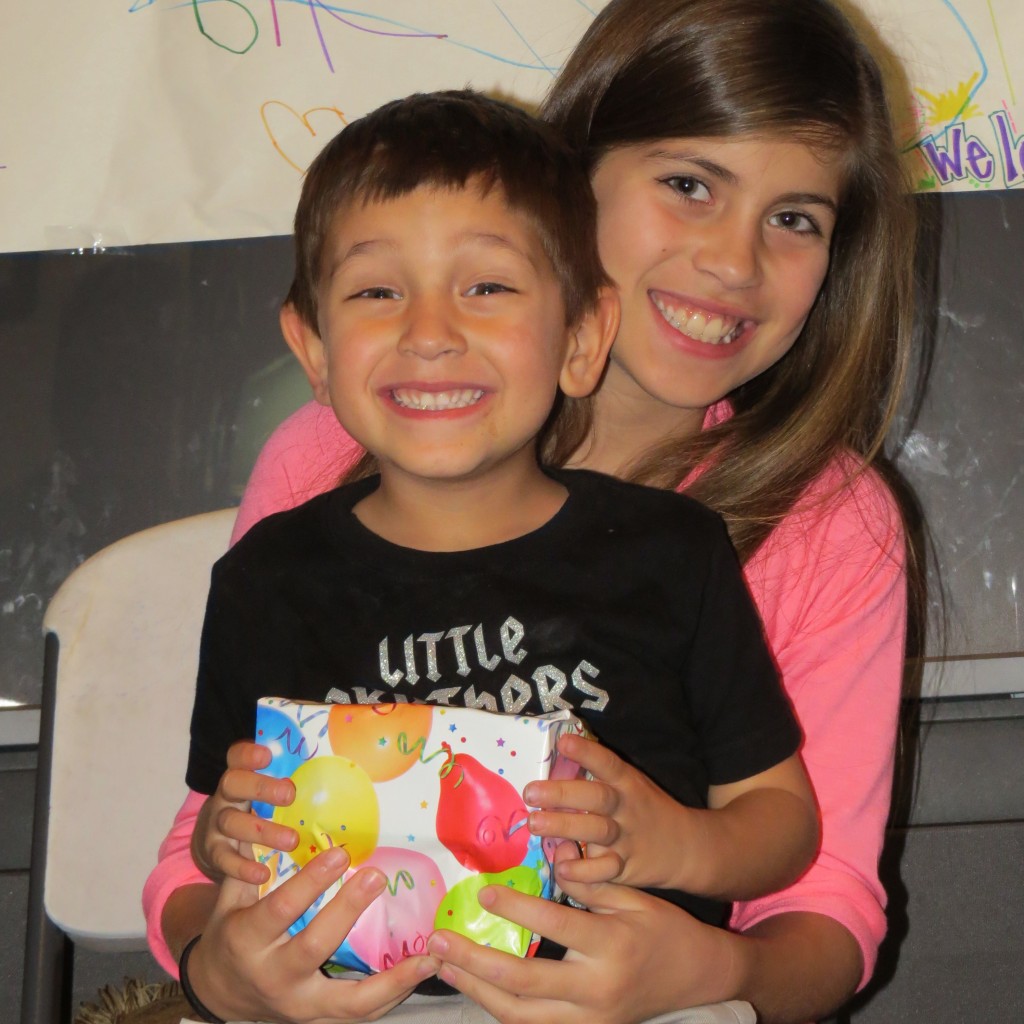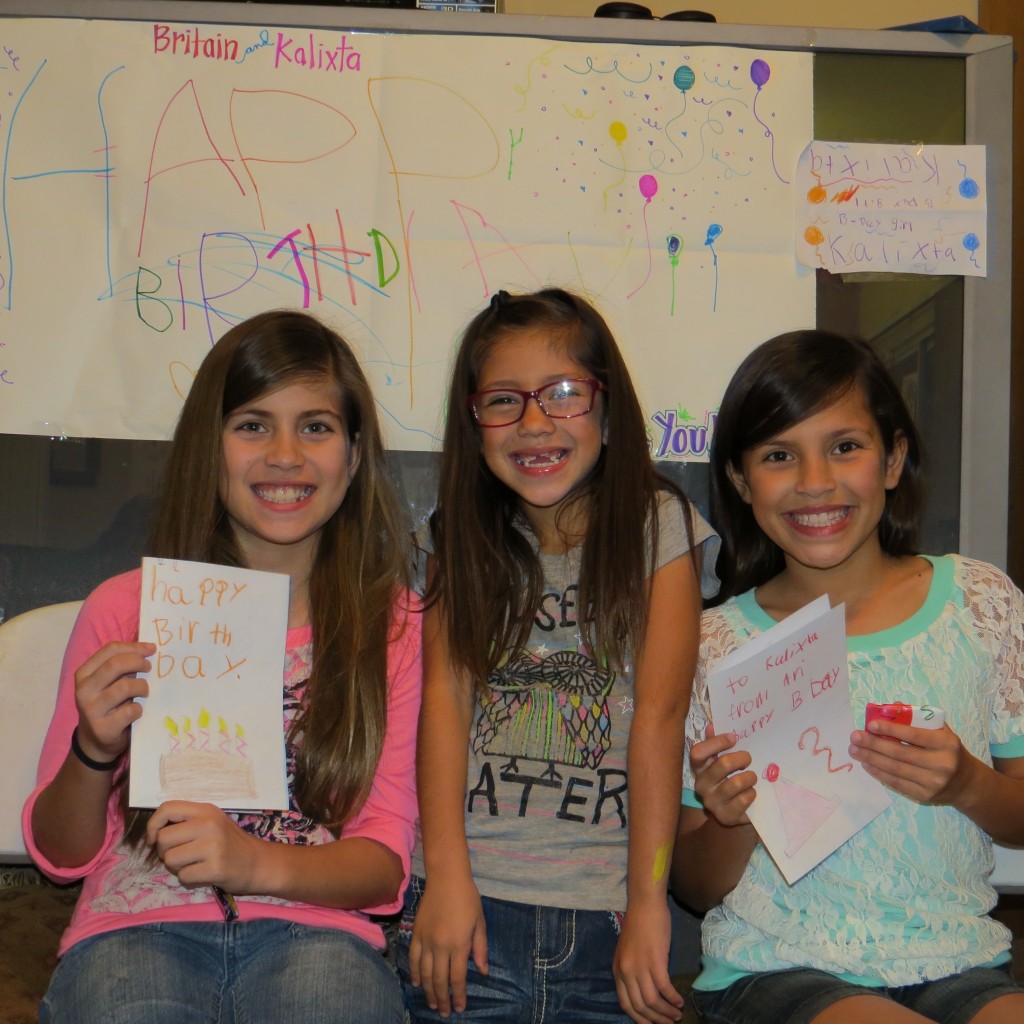 Grandma Sylvia and Grandpa Buzz took the girls shopping on Saturday for cute boots that fit and the adorable tops they are wearing!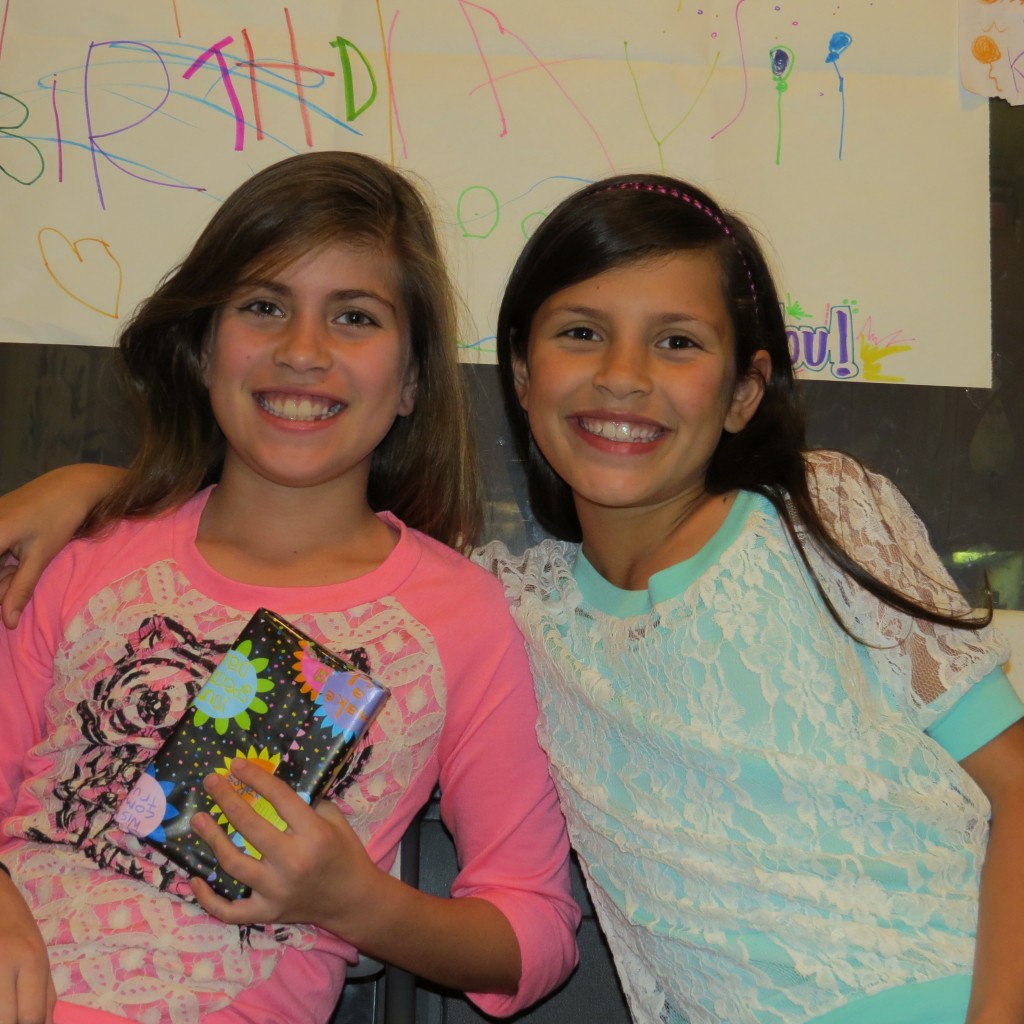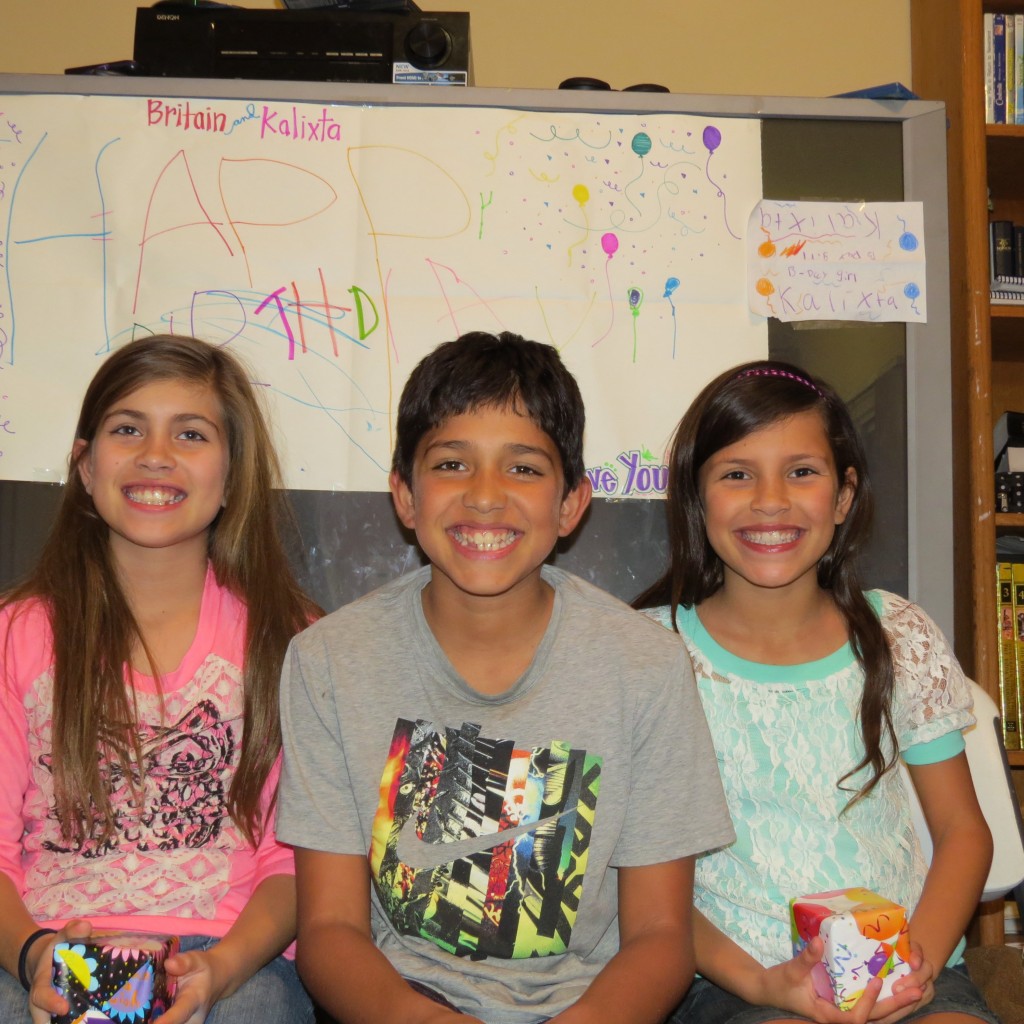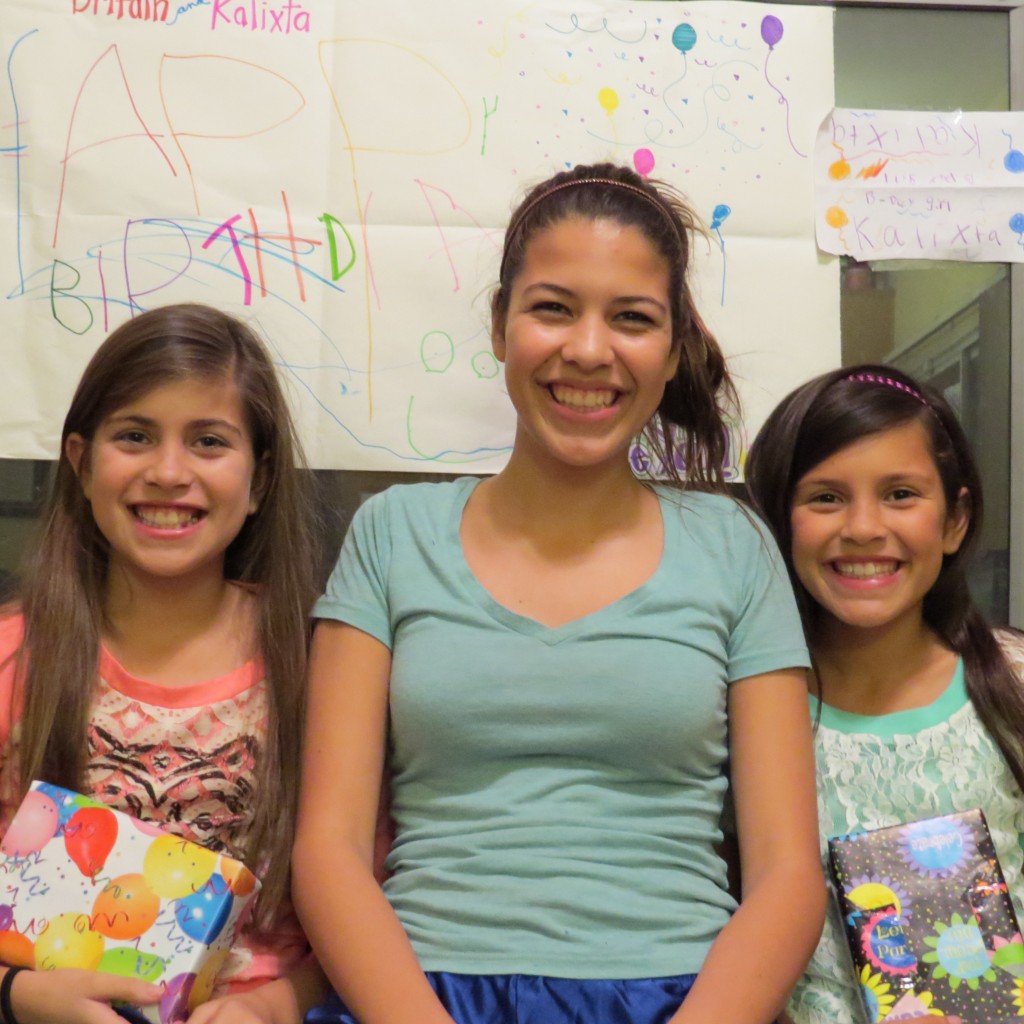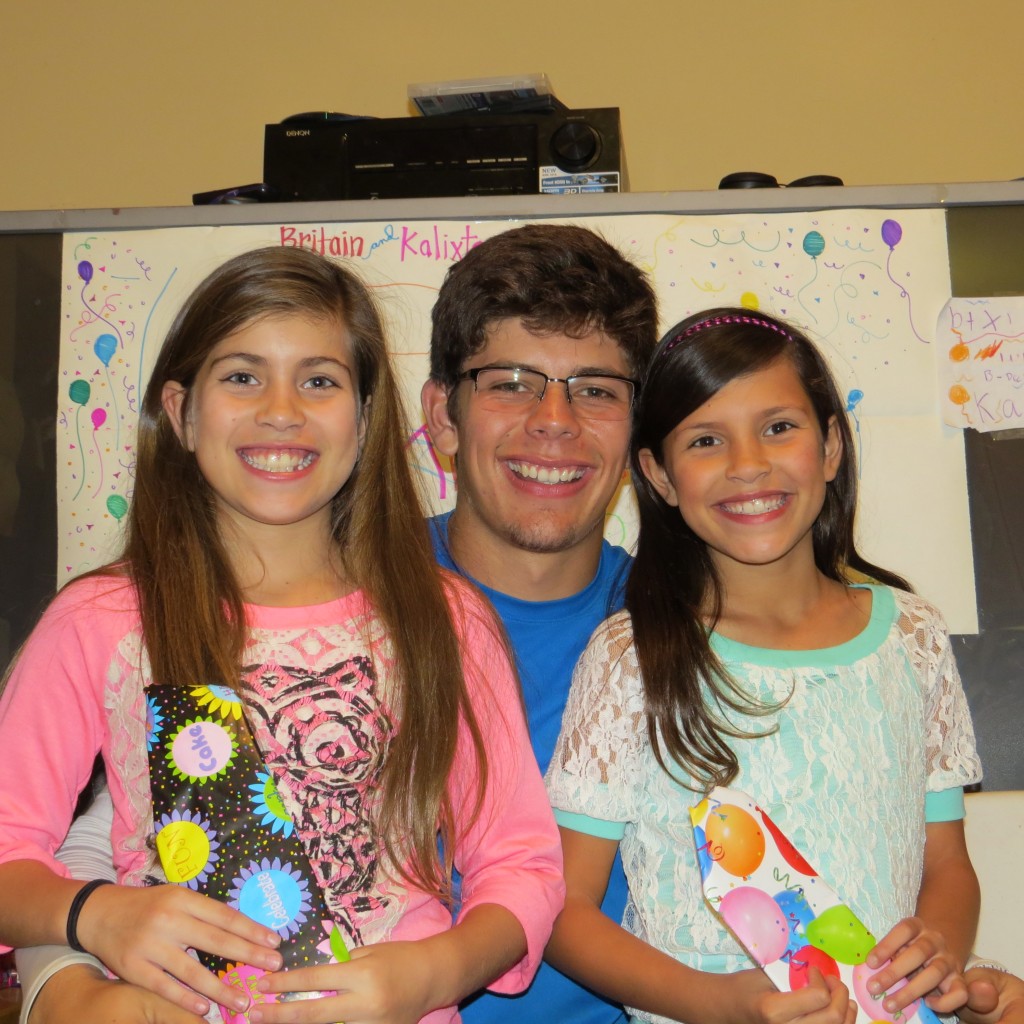 These two are avid book readers! They love fantasy but will read anything! I love it! They got a few great books for their birthday!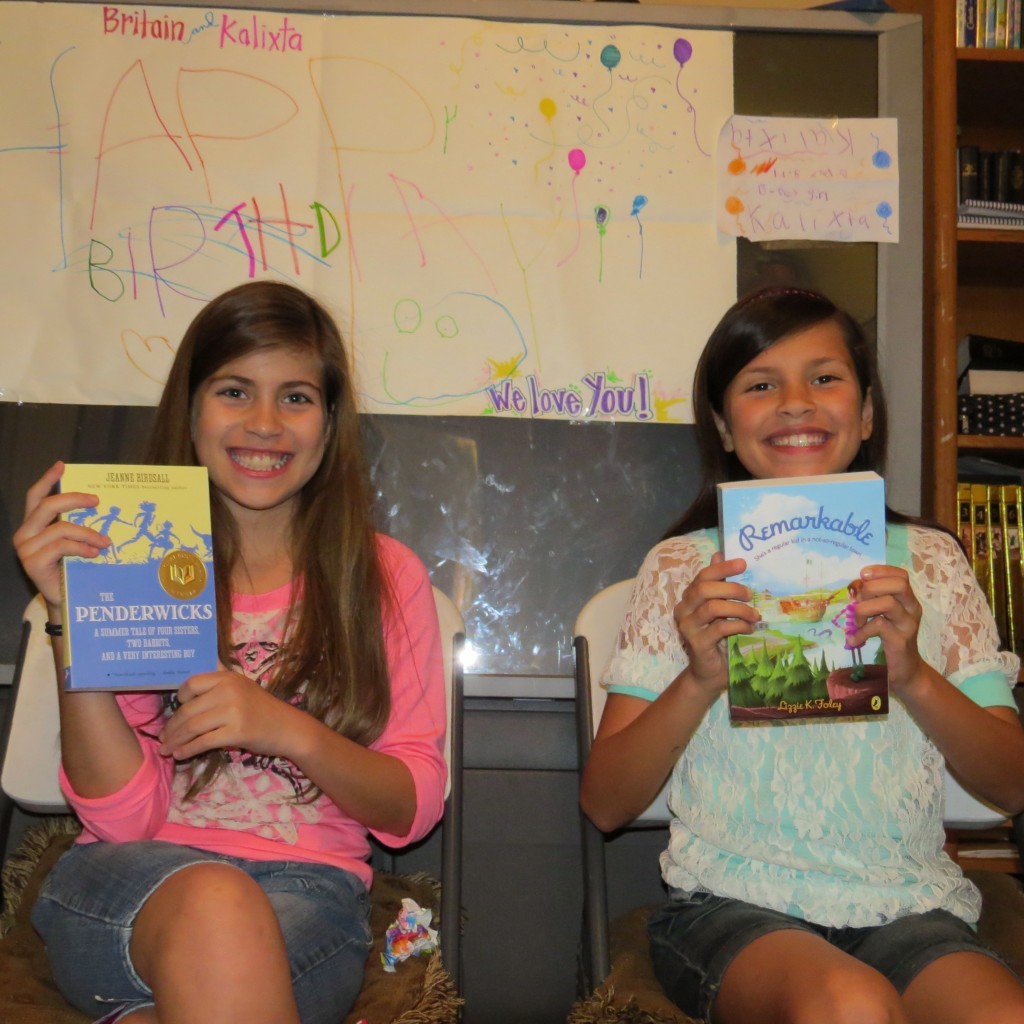 We were so happy to have Grandma Mike with us! She gave the girls those beautiful jewelry boxes!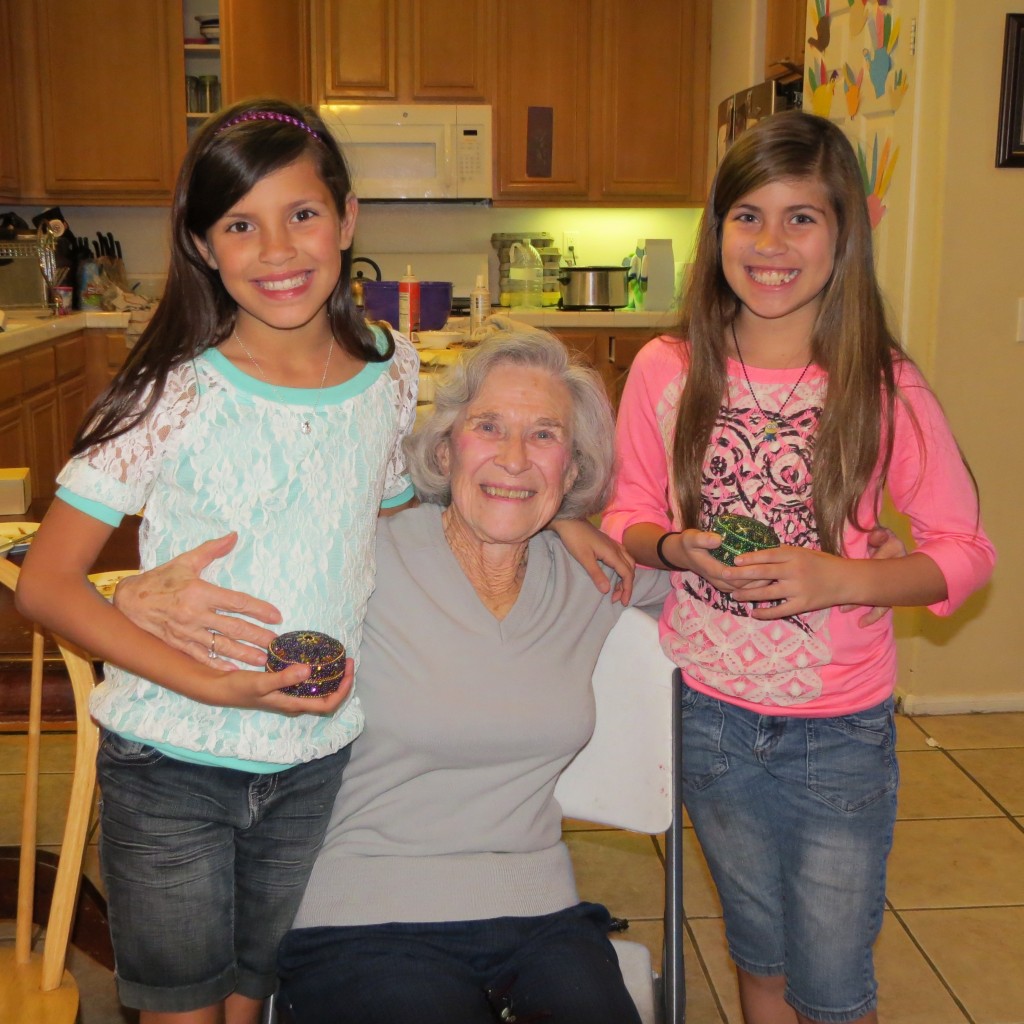 Joe and Sujin gave them books! They were in heaven!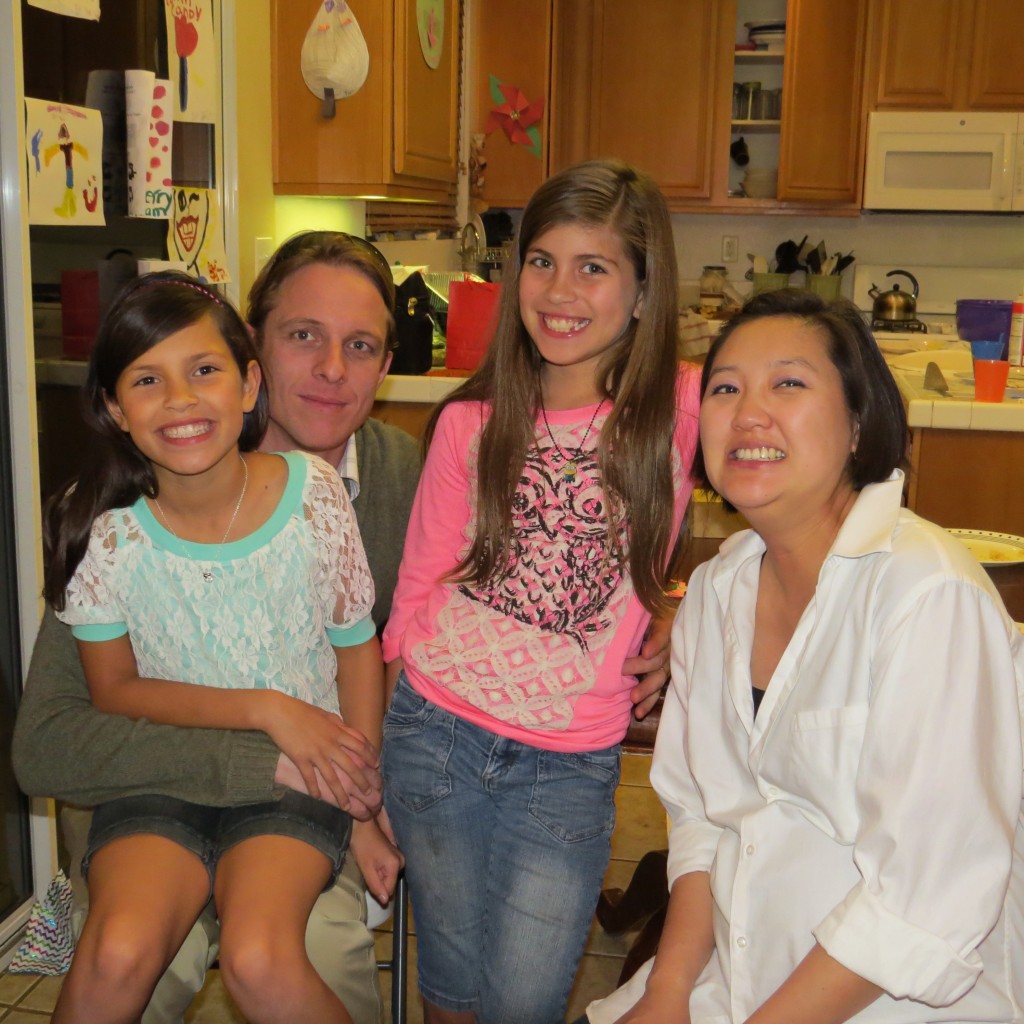 They loved having Grandpa come over even without Grandma who is super sick! Feel better Grandma!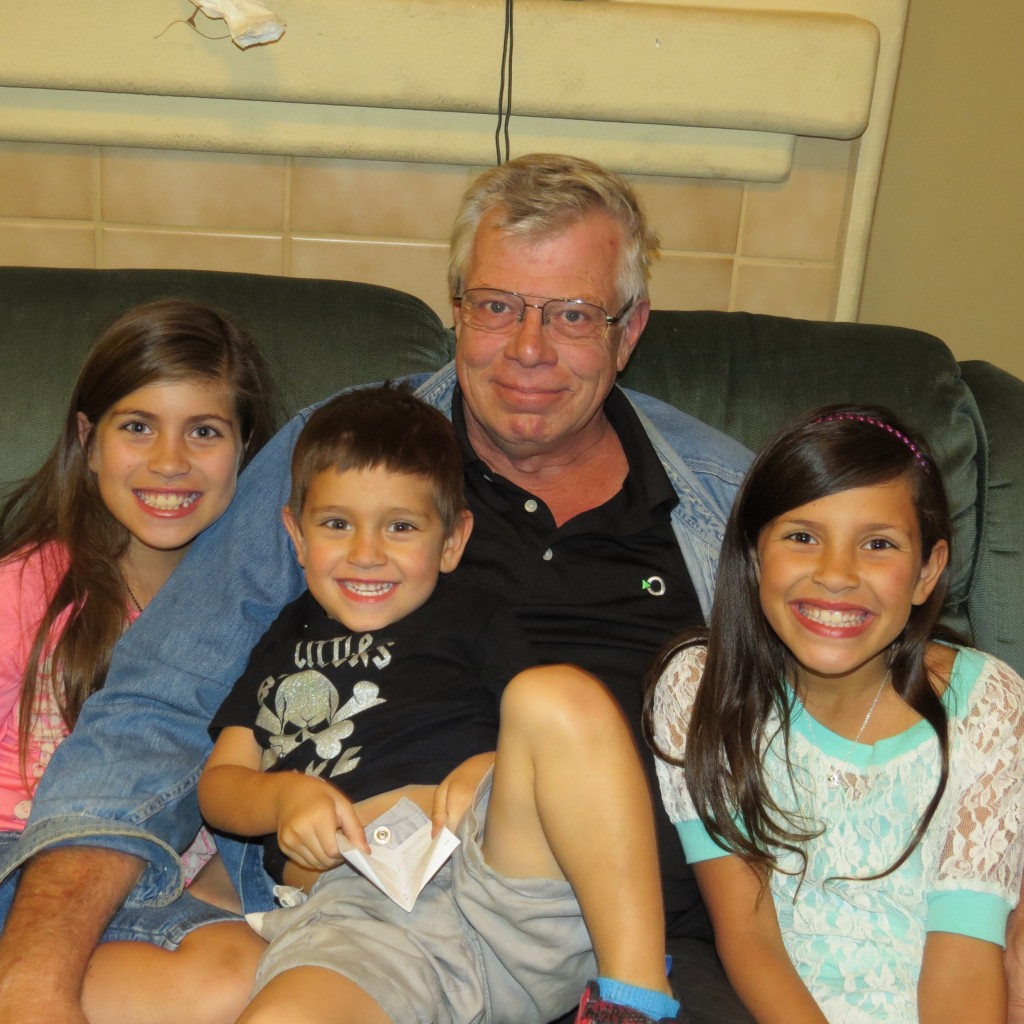 Daddy loves his girls!!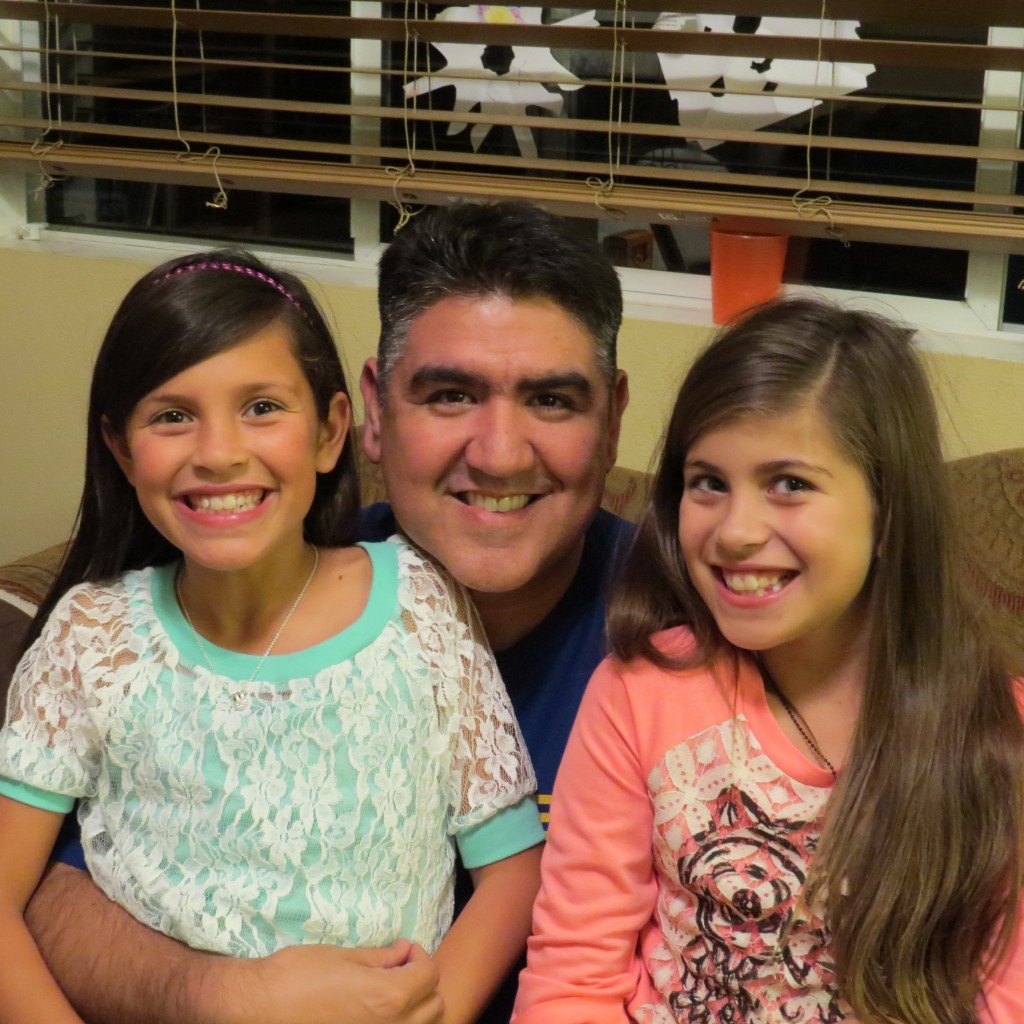 Auntie Marci, Uncle Kenny, KP and Eli made this poster for them! They loved it! Thanks Platts!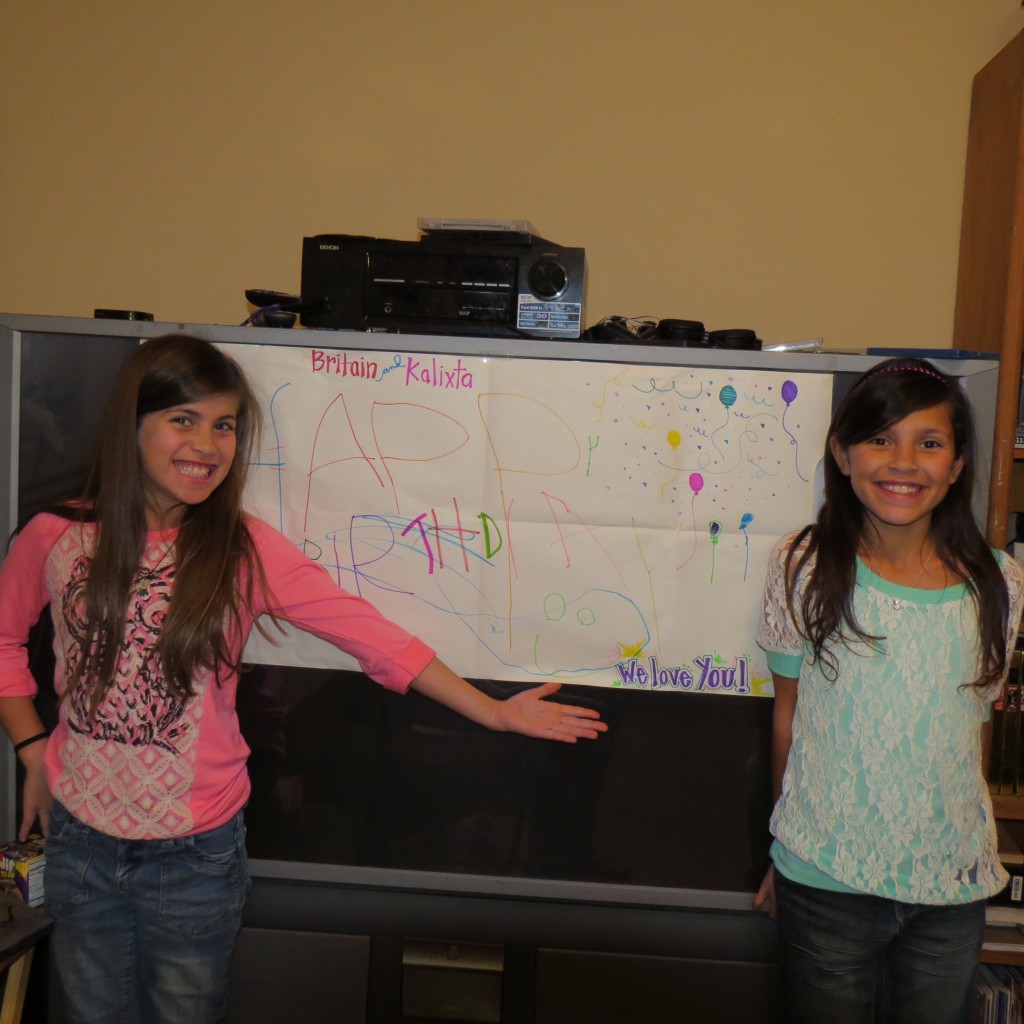 Happy happy birthday sweet girls! Britain and Kalixta are so very different. And I love it that way! They are both sweet, happy friendly, thoughtful, smart girls! Britain is such a hard worker and is always willing to do a chore. They both love to help in the kitchen. Britain tends to be much more bossy and Kalixta will stand up for herself usually tends to just go with it! They are both top in their classes and are loved by their teachers! Kalixta is artistic and loves to draw and doodle! They both love little kids. Britain tends to be the mothering type whereas Kalixta is the fun friend! They both add so much to our family! Love you both!!