Okay Okay, last Easter post, I promise! Easter morning was a little funny. The kids were up at seven!! After everything that went on Saturday that was way to early for me!! So, being the nice Mom that I am, I went downstairs, took pictures of all the kids with their baskets and then went back to bed! I told them they could eat whatever they wanted!! I know, what was I thinking?!
So here are all the cute morning pics!! Before the sugar high started!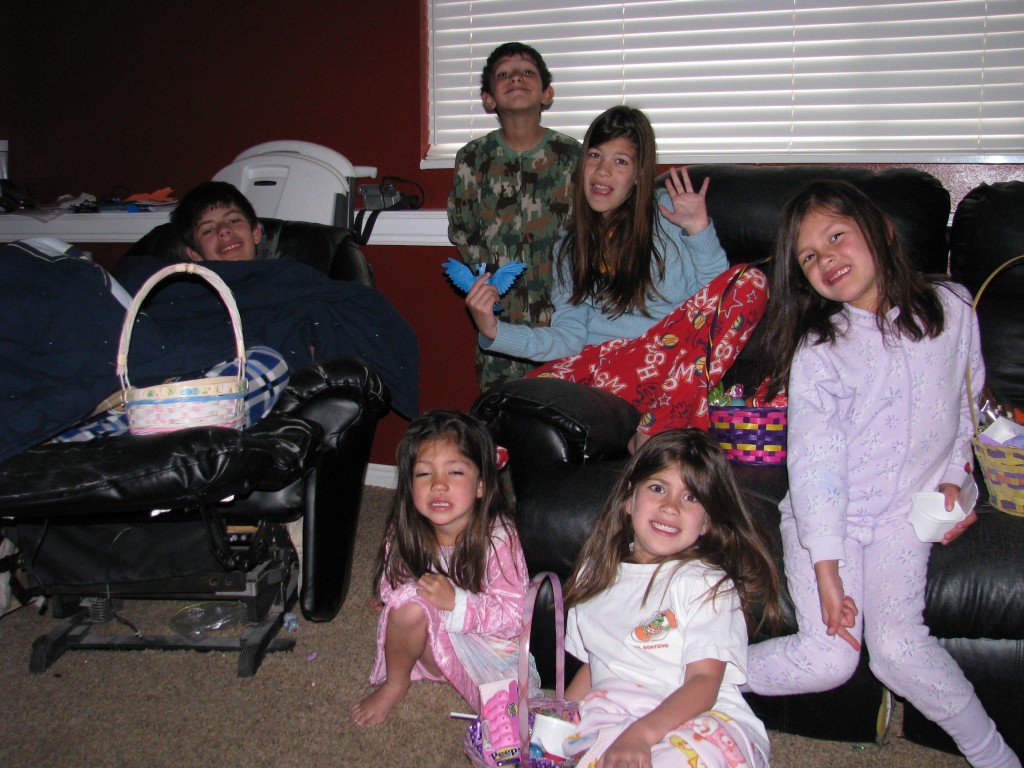 Nik got the bandannas that he really wanted!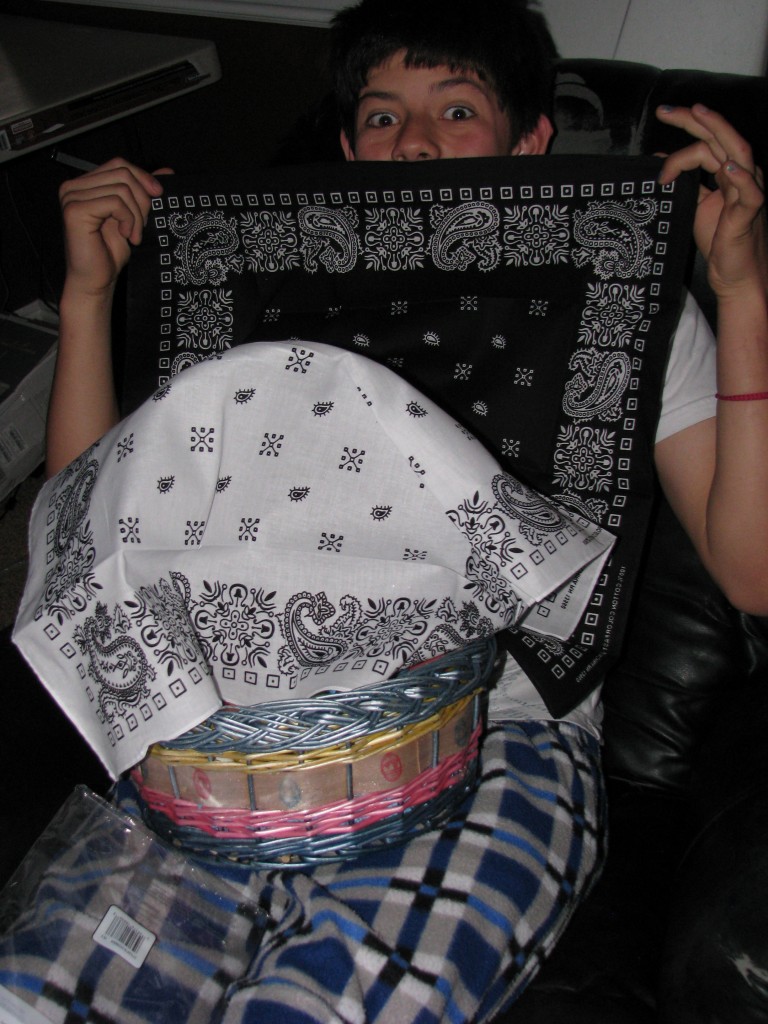 Zoe loved her peace sucker!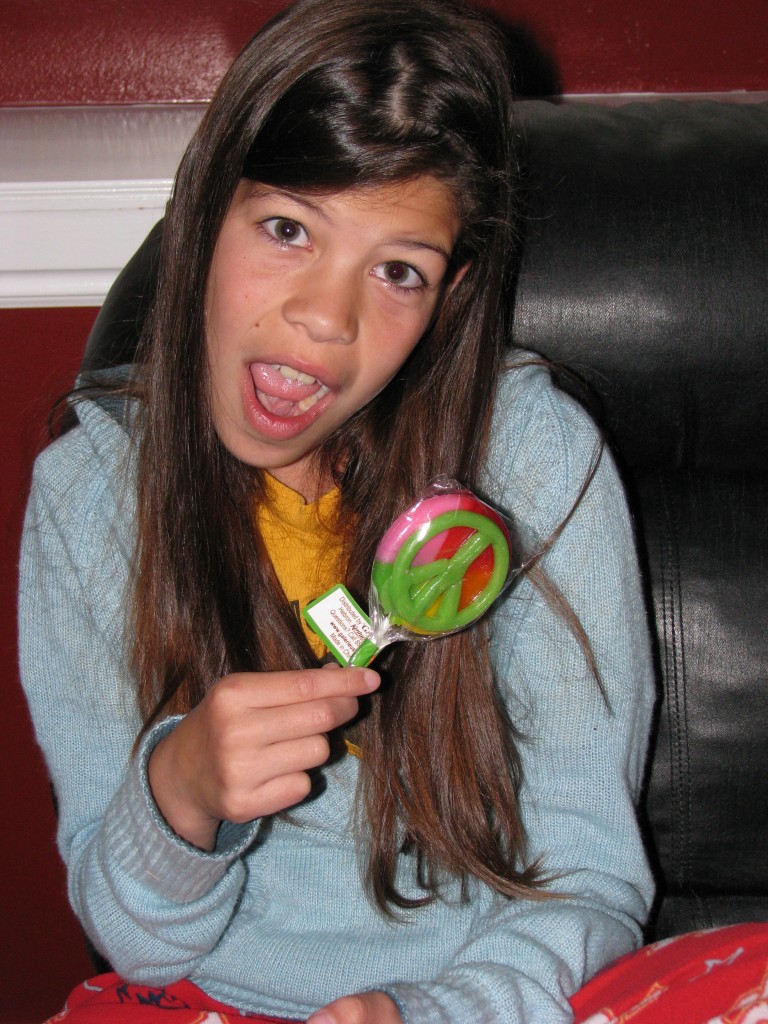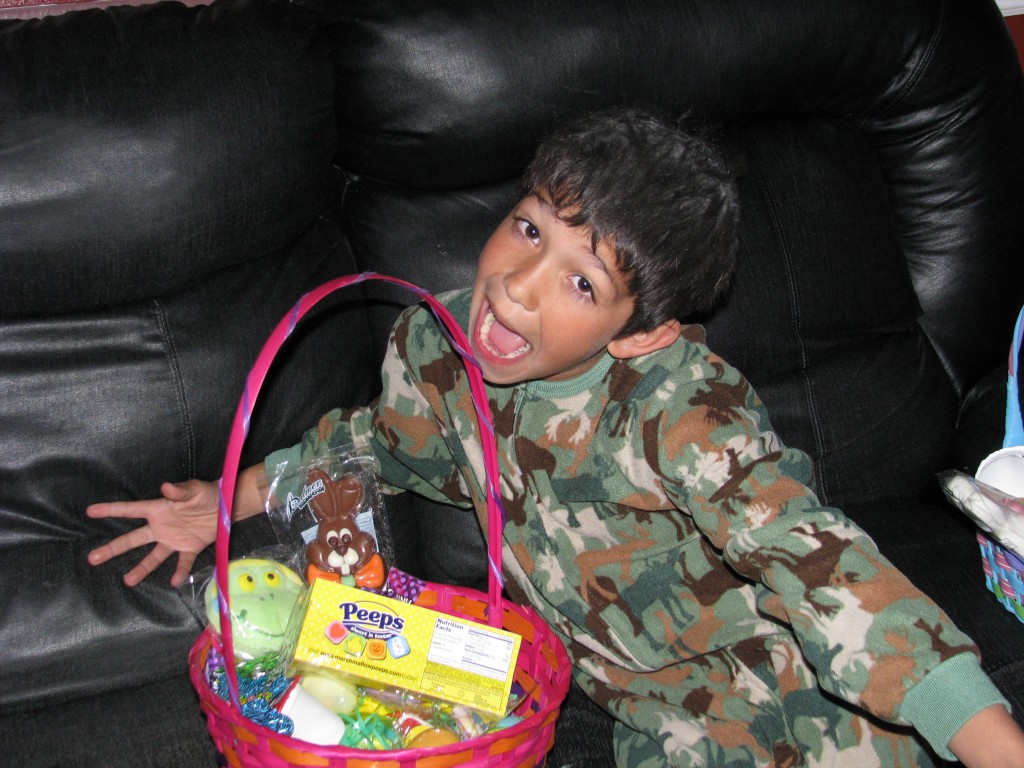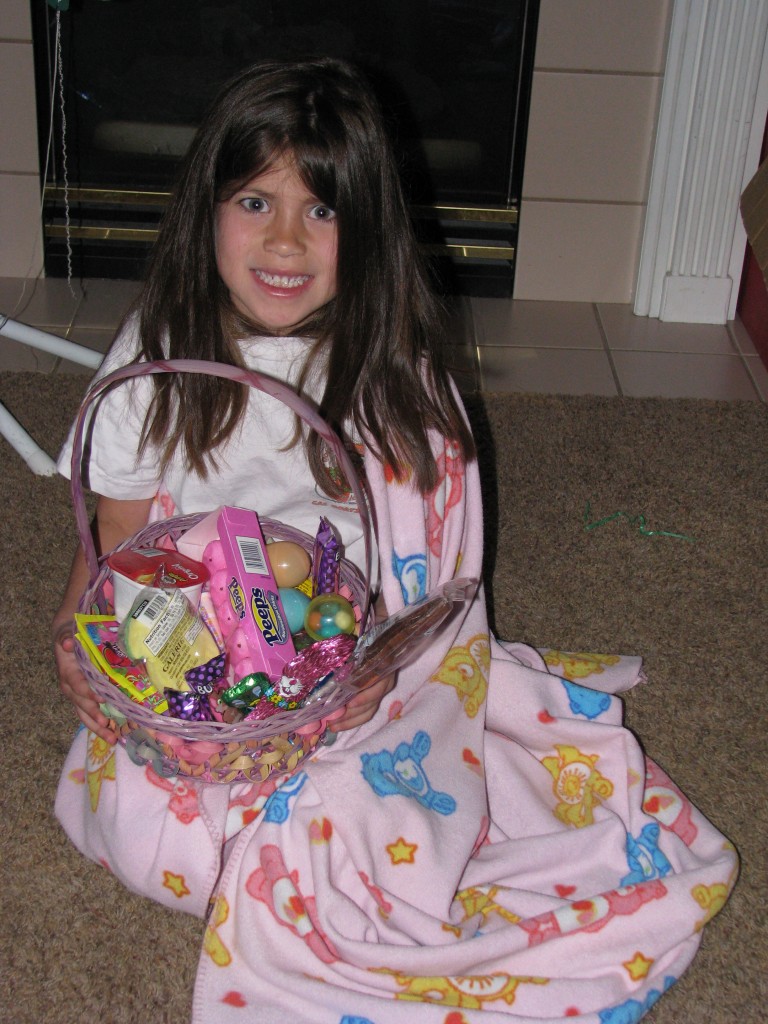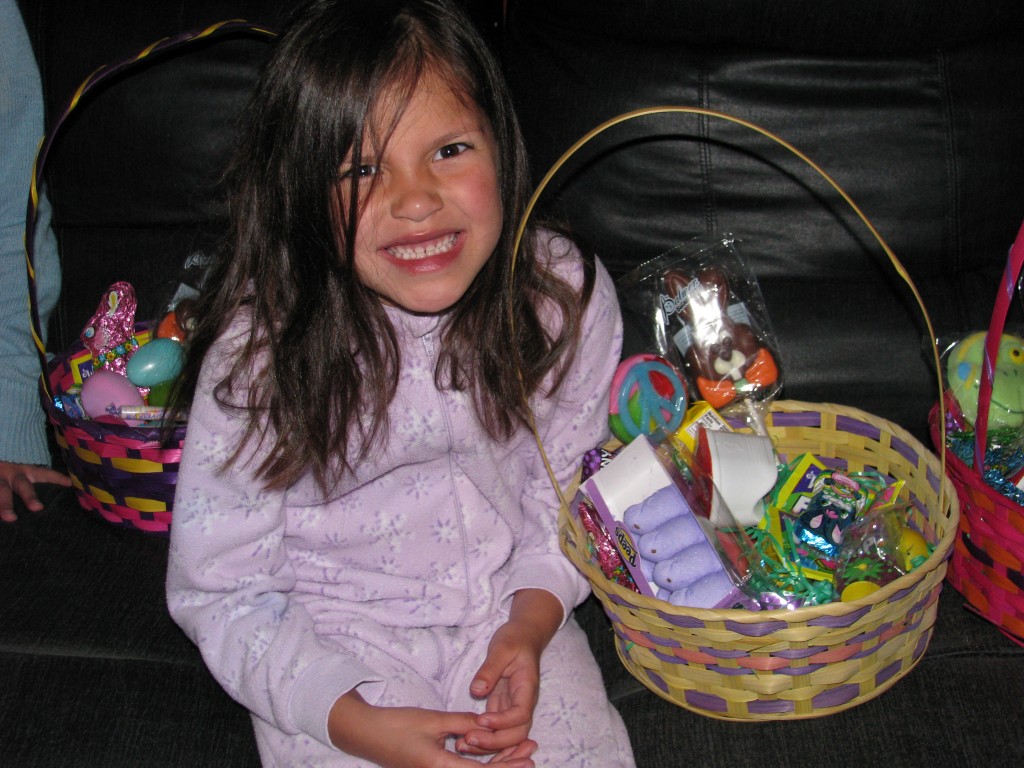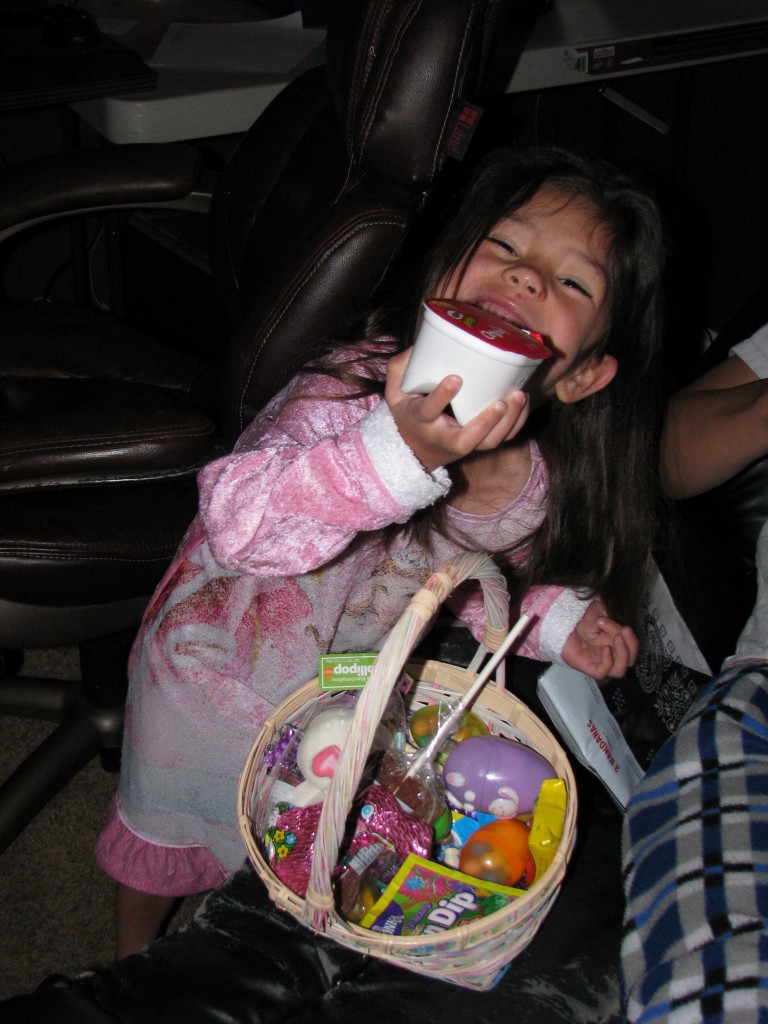 Poor little Tori was still sick! She was about as excited as she could be about her candy. Too bad you can't tell at all! She is really smiling!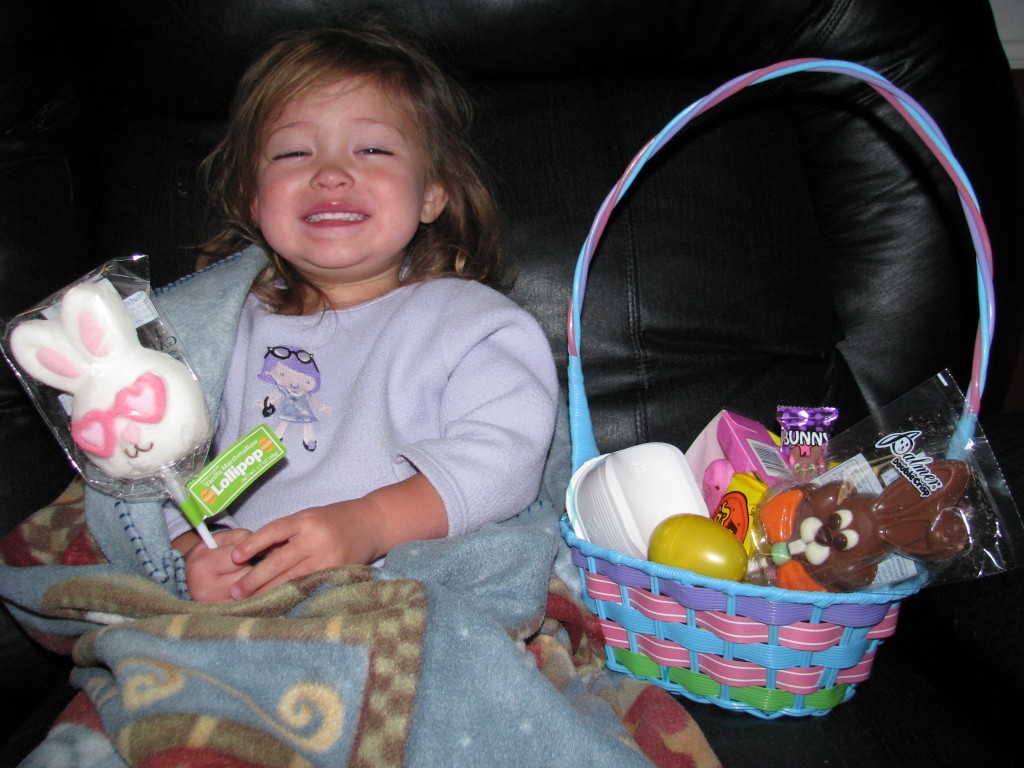 Easter was wonderful and our weekend was amazing. BUT I can't forget the real reason for all the celebrating! I am so very grateful for my Savior and the sacrifices he made for me! I know that if I were the only one to come to this earth and sin he would have still went through all that he did for ME! I am eternally grateful for that and for the fact that I have this knowledge and my testimony of it!