Michael loves riding his skateboard so I went in search of a bike helmet for him. We went to a number of different stores to find the perfect one to fit him.
We tried on the ninja turtle one but it was too big even though it looked cute!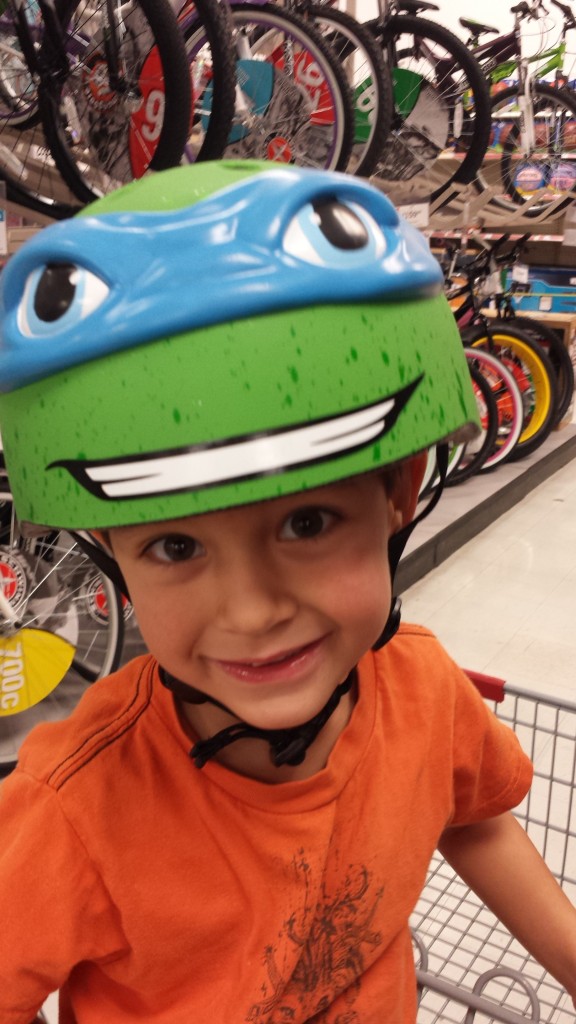 The dino one fit but suprisingly he didn't like it!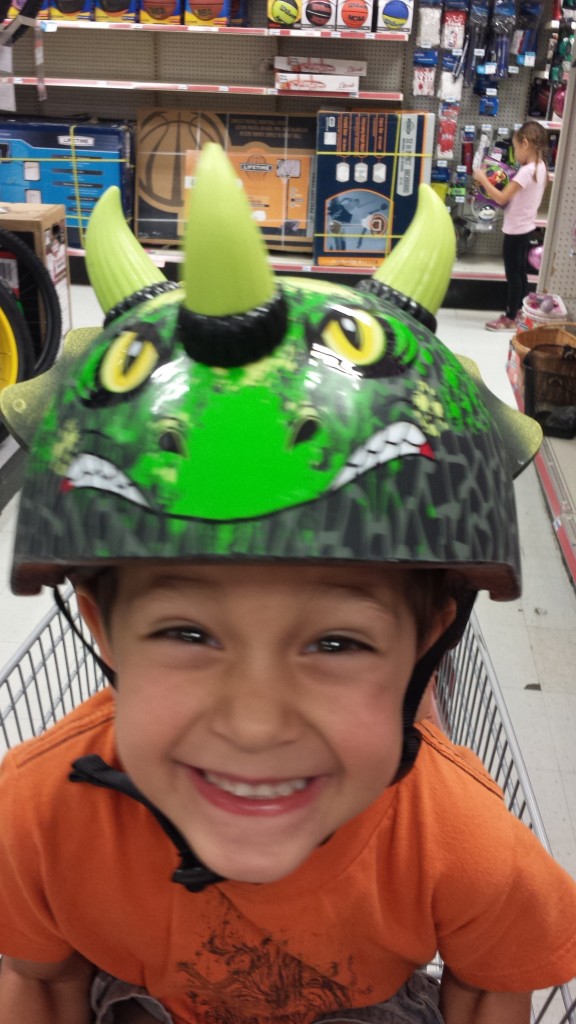 The winner one was Lightening McQueen one. We also got knee and elbow pads and gloves. He loves them and will wear them anywhere and every chance he gets! Even in the car!