I love living in So Cal and going to the beach on days off! Monday after Nik got passed by the Dr to play ball we headed out to the beach!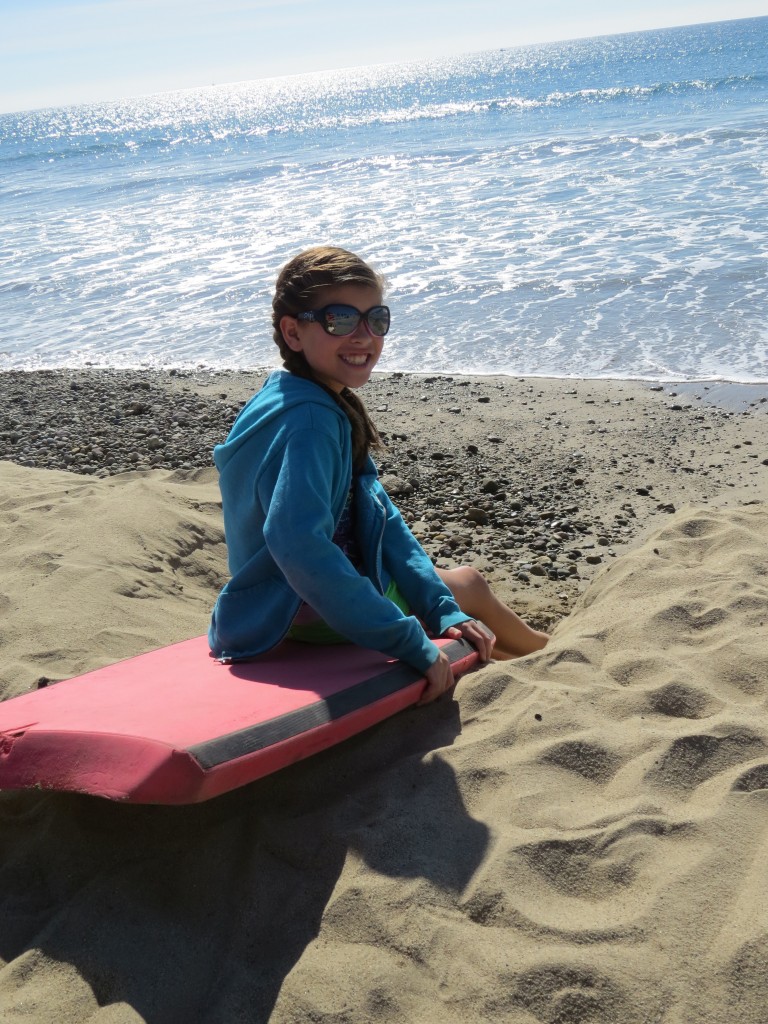 It was a little chilly and Tori didn't like it when we first got there!

But the cold wind didn't  stop Nik and Michael from getting all wet!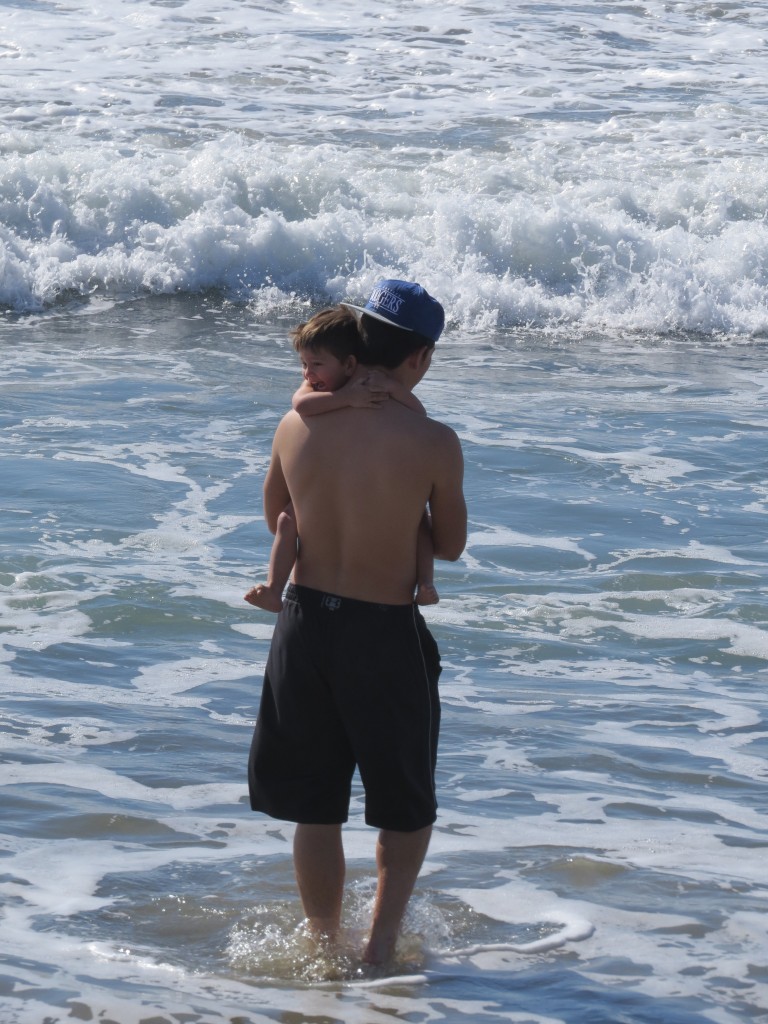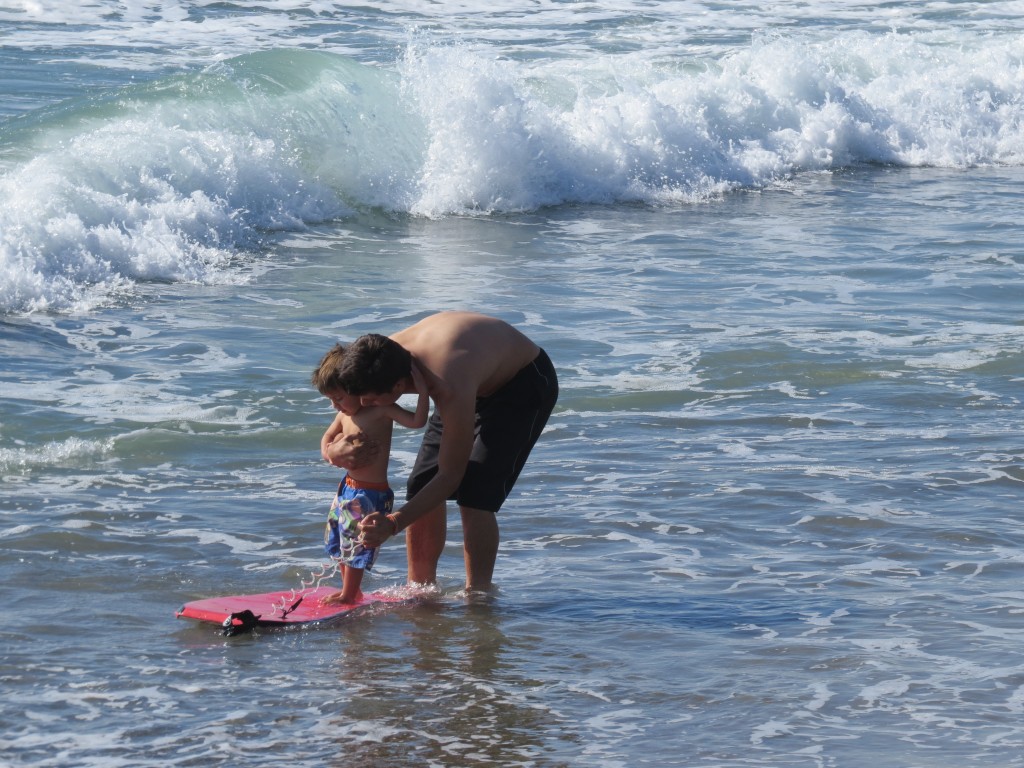 Tori warmed up soon enough and was out there playing in the sand and running from the water!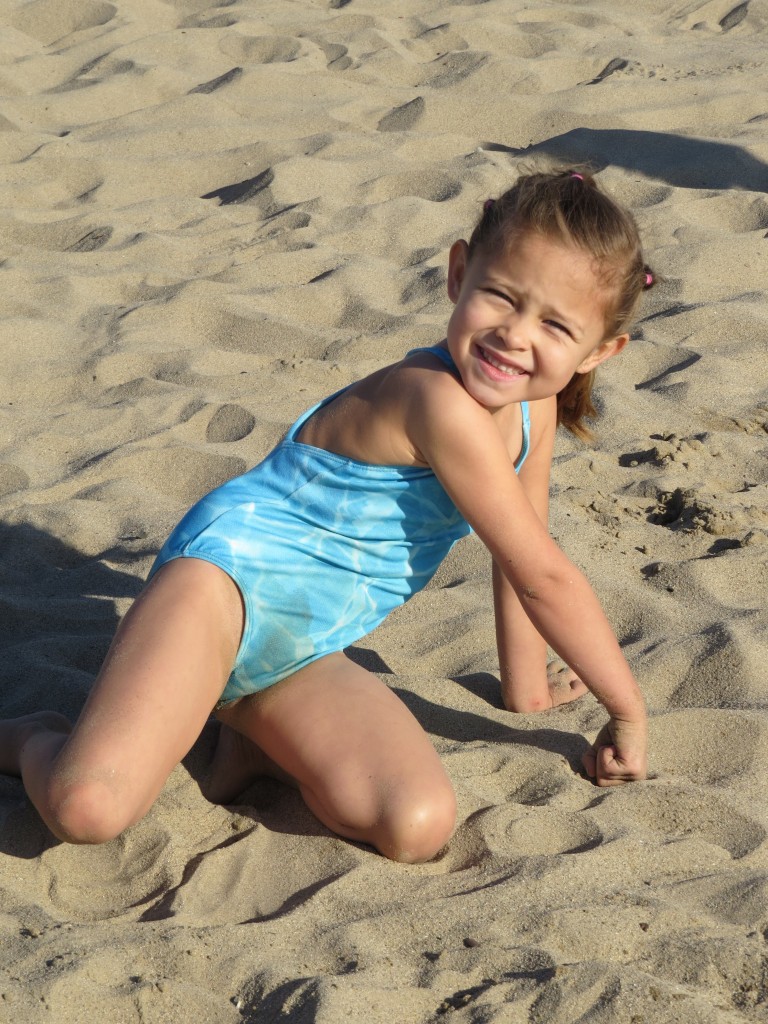 Nik convinced Zoe to go boogie boarding with him!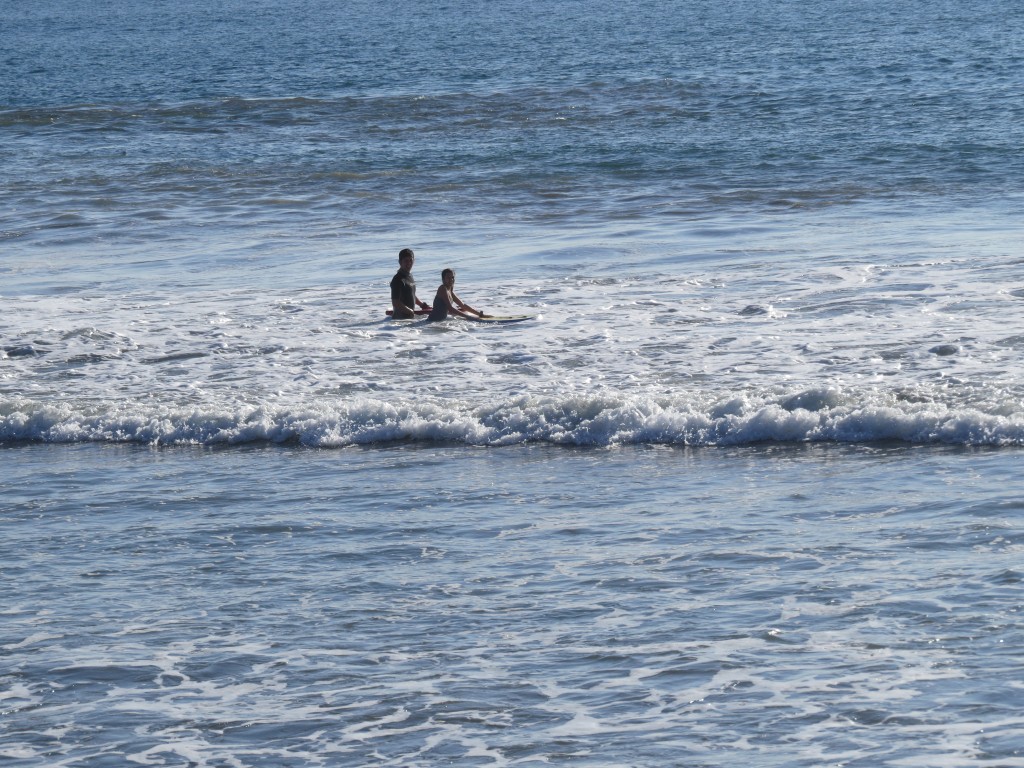 He got all the bigger kids in the water with him. They had a freezing blast!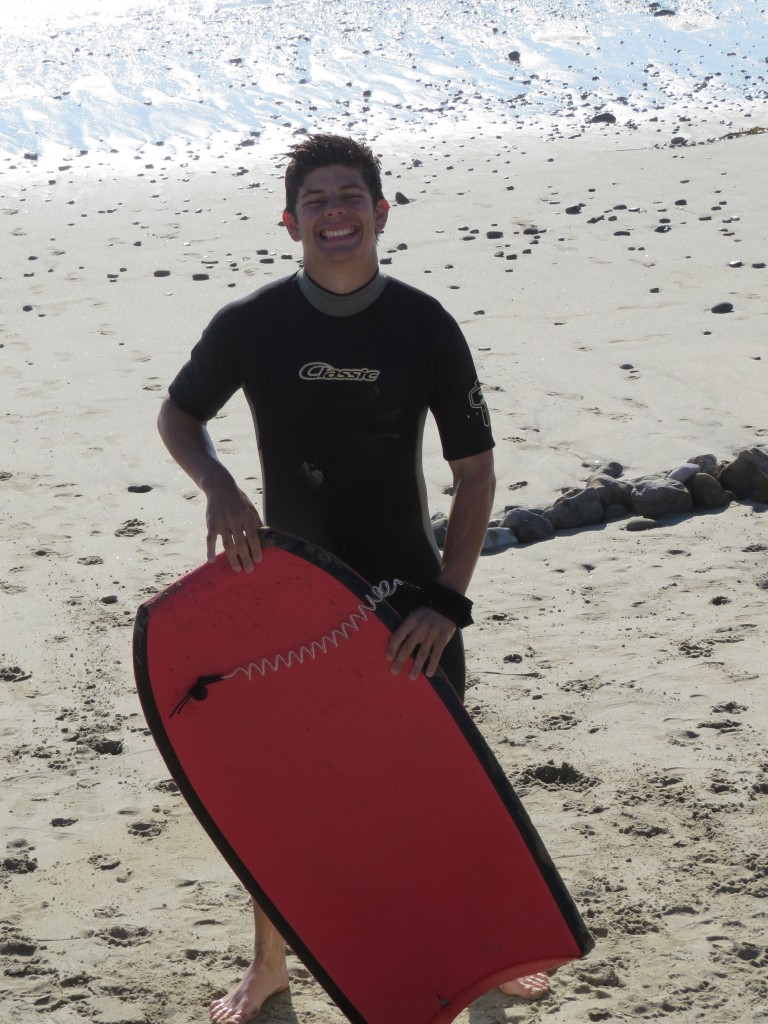 Britain loves jumping off the edge of the sand cliff and posing!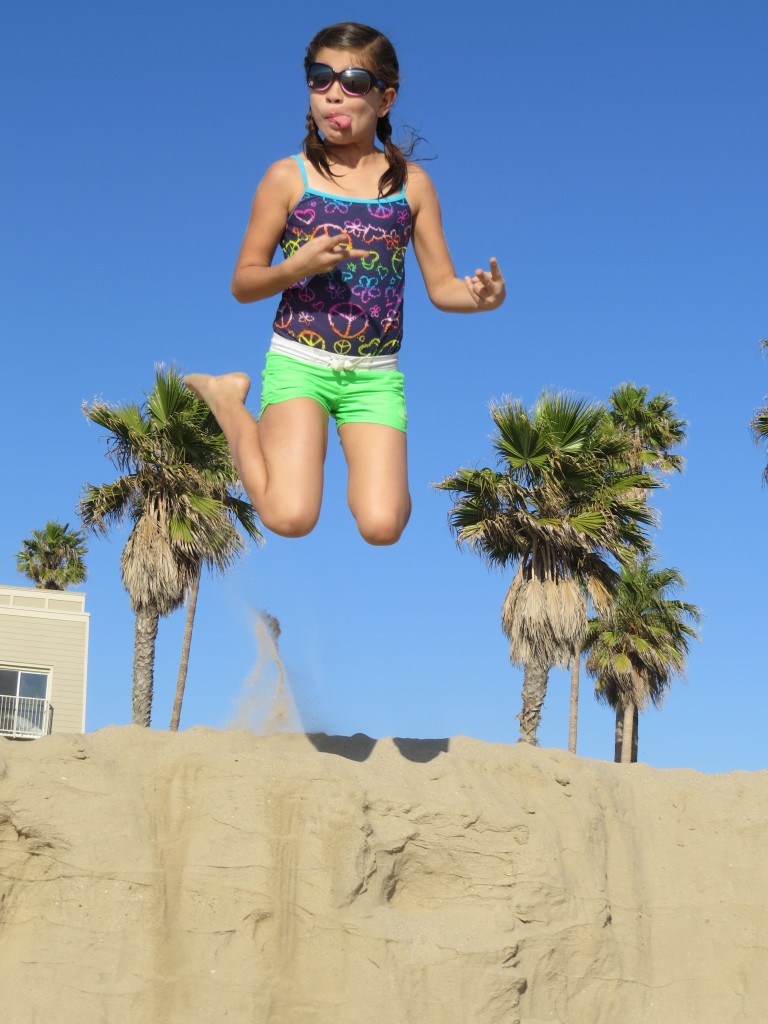 It was a wonderful beautiful day and I am so grateful to spend it with my kids!