We had our yearly Back to School Fashion Show Monday night! The girls love love showing off their new school outfits! Zoe was our super awesome announcer!
Ariana bounced down the runway in her pink shirt and black and white skirt!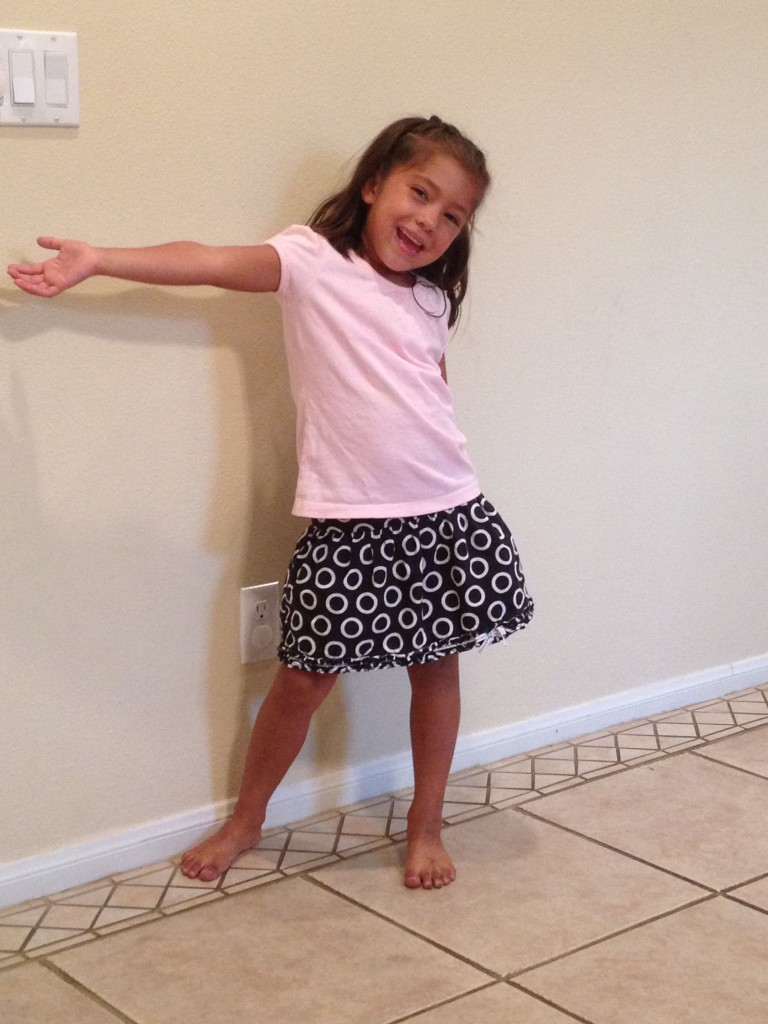 I was surprised how shy Britain was during the fashion show!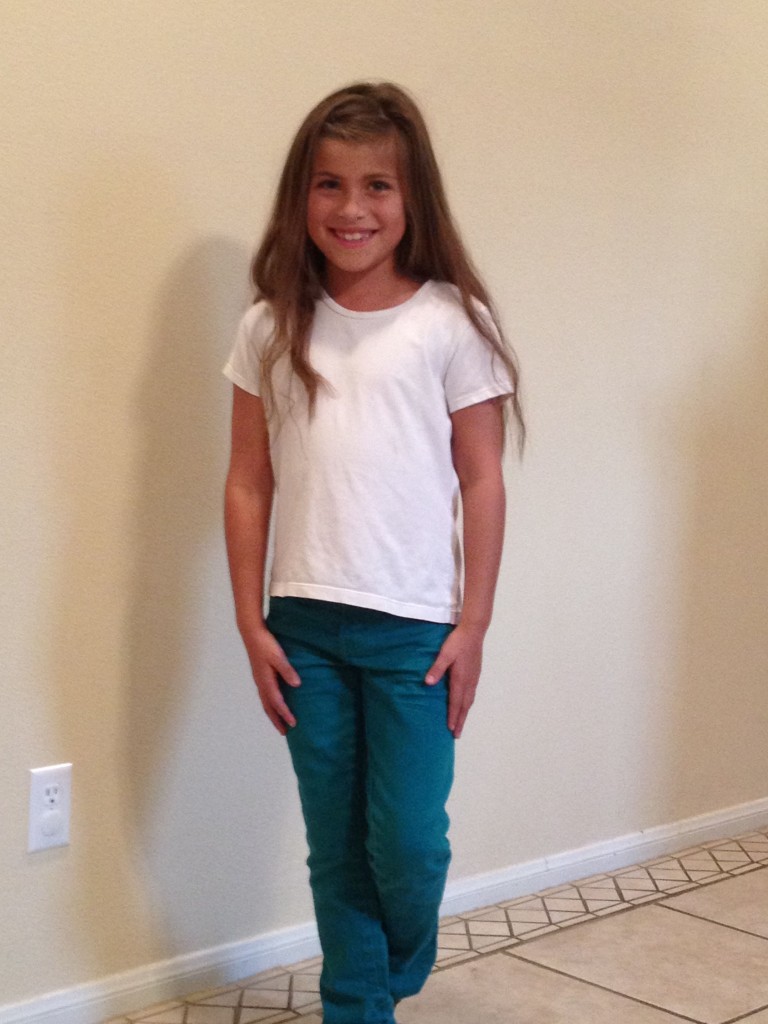 Kalixta was even more shy and barely stop for a picture! I think it is so funny the tags are still one Kalixta's shoes!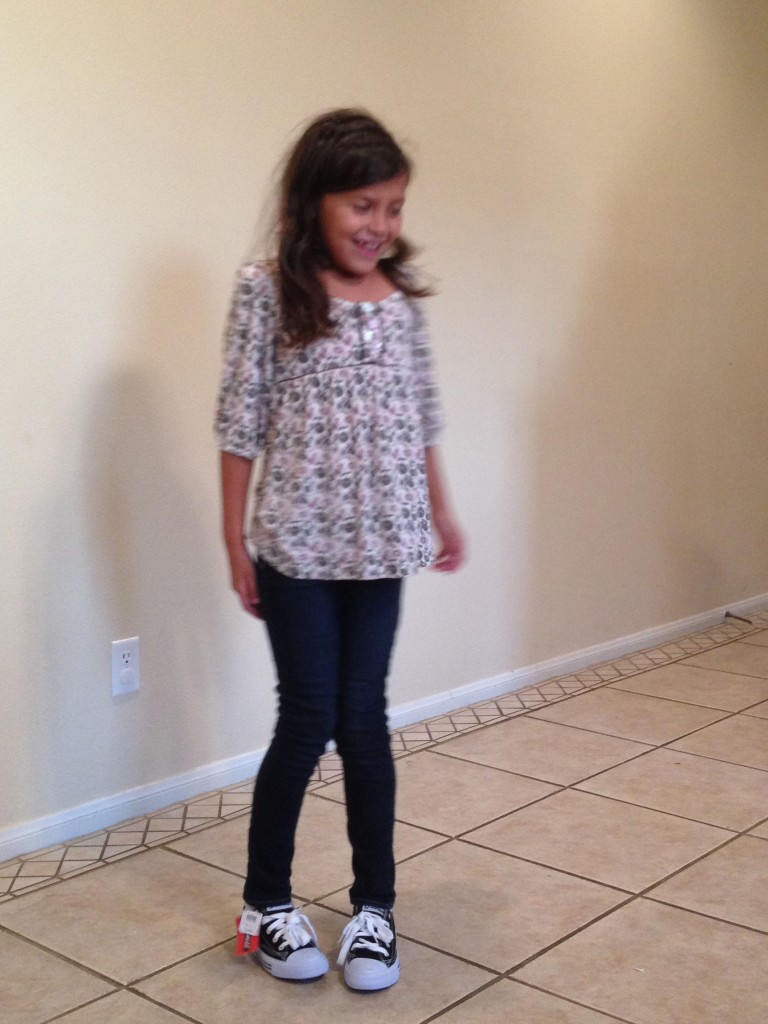 Bouncy Ari in her second outfit! She is a skirt kinda girl!!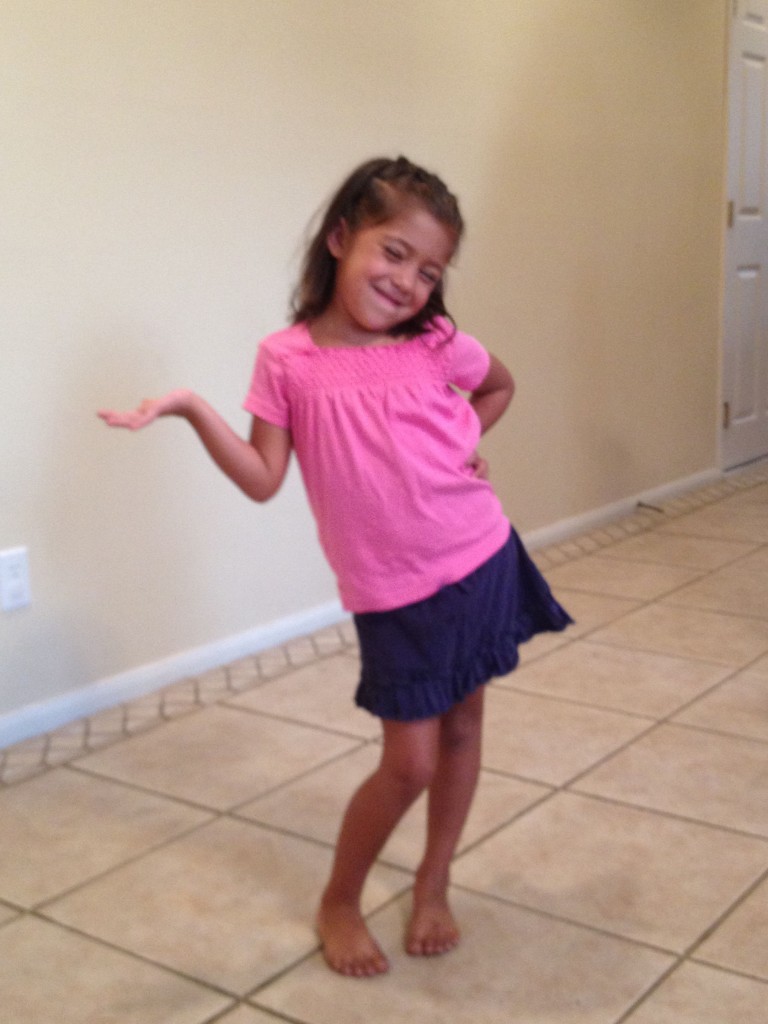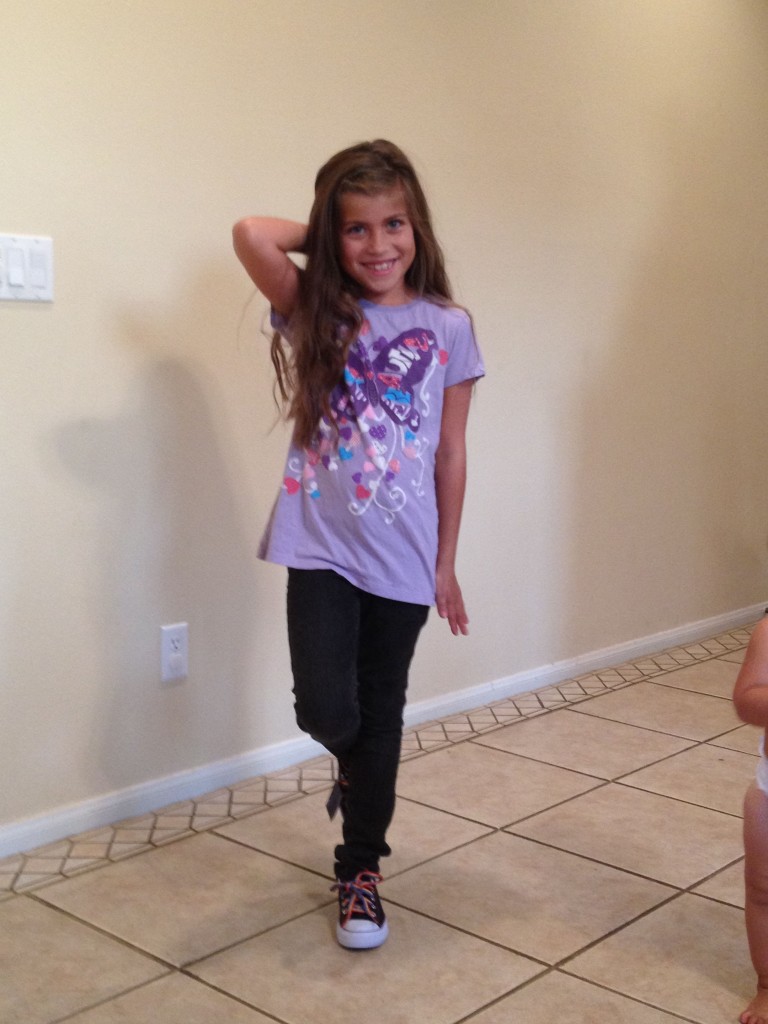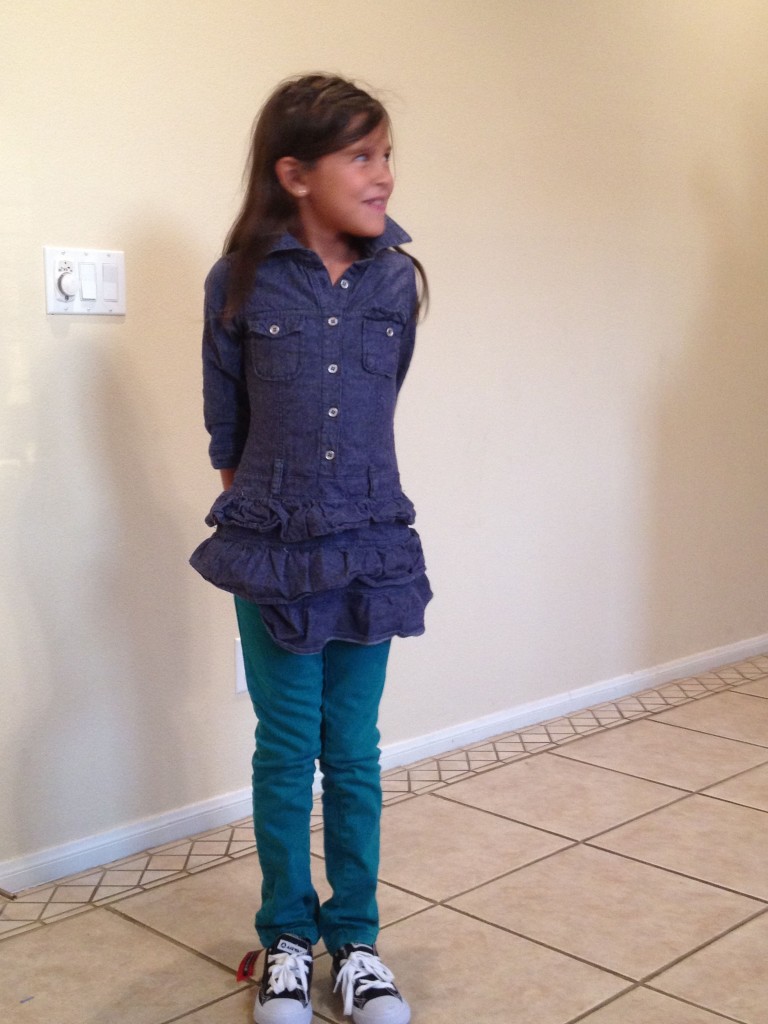 The final selection of outfits!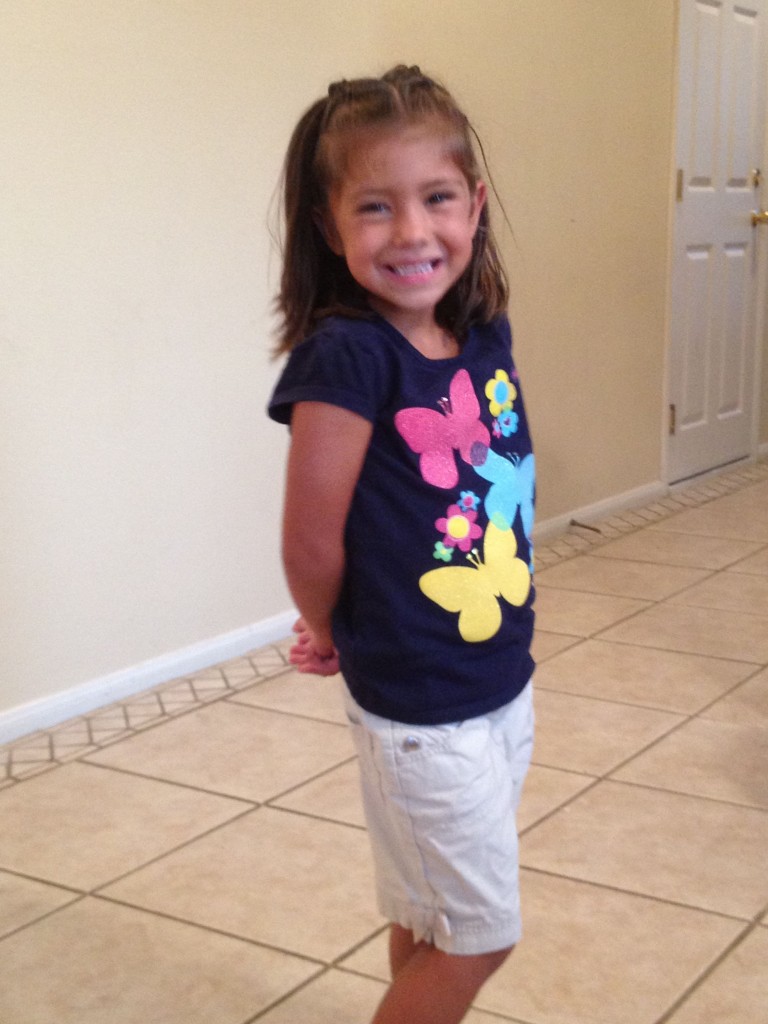 Each girl chose their own clothes so I take no credit for the mismatching!! I can't wait until they are teenagers and question why I let them wear that!!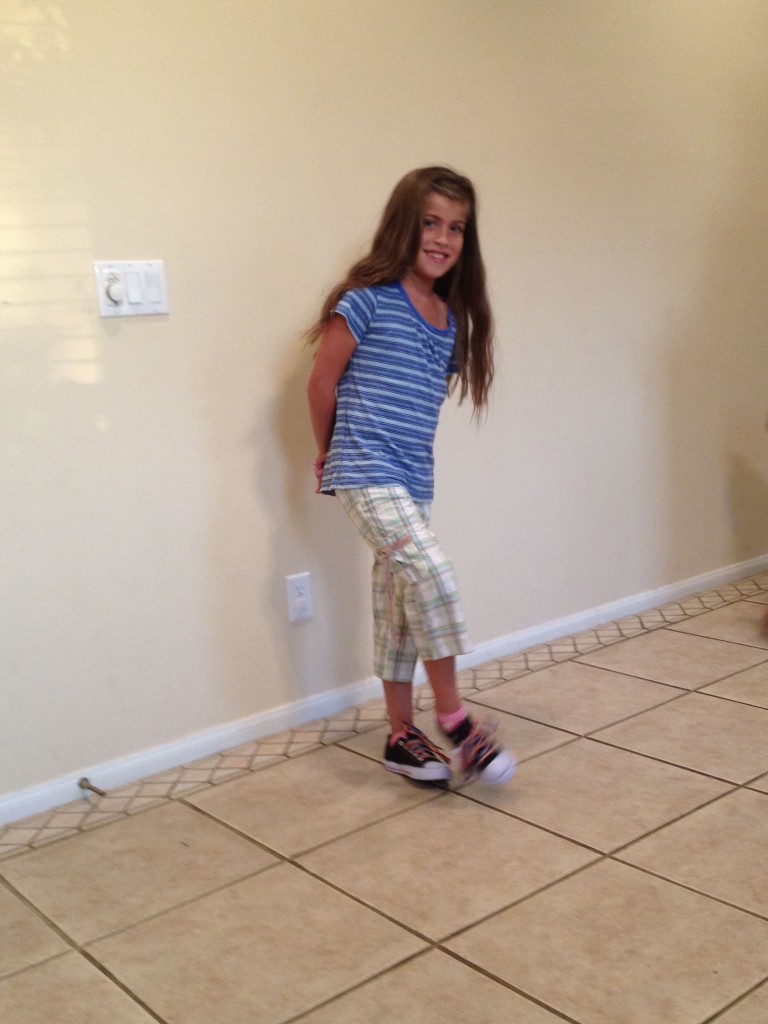 Taking their bows with their backpacks! There is the Britain I know!!