Apple turkeys are a new tradition from last year. Kalixta learned how to make them in her school class and loved showing us last year. Everybody remembered making them and wanted to do it again this year. Kalixta was so pleased that everyone liked "her" idea!
Ammon helped Michael make his turkey!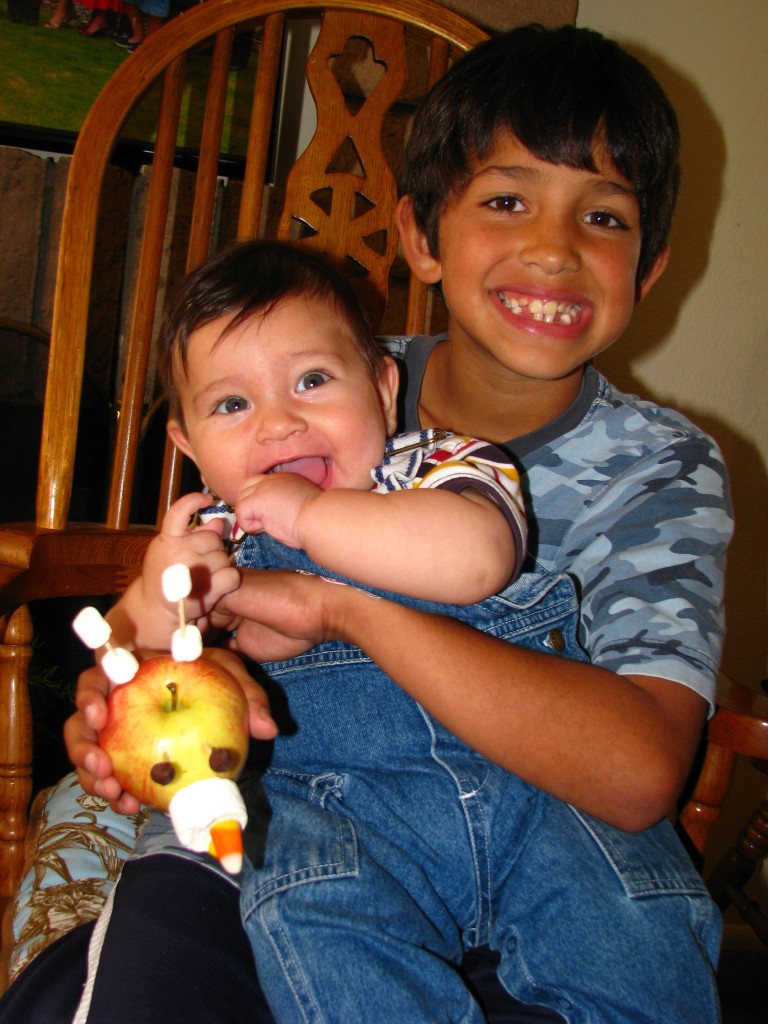 Tori got help from Kalixta because all she wanted to do was eat! She took this picture and her turkey was stripped and the marshmallows eaten in less than a minute!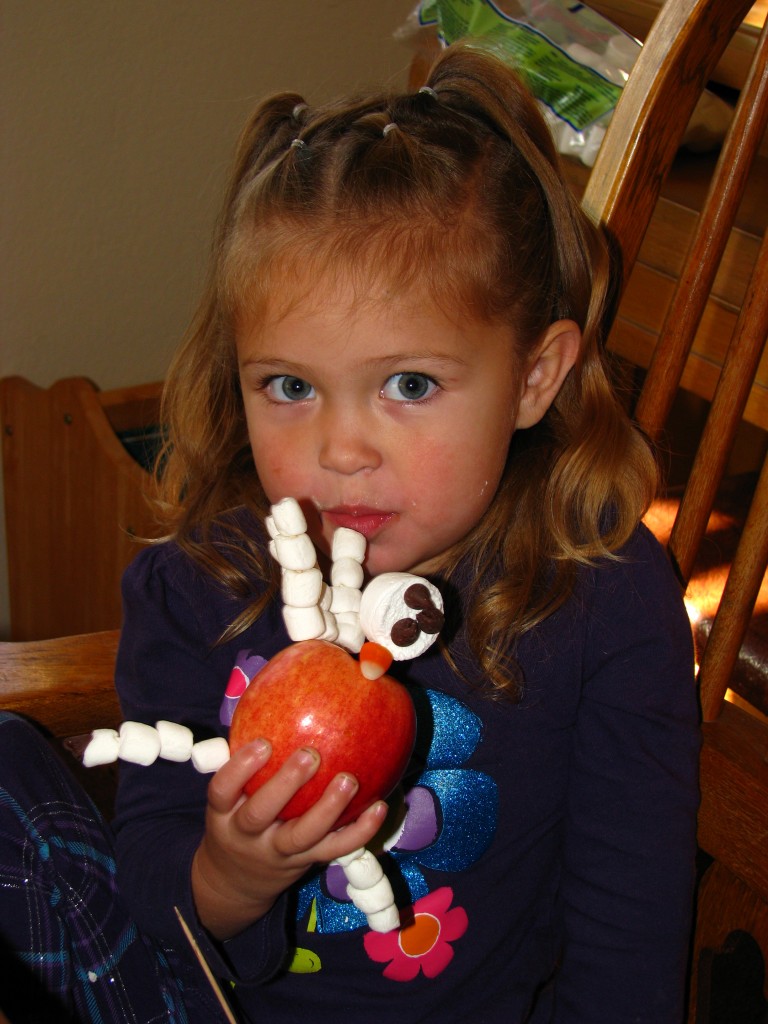 Ariana worked so hard on hers and it turned out great!!!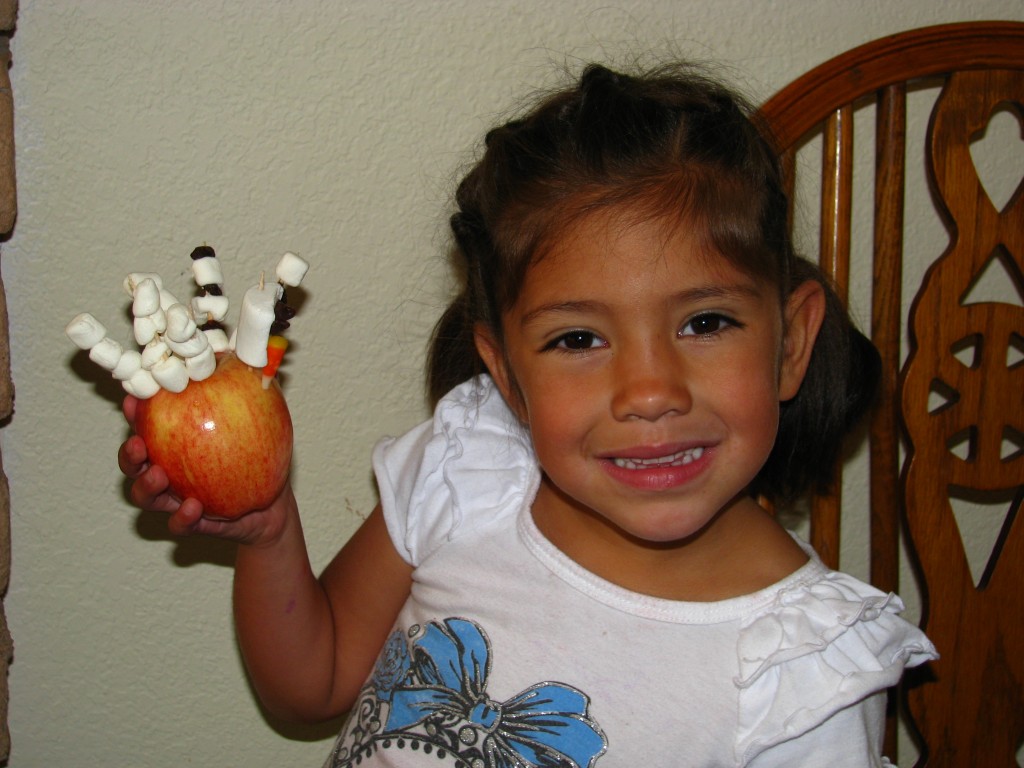 Britain and her Turkey turkey!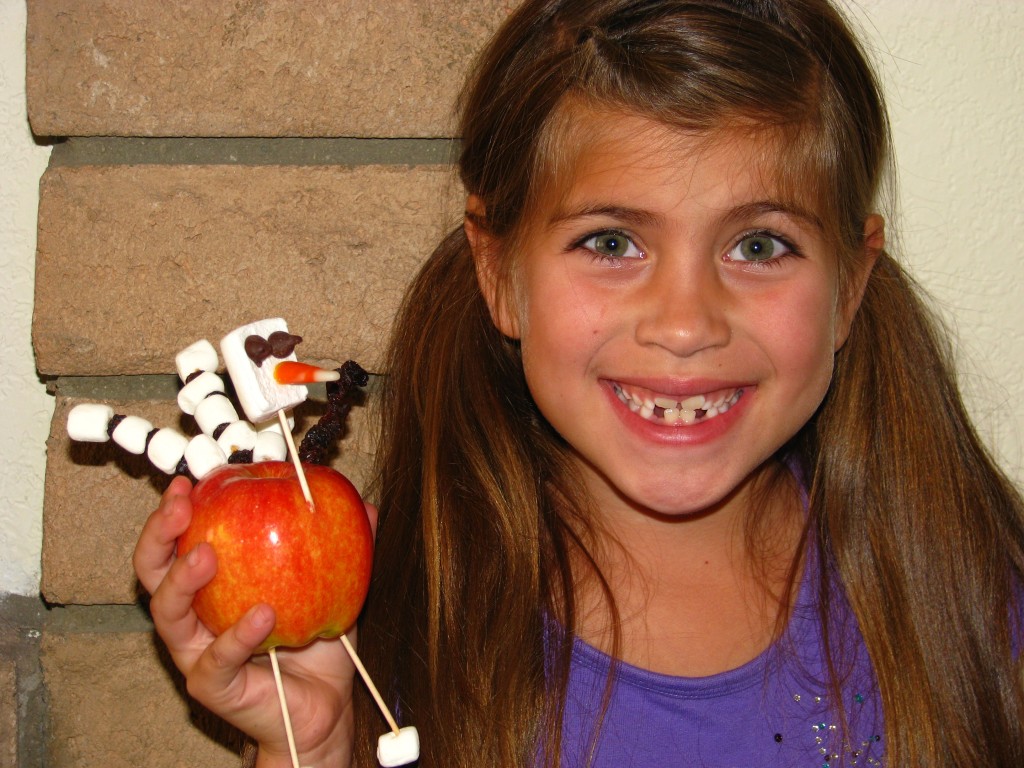 Britain didn't want to eat hers and found the perfect spot with all of Grandma's decorations!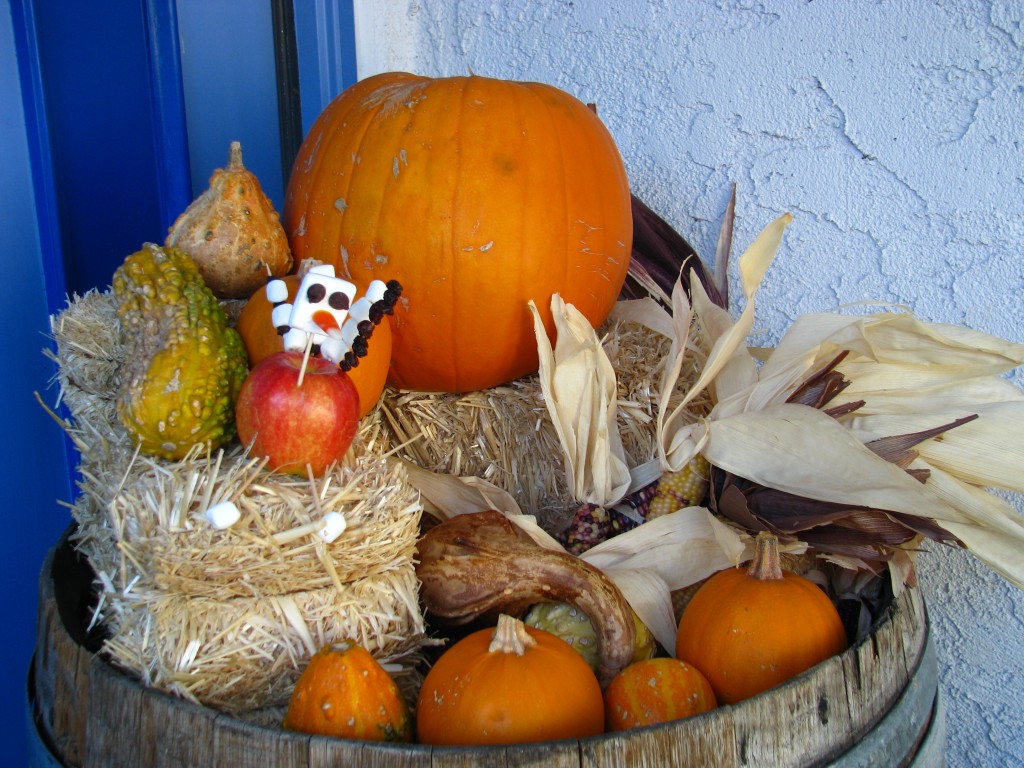 Kalixta's turkey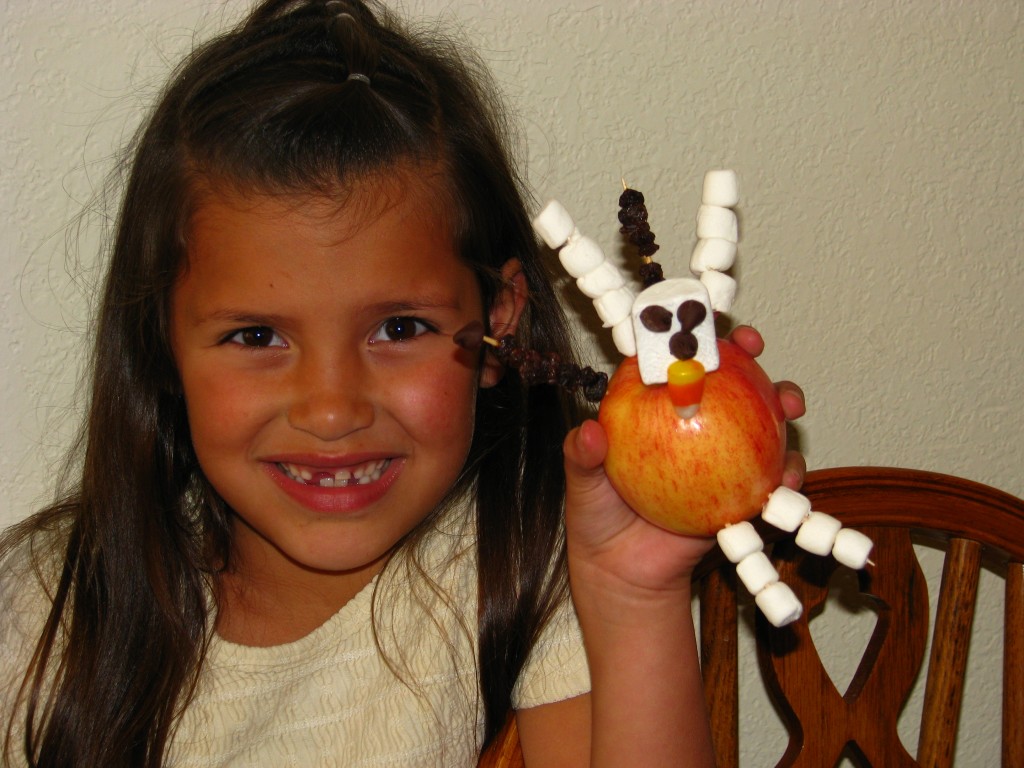 Ammon and his friend turkey!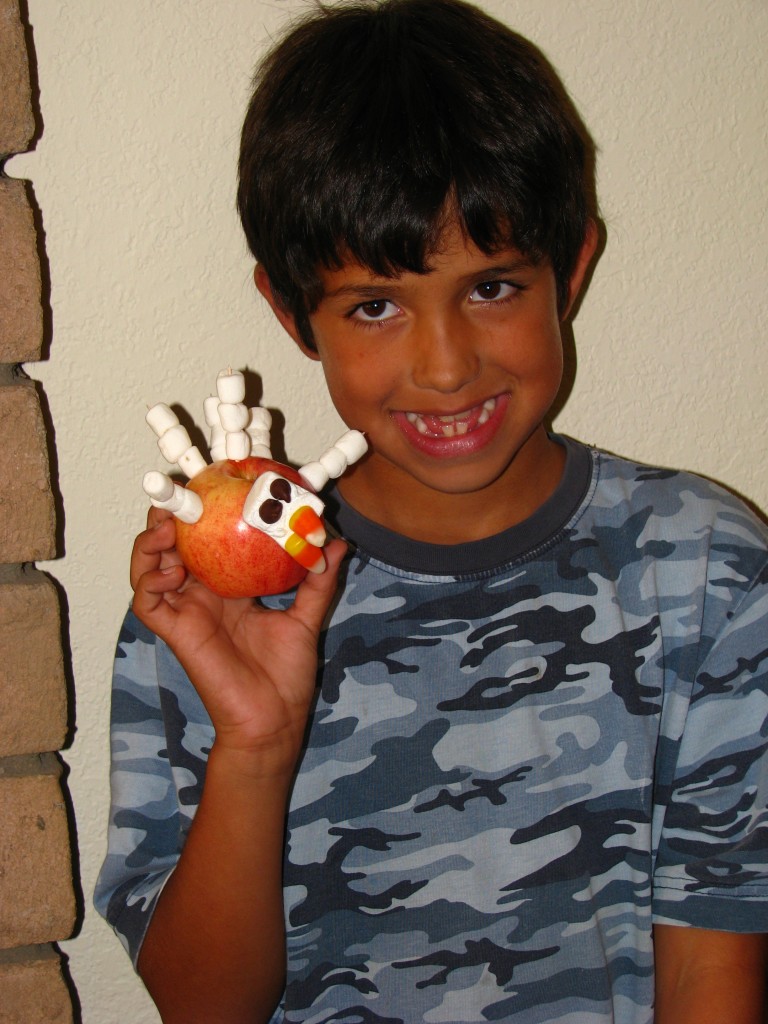 Zoe and her little friend!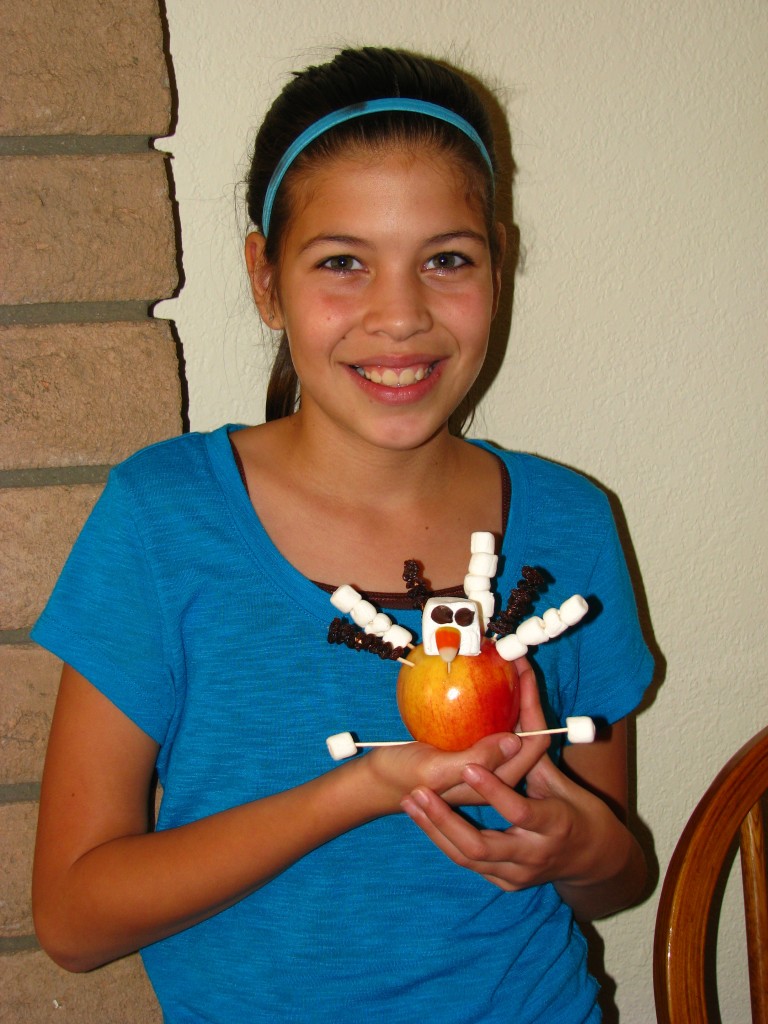 Another fun Thanksgiving craft!!!
Happy Thanksgiving!!