My sister-in-law Michelle is an amazingly talented women! While she was here she played in an alumni water polo game. She played for Buena in high school! We were so lucky and went to see her play! I know she will shake her head, BUT Michelle you are so AWESOME!!! It was so fun watching her play. She scored three goals! She is quick and strong!
She is the one with the ball, number 3!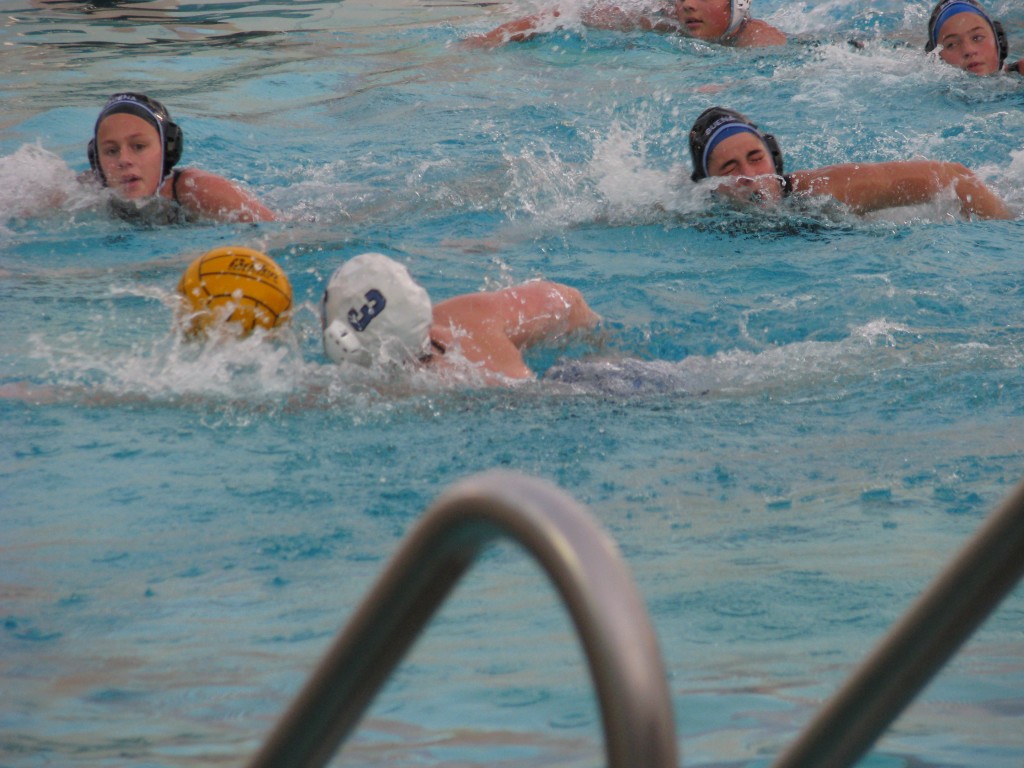 She also played goalie, which is not a position she plays much. She did great and made a number of saves!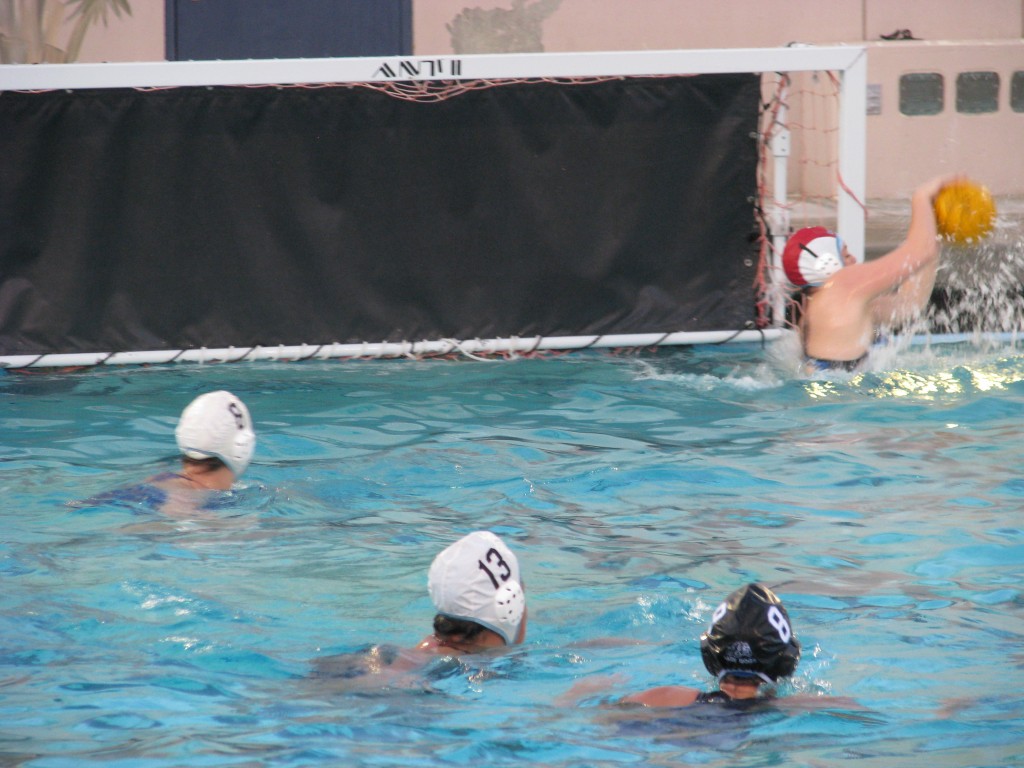 She also had an assist when she was playing goalie. She threw this ball up there and the other girl scored!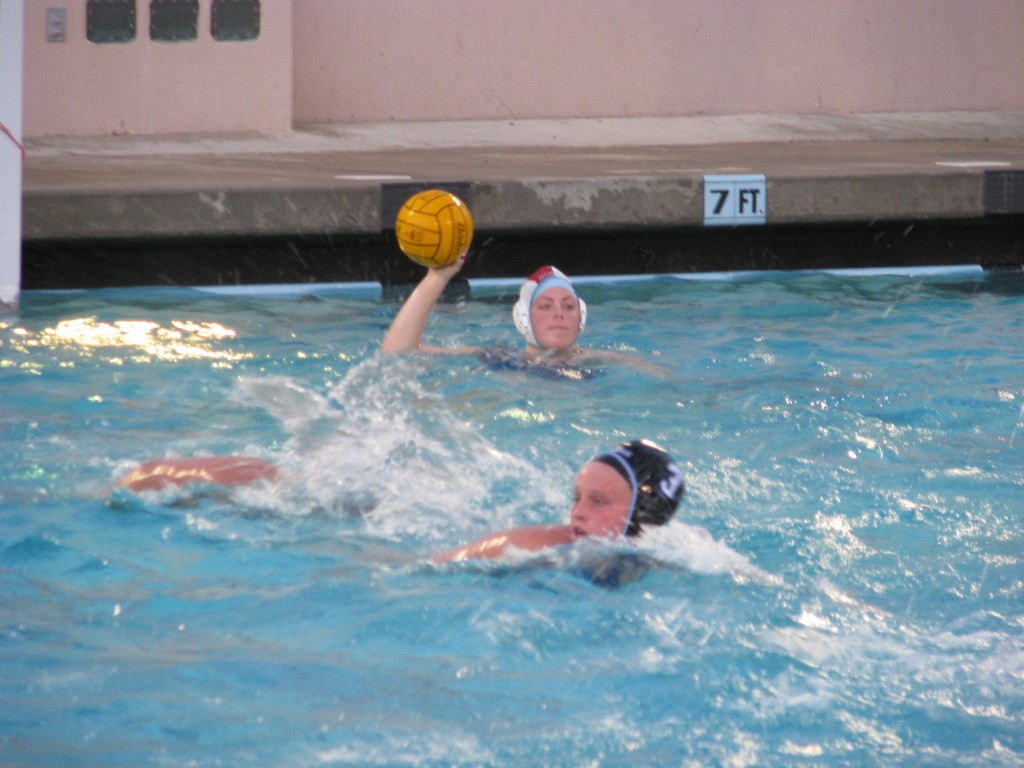 The kids had a lot of fun watching her play too. Of course what they really wanted to do was jump in the water!! After the game Michelle shared her cap with Ariana!
Michael watching the game!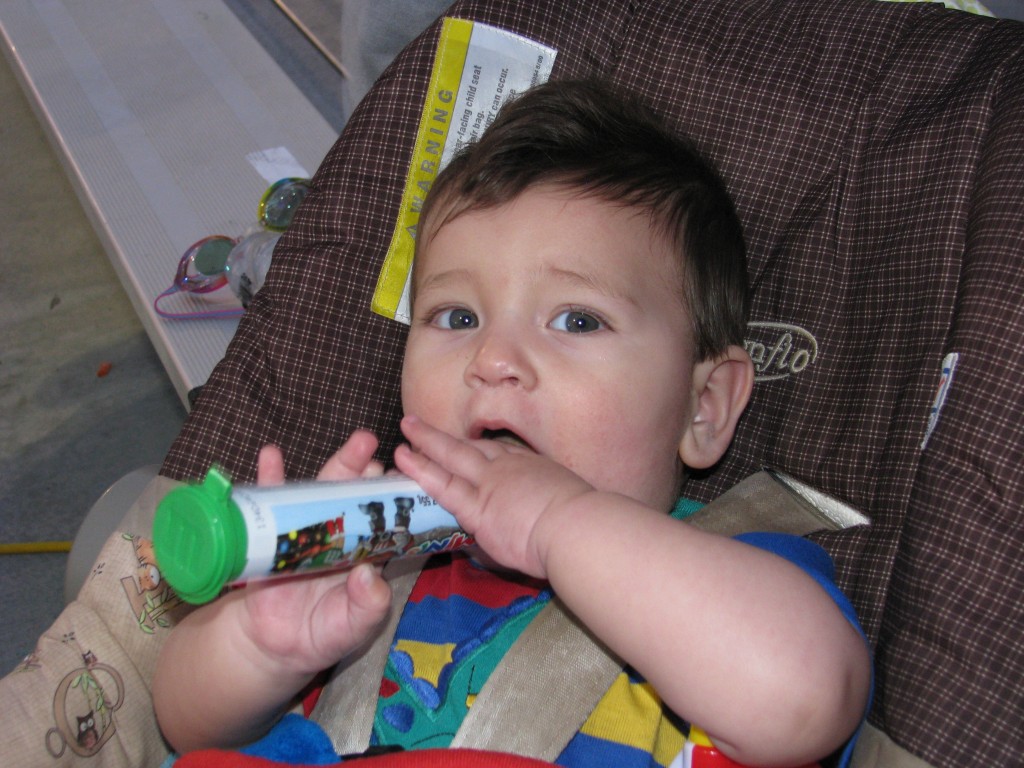 Britain borrowed the cap and was all ready to jump in too! The water was very warm! It felt like a bathtub and I was a little sad too!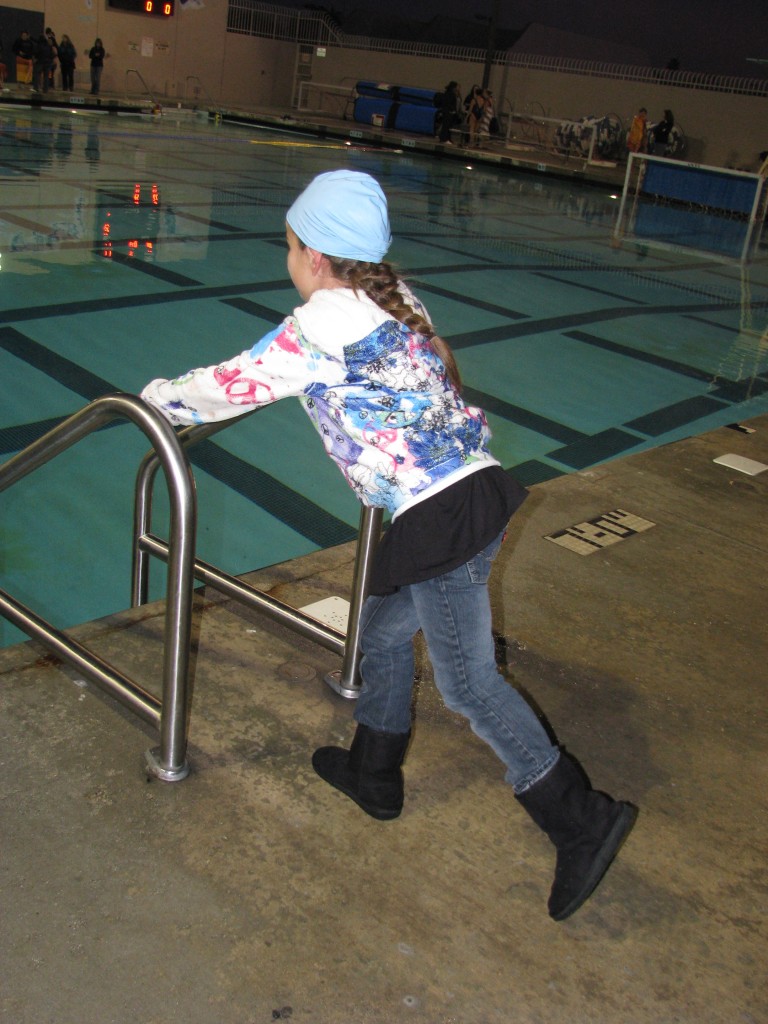 Thanks for letting us come watch you Michelle!!! We had so much fun!