Michael and I walked to Von's with Tori's class today. It was fun to see her with her friends and have a new experience with her!
Earlier in the week they made orange tie die t-shirts for their field trip shirts! I love them!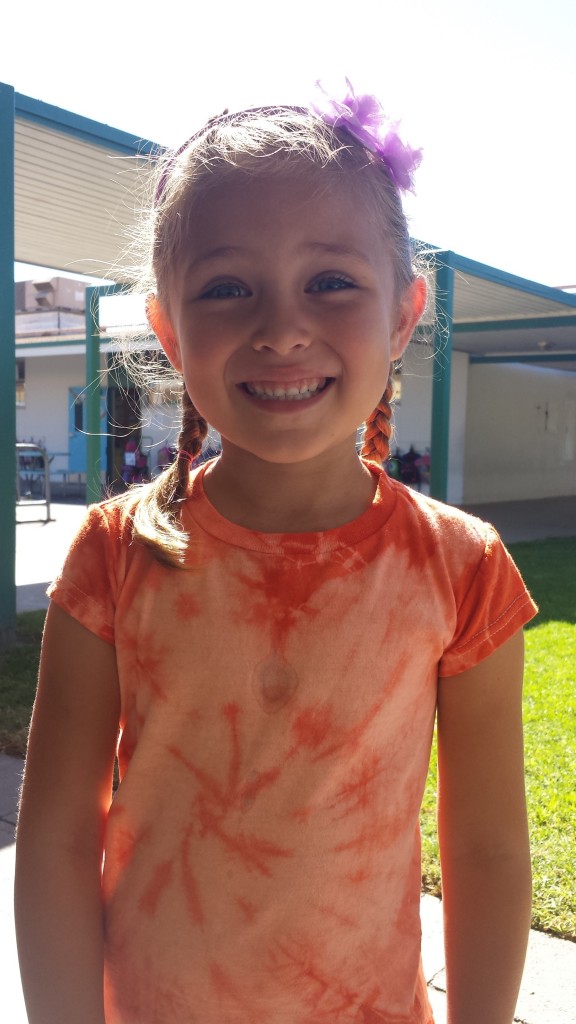 They got to scan an item at the checkout stand!
They got to try a hot chocolate! Michael even got one!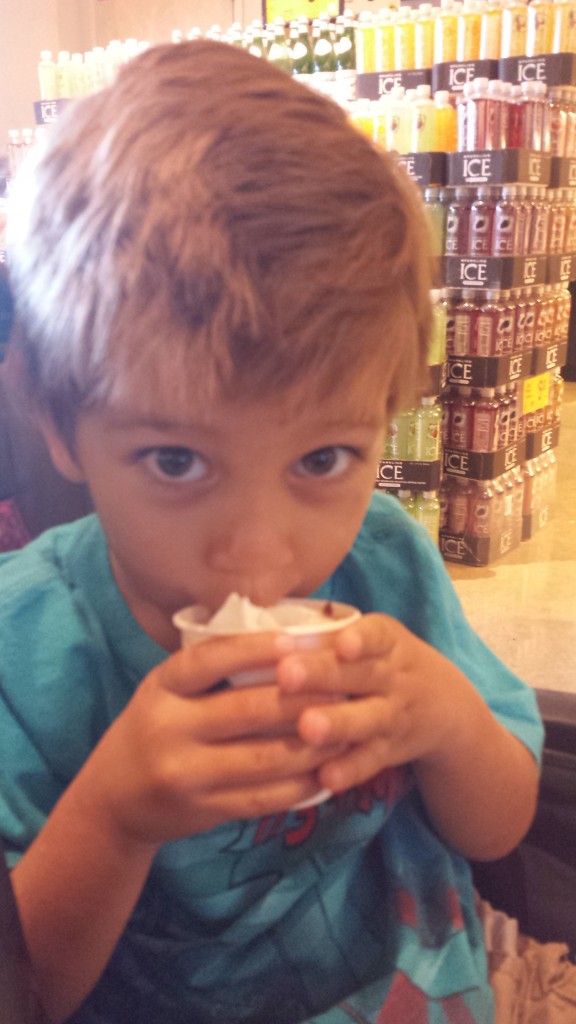 We visited the deli and bakery where they got samples! The cookies were Tori's favorite!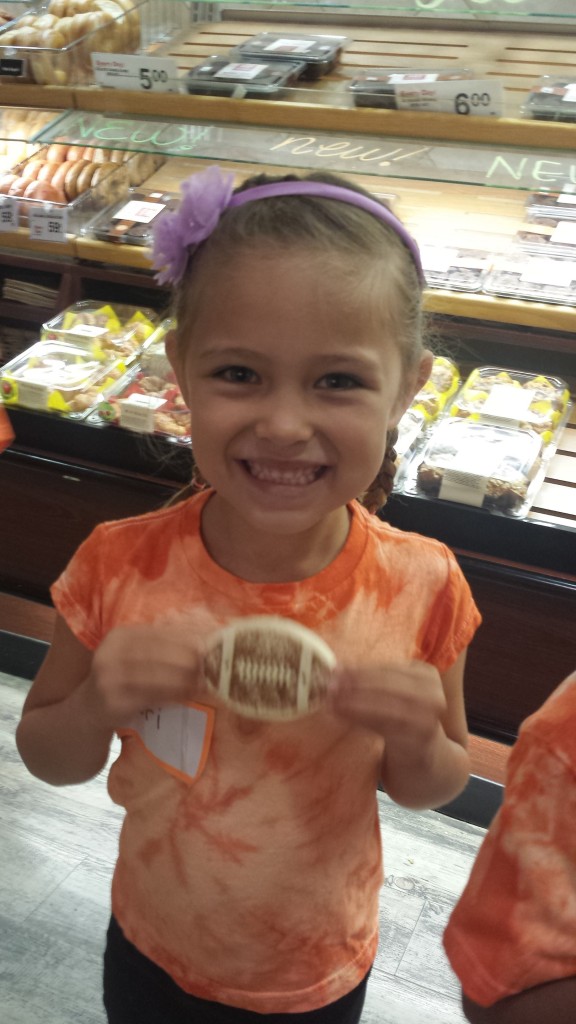 We got to go into the refrigerator where they keep the milk! And the freezer where the ice cream is! It was freezing!!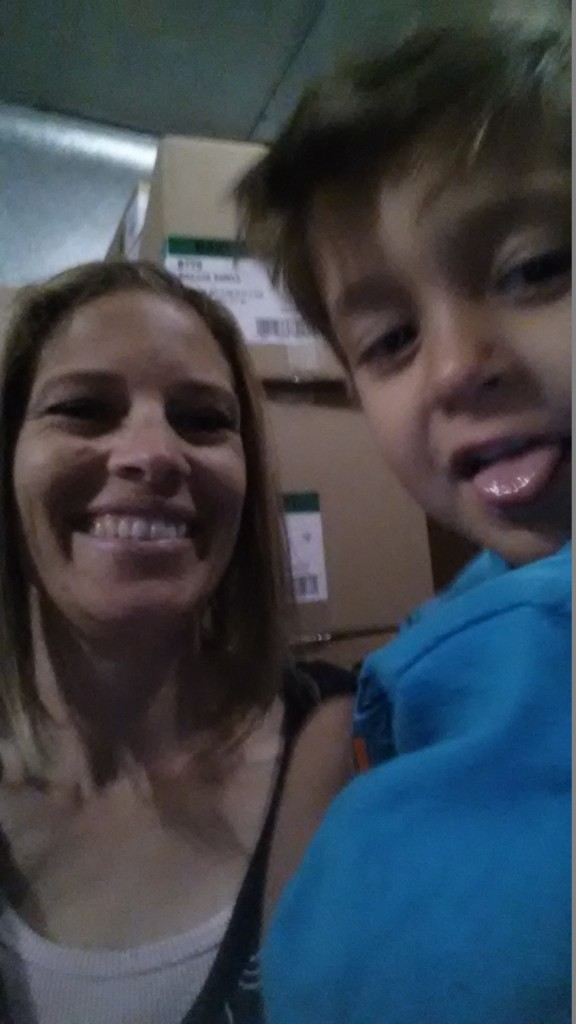 We also went where they keep the produce!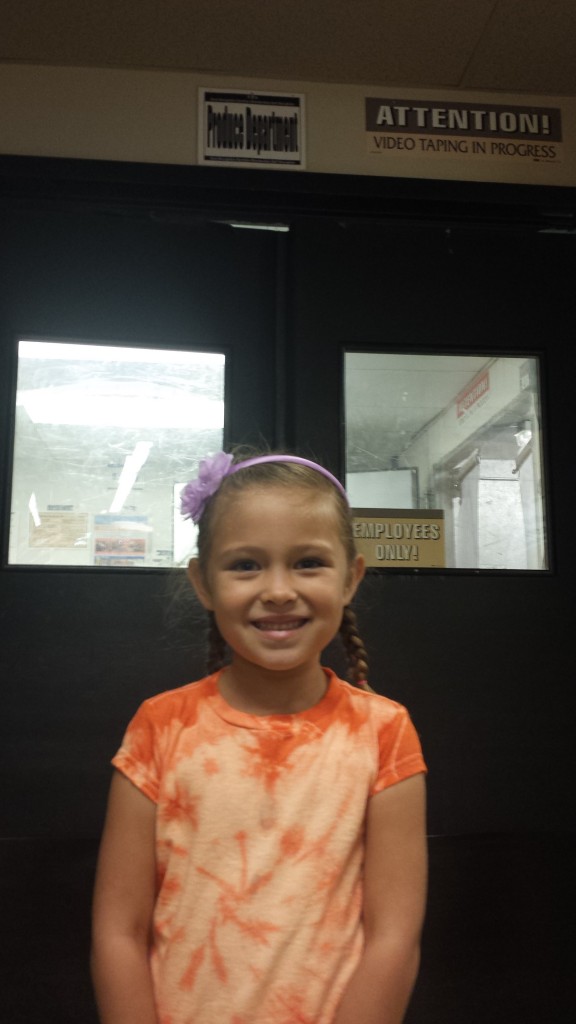 We had a awesome time visiting Von's and meeting all of Tori's friends!