Tori adores her Baby Michael. I always worry about how bringing home a new baby will affect the current baby. Tori is very head strong and I was more than a little worried about her but she has put all my fears to ease! She is a sweet, sometimes gentle, loving big sister. She loves to wash Michael's hair and brush his hair. She is forever getting diapers and wipes for me and takes the stinky diapers to the trash. She looks at his toes, feet, belly button, hands and tells me how tinie tiny they are! She is always watching over him and telling me what he does!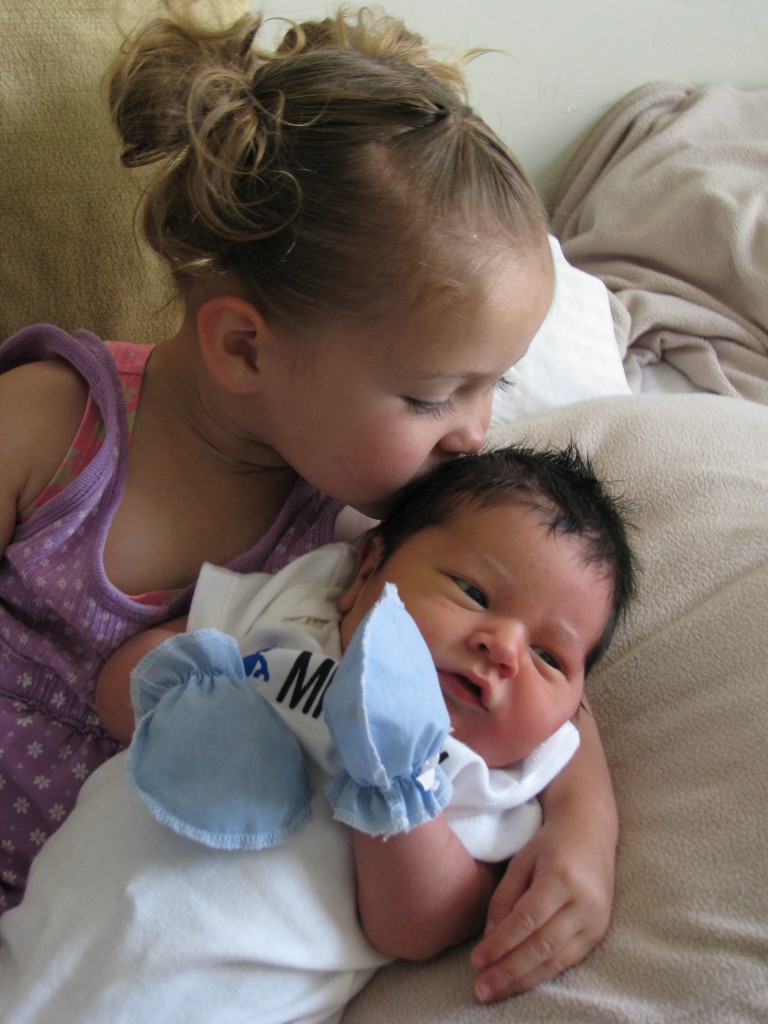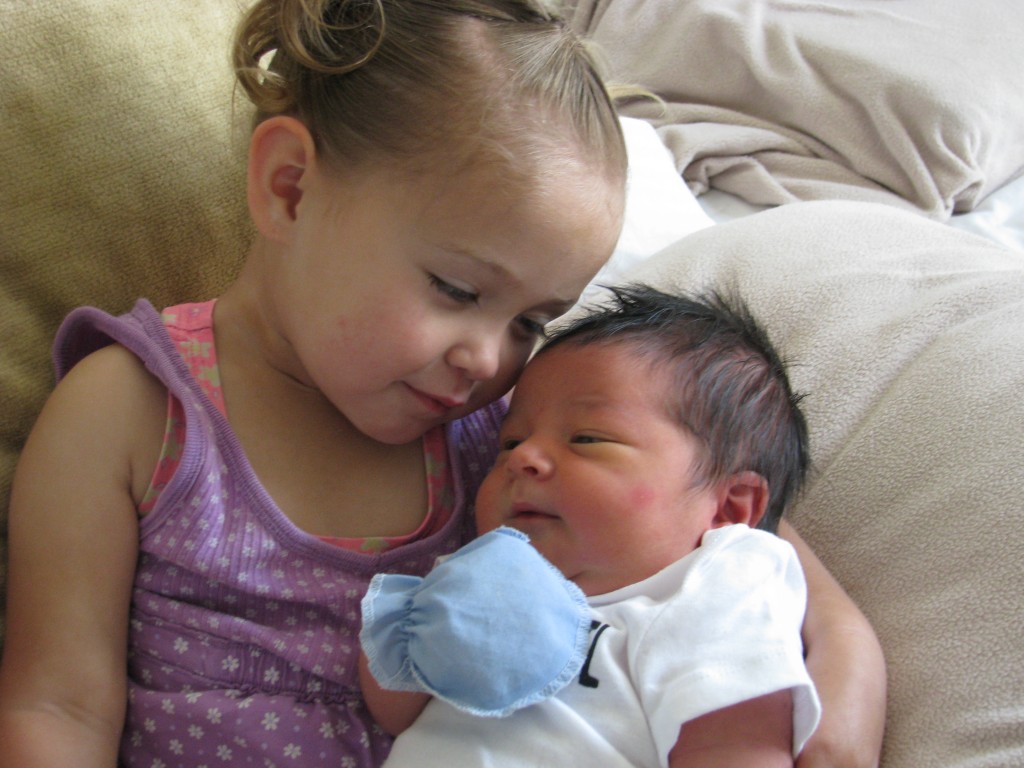 She spent about 10 minutes watching him through the mesh one day!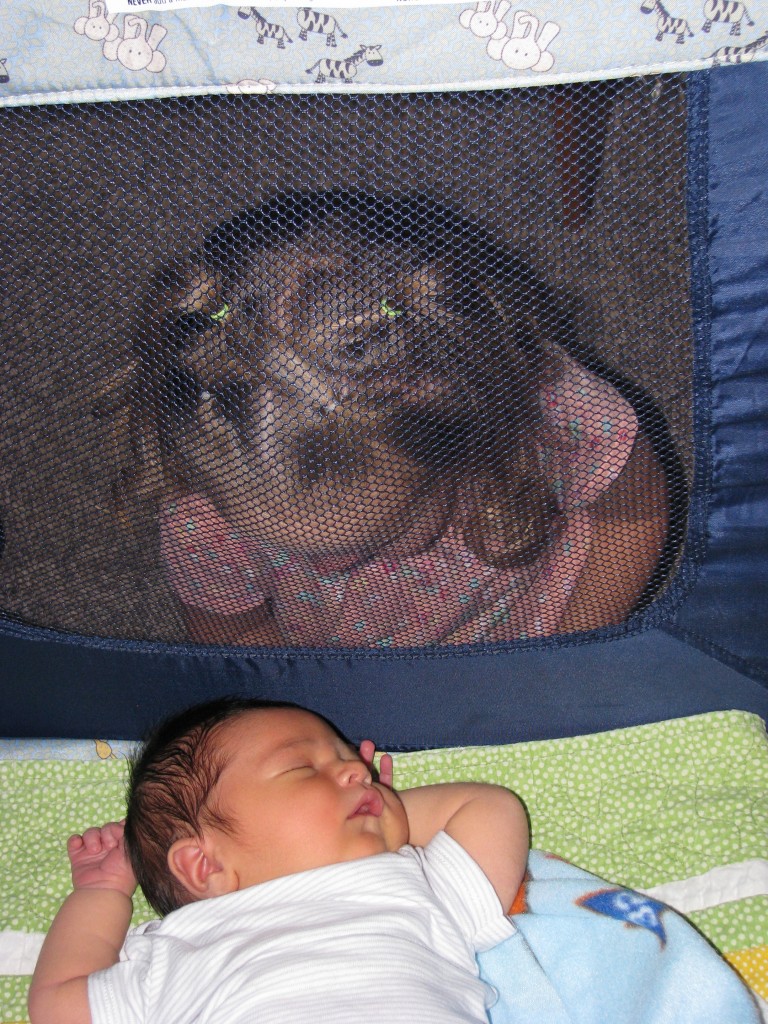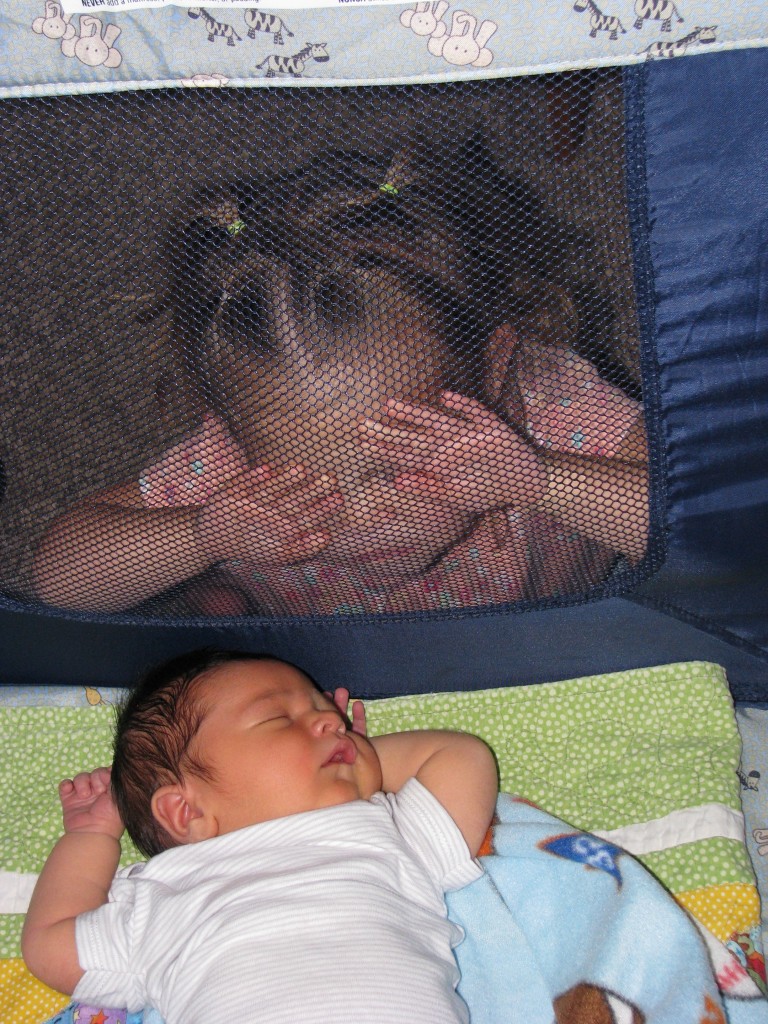 She is a sweet big sister!