Adam found this cute idea that I loved so he stopped at the store and we did it for Family Home Evening.
We made a Thankful Wreath.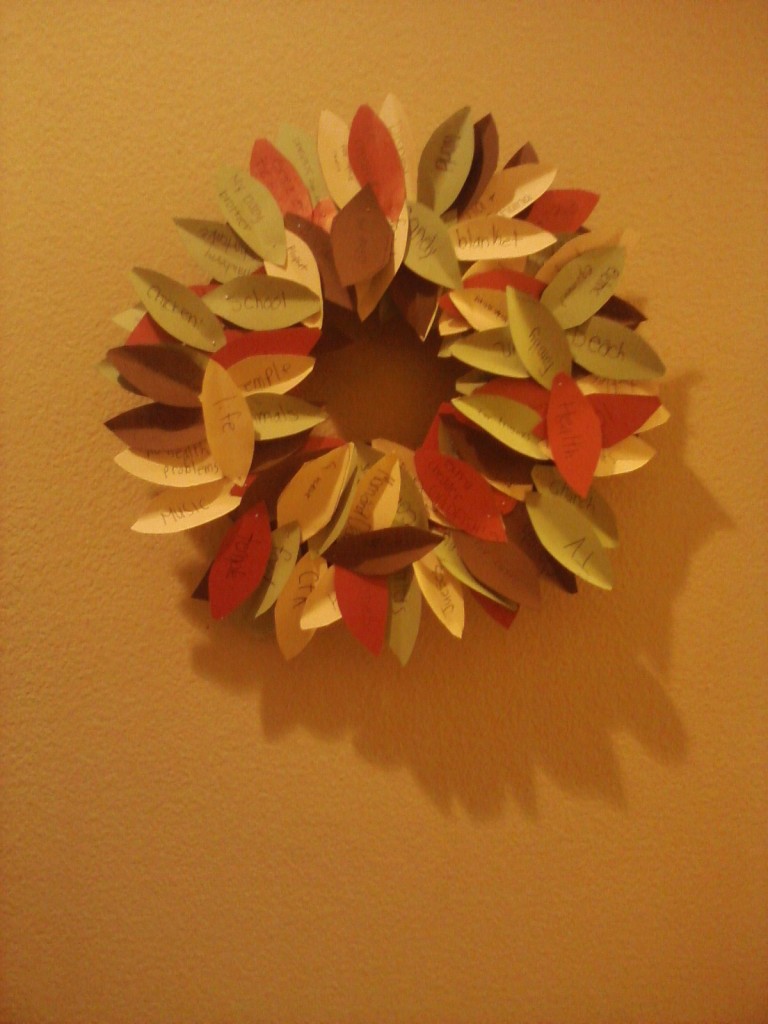 Zoe and Ammon cut out leaves for our wreath. We all wrote things we are thankful on each leaf! The girls then helped Adam pin them on the wreath!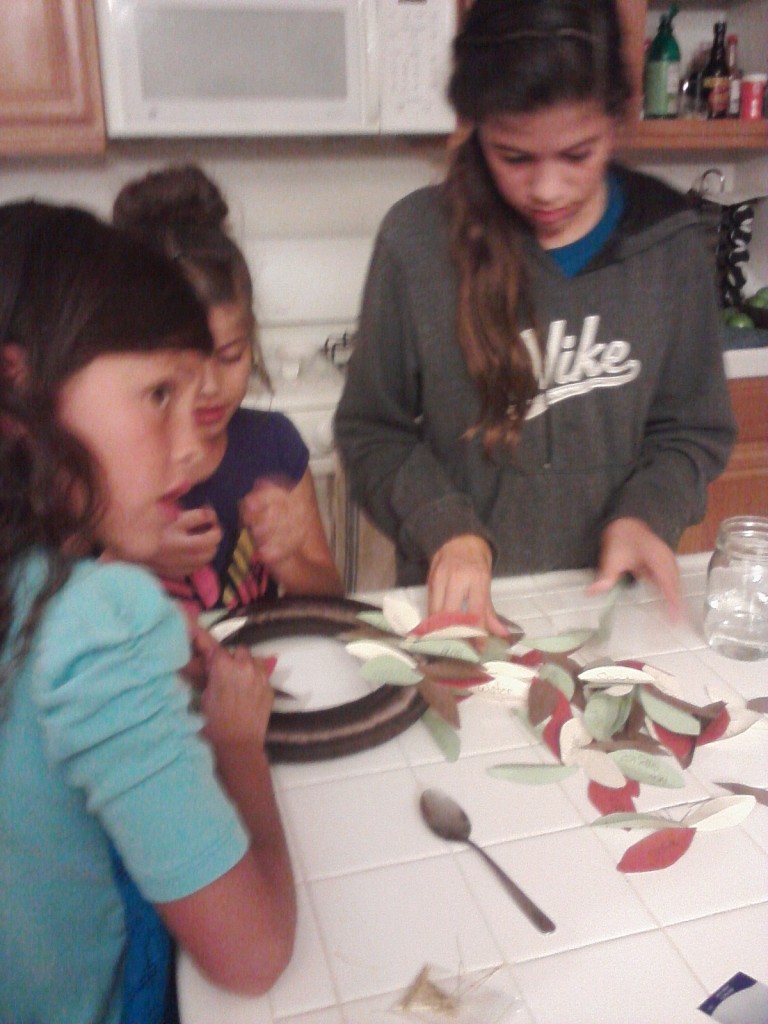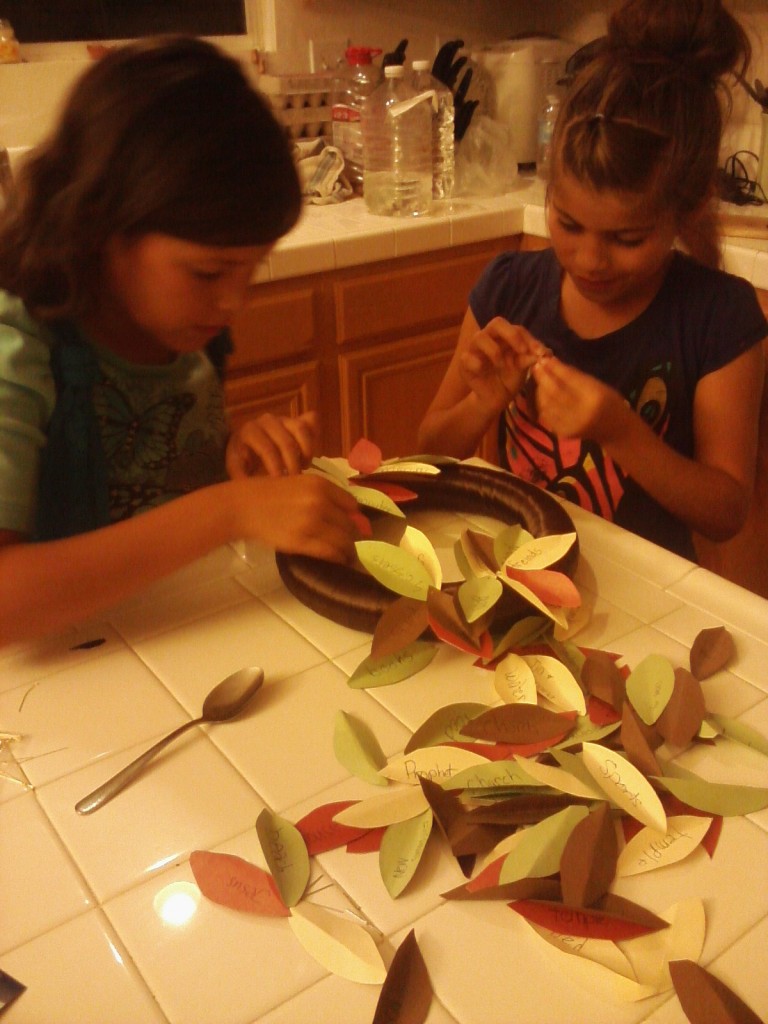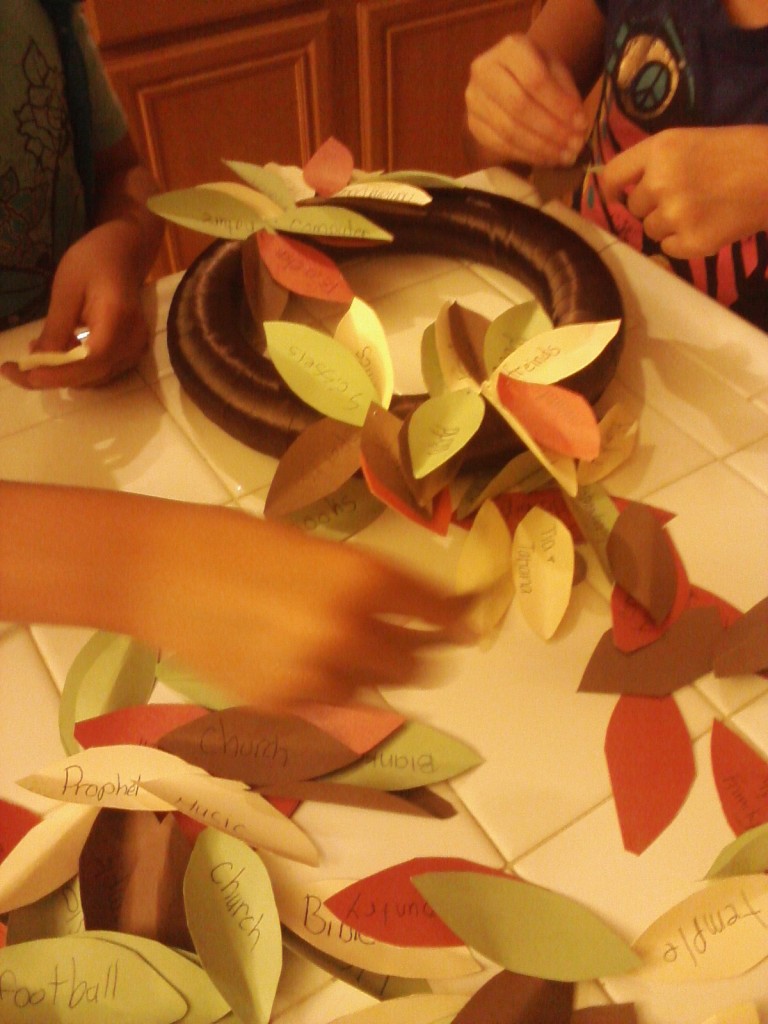 Being silly while waiting for everyone!