My Mom is so great at finding and making beautiful gifts for us! This year she made a silver leafed picture of San Diego Temple, the temple we got married in. It is beautiful!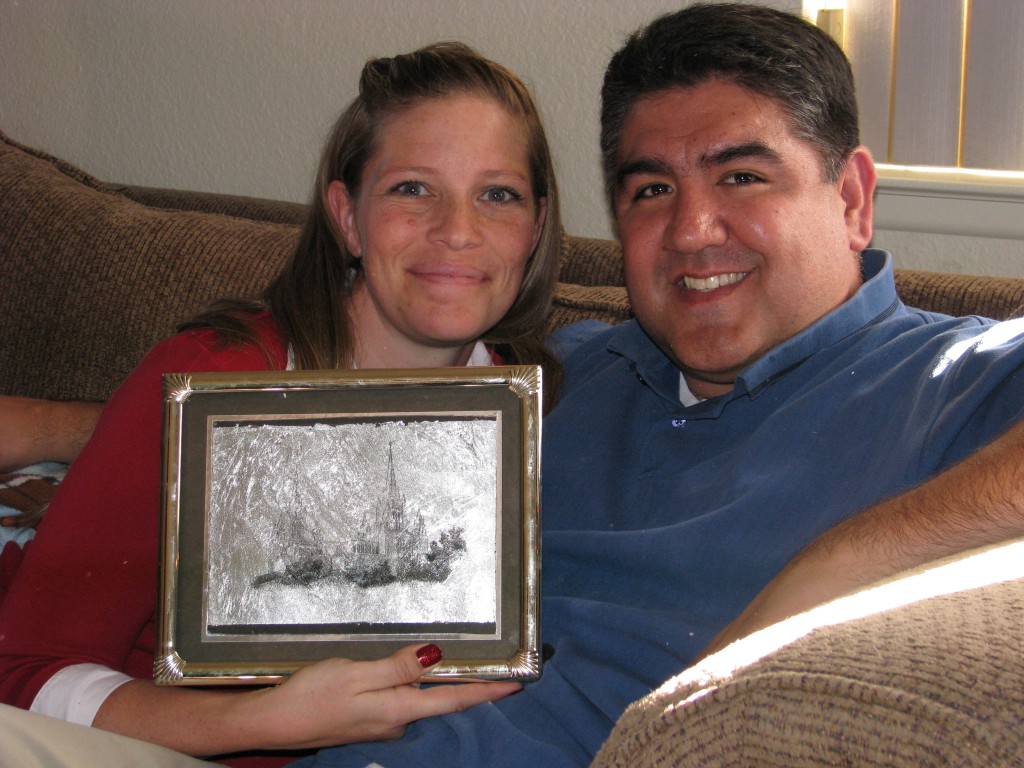 She made one for each of the married couples. They all turned out great!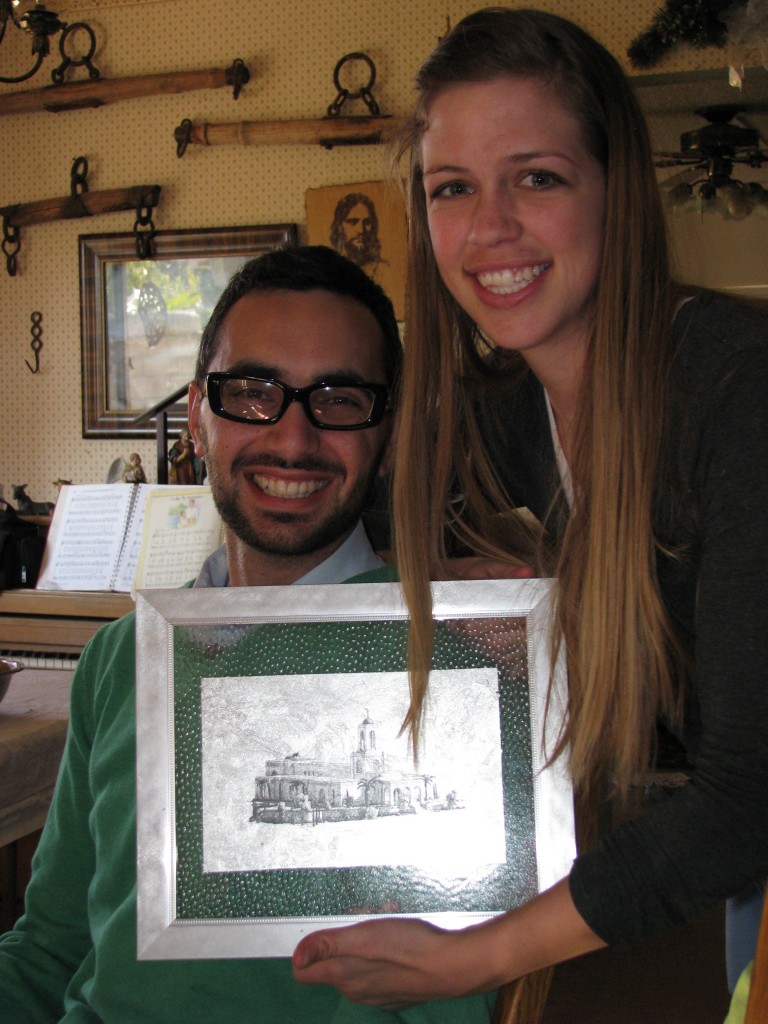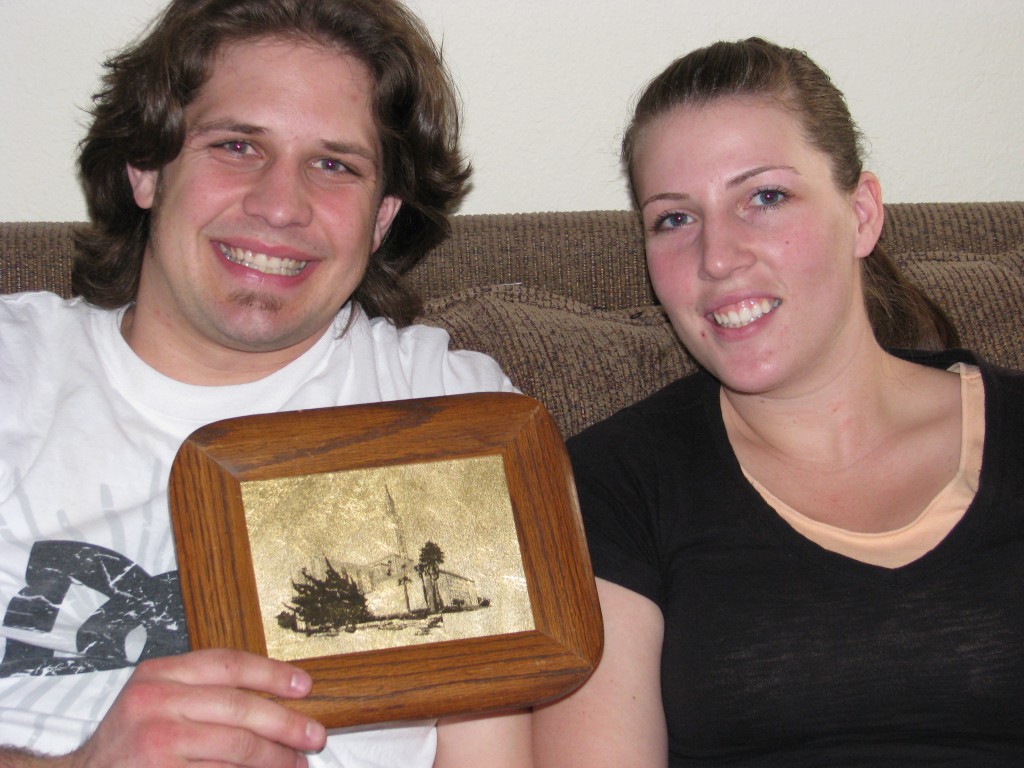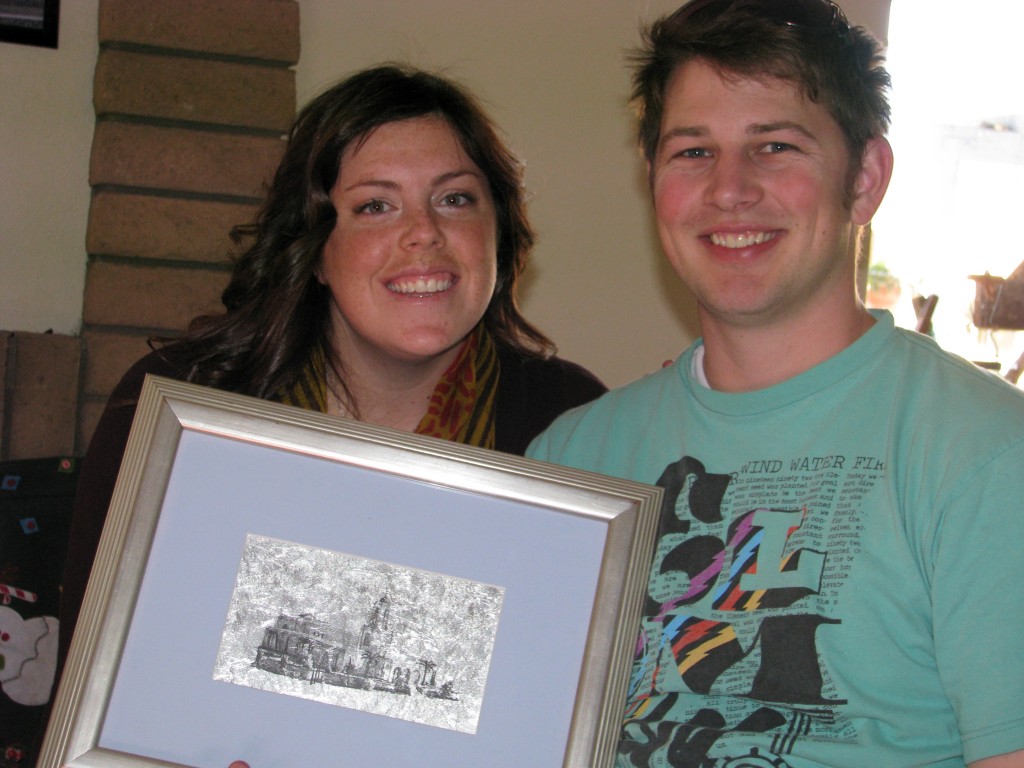 Thanks Mom! They are beautiful!!