We were so busy today Tori didn't even make it to her bed before she crashed!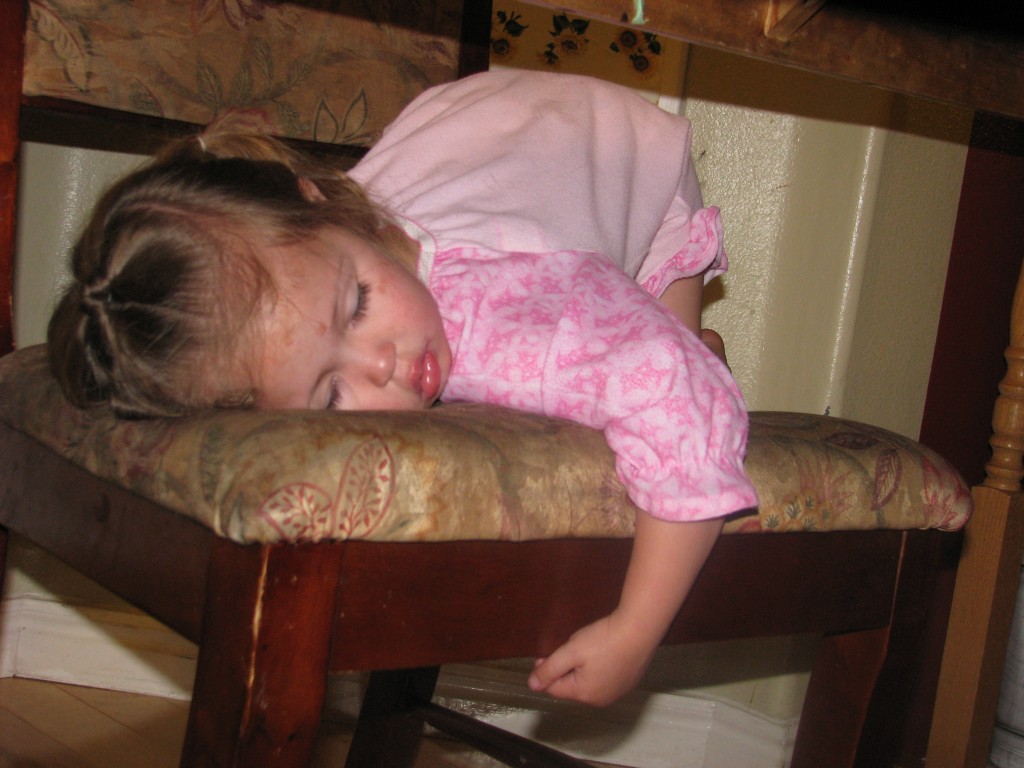 The kids played with friends, blew more bubbles, played with play doh again, rode bikes and scooters and ran wild and free with the occasional call to come and help me! They had a great time while I continued to clean and organize, though you can't really tell if you look at my house!
We ended the day with a special treat of brownies with ice cream made by a special boy! Ammon made brownies all by himself tonight for the first time. Boy, was he proud of himself!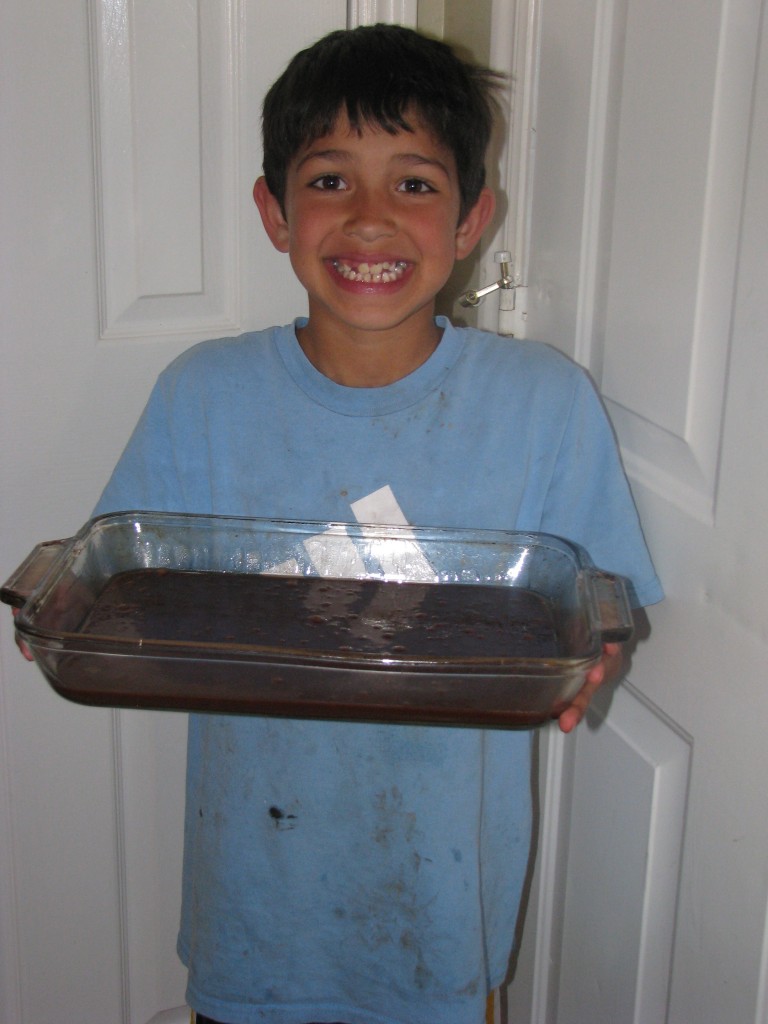 You can tell by all the chocolate on his shirt that he did a great job!! He even cleaned up his mess!!