Nothing says summer to me like S'mores!! I love love love toasted marshmallows! My Grandma gave Ariana all the stuff needed to make S'mores for her birthday!! We loved making them at the Basuas.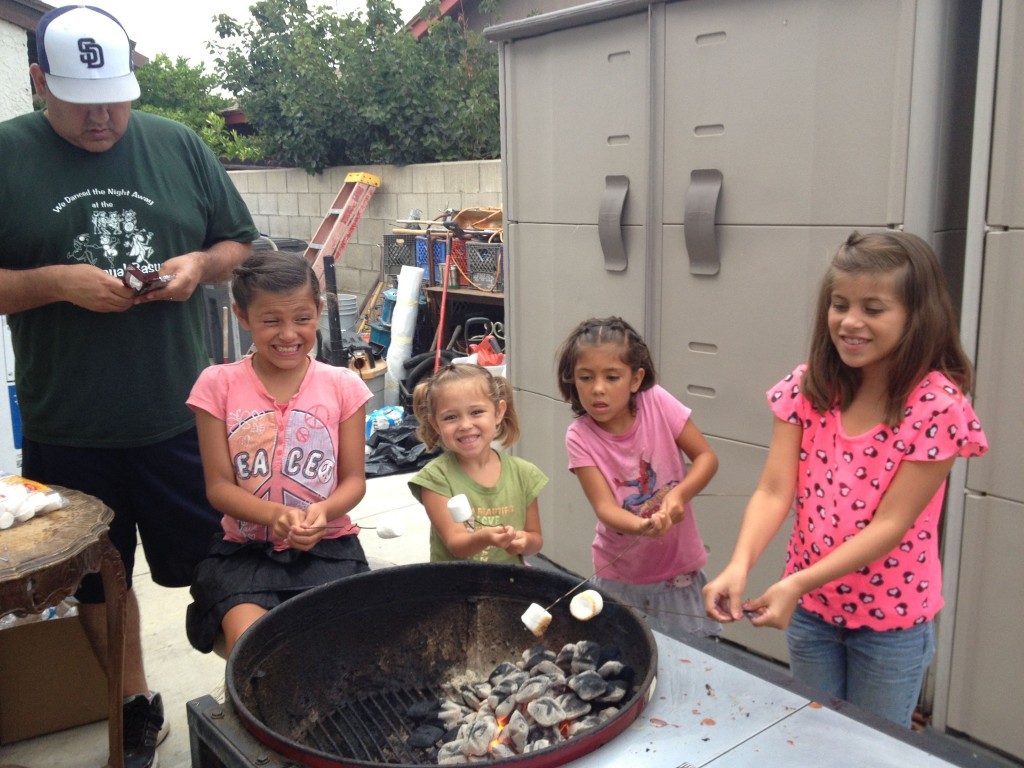 This boy likes his a little burnt.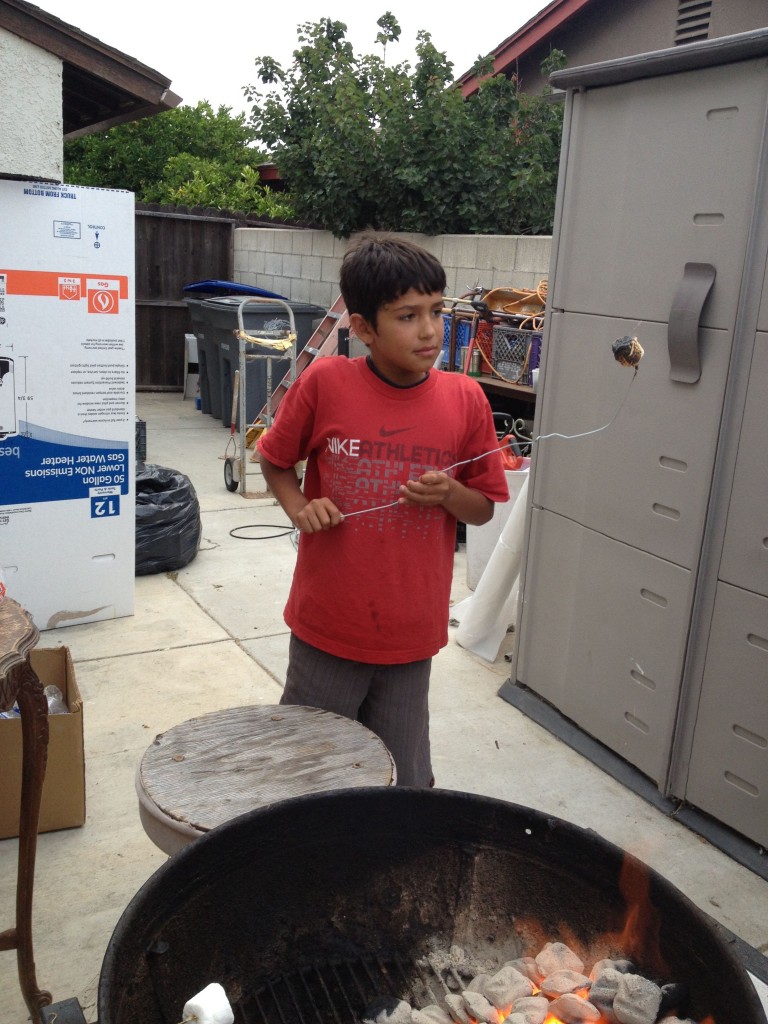 Mmmmm happiness!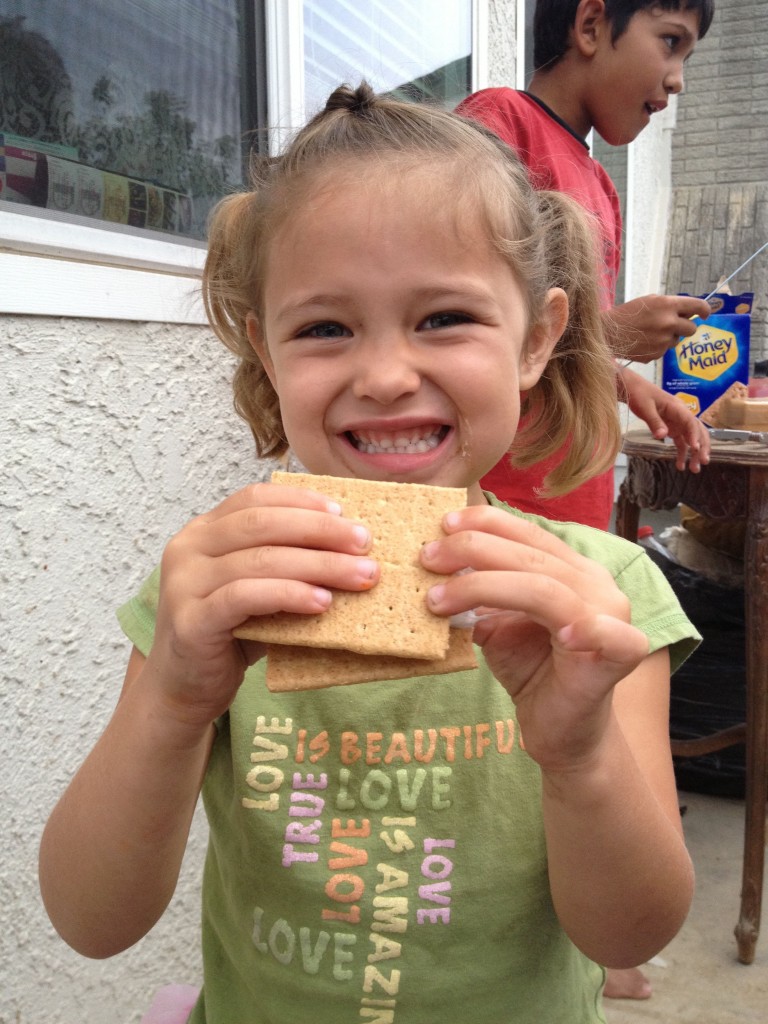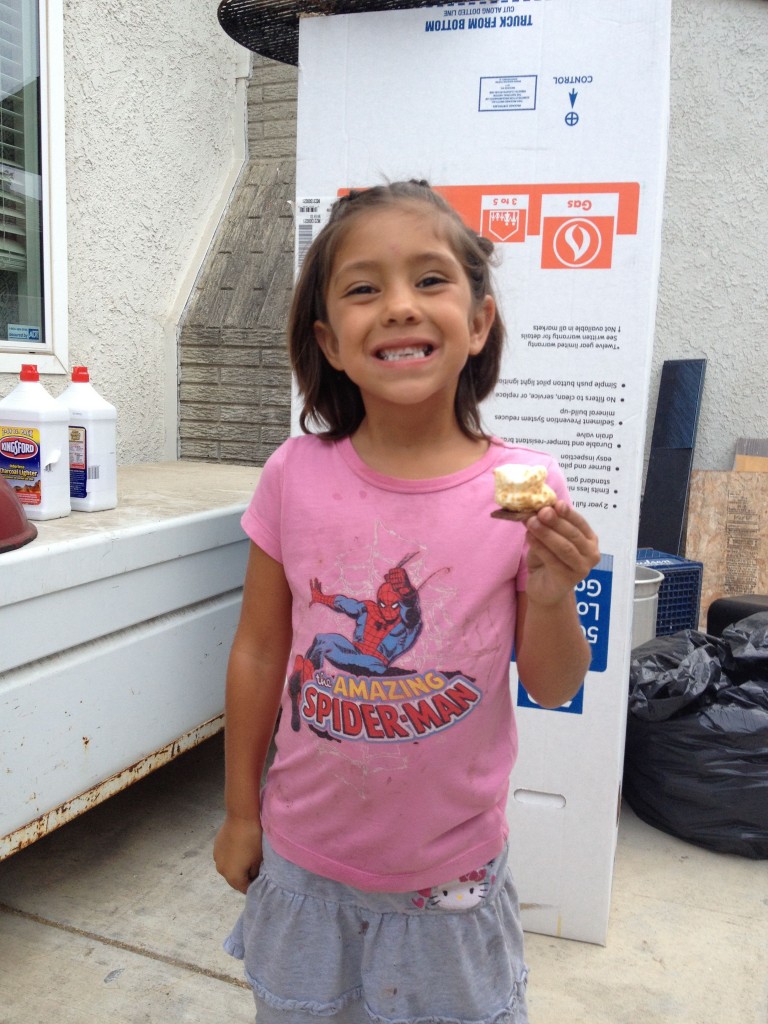 We also made them at Grandma Mike's house when we were visiting with my Aunt, Uncle and cousins!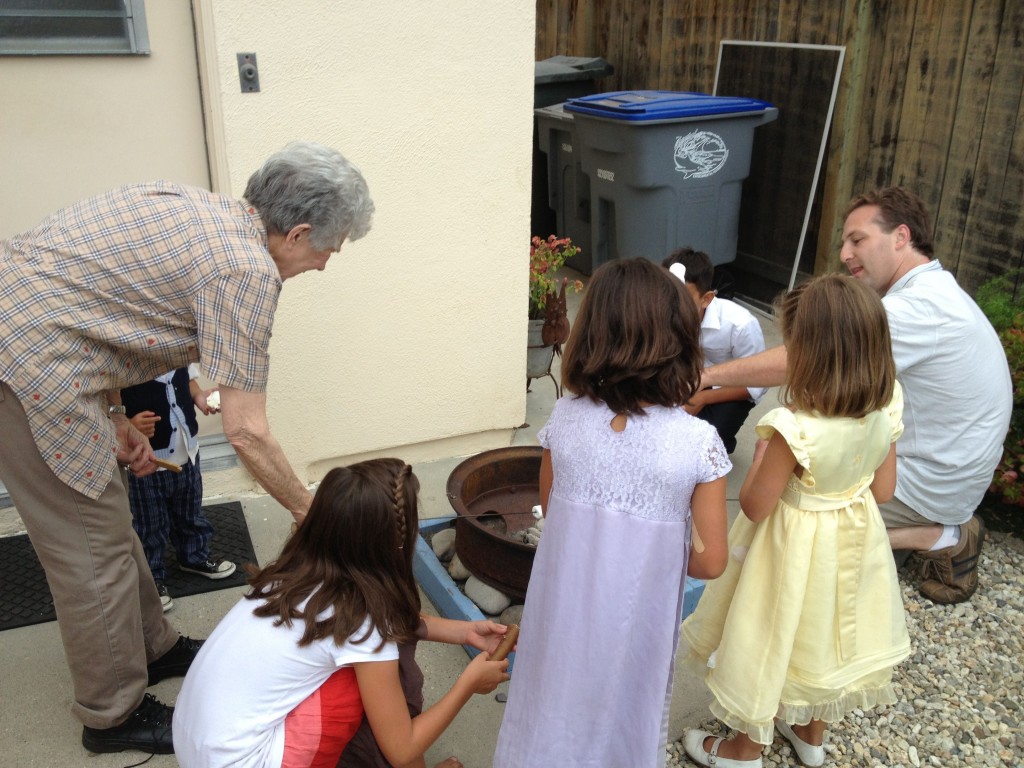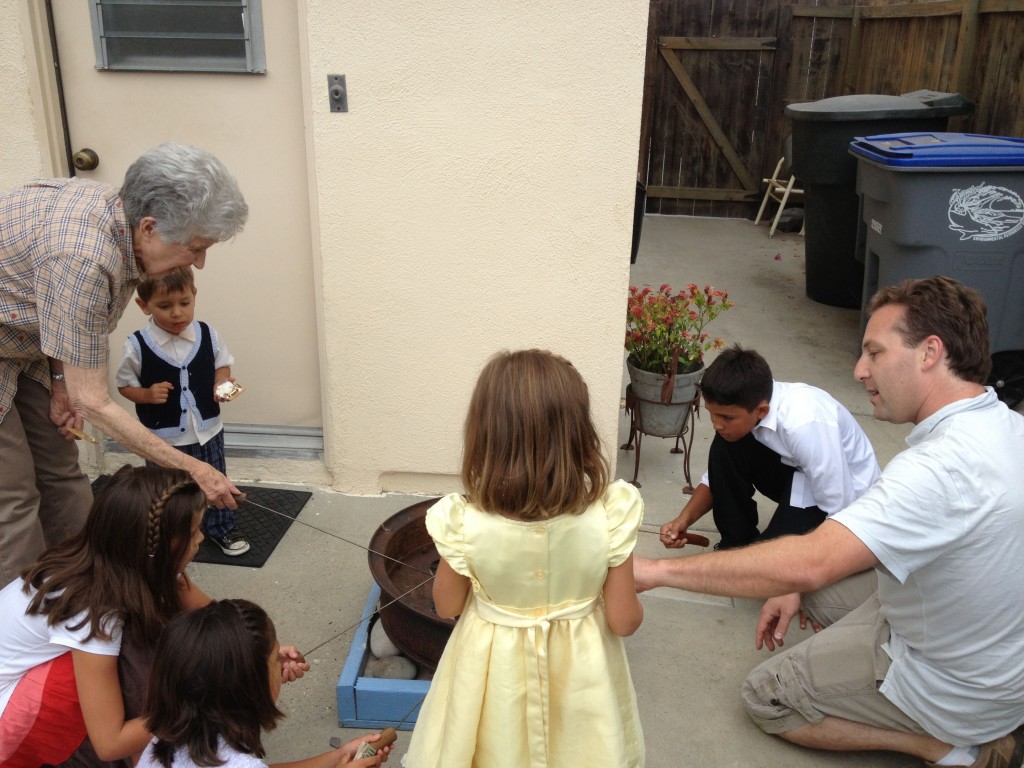 Michael learned how to toast marshmallows!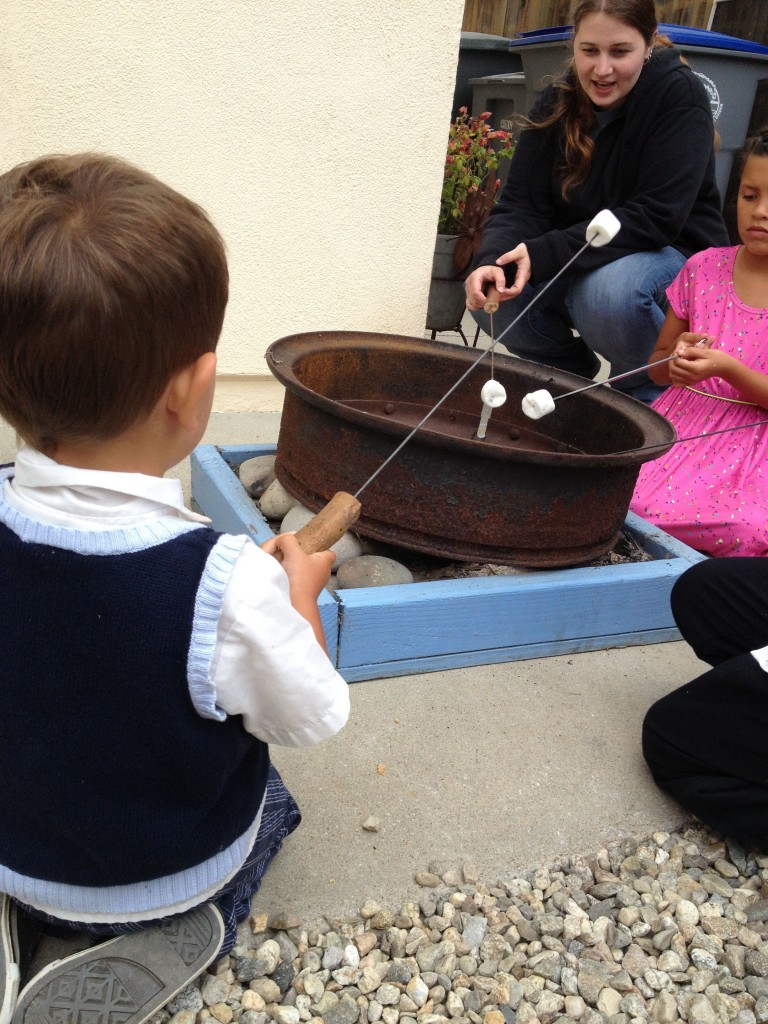 He had a blast!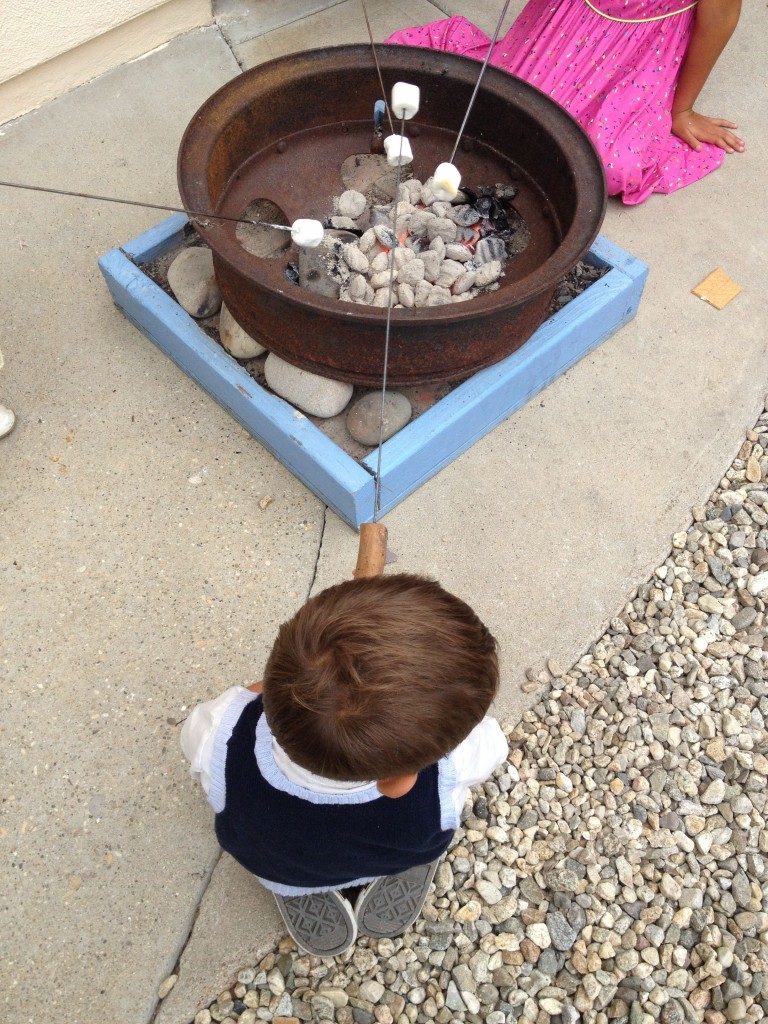 He would be so patient and turn and roast the marshmallow nicely. Then get distracted and look away and burn the top!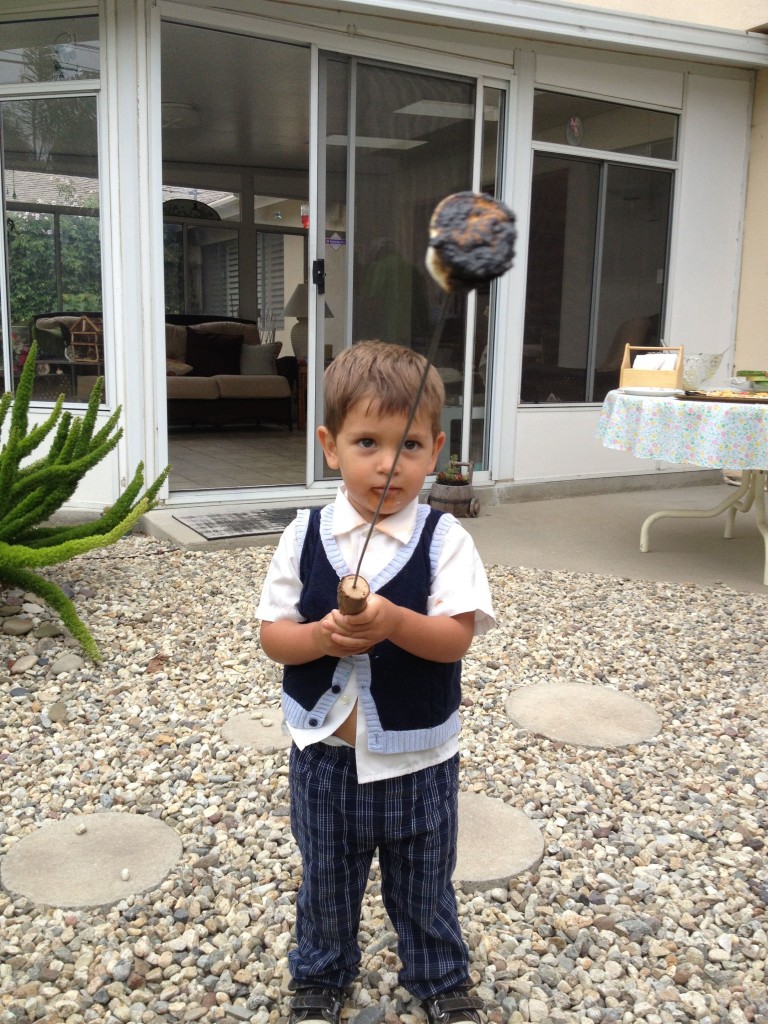 He didn't care though! He wasn't interested in eating them after the first one! Like a true boy he just wanted to roast them!!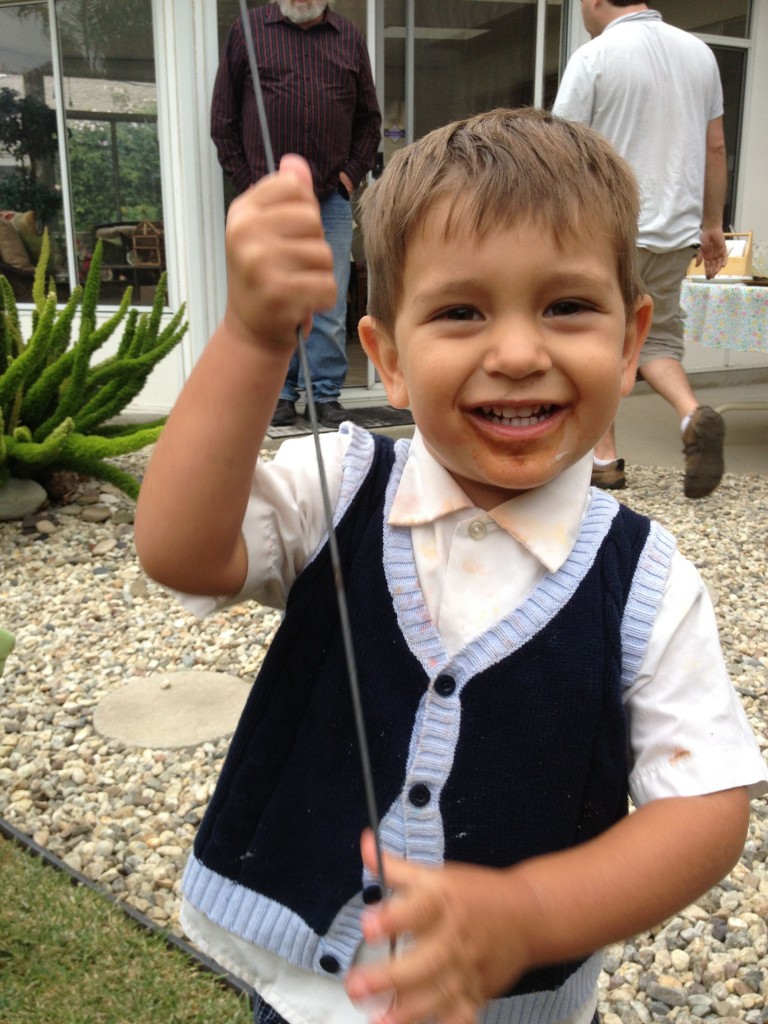 After he made s'mores for Nik and Zoe, they were too busy looking at old photo albums and laughing at me, I got to eat all the extras! Burnt isn't my favorite but I will eat it! How do you like your marshmallow? Burnt, toasted to perfection or not toasted?