My brother Jason blessed his sweet little girl last month! It was an amazing blessing and I was so glad we could be there with them!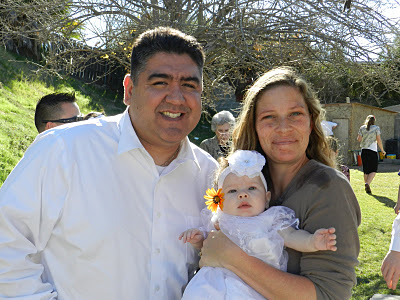 Isn't she adorable!! Jaime's Mom made her beautiful dress and she is wearing the flower that one of the girls picked for her!
The huge group that got together for this special day!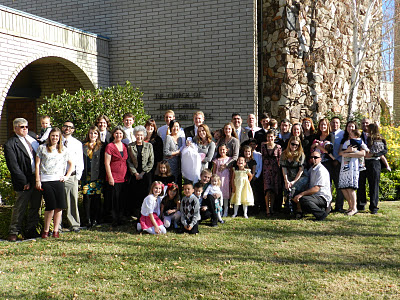 The guys that blessed her!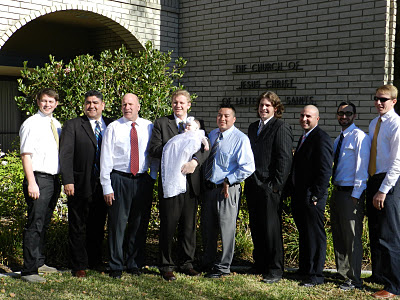 Jason and his sweet daughter!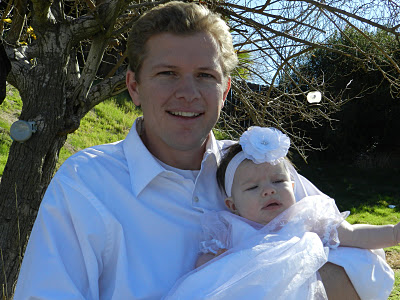 This little girl is so loved not only by her Mom and Dad but by many her Aunts, Uncles, Grandparents and Cousins! She is a sweet addition to our family.