Wednesday night I was at my friends house with the kids. Nik wanted to go home so I let him walk. About 20 minutes later Adam calls me saying Nik really hurt himself and I needed to come home and take him to the ER! I was super worried and hurried home. Nothing prepared me to see my huge son laying on the floor whithering in pain!! It was terrible. His knee cap was NOT where is was supposed to be! Somehow he popped his knee cap back and so with a little help loading him in the car I took him to the ER!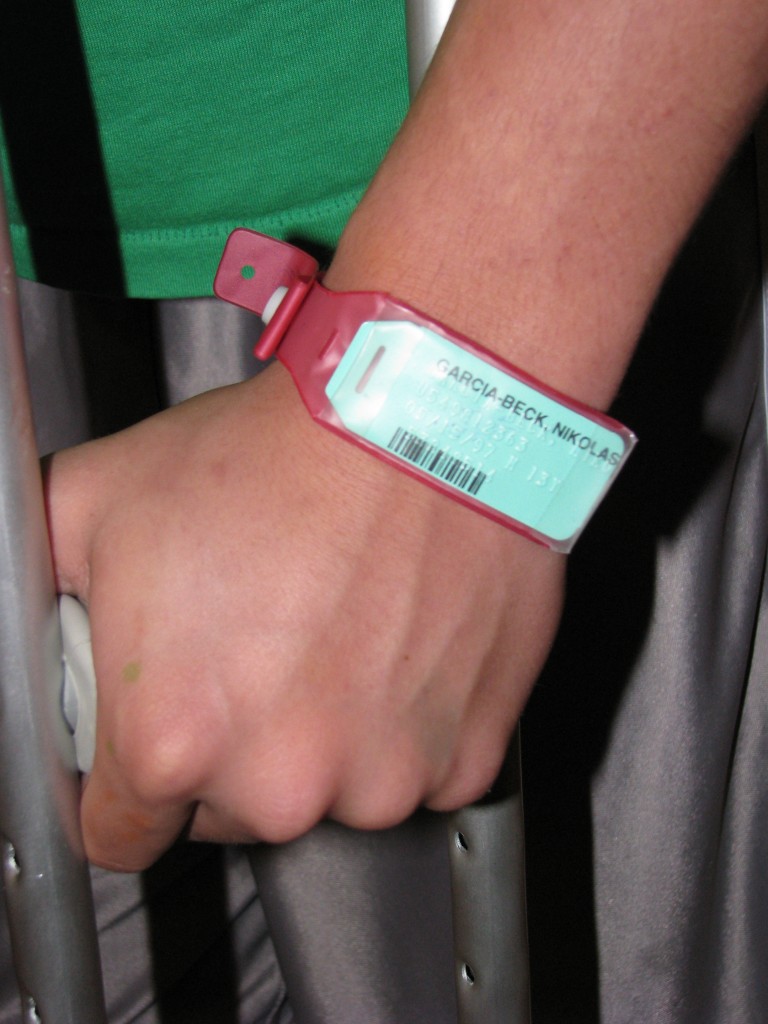 After a few hours at the hospital and an x-ray later it was decided that he dislocated his patella (knee cap)! He has to wear a brace on his knee for a week and he is using crutches!!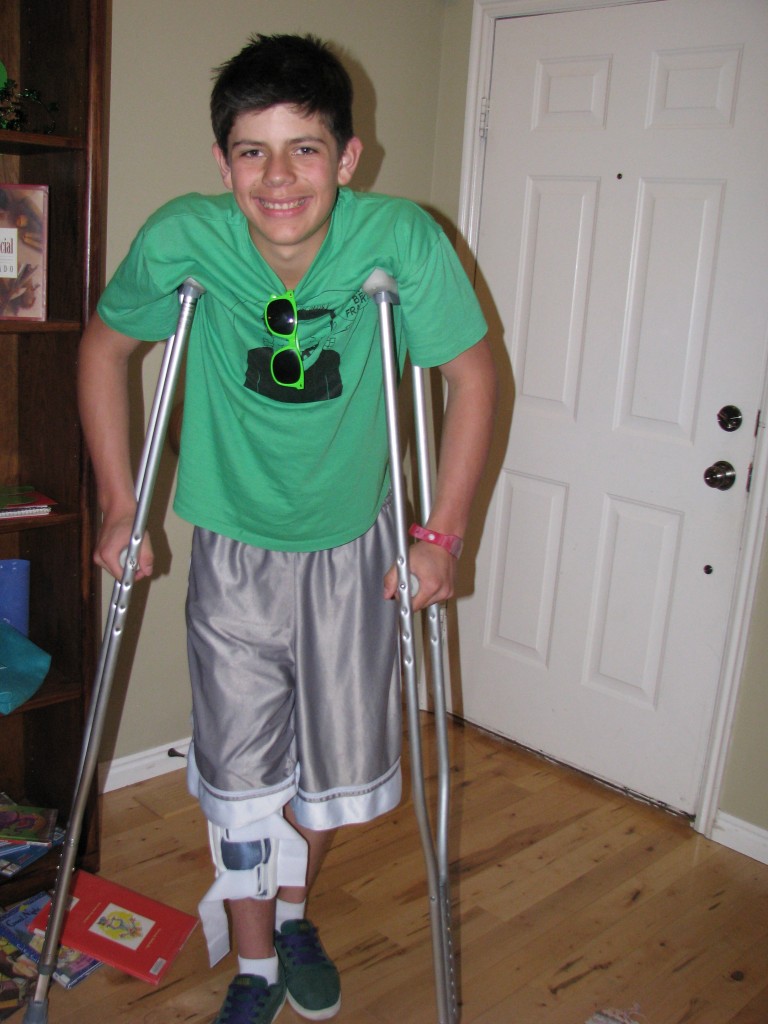 He toughed it out and went to school on Thursday. He came home with very sore arm pits!! Today he didn't have school and has spent the day shuffling between the bathroom, computer and tv.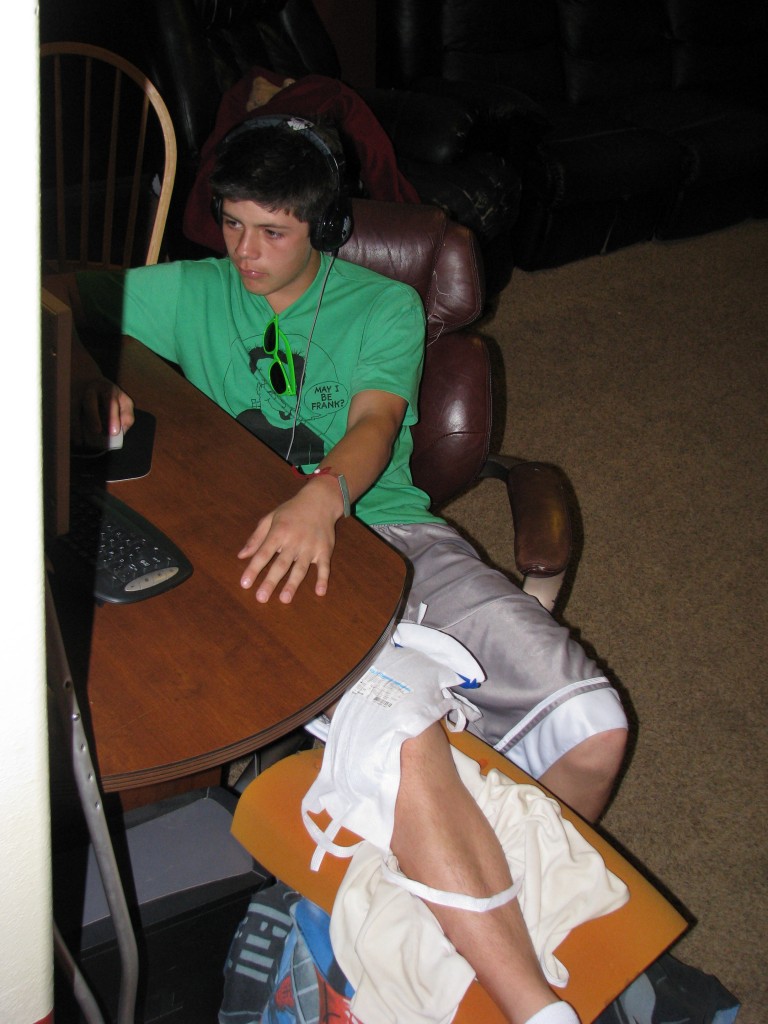 Poor guy was bored stiff!! Next week I have to take him to a Orthopedic Surgeon to see how bad the ligament damage is. Hopefully he will heal perfectly and fast!!