Homemade gifts from my kids are the bestest! I love the books and ornaments and cards I get from them! I am so thankful for patient teachers who help and encourage their students to give to others!
This year I got three ornaments! Ariana was so excited she opened my gift the last week of school. I loved it!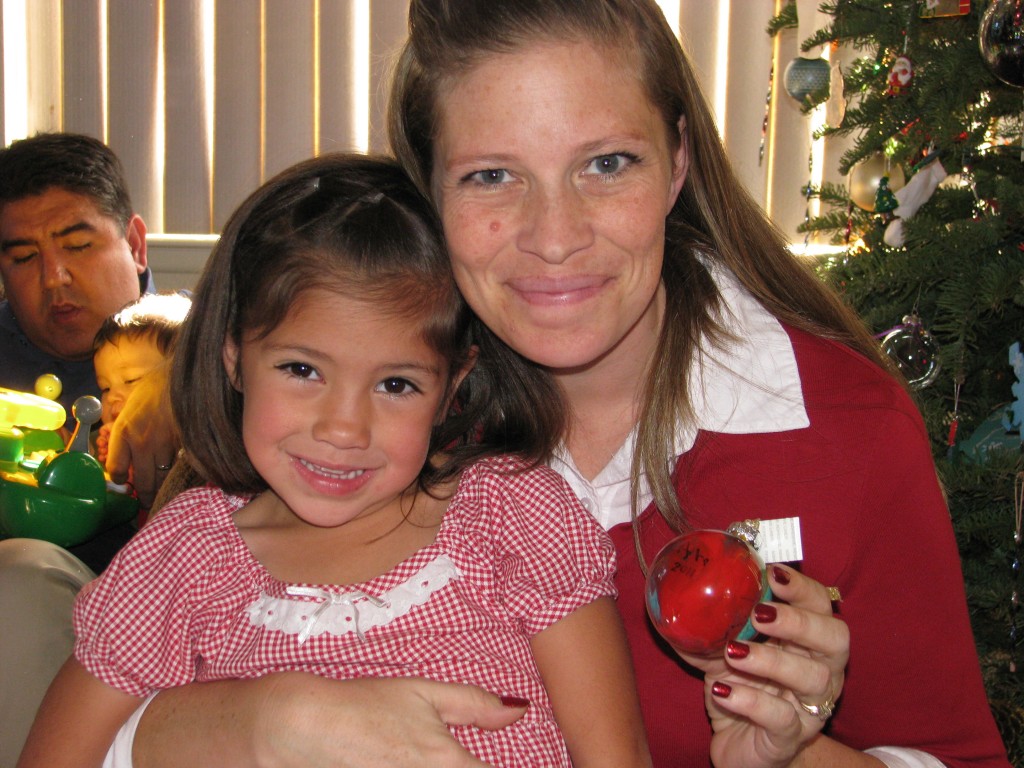 Kalixta made a cinnamon smelling Christmas tree that I adore! Still loving that toothless smile!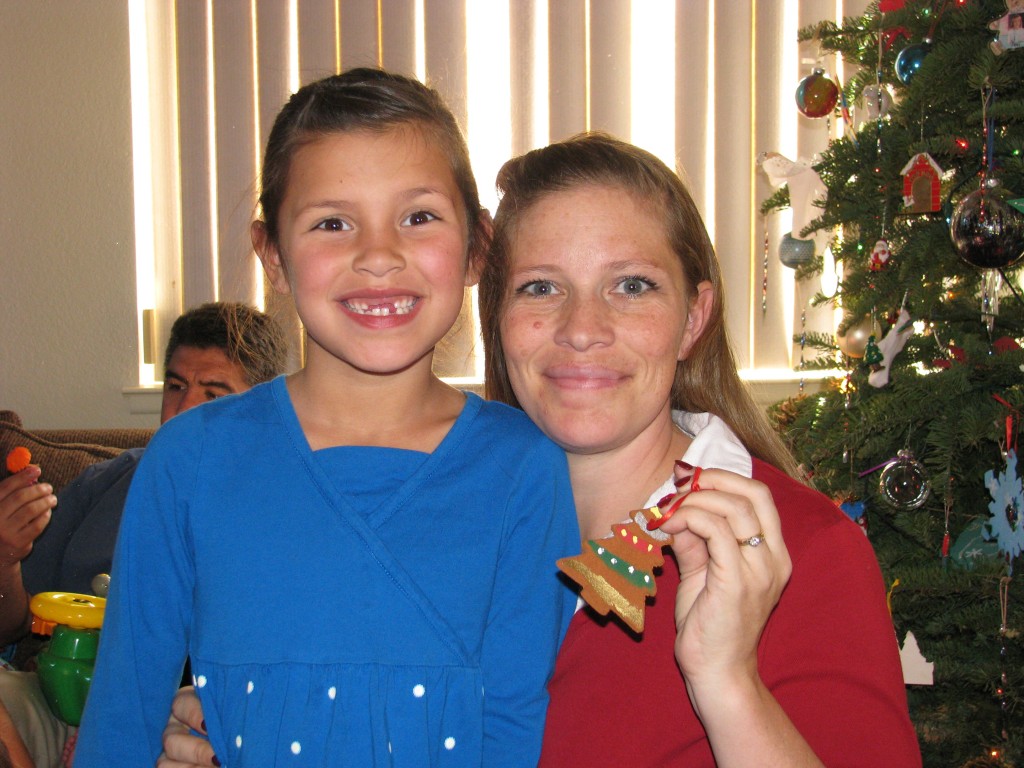 Britain made a beautiful star with her picture on it and a cute snowman card telling me how much she loves me and her Daddy!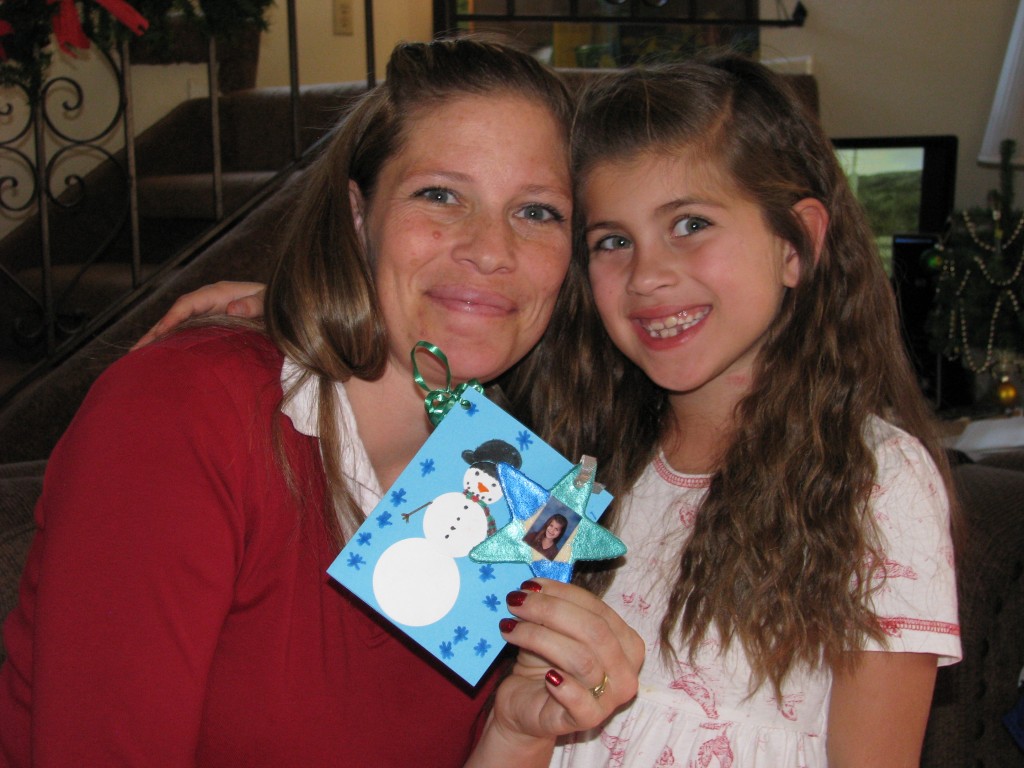 My sweet Mom made a new ornament for each of the grandkids! She used a cookie cutter and a picture of them! They are priceless!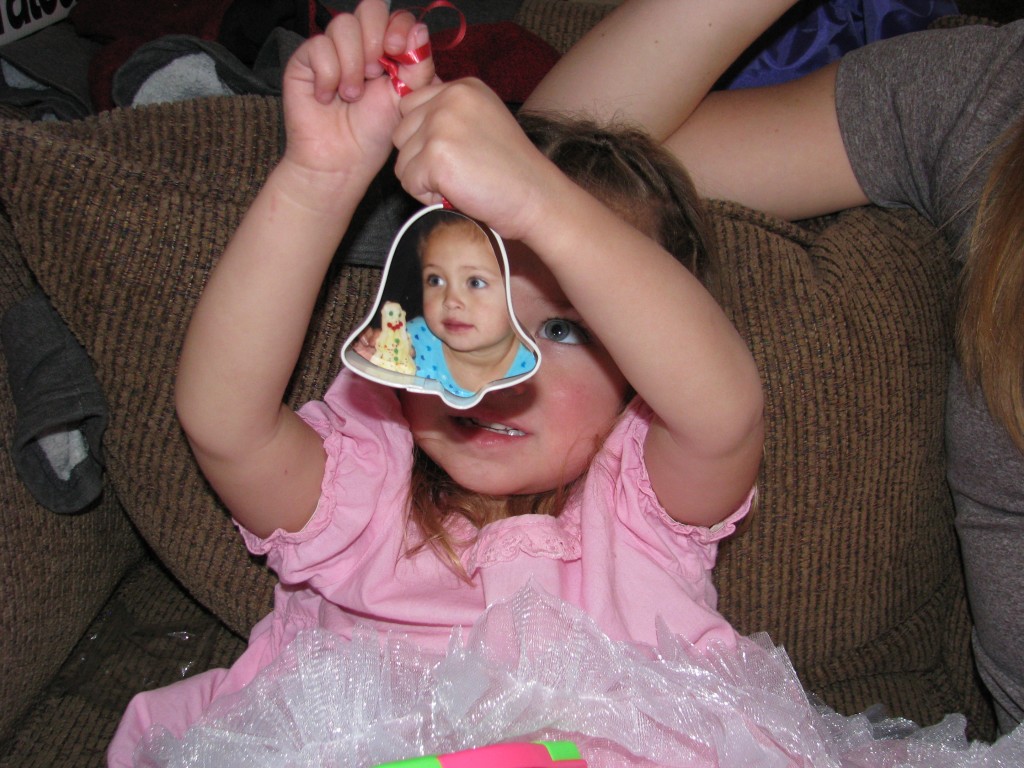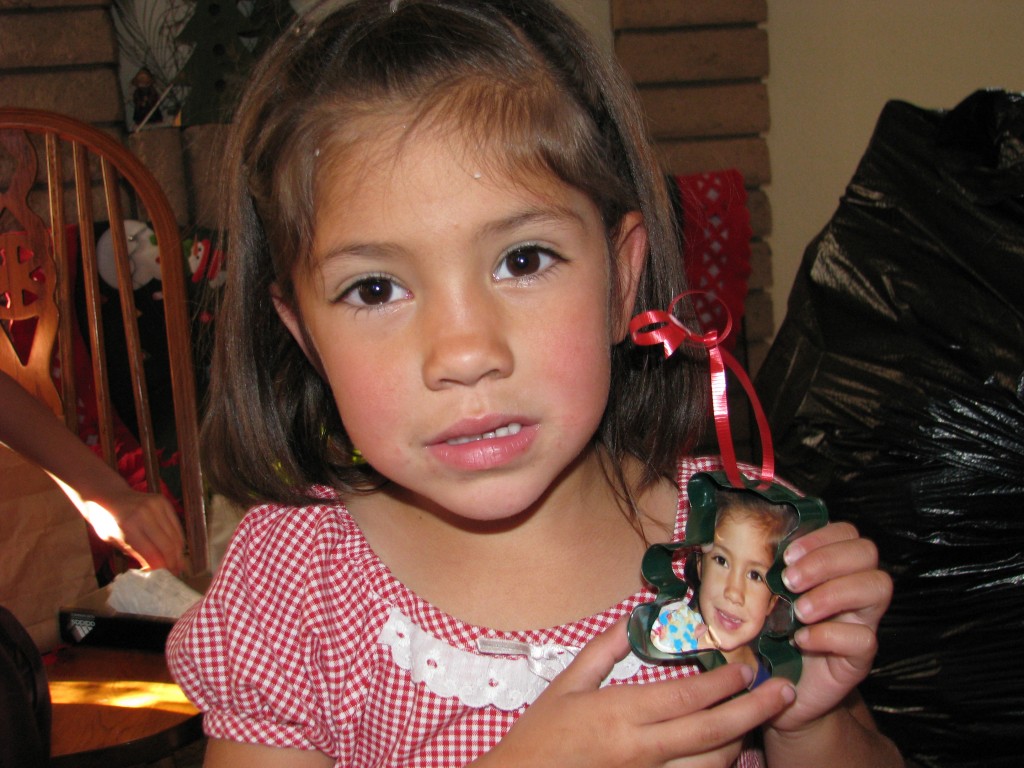 I love how the smile and those cute chocolate browns are the same! The perfect memory!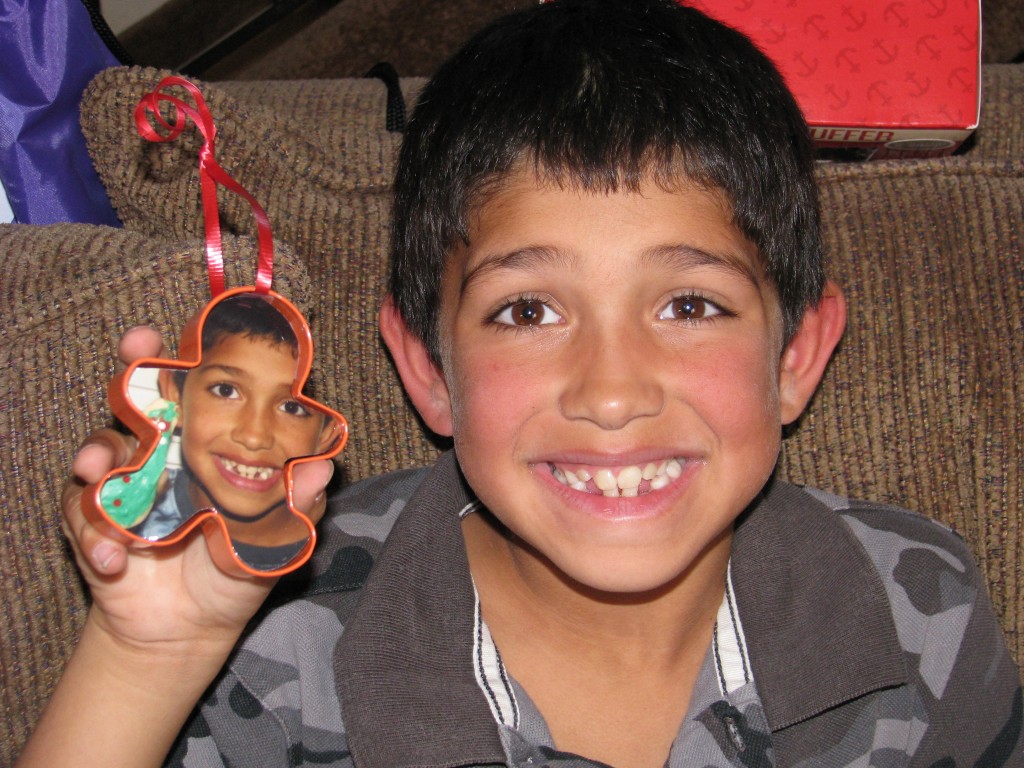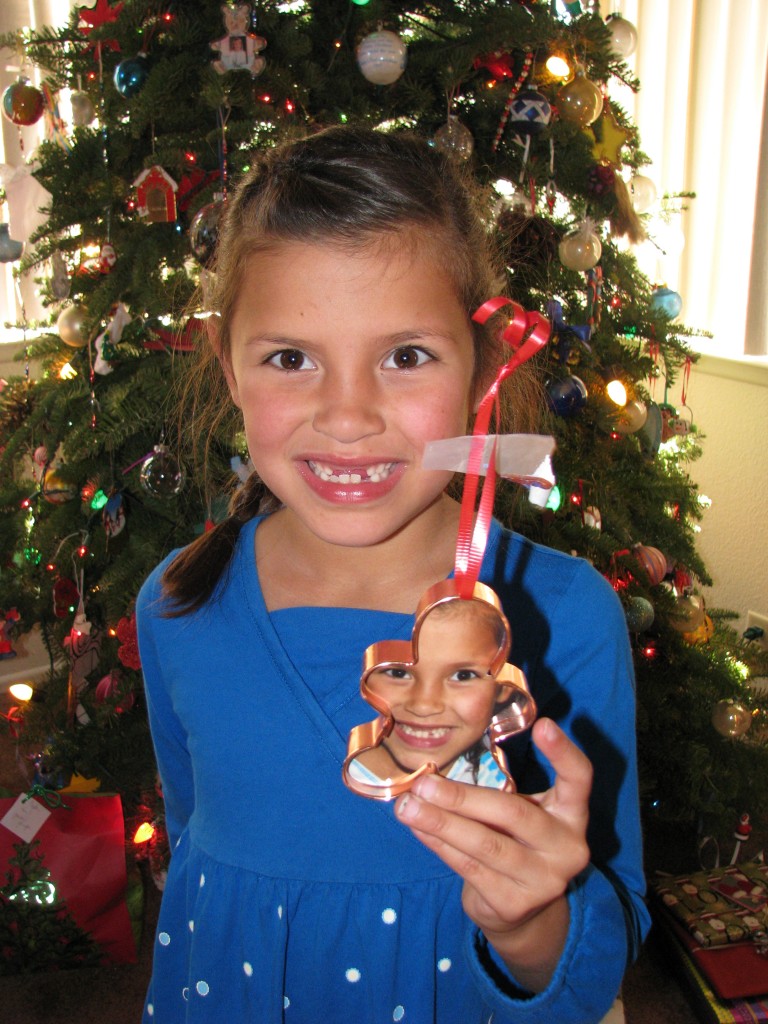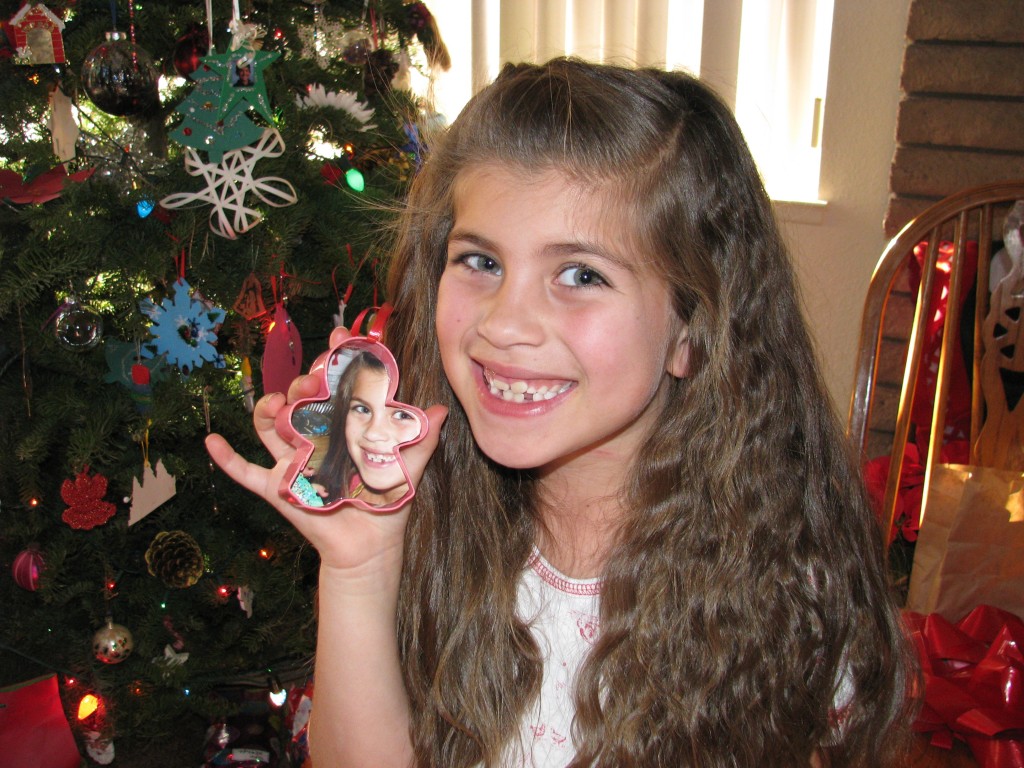 On a slight side note, Zoe wrote a story for her english class. She got a great grade on it the only critisim the teacher had was to not use so many exclamation points!! Hehehe! I wonder where she learned that from!!!!