At church all Young Women (girls 12-18) have a program they do called Personal Progress. Through this program the girls set and keep goals in nine different values which are Faith, Divine Nature, Individual Worth, Knowledge, Choice and Accountability, Good Works, Integrity, and Virtue. As the girls work and learn they become closer to their Father in Heaven, gain a stronger testimony and develop attributes that will bless their current and future families.
This is an amazing program that I have a very strong testimony of! I completed my Personal Progress when I was a teen, I am currently trying to complete it again with Zoe and want to do the same with each of my girls as they go through Young Women.
Zoe in now in the midst of working on her Personal Progress!! She works so hard to truly complete each goal and get the most out of it! Zoe never does anything less than her best!! She is an amazing example to me!! In each virtue 6 experiences and a 10 hour project have to be completed! Zoe completed all 6 experiences for Choice and Accountability.  For her 10 hour project she wanted to do a Modest Fashion Show!! She worked so hard planning and organizing it. She invited the girls from church who are 8-11 years old, the future Young Women and their parents. All the Young Women at church were the  models! We created a runway and got an announcer! She had three categories, causal, dressy and formal! She wrote two talks to go between the categories so the girls would have time to change! She even made tons of treats to serve at the end! It turned out GREAT! I couldn't be prouder of my girl!!
There was lots of fabulous pictures from the night but since I don't like to post pictures of other people's children I am only going to do ones of Zoe!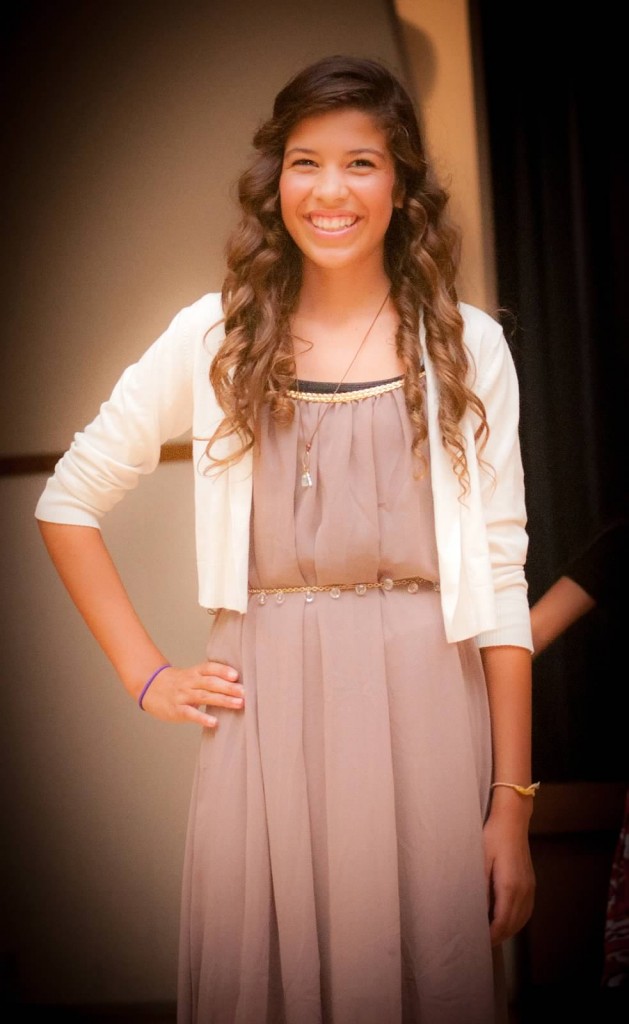 I absolutely love this picture of her!!