Ariana went to the Dr today and is now officially ready for kindergarten! I made the appointment and then put off telling her about it so she wouldn't get upset. As usual my worries were for nothing! She was excited to go to the Dr even when she heard she was getting shots! She went happy and ready! It was adorable to watch her run around the Dr giggling as he talked to her! He said that she was probably the happiest girl he had ever seen!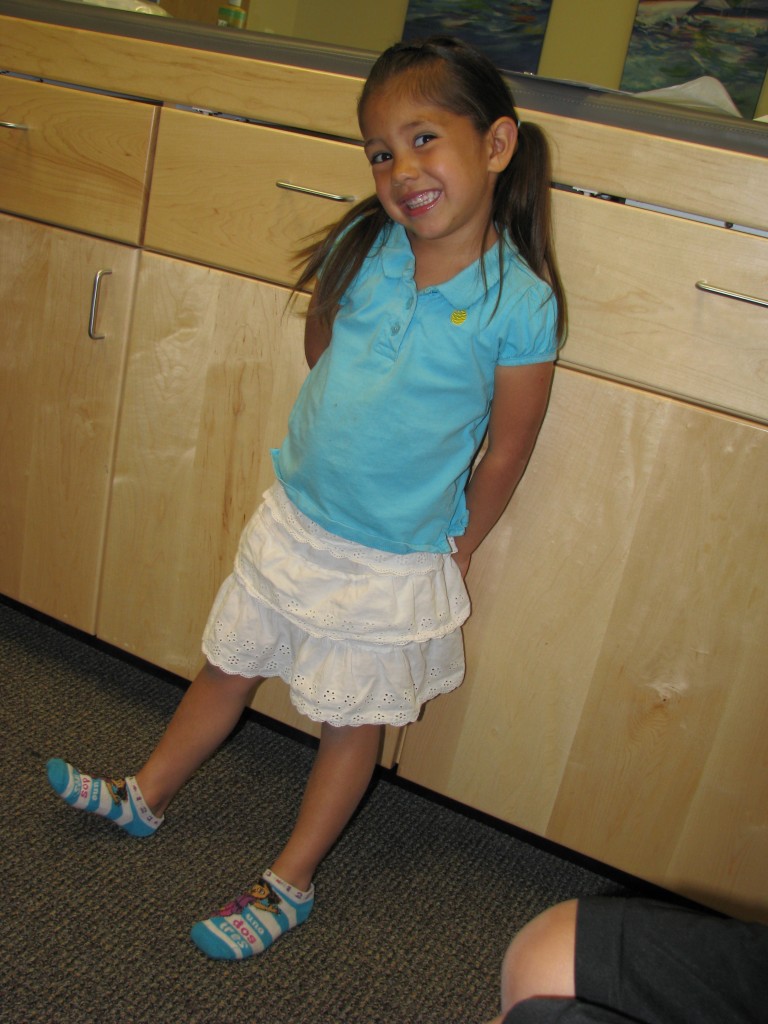 My little squirt weighs a whopping 35 pounds and is 40 inches tall. She will always be a tiny one! The nurse came in with all the stuff for the shots and Ariana actually cheered! I didn't think she would be cheering for long but she was amazing! She flinched when they poked her with the needle but was quickly distracted by the cool band-aid! She said ouch for the next ones but that was it! I was shocked!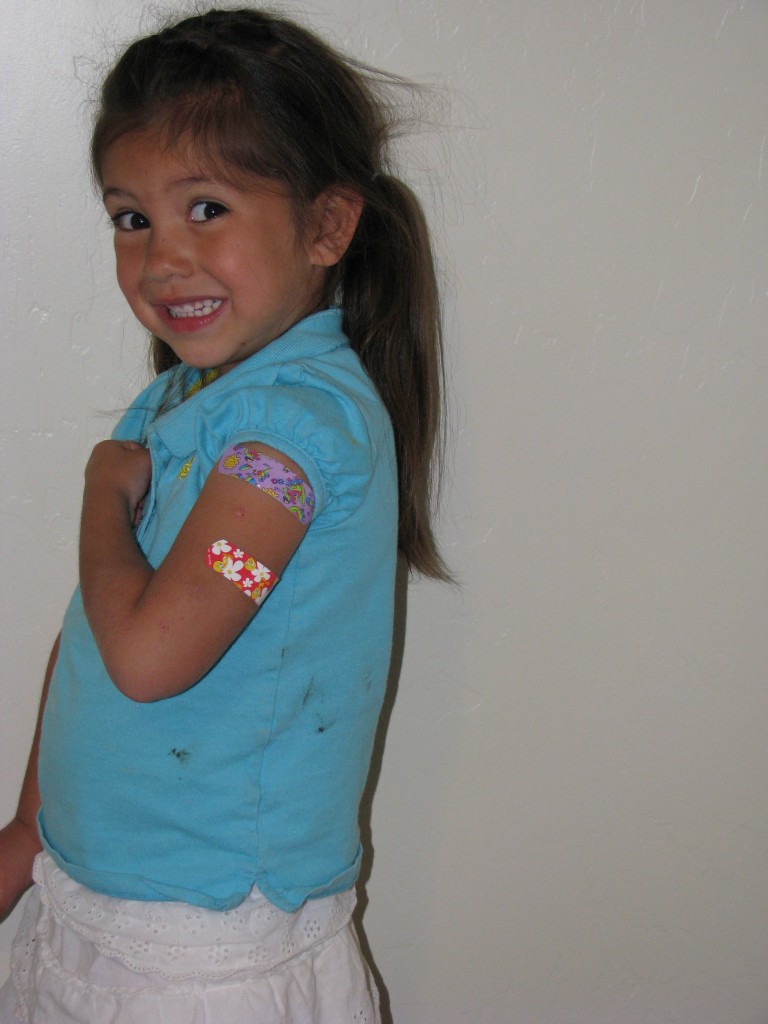 Michael also went to the Dr today! I can't believe he is two weeks old today! He is now 9 pounds 11 ounces! He is one good eater! He has grown a 1/4 inch too! He is such a good baby. Isn't his shirt the COOLEST! I love it! Thanks again, my friend!!!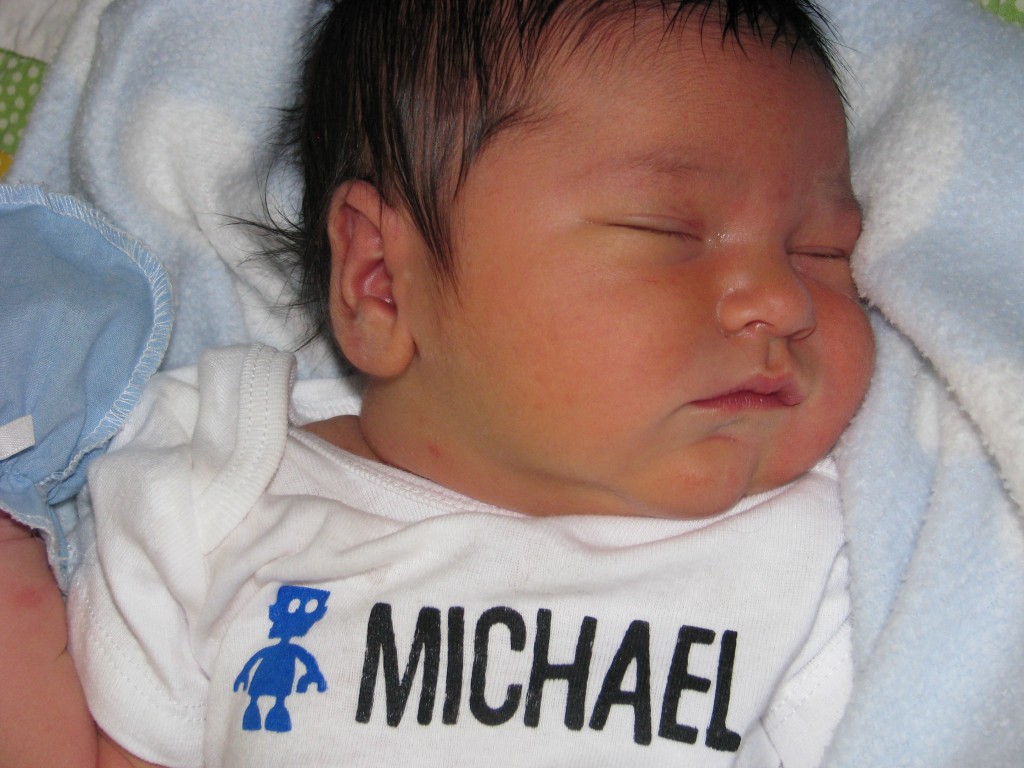 On a different note. Today is 628 day! Adam's favorite day of the year!!! This one comes with no presents or songs, but it is his day. Happy Happy 628 Day Adam! I sure love you!