Kalixta was up at 4:45 this morning and was on her way to Primary Children's Medical Center in Salt Lake. She was admitted and at 7:30 she underwent surgery for two inguinal hernias. WOW!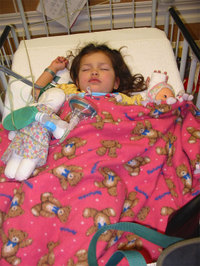 I noticed an abnormal bump in her diaper area a while ago and long story short, I finally found out what it was. She had two hernias. After the surgeon checked her out I found out she actually had one on each side.
So today we had it fixed. She was a VERY big girl. I was so proud of her! No crying or whining.
Her lungs spasmed a little because of her asthma, but extra oxygen cleared that all up.
This is her after surgery. All she wanted to do was sleep. I wanted her to wake up so we could go home!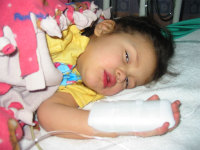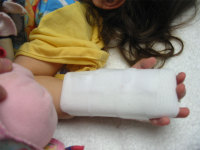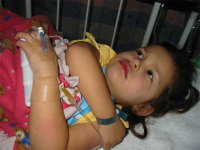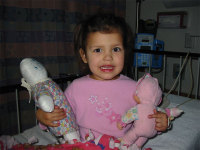 Kalixta was ready to go home. She wanted her Daddy and her BoBo (Britain). The hospital gave her the doll on the left to help her fill more comfortable and happy. It did a good job.
I am grateful for Doctors and Children's hospitals and father's blessings!
~Melissa