We started the 4th with a flag raising ceremony and pancake breakfast! We spent the day at the pool and made a yummy yummy red, white and blue treat!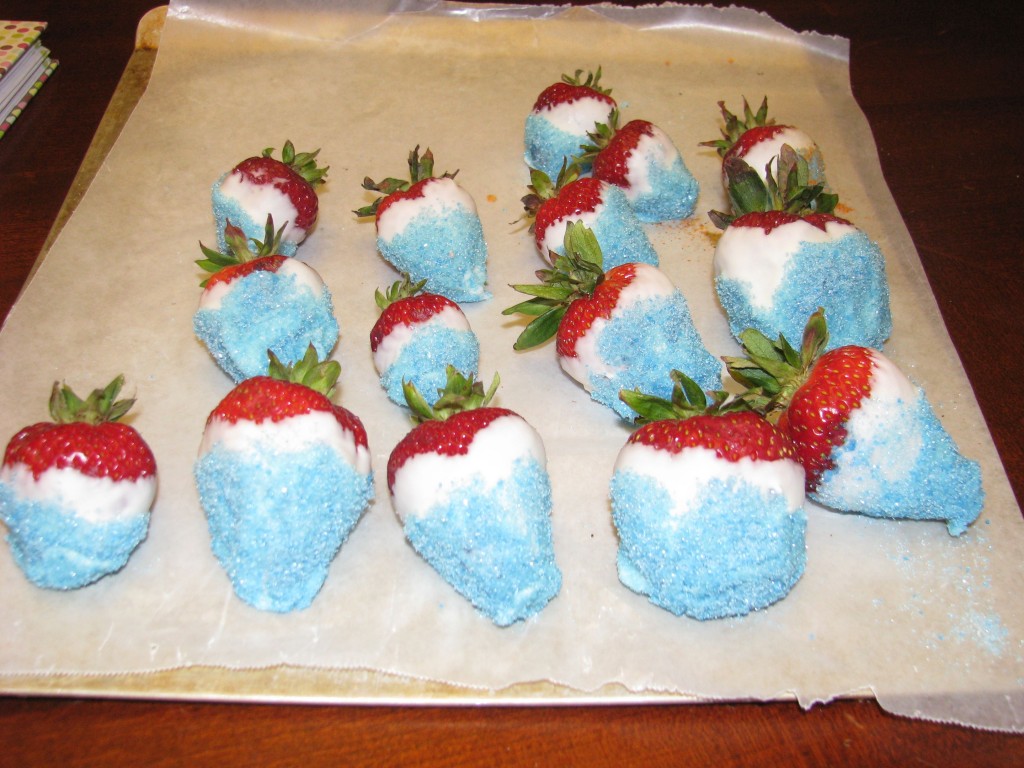 Once it was dark we got out the sparklers! The kids loved loved the sparklers! The best part of the day!!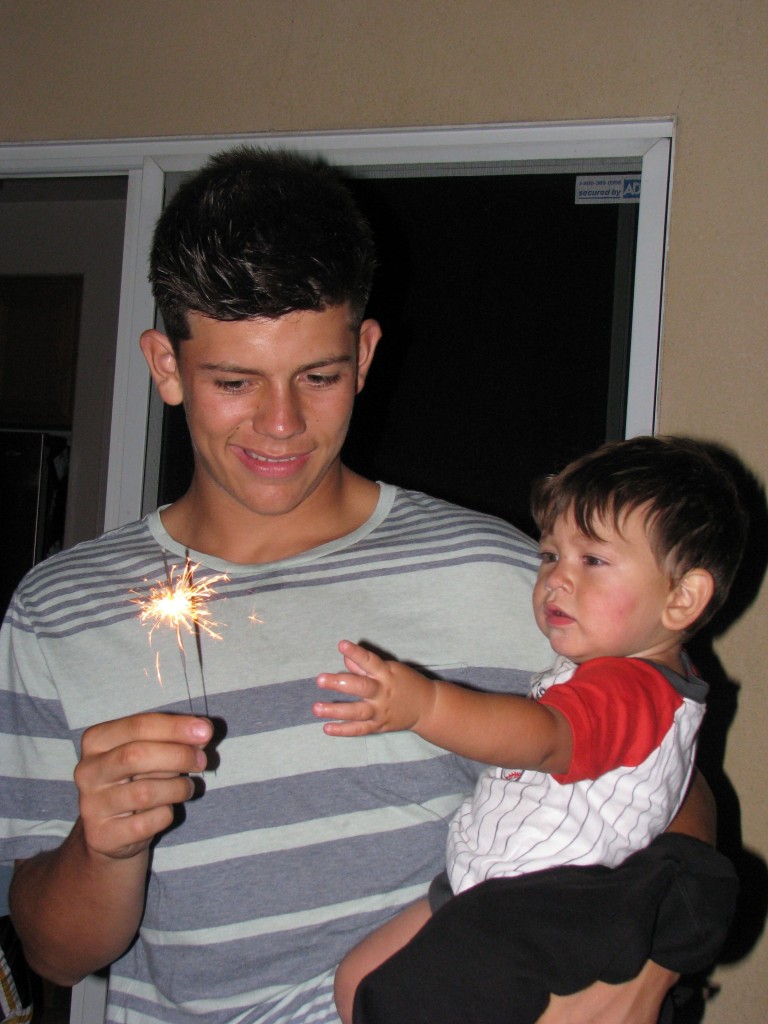 At first Michael was stunned by the sparklers but he warmed up and soon wanted to grab them! I got him a cool glow stick to keep him entertained and for the most part away from the fire!!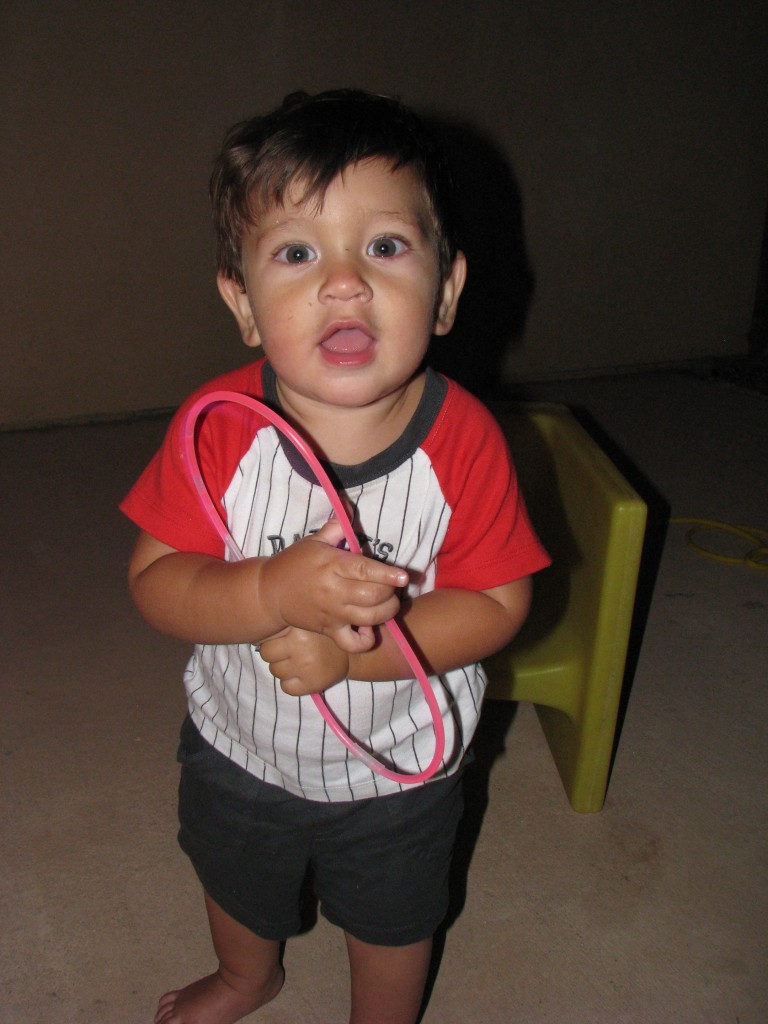 Tori did about five and then she was done! She did have fun though!
Ammon being the Statue Of Liberty!