My kids have to most awesome imagination! I love it! The play and entertain themselves forever when they get into a game!
Britain is teaching art class!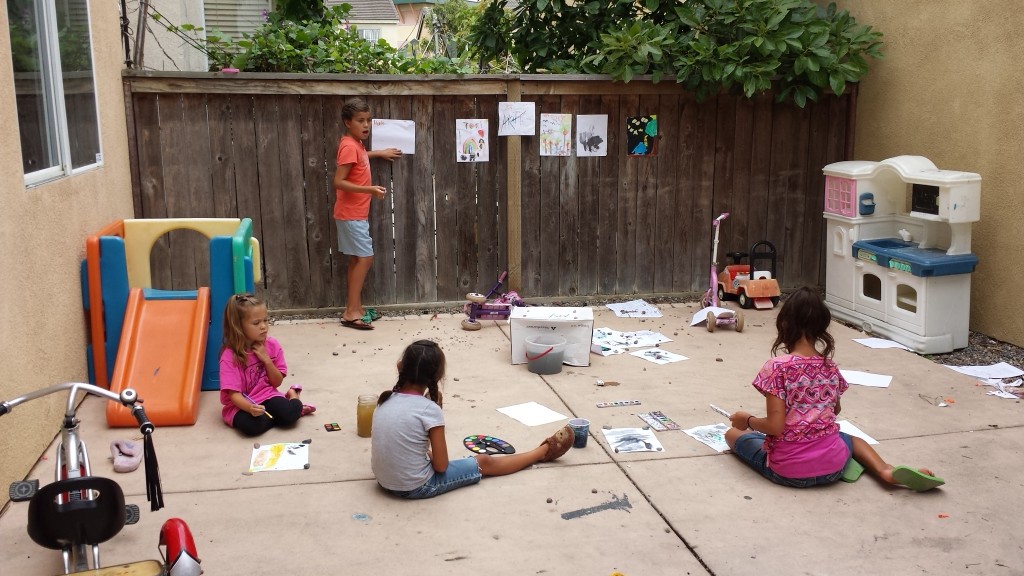 This is a terrible picture but the girls made a club house with blankets, towels and the trash cans. They had pillows and books in there, even ate lunch in there!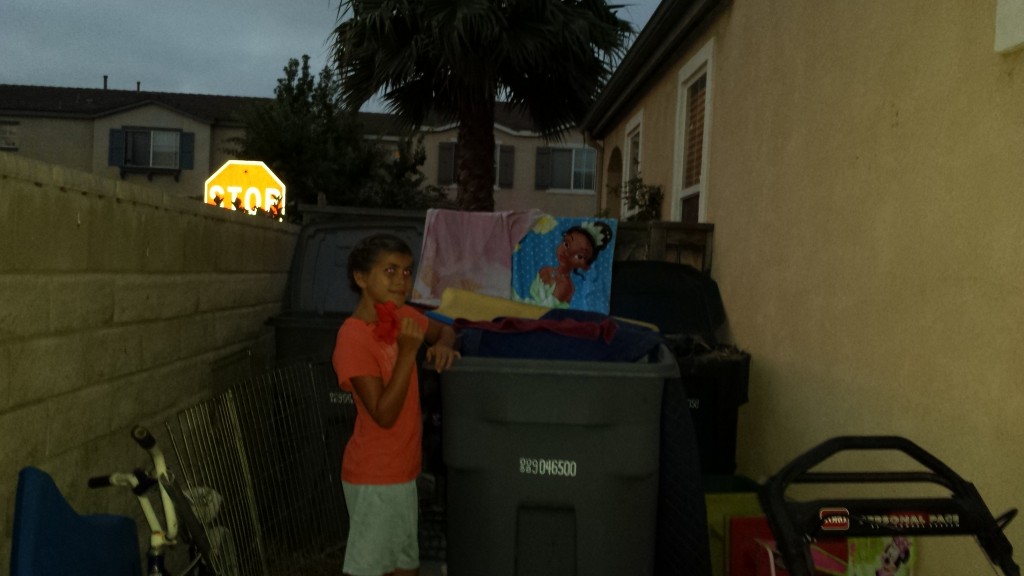 The discovered sliding down the banister!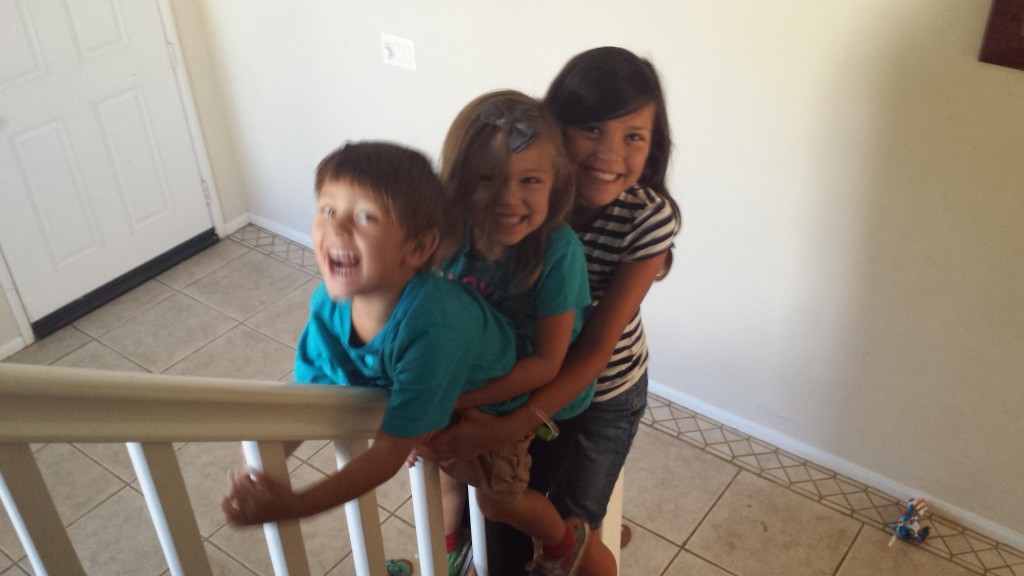 Ariana is always making notes and pictures for the family. She know Michael loves Spider man so she taped this to his bed!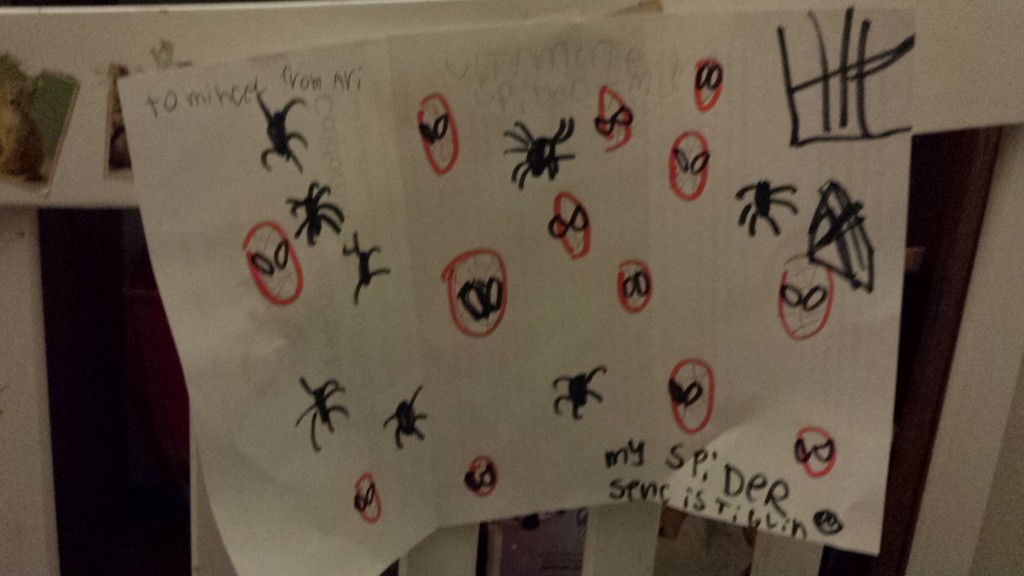 These were the super hero costumes Tori and Michael wore for the video they made!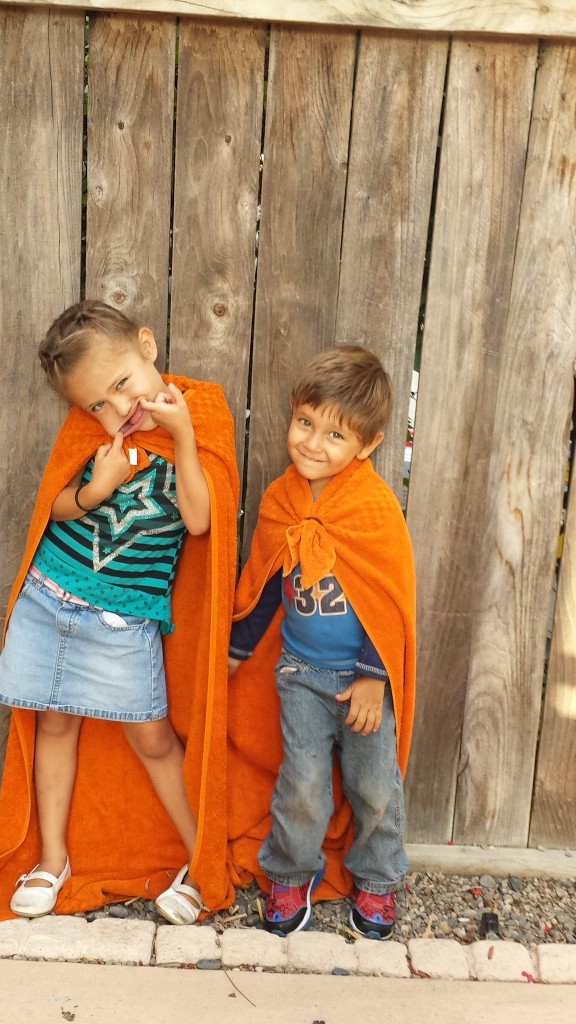 Love my kids!