Michael got a haircut!! I love when Adam cuts his hair because I love a fresh short cut but it makes me a little sad too because he always looks a little older! He was really escited to get his hair cut and kept bugging his Daddy!
He says "pretty pretty pleease cut my hair Dad?" Over and over again! It was pretty funny!
It was finally time and he climb up in the chair to be a big boy! This is the first time I haven't held him…see he is growing up?!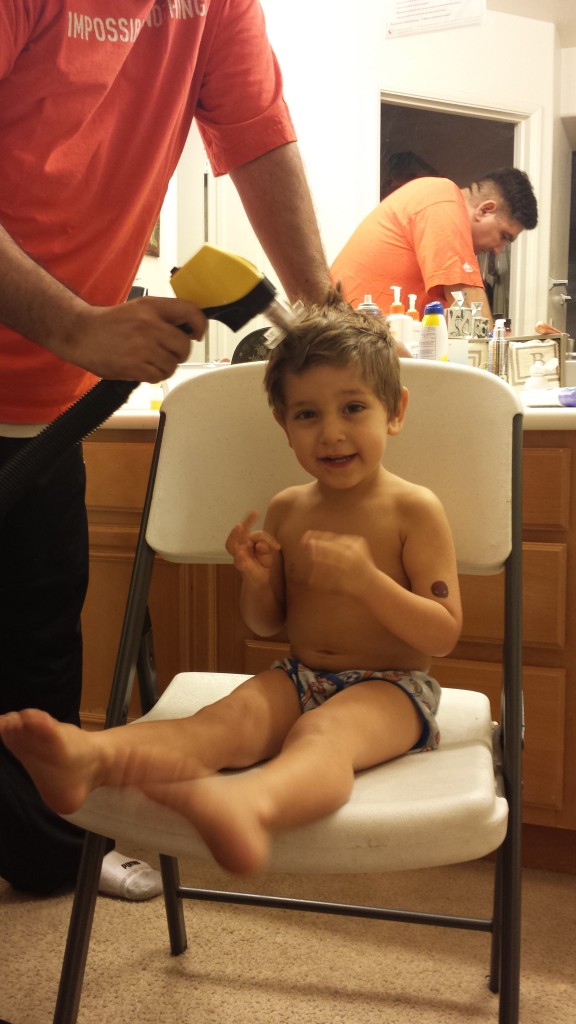 I love this boy's smile!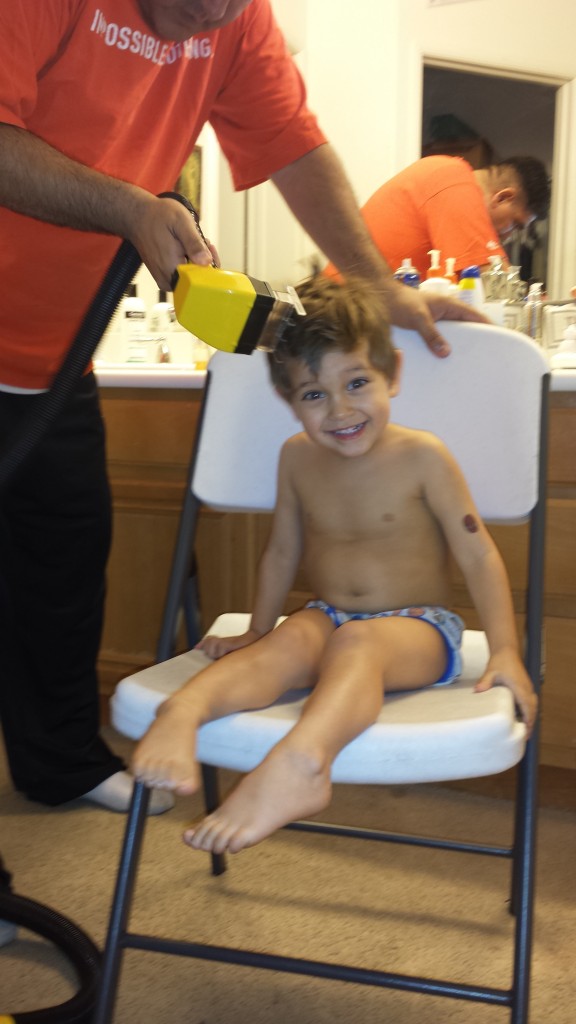 And his silly faces too! This picture cracks me up!!