Nik is playing football for the Channel Island Raiders! He loves playing football and has loved the challenge that comes in high school! He was asked to play JV instead of freshman and he is doing so so so good! His team is won both their games so far this year! Last week they played Oak Park and it was his best game yet!!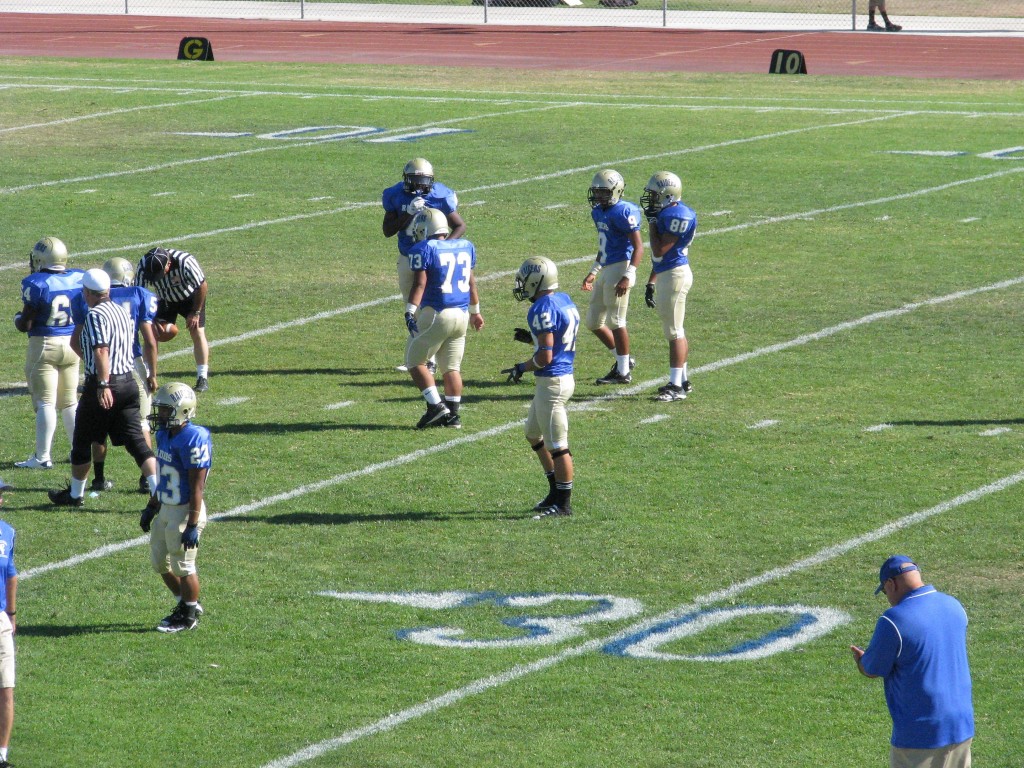 Nik is number 42!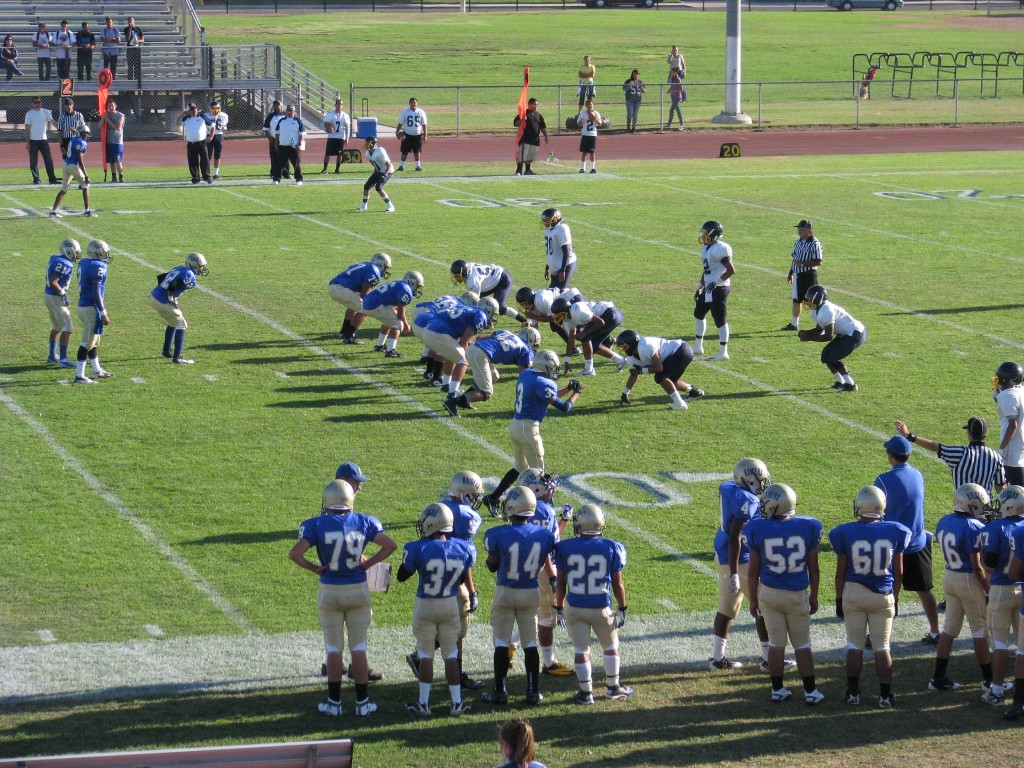 He plays offense, defense and on all special teams!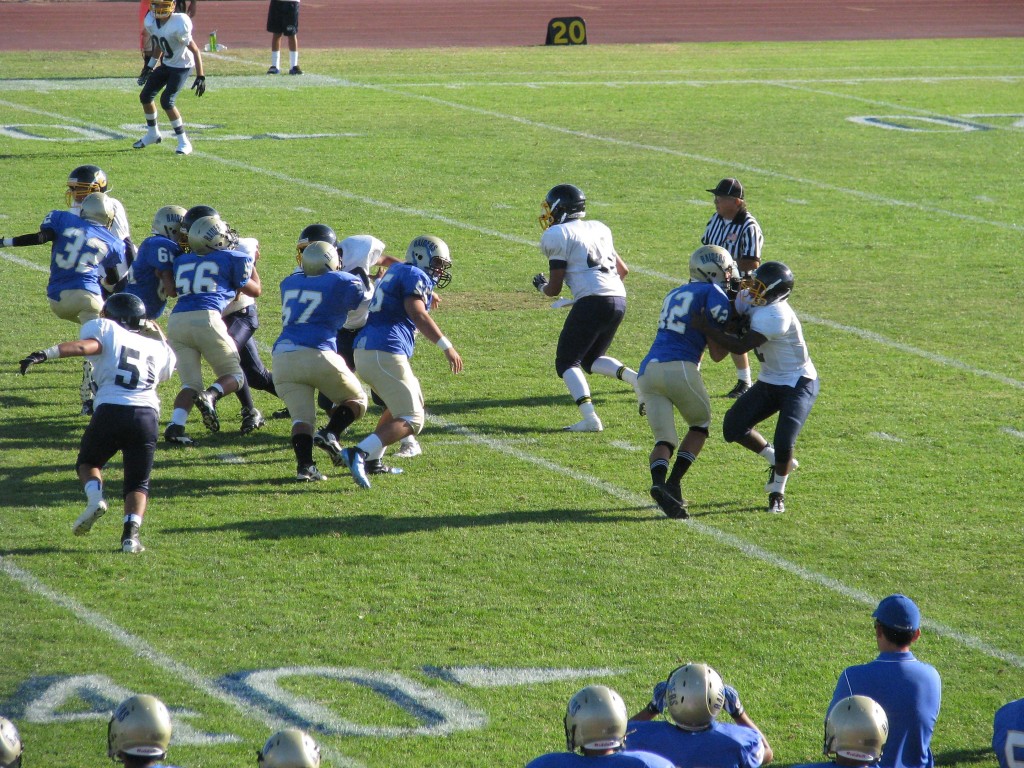 He looks so good out there!! My baby!!!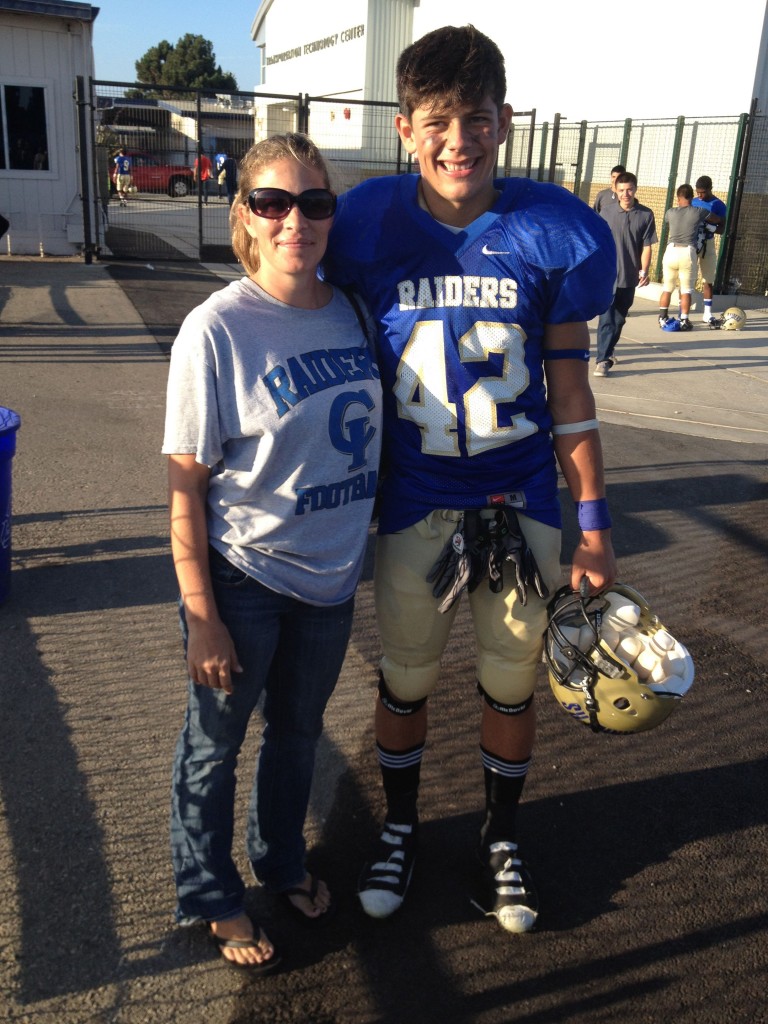 Ammon enjoys watching his big brother play!!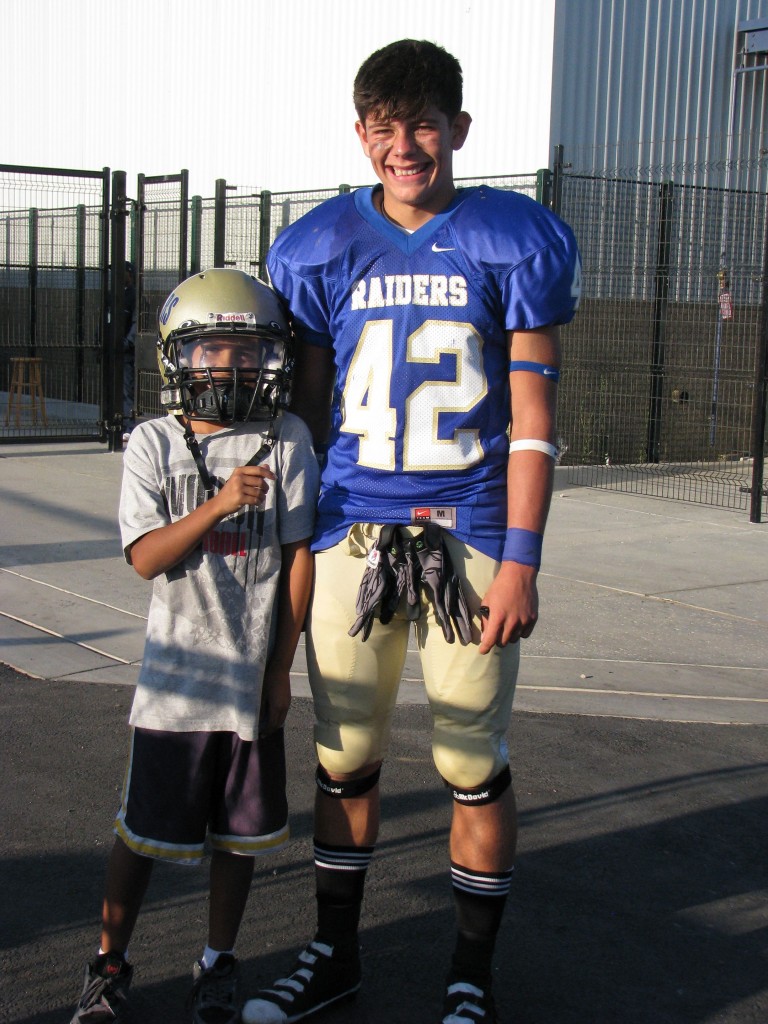 Uncle Jeffy taped up Nik's shoes pretty cool!!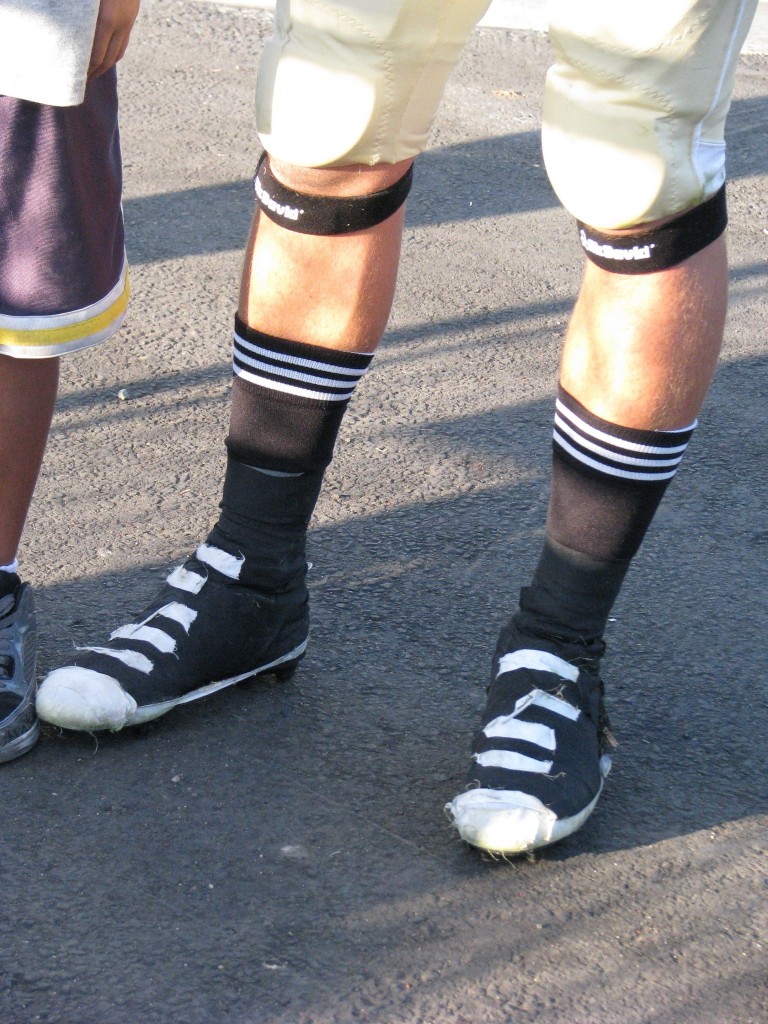 Here are a few videos of Nik's big plays! This is his first touchdown of this game but his second this season.
The score board after his touchdown.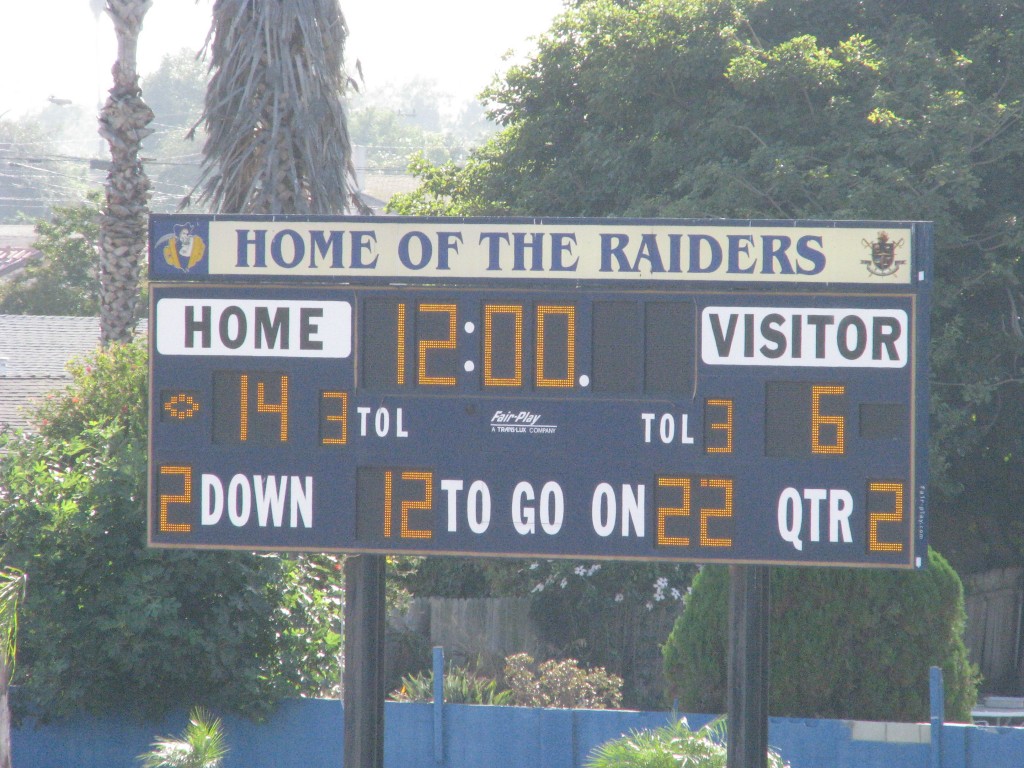 Nik had 4 catches for 64 yards.

His second touchdown of the game!!
Here is a little defense Nik causes the fumble and then falls on the ball and recovers it!
Nik is the punter also. It is hard to tell in this video but he almost put it on the 1 yard line!