Zoe is going to a week long camp with the young women in our church in August! In order to go the girls had a fundraiser to help earn enough money. They served dinner and then had a dessert auction! Zoe worked really hard and made lots of desserts to help earn money! Here are a couple of her best looking cakes.
She made an ice cream cake!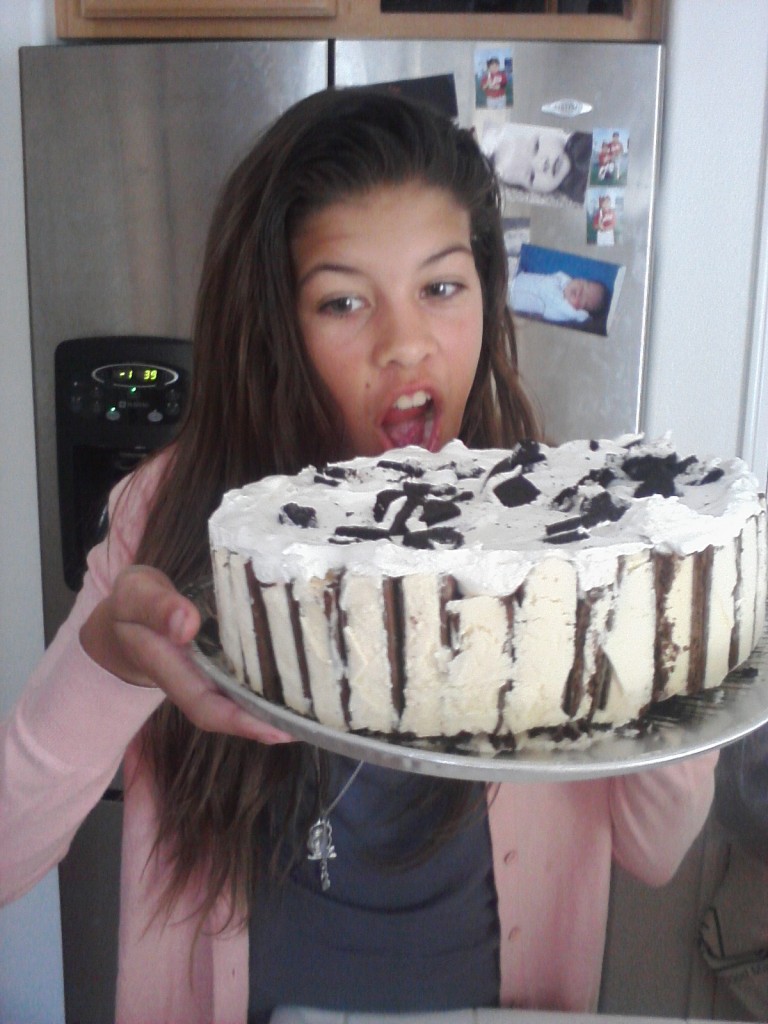 She made a whopper cake!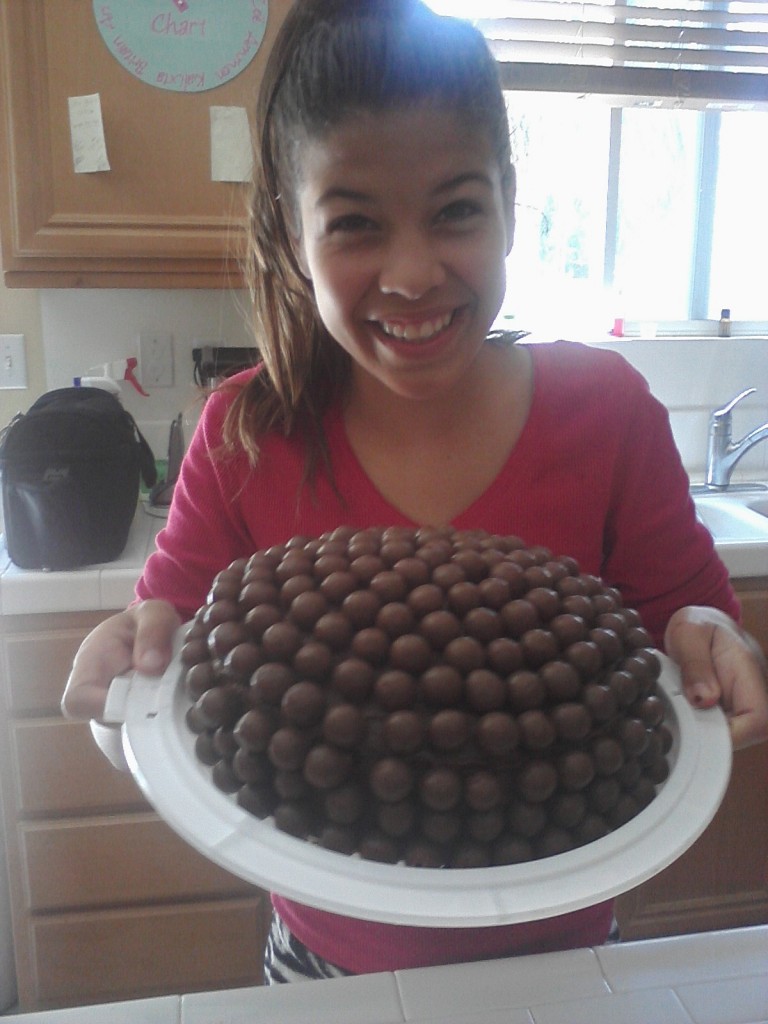 She made a skittle cake!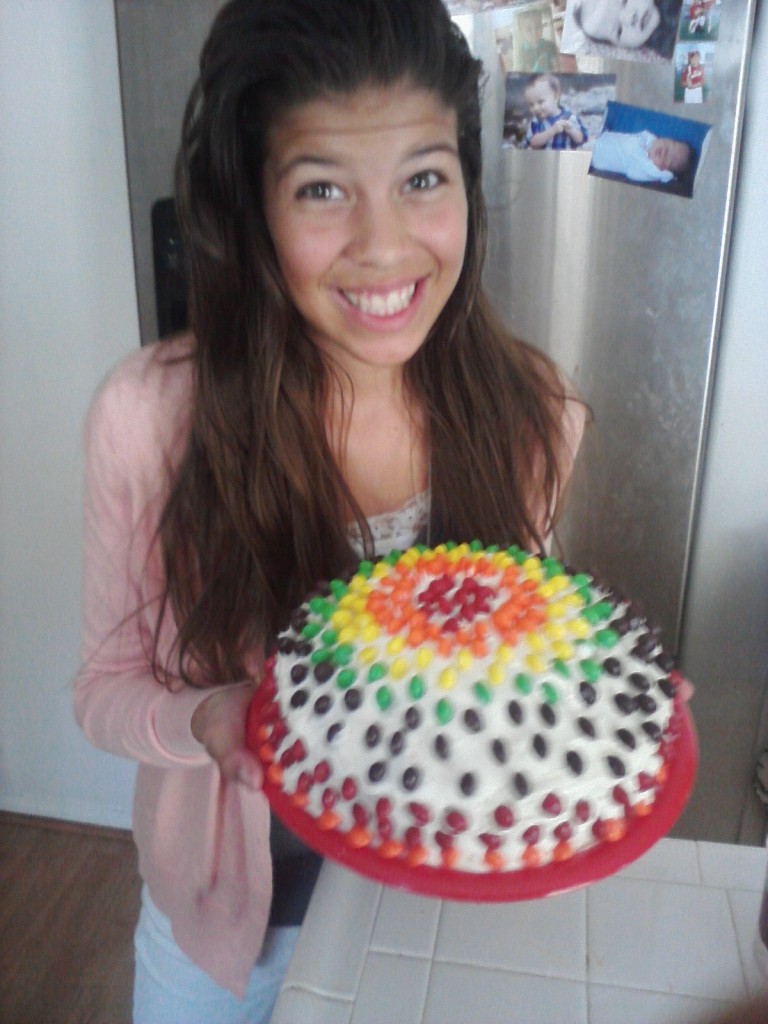 An M&M cake.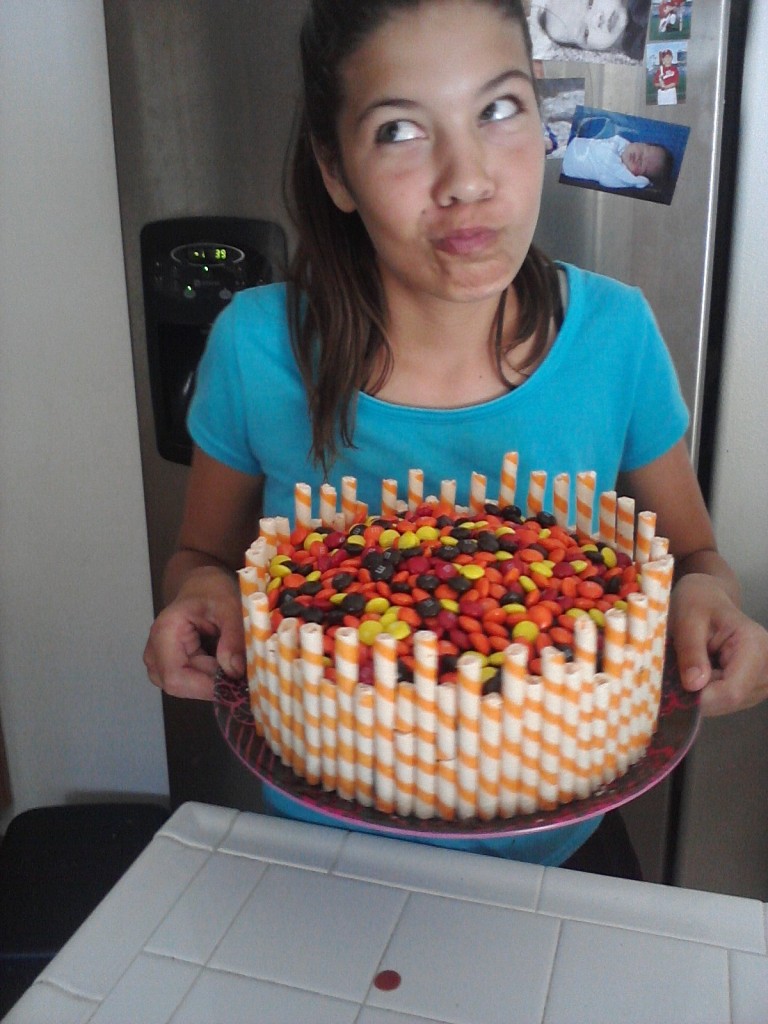 Kalixta and Britain went to a friend's house (Bradshaws) and helped them make a cake! They were very proud of their cake!!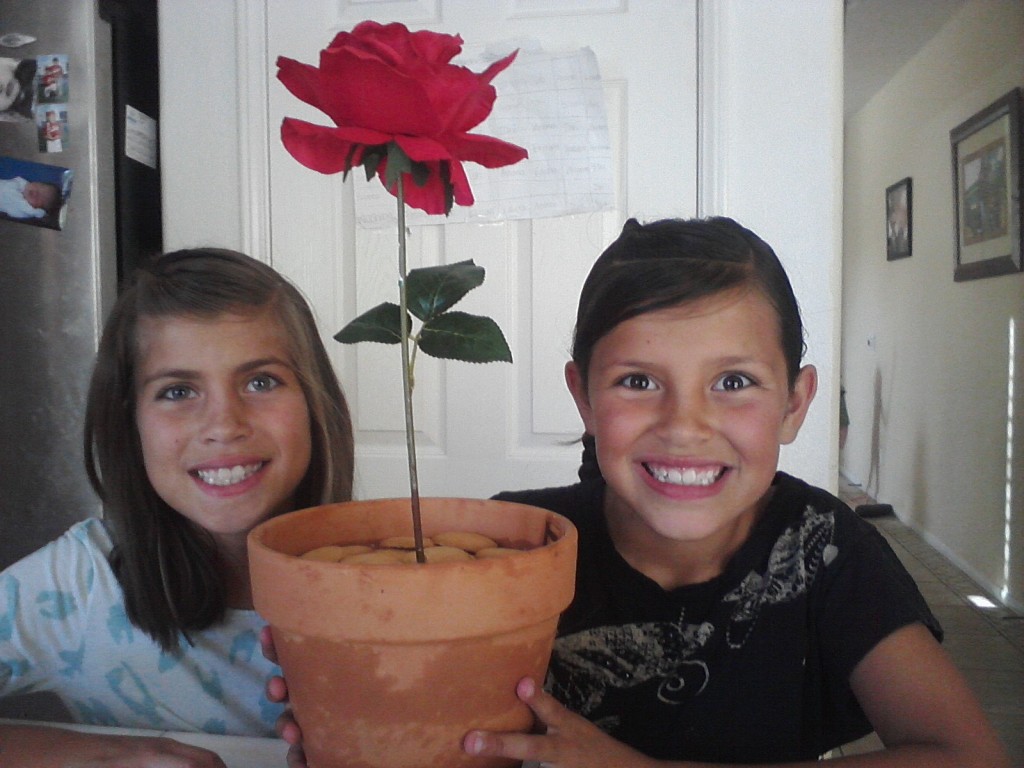 So proud of my hard working daughters!