Nik convinced me to let him play flag football for his school. It has made a lot of long days getting him from one practice to another. BUT it has been so fun watching him play! He is awesome!
He plays on the offense! He has ran in and caught LOTS of touchdowns!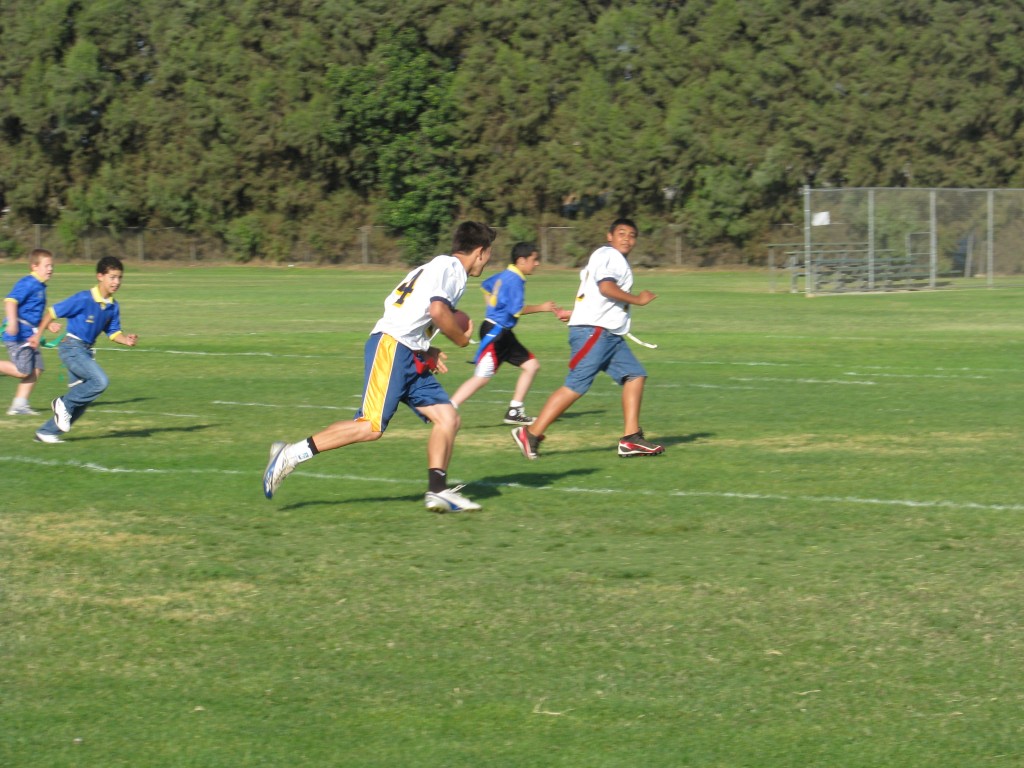 He even plays QB sometimes! He has thrown a number of touchdowns too!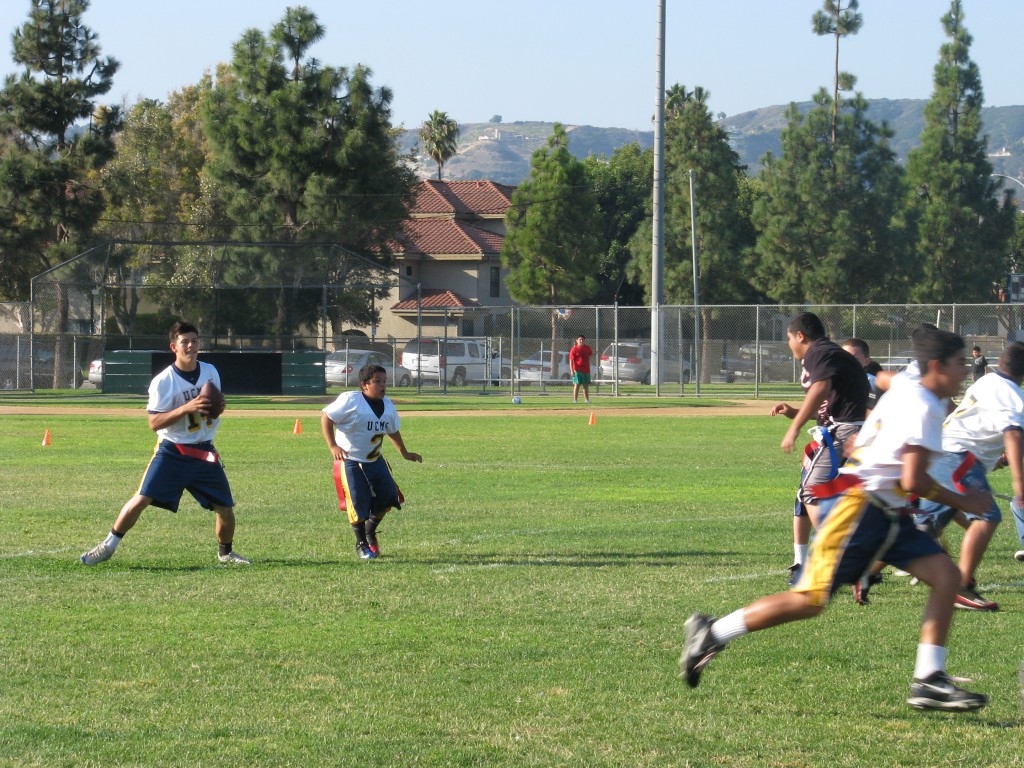 He also plays defense. He is great at getting that flag!!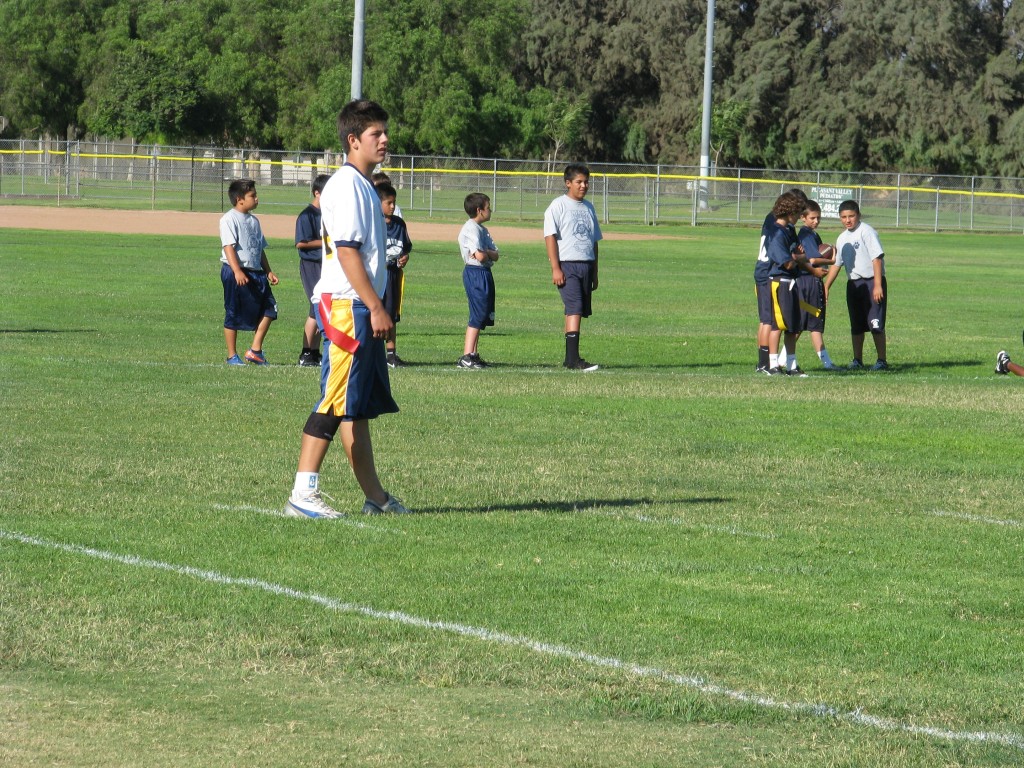 His Momma is, as always his biggest fan, but she has a little competition! A girl from his school made this sign for him!!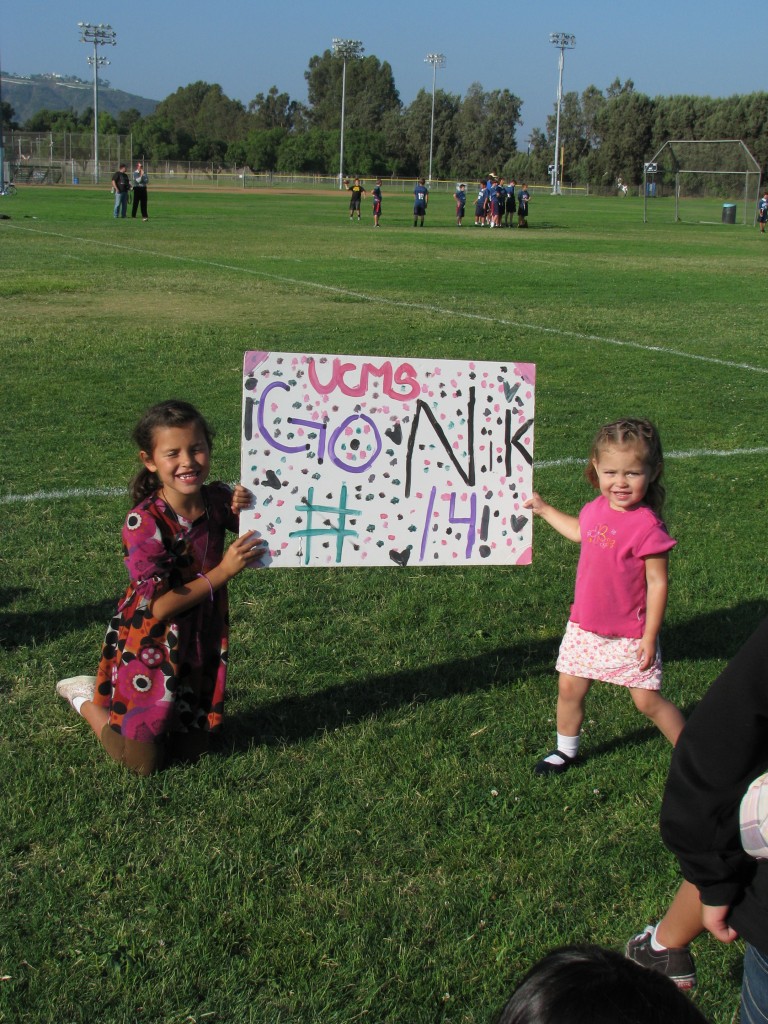 Here are two short videos of Nik in action!!

Nik's team has only lost one game this season!! They won their play off game yesterday and will play in the championship game Monday!! It will be a great game!!
Go UCMS!!!