The weekend after Zoe's fashion show was the Fiesta!!! You all know by now how much our family loves the Fiesta!!! Adam's parents were in charge of the Sweet Tooth booth this year so we made lots of yummy treats to help out! The kids loved visiting the Sweet Tooth Booth during the Fiesta!!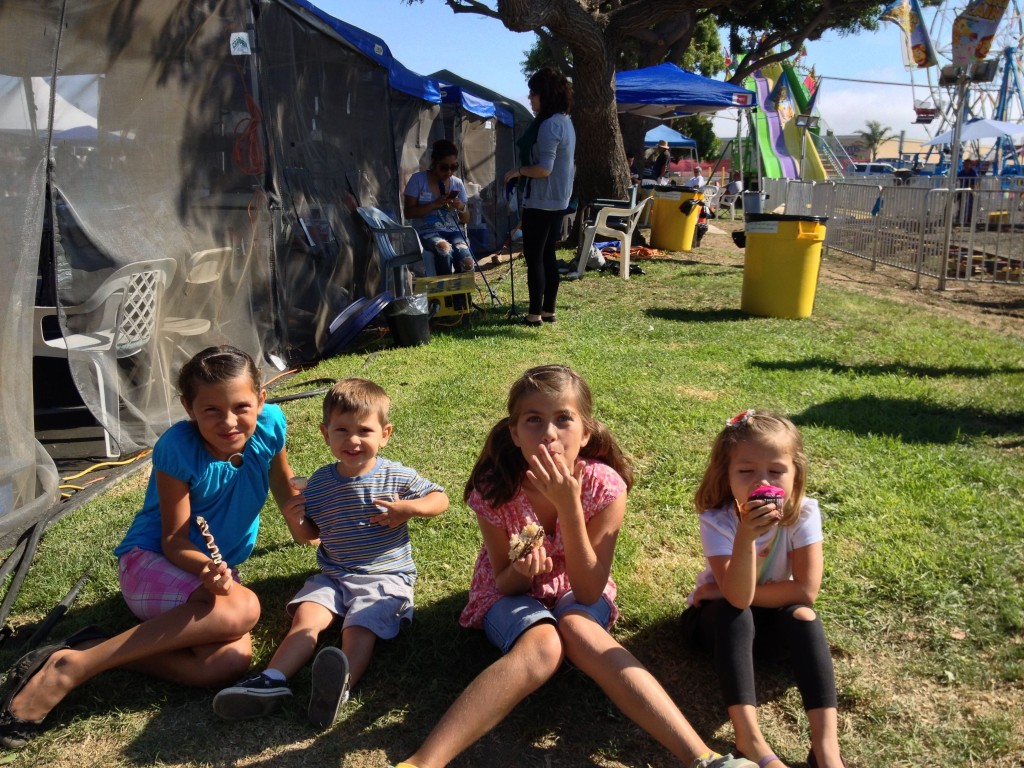 We made cake pops!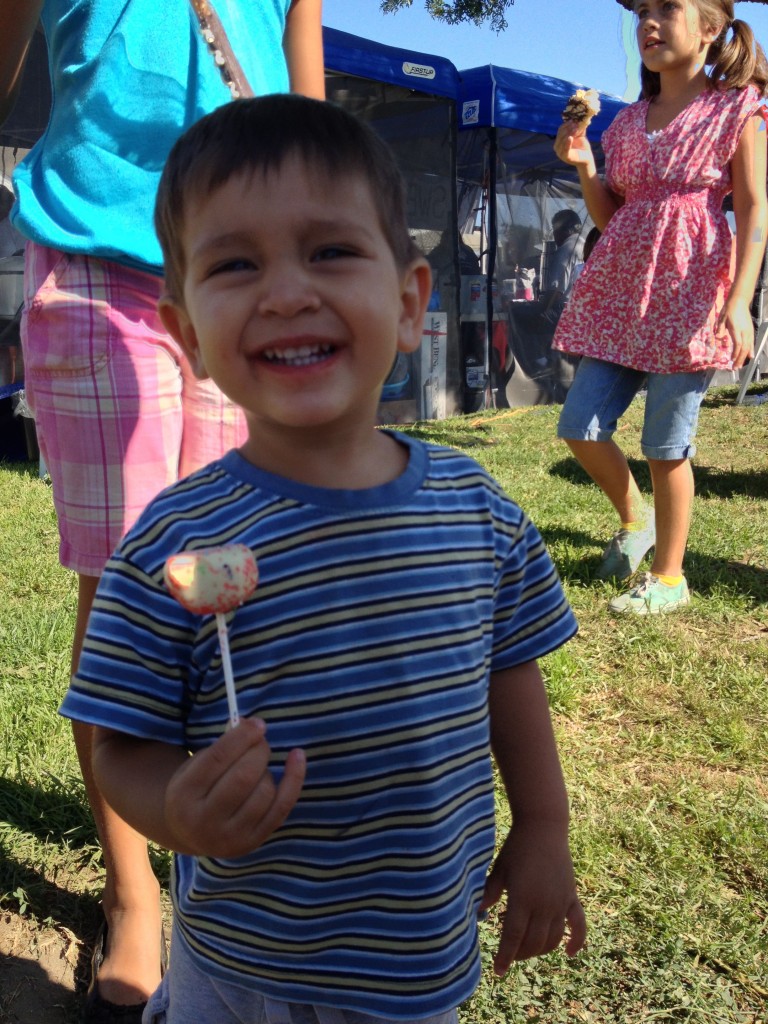 Big chocolate dipped pretzels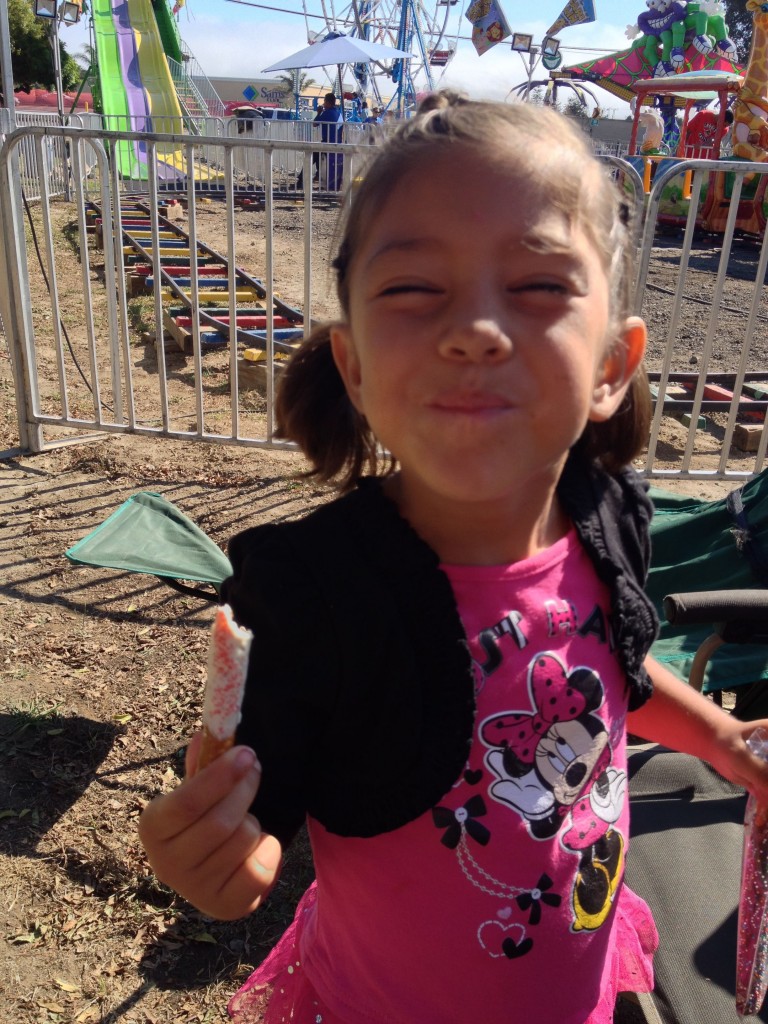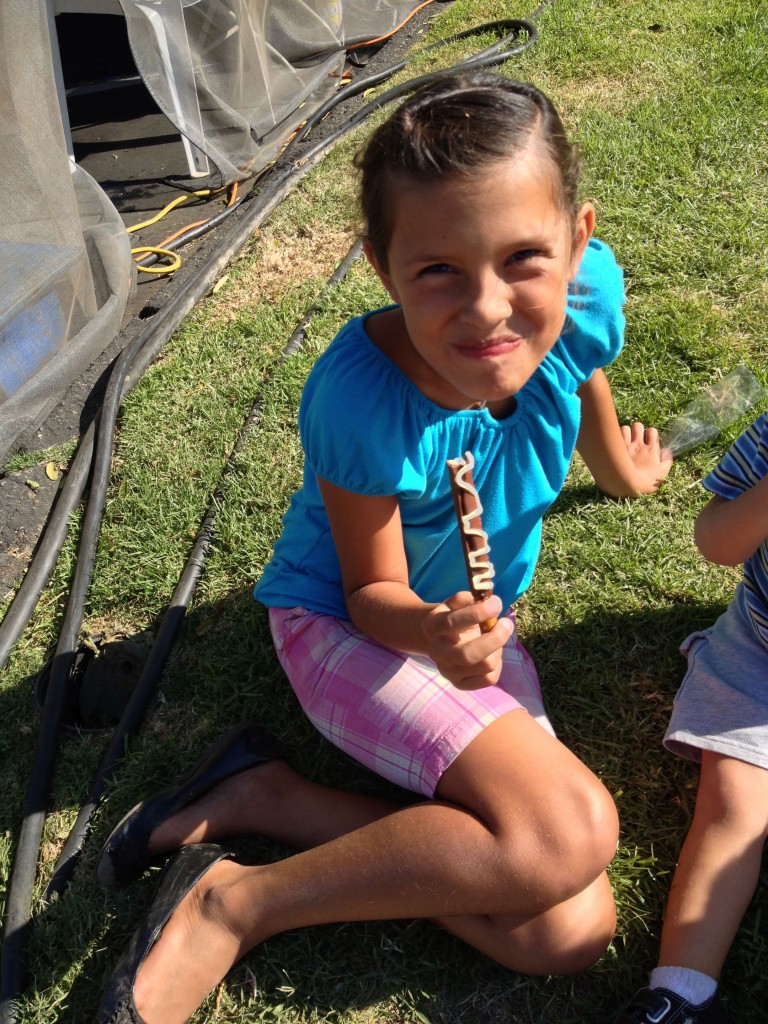 Rice Crispy treat, brownies and lemon bars!!
Zoe helped work in the booth and had a good time with Grandma and Grandpa!