Saturday was the annual Fiesta at Adam's Dad and Mom's church. They did the sweet tooth booth again this year. Adam and I tried our hand at making fancy caramel apples! They were a hit and we all had a great time making them!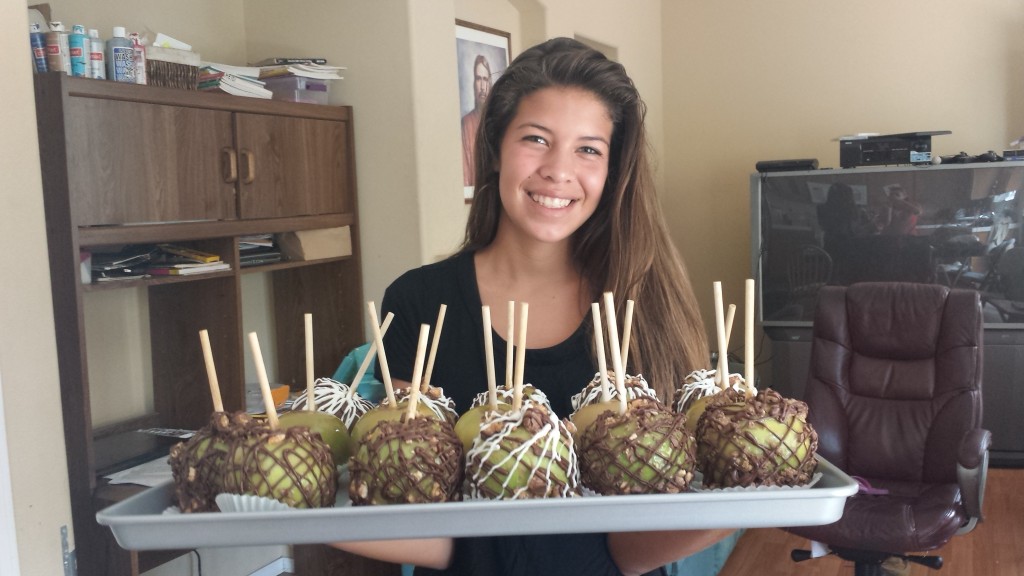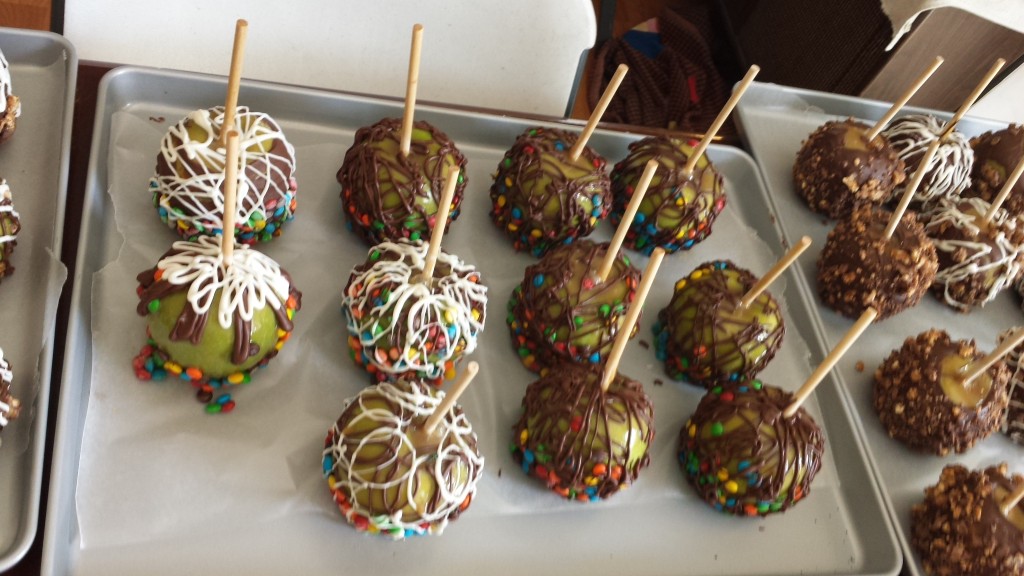 Zoe, Ammon and Adam all had fun helping in the booth.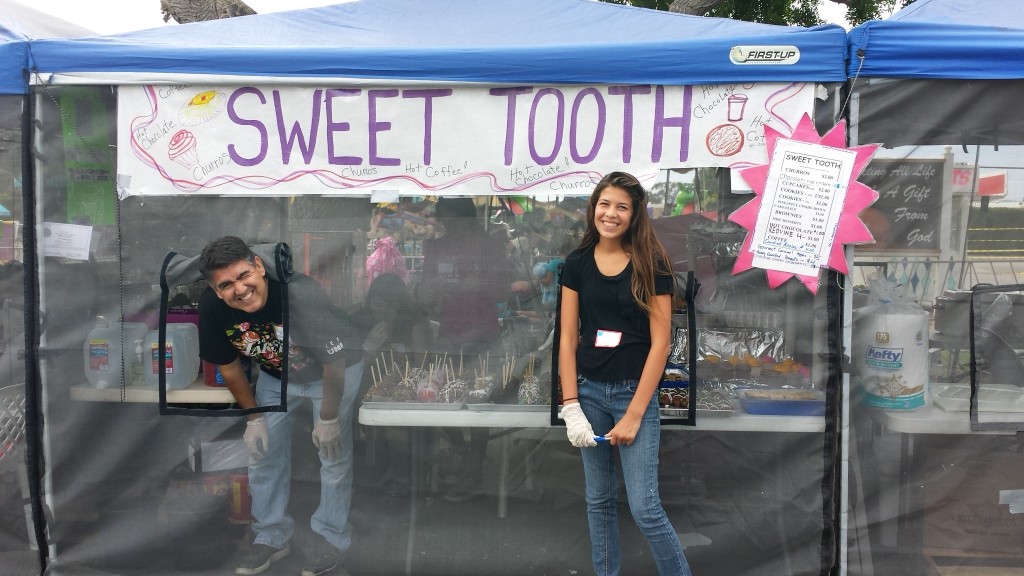 This year I had the kids work to earn money they got to spend at the Fiesta, even Michael! They worked hard for their money! They always have to get their face painted.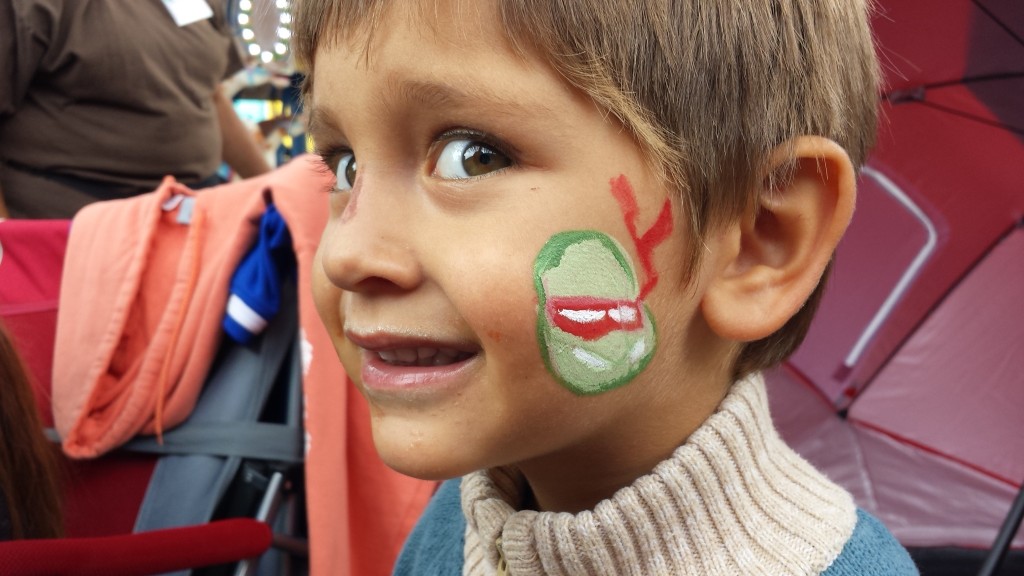 The used most of their money pitching to Barry for prizes!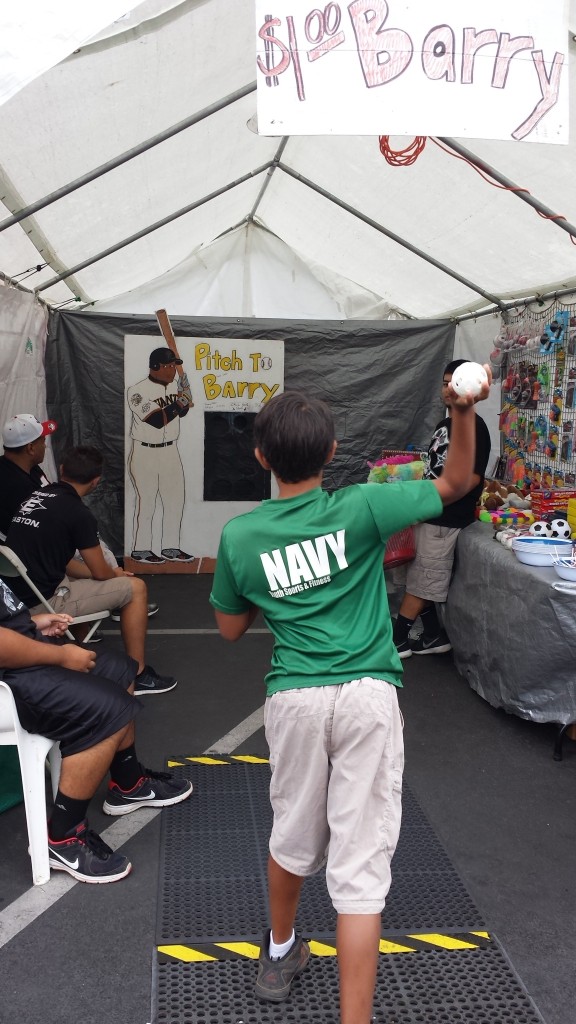 They always get something, but if you get 3 strikes you get to write your name on the board! My kids' names were on there a lot!!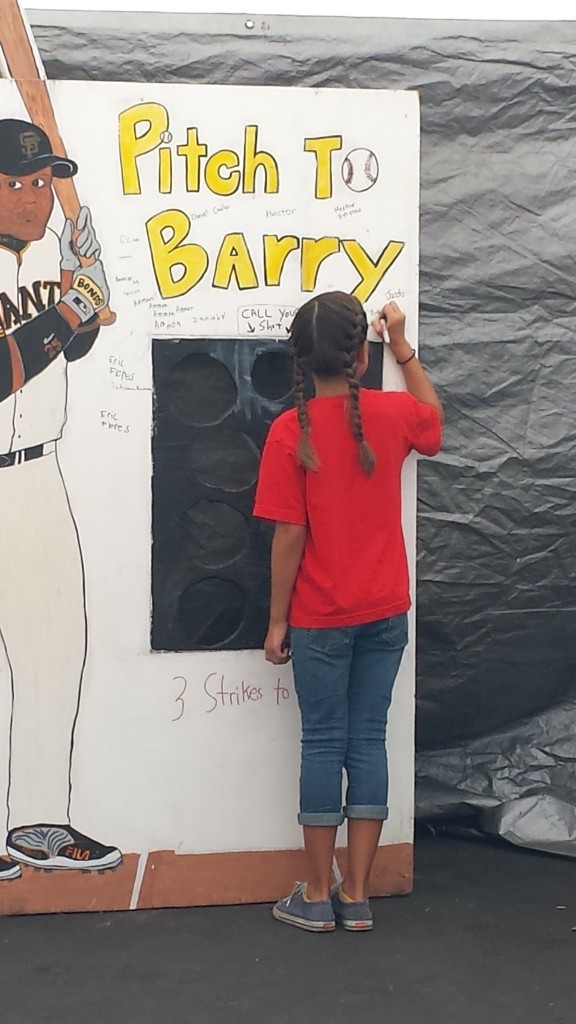 Ammon won a prize for Tori! She could get two strikes but that last one was so hard…..so Ammon helped her!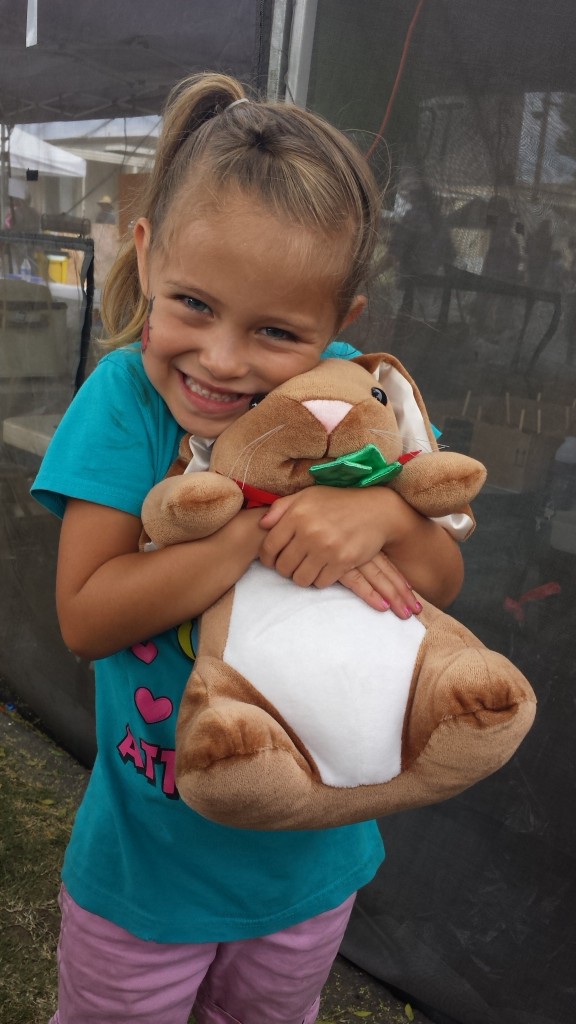 They loved the rides. This car ride was one of Michael's favorites.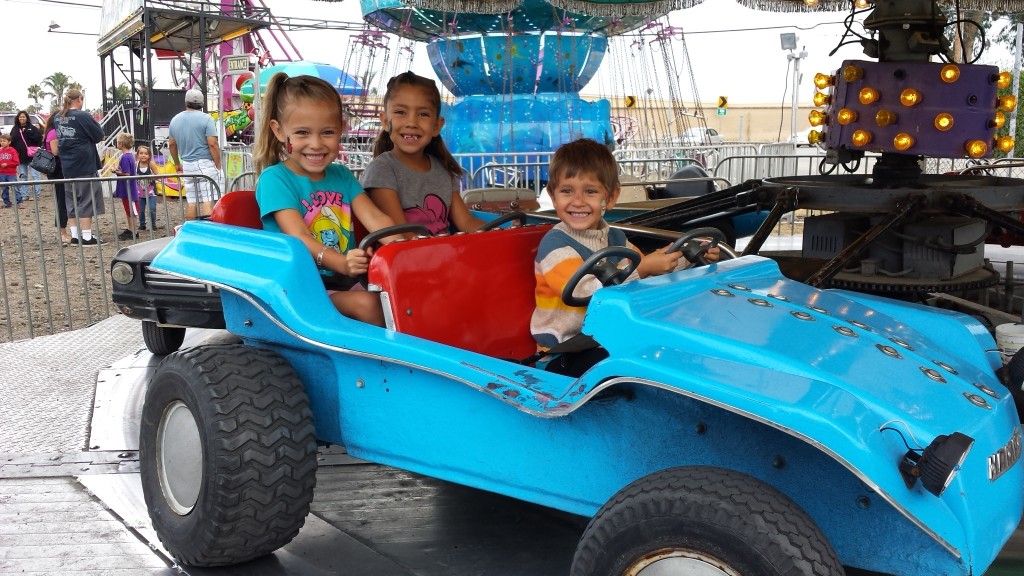 The slide is everyone's favorite!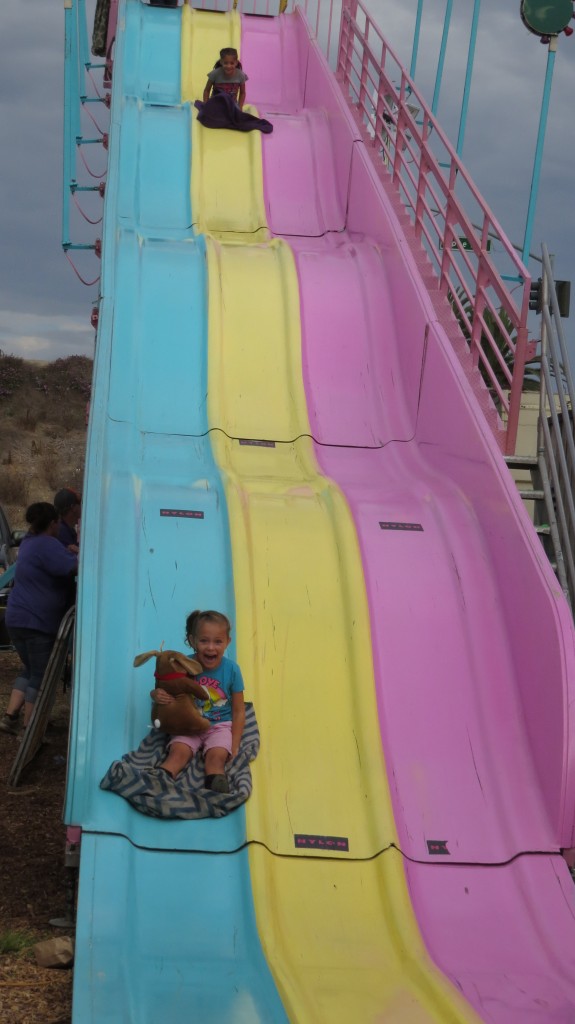 There was a few new ones we really liked. The obstacle course one was cool.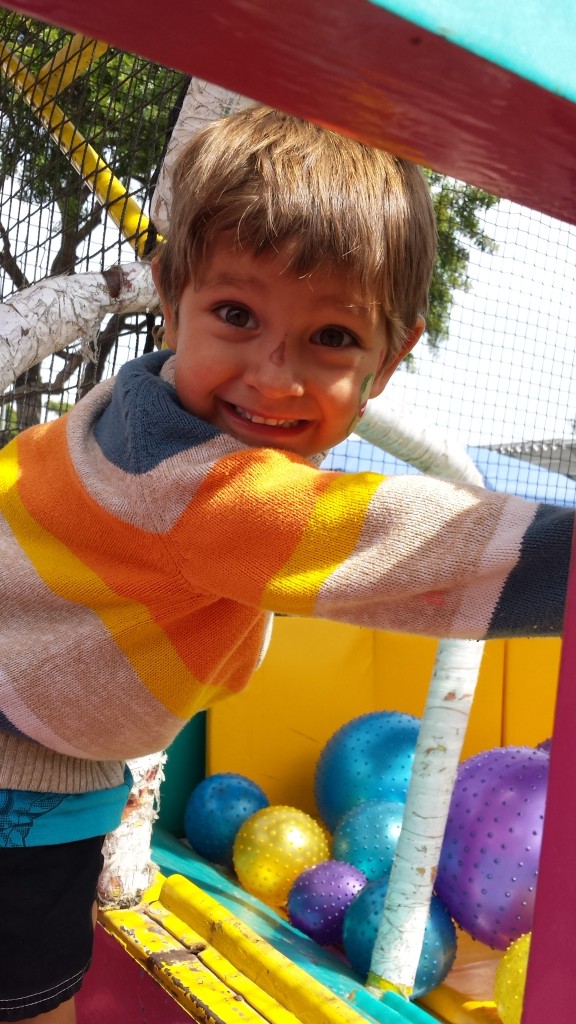 Super hero fun house looked awesome!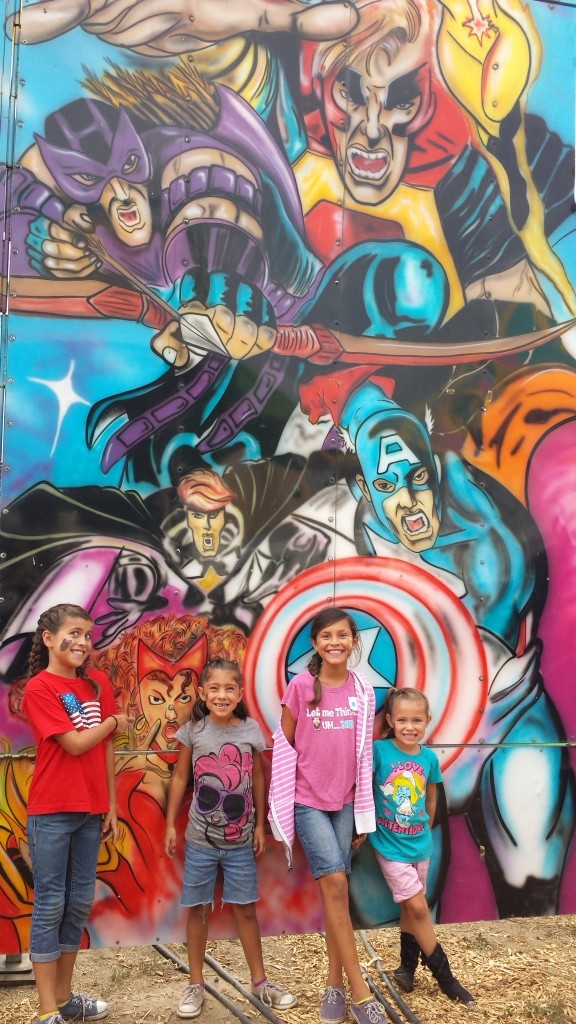 Adam enjoyed a few rides with his girls!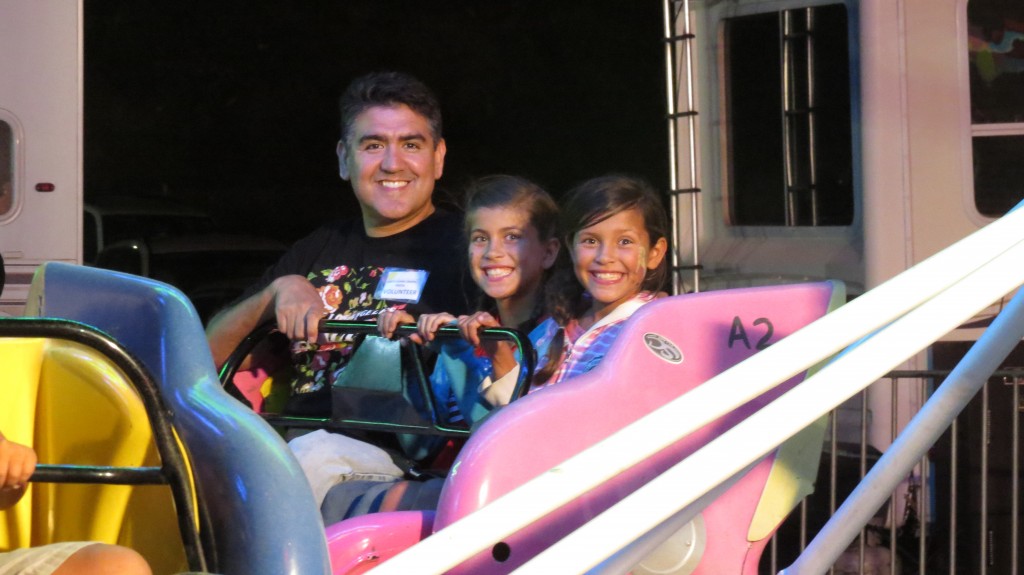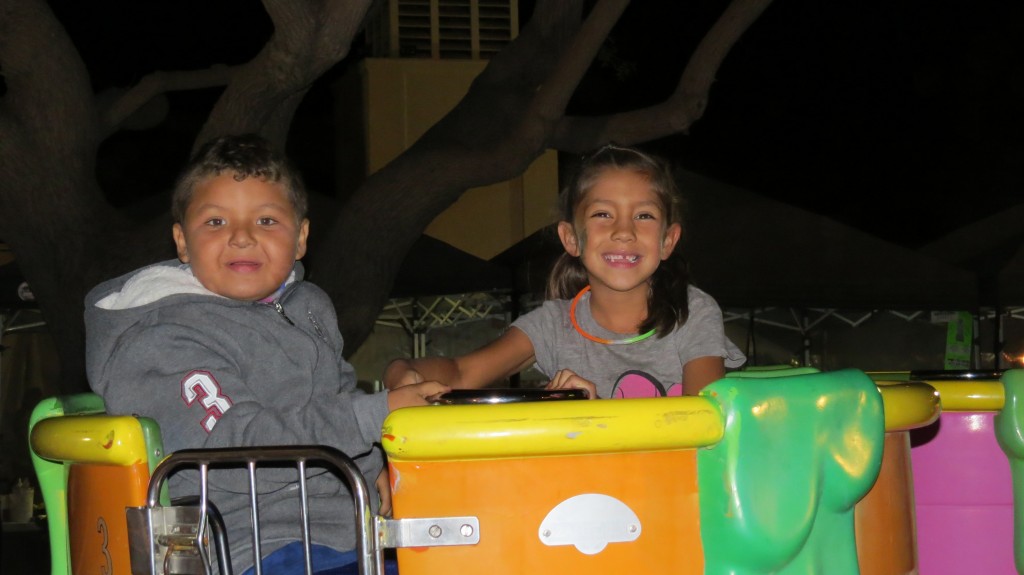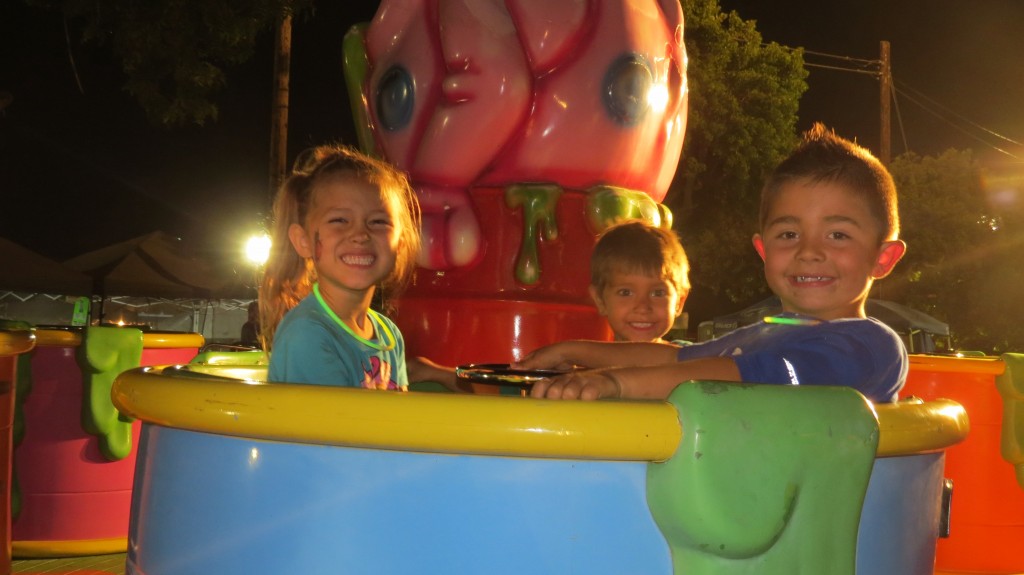 .