The kids have to get their faces painted at the Fiesta! I like to do it first thing Saturday morning so they can have it all day long!
Tori asked for a heart since she loves the Fiesta!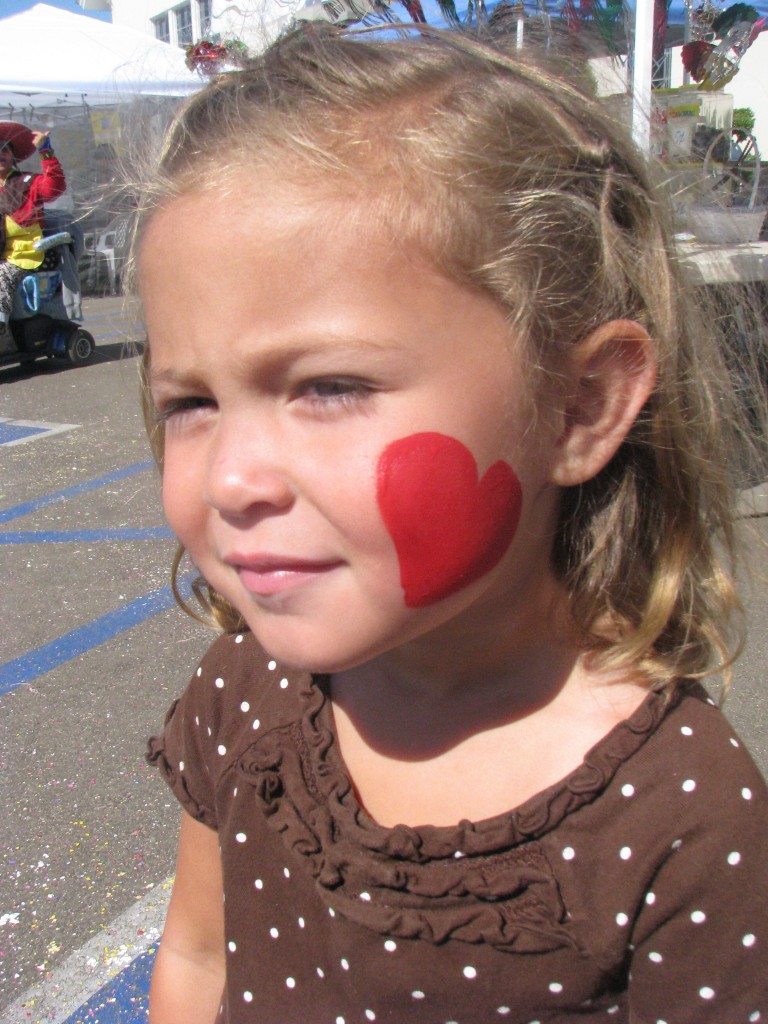 Zoe got a cool ice cream come!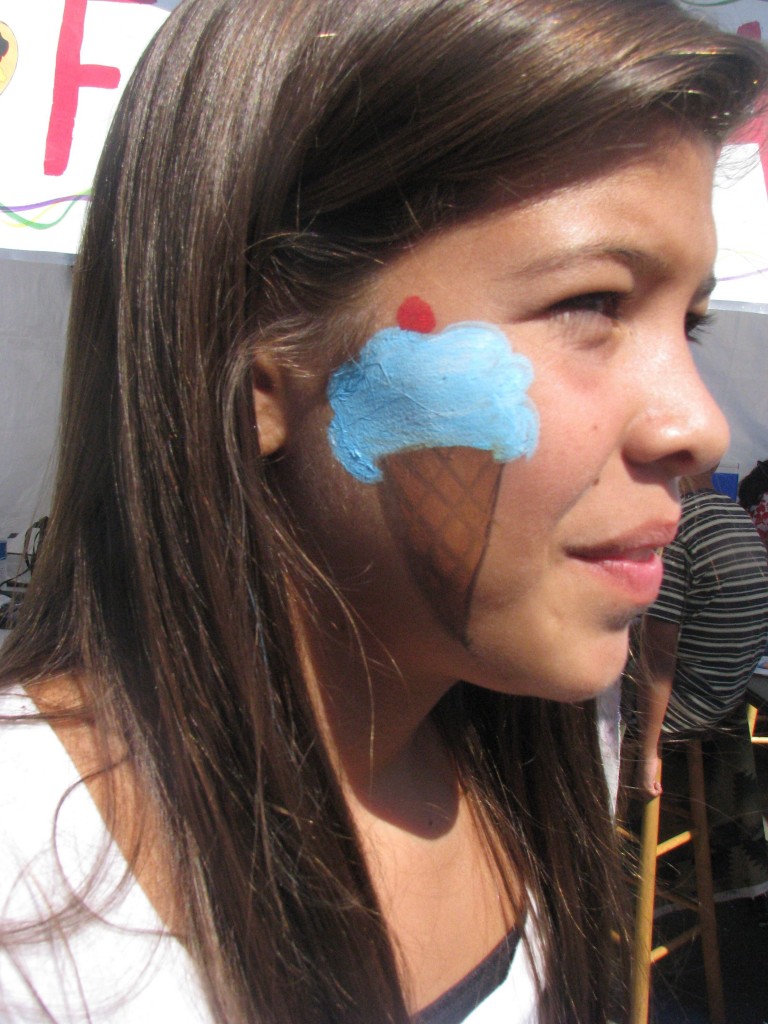 Ariana thought that was a good idea and got one too!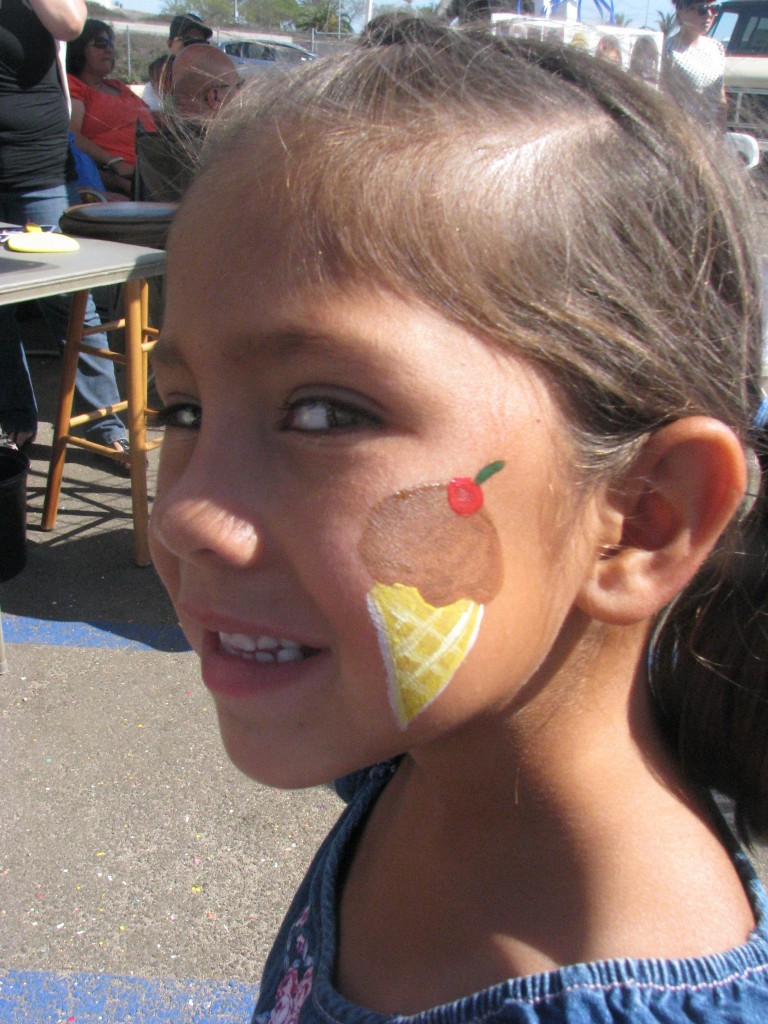 I loved Britain's mustache and bushy eyebrows!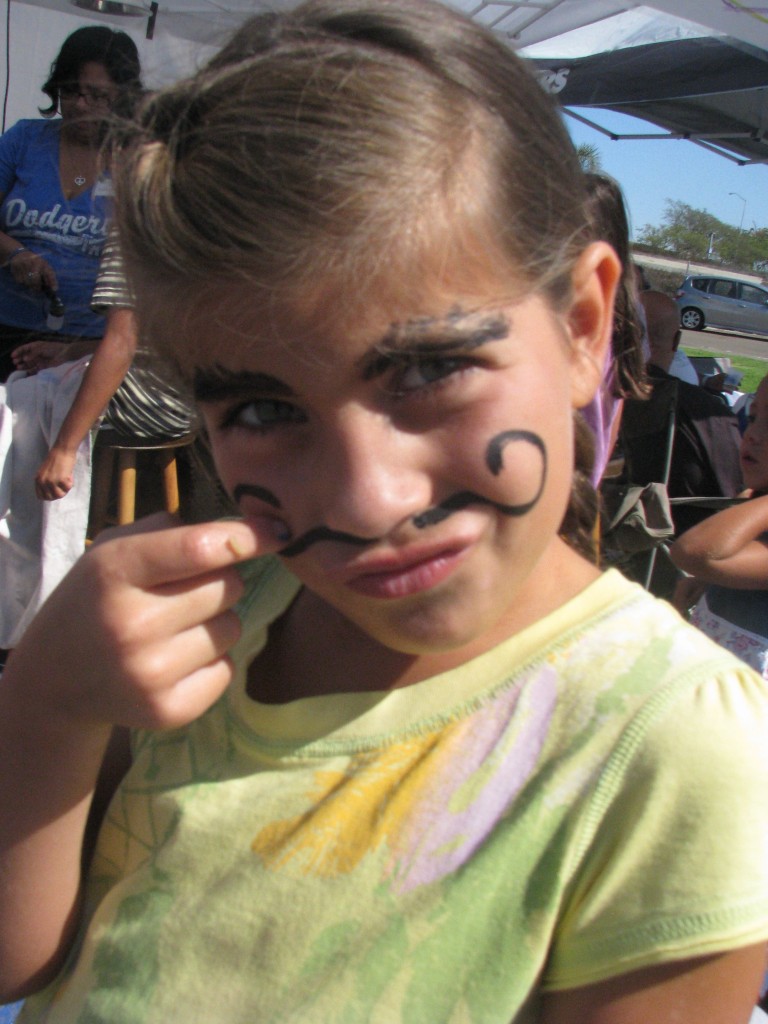 Ammon didn't want his face painted but was supporting the Lakers with his arm!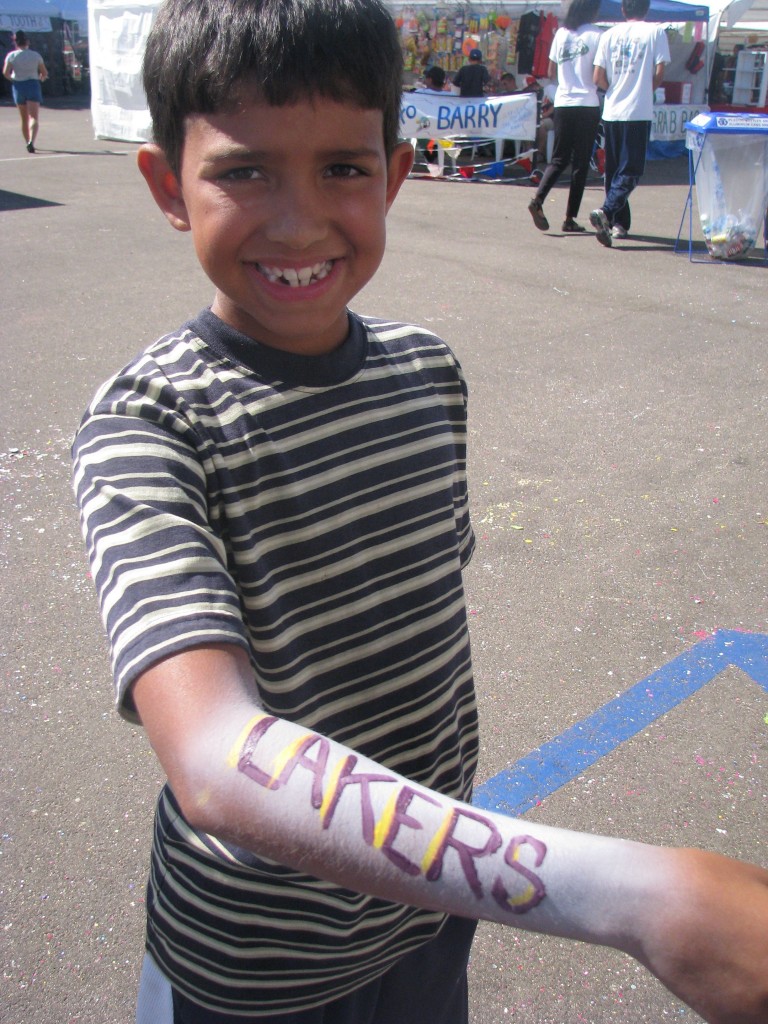 Kalixta got an angel on her sweet cheek!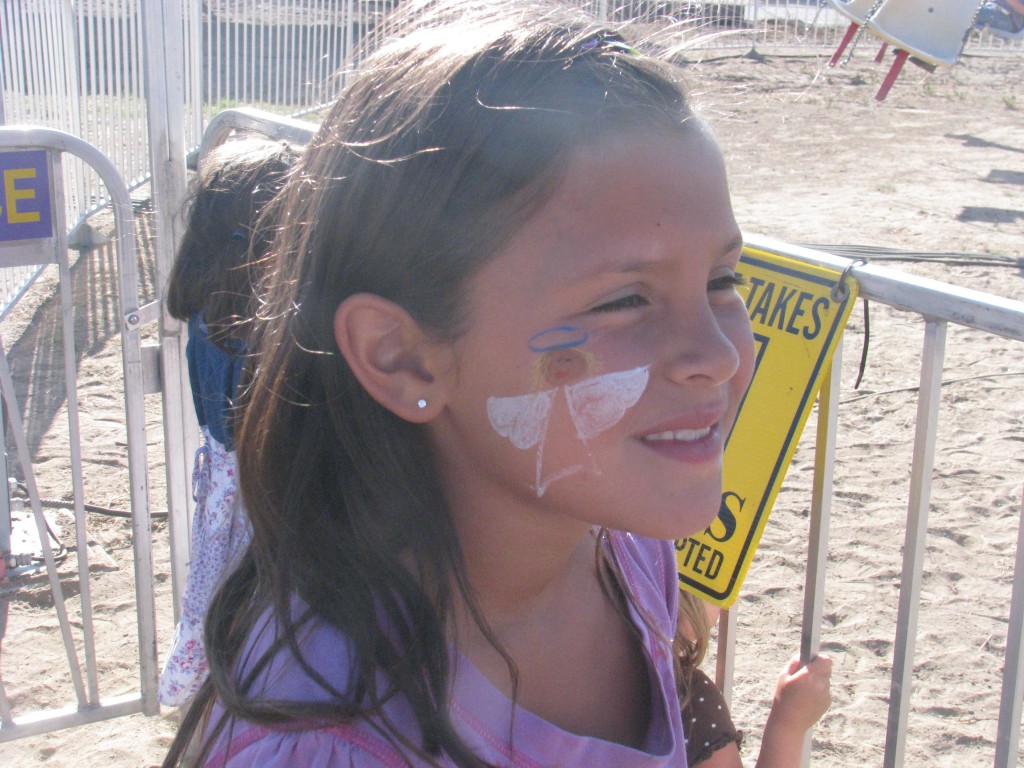 Ammon and Nik's most favorite game to play is striking out Barry Bonds. Nik left for Scout camp Saturday so he didn't get to try but Ammon did! He struck Barry out 19 times by the end of the day!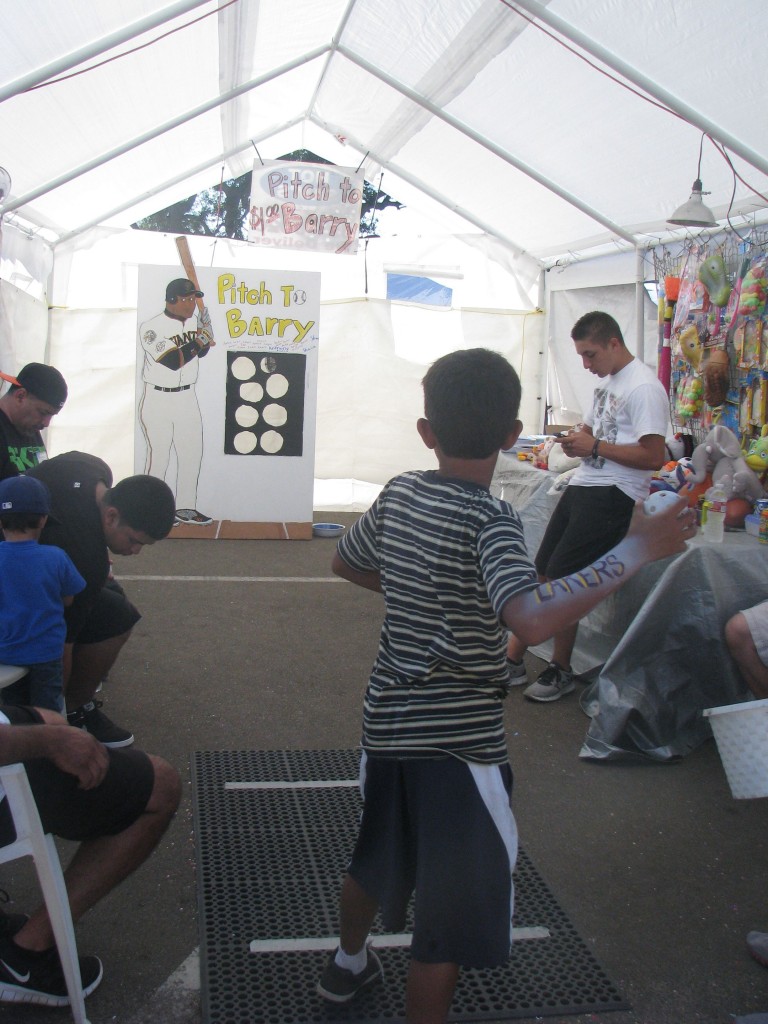 Ammon and Barry! Can you  see Ammon's name on there over and over again!!