Dying eggs in our house is no easy feat! This year is no exception! We have over 40 dozen empty eggs that I have been saving for the last few months waiting to be colored, filled with confetti and flour and cracked on someone's head!
We have so much fun dying them!!
The Gang!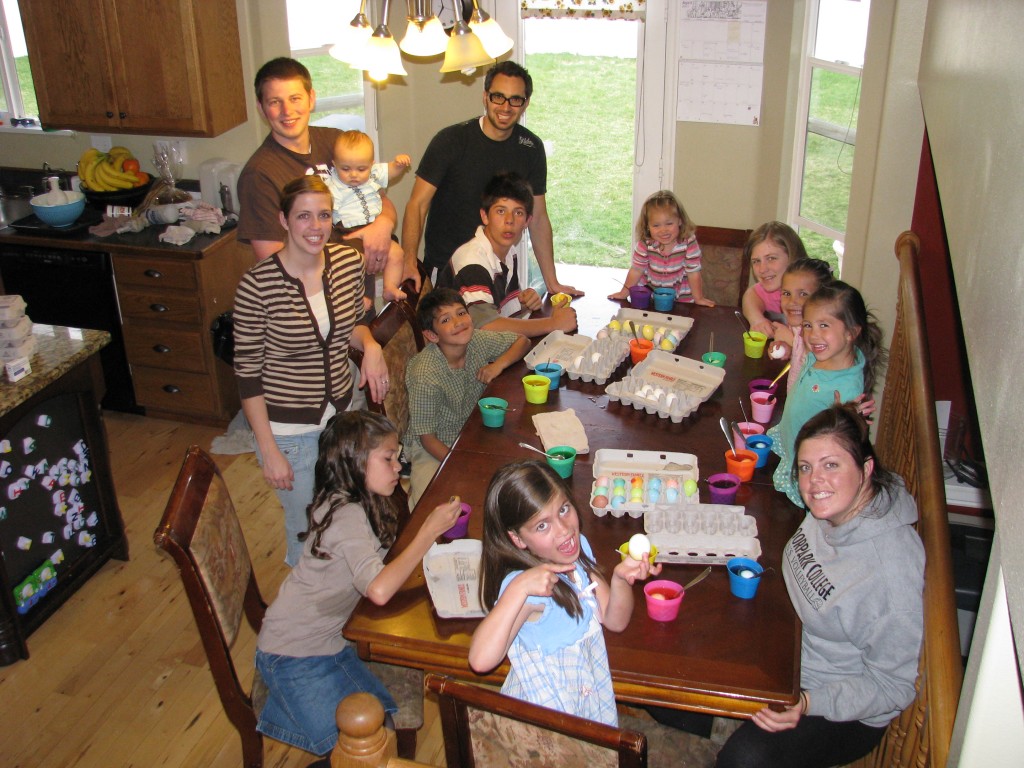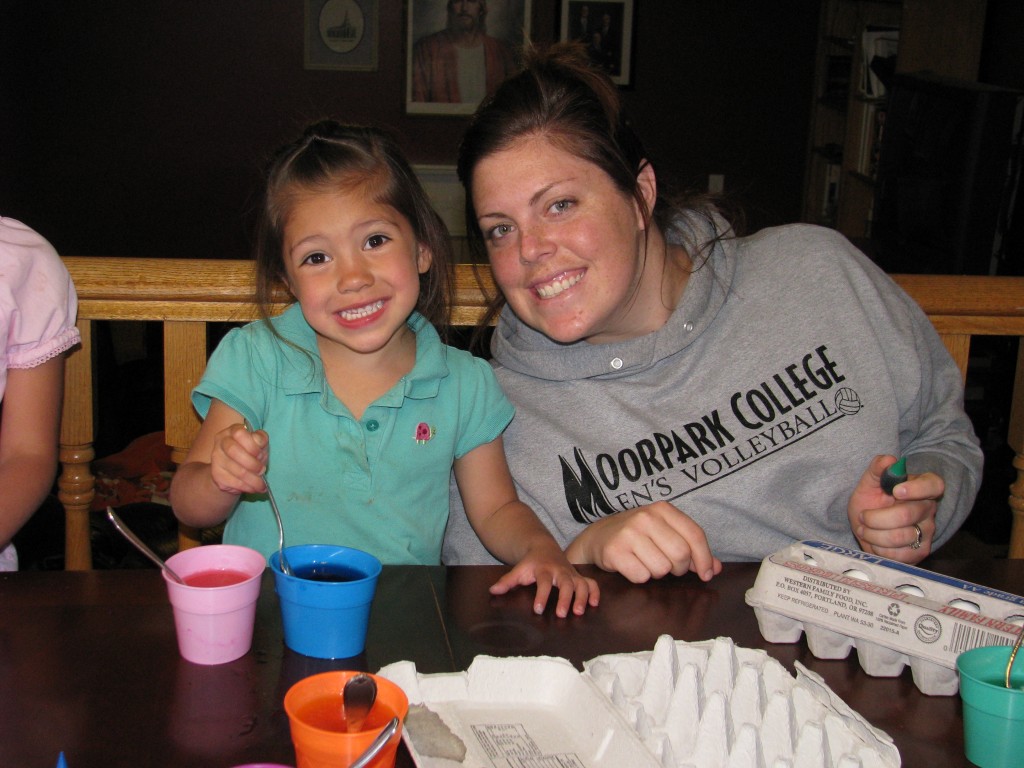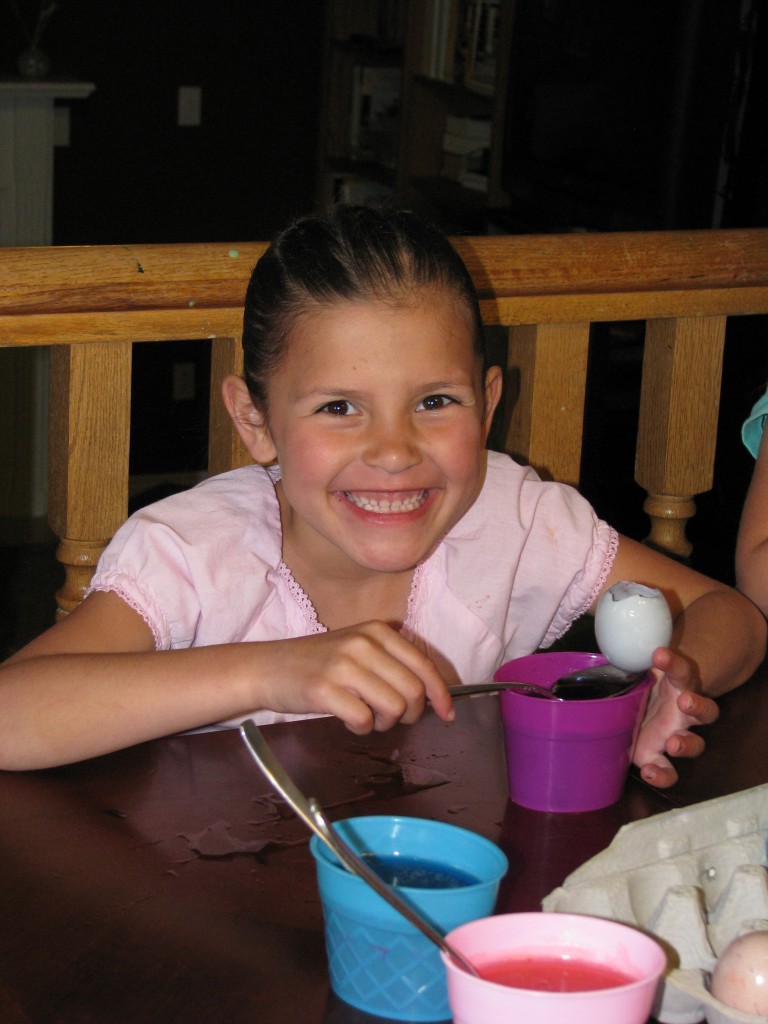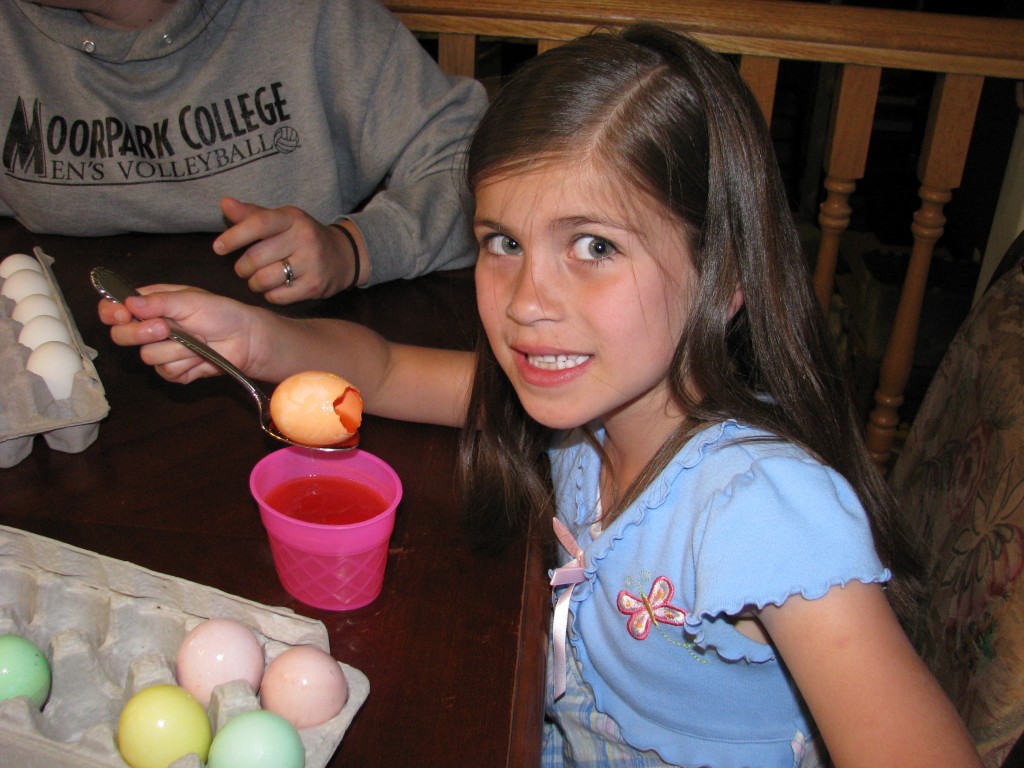 The thumbs up was totally an accident caught on film but I love it!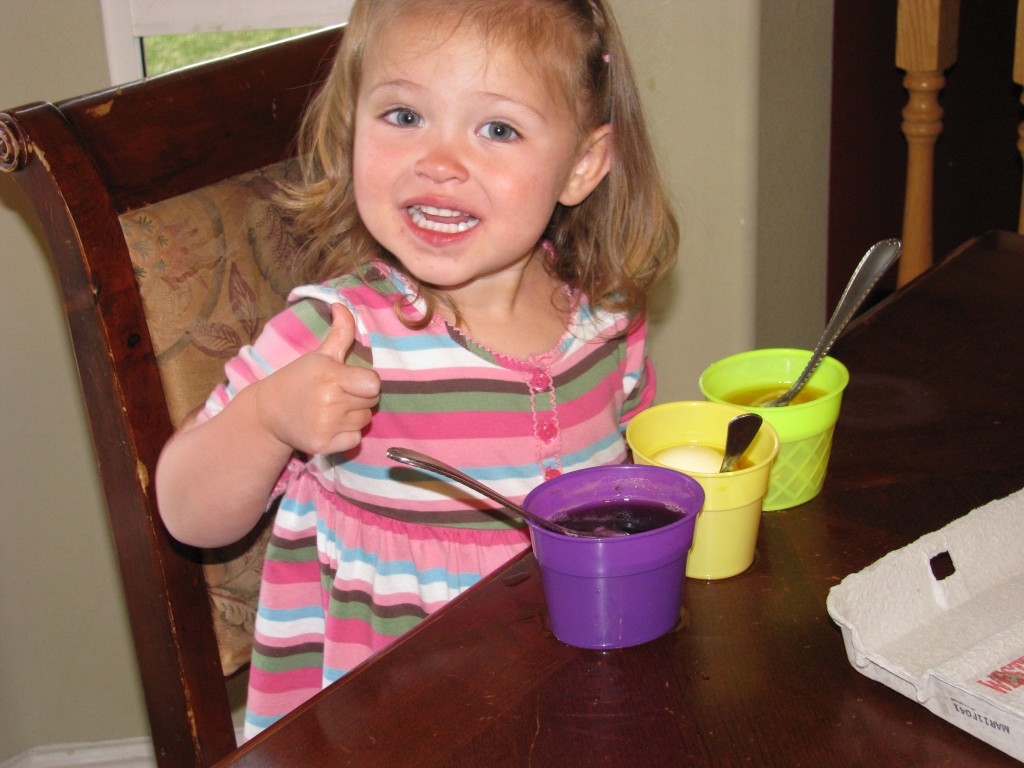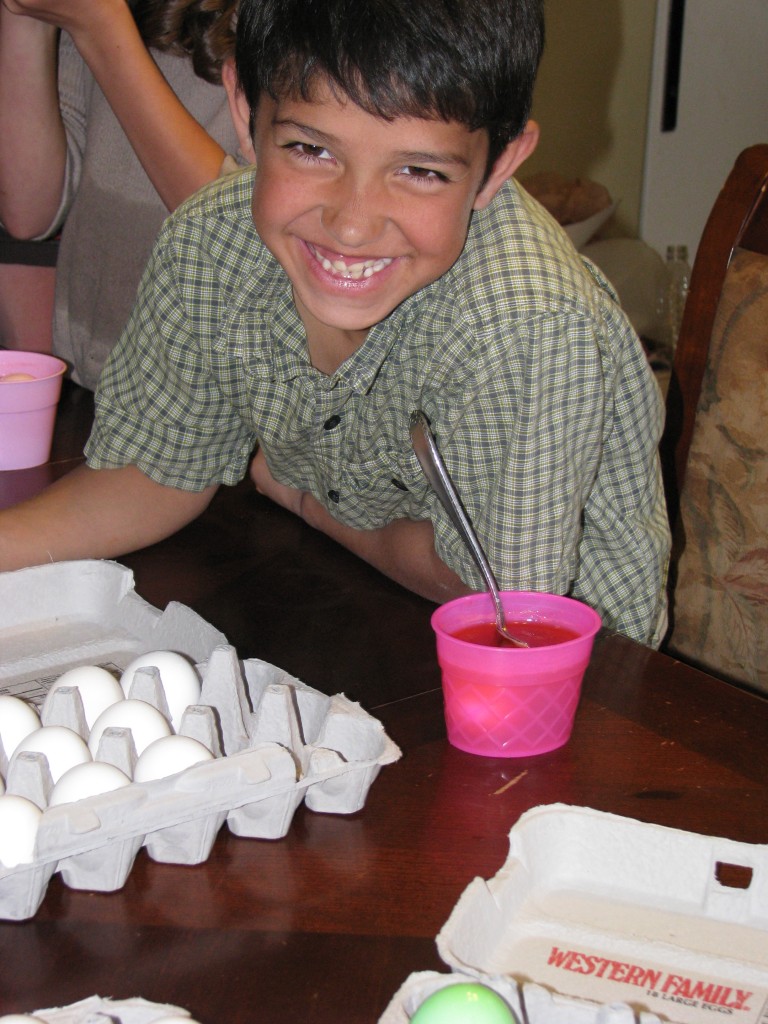 Zoe was my busy little helper making sure all the eggs got replenished and taking care of! But I can't believe I didn't get a picture on her!!
The eggs!! Can't wait for Saturday!!