Today we spent the day cleaning and organizing the garage! It really took us all day and Nik did a HUGE portion of it! He most of the boxes! He was great! But sadly no photo of that! To much info!!!
Today as we were cleaning there were times I didn't need everyone so they disappeared into the back yard until I called them. When I checked on them I just had to laugh. They had set up their very own volley ball court!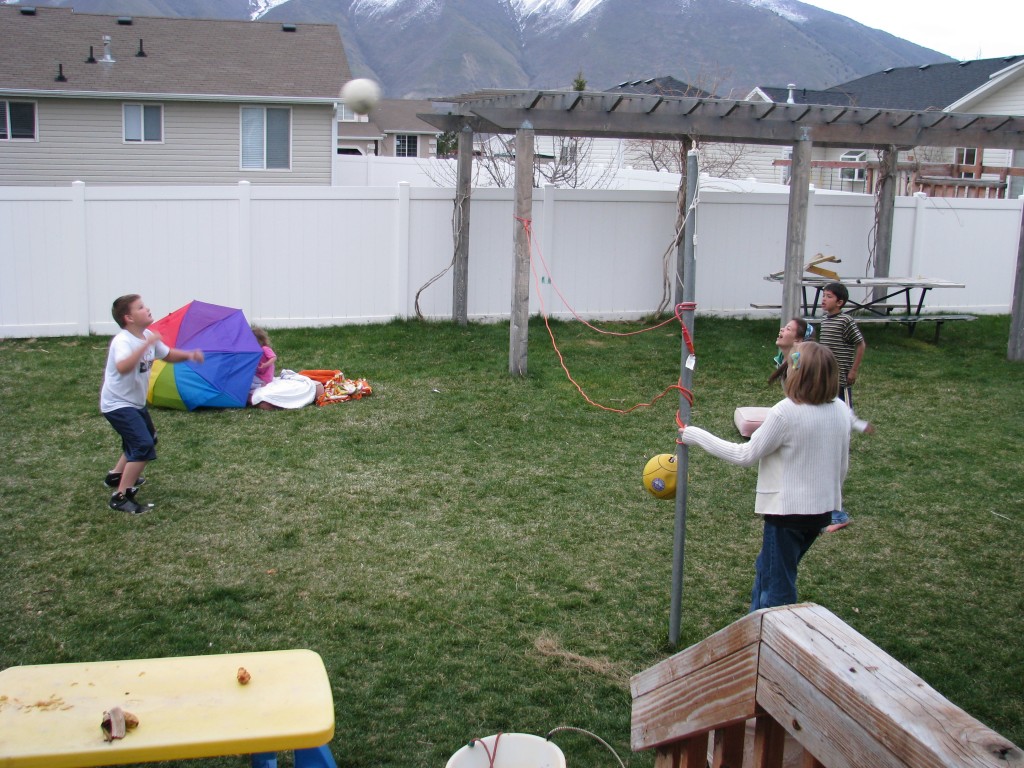 Can you tell they are using an extension cord as a net?!?! Creative kids! In the back ground you can see the spectators!!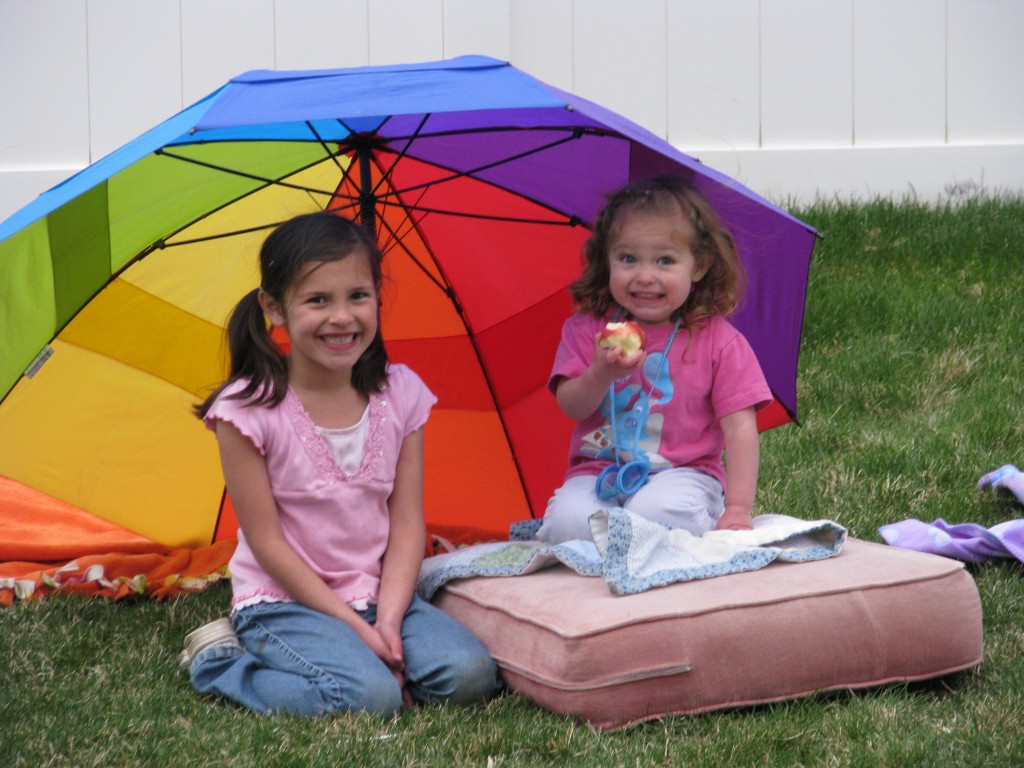 Aren't they cute in their little set up! Later Tori got tired and Kalixta got her all ready for a nap!