Before Nik's game Friday Adam and I ran to Green Thumb to get another milk weed plant for our caterpillars! They ate all the leaves from the 2 we have and were crawling away looking for more food! The kids picked them all off the plant and waited for more food!
Seriously there are so many!! So fun!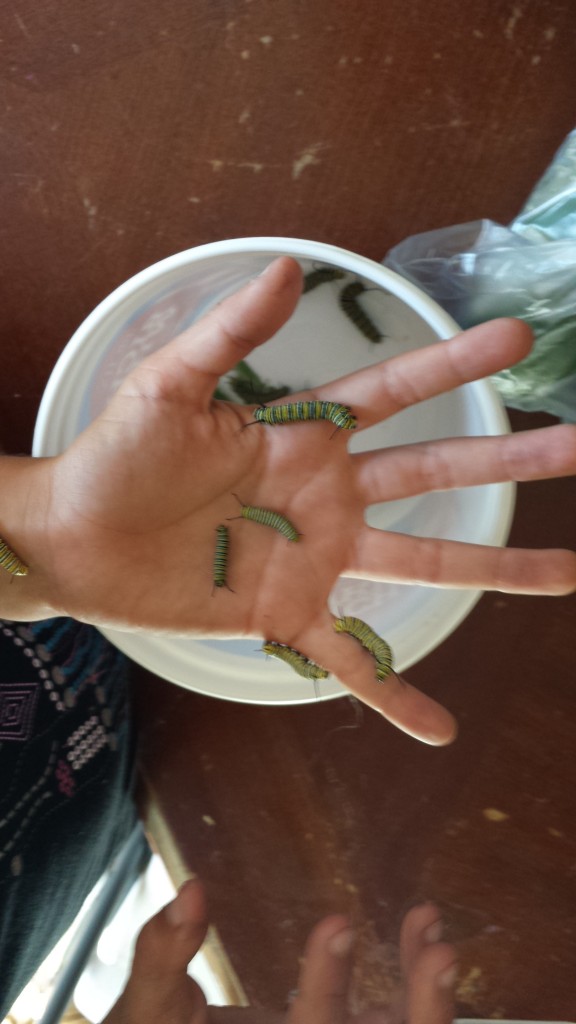 Kalixta is not afraid to hold and play with them!