For Nik's birthday my sister bought him an airplane ticket to see her and her family and go to BYU Football camp. He left Saturday the 14th! It was so hard to see him go but he is so excited!!
All packed and ready!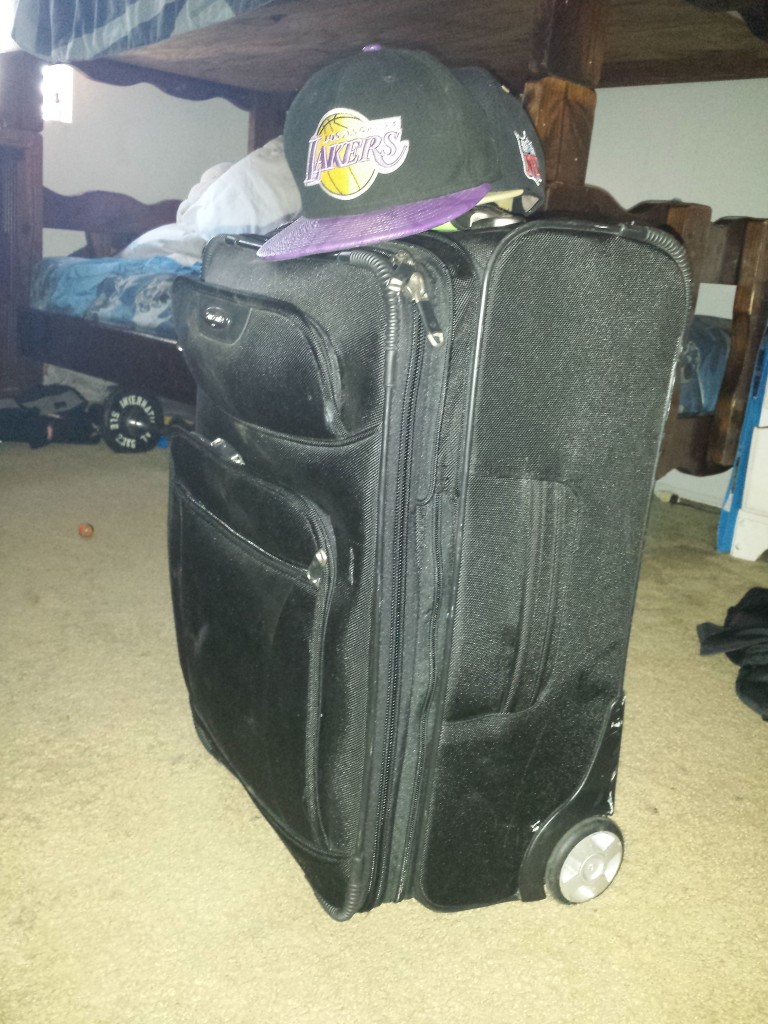 Out the door!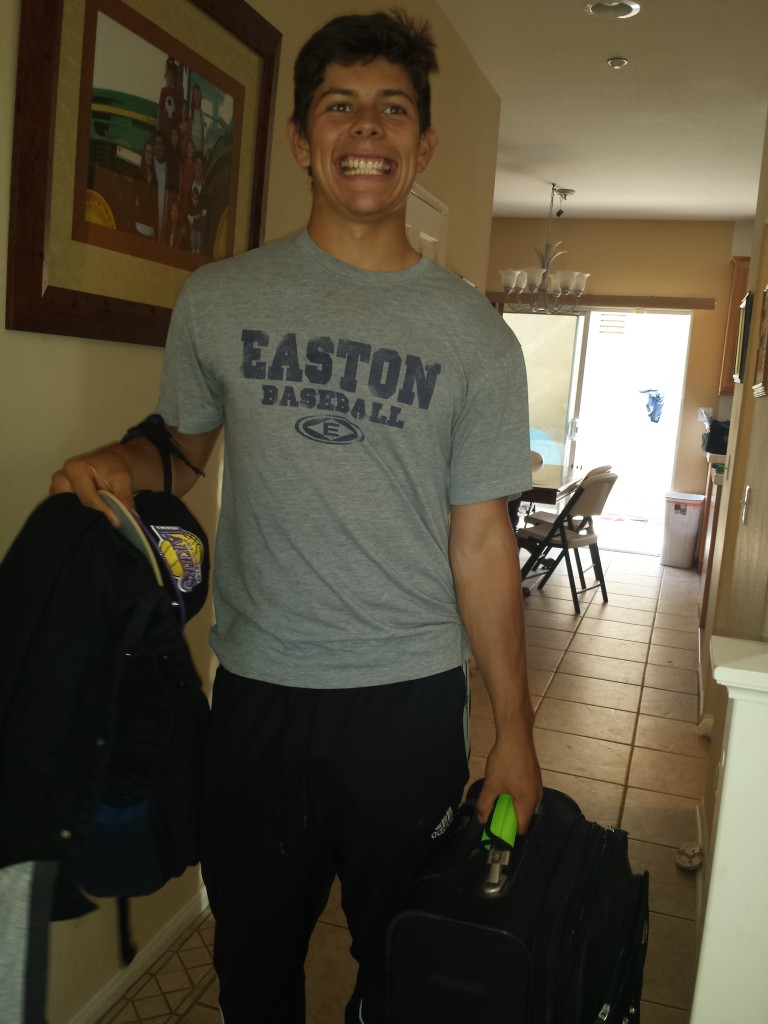 His flight got delayed 3 times! It was supposed to leave at 8:48 and didn't leave until 11:15 which means he didn't get to Utah until 1 in the morning. He didn't care though! He is so excited to go to football camp and see all his Uncles, Aunts and cousins in Utah!
He will spend almost 2 weeks in Utah and them fly to Sacramento for my brother Jeff to pick him up and he will stay a week with him in Chico. He will then drive back to Utah and meet us there right before the 4th of July!! I can't believe he will be gone to long! I miss him already but I am so excited for his vacation!!