After all the games yesterday we cleaned up and went to Adam's parents house for birthday celebrations! Adam's Dad's birthday is Tuesday, then Ammon's on the 3rd and Adam's on the 8th. They are the 3 Buzz's! Mike and Bubbles are family that had birthday in Sept! We loved celebrating with them!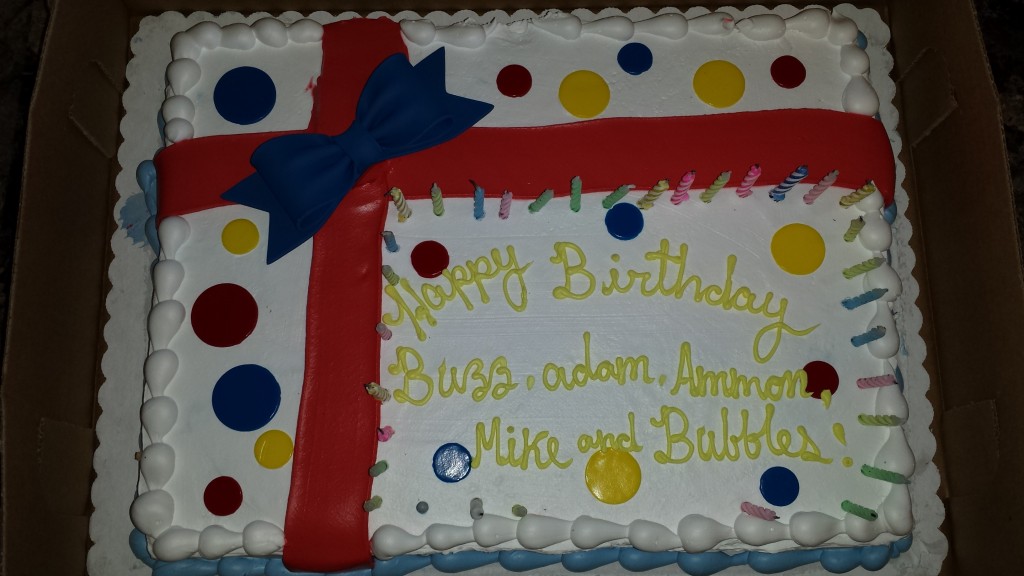 Ammon had Marqus' help blowing out the candles for everyone!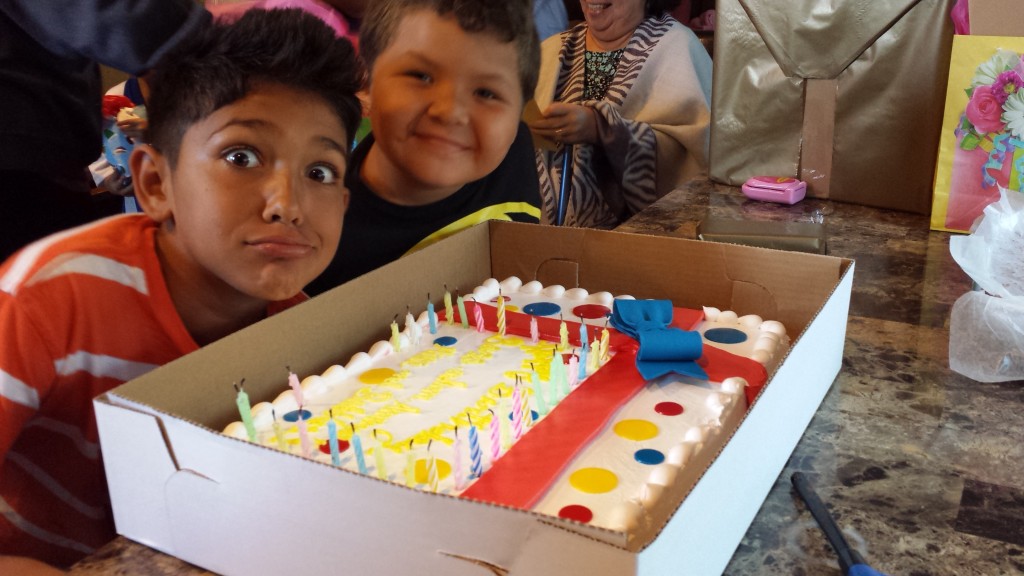 Ammon got some cool stuff! Thanks guys! We sure love you!