Nik graduated from 8th grade on June 14th! There was no ceremony for Nik because he choose to attend a church Youth Conference that started on the day of the promotion! It was a hard decision, maybe mostly for me but he did it and I am so proud of him! He missed the last two days of school with so many friends that have become great friends! He missed the celebration and congrats and pats of the back but he gained so much as he choose to have faith!
When he got back from Youth Conference his certificate of graduation was waiting in the mail for him!!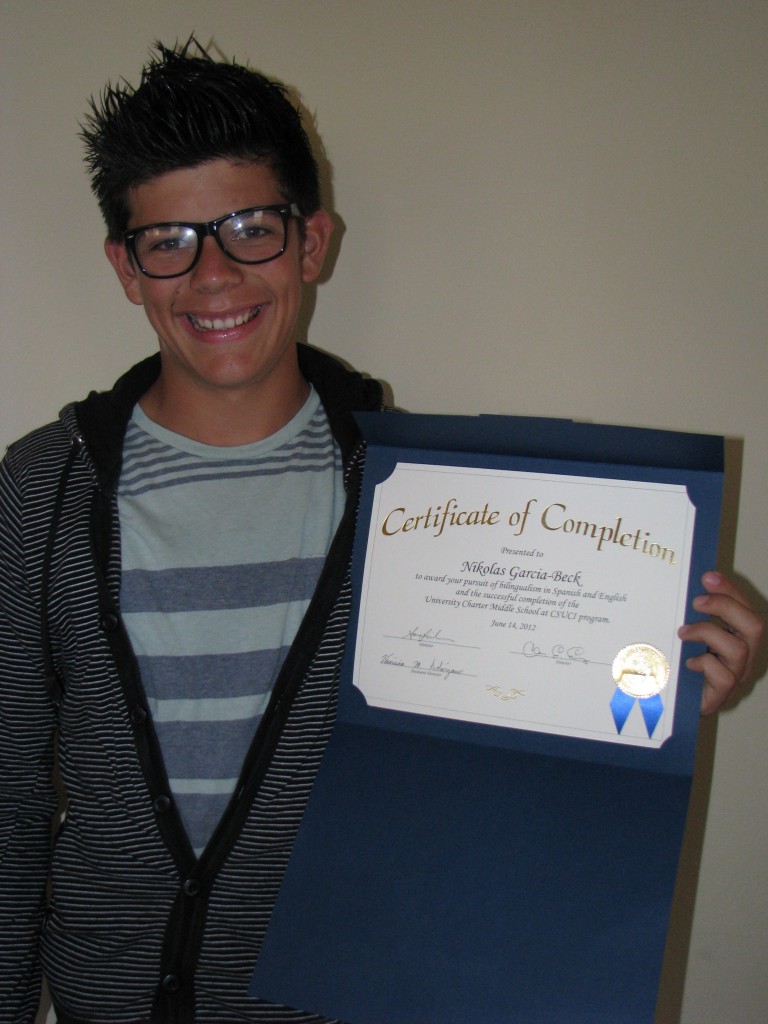 No Nik didn't get glasses, but doesn't he look adorable in those fake ones!!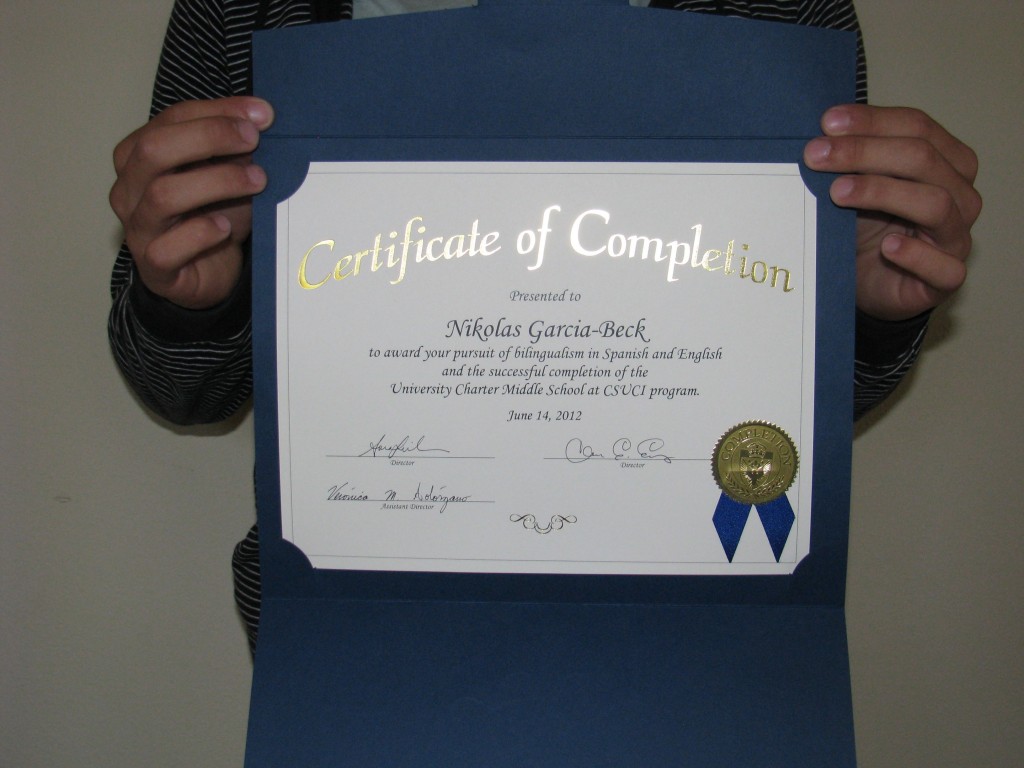 We got Nik a game he has wanted for a while! I love these two boys together!!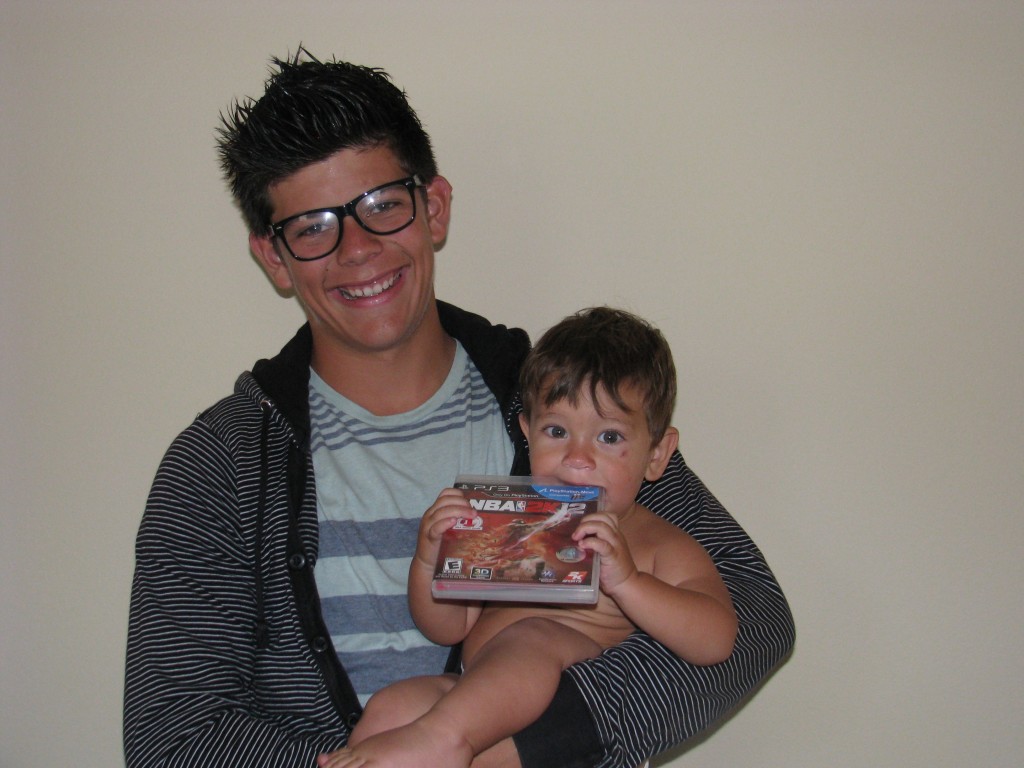 Uncle Jeffy and Aunt Kylie surprised Nik (and me!) with a new suit! Nik and Jeff went one day and picked it out! He got a couple new ties to go with it too!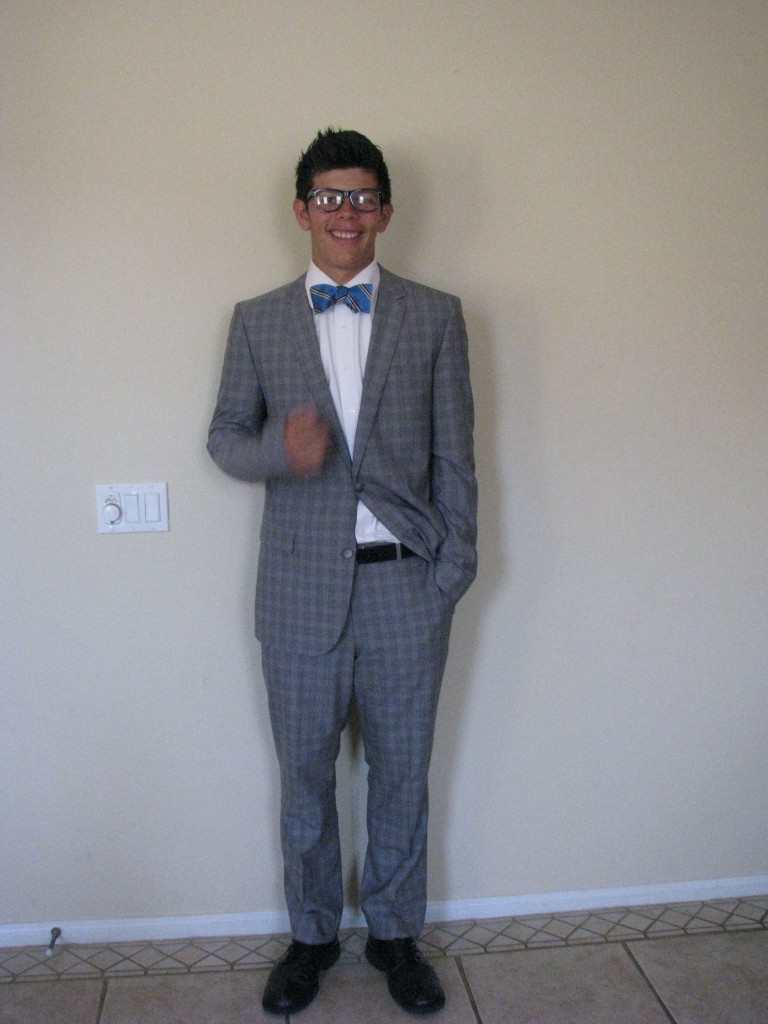 He got this cute bow tie too! He was so proud when he used videos on you tube to figure out how to tie it!!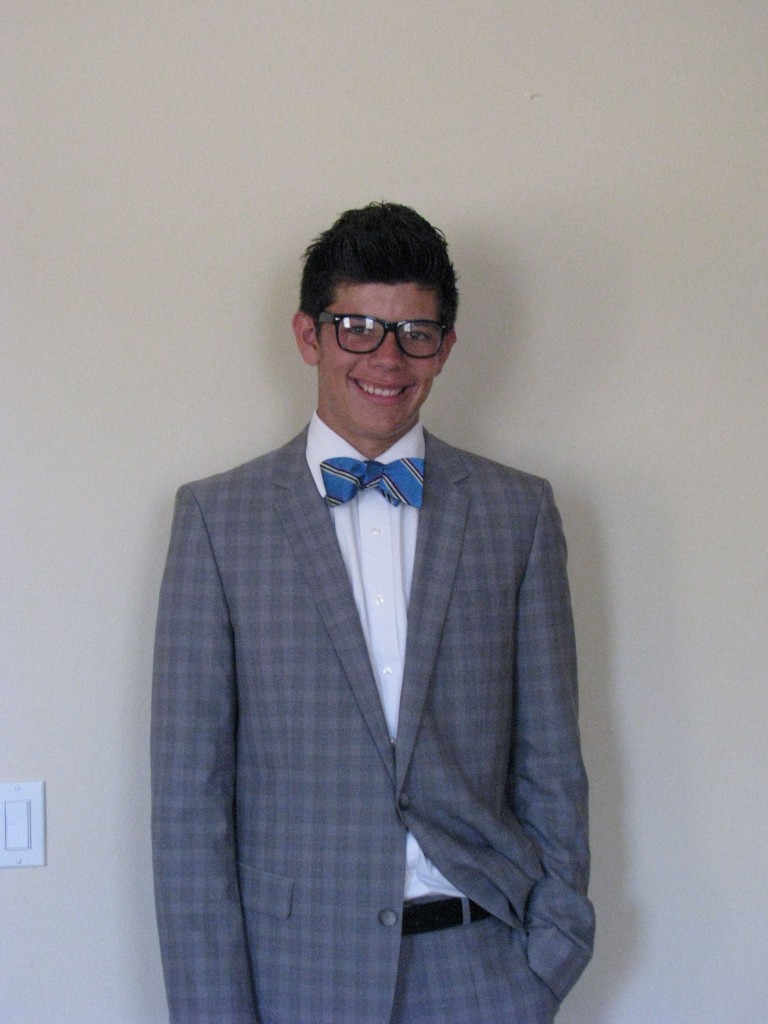 Now he is off to Channel Island High School and I know that graduation is just around the corner! I can hardly stand it! But I am proud of my son! He doesn't always make the decisions I want him to, but he is a good young man!! Love you Nik!!