Today is the 19th anniversary of Adam joining the church! I decided that this was a day to celebrate! I wanted to do a fancy dinner that would be reminiscent of when he was baptized! I also wanted to make a delicious dessert to help everyone remember what a special occasion that was. BUT Tuesday is my day to teach scouts and it makes me busy busy!! Adam is also feeling terrible!! He wouldn't have been able enjoy any of it!! He is so sick! It is awful!
I couldn't let the day go by unrecognized. I made the kids root beer floats and told them a little history of Adam joining the church and why it is important to them!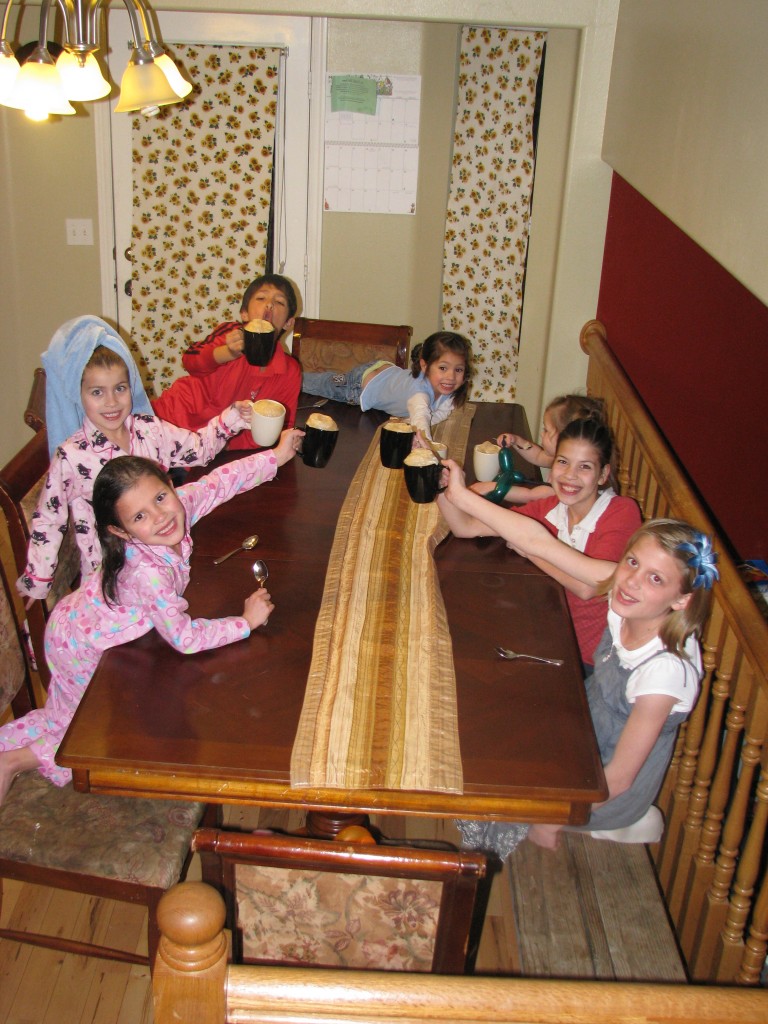 I am so very thankful for this man who changed everything to be a member of this church! I am so grateful to be married to him for time and all eternity.
Happy 19th Anniversary!!!